HRIS software prices: how to choose an all-in-one HR solution
This deep dive into HRIS software prices explains the benefits and potential downsides of using a Human Resources Information System (HRIS) to manage employee data and streamline HR processes. It also provides information on HRIS pricing models and factors that can impact the cost, as well as tips for selecting the right HRIS for your organization.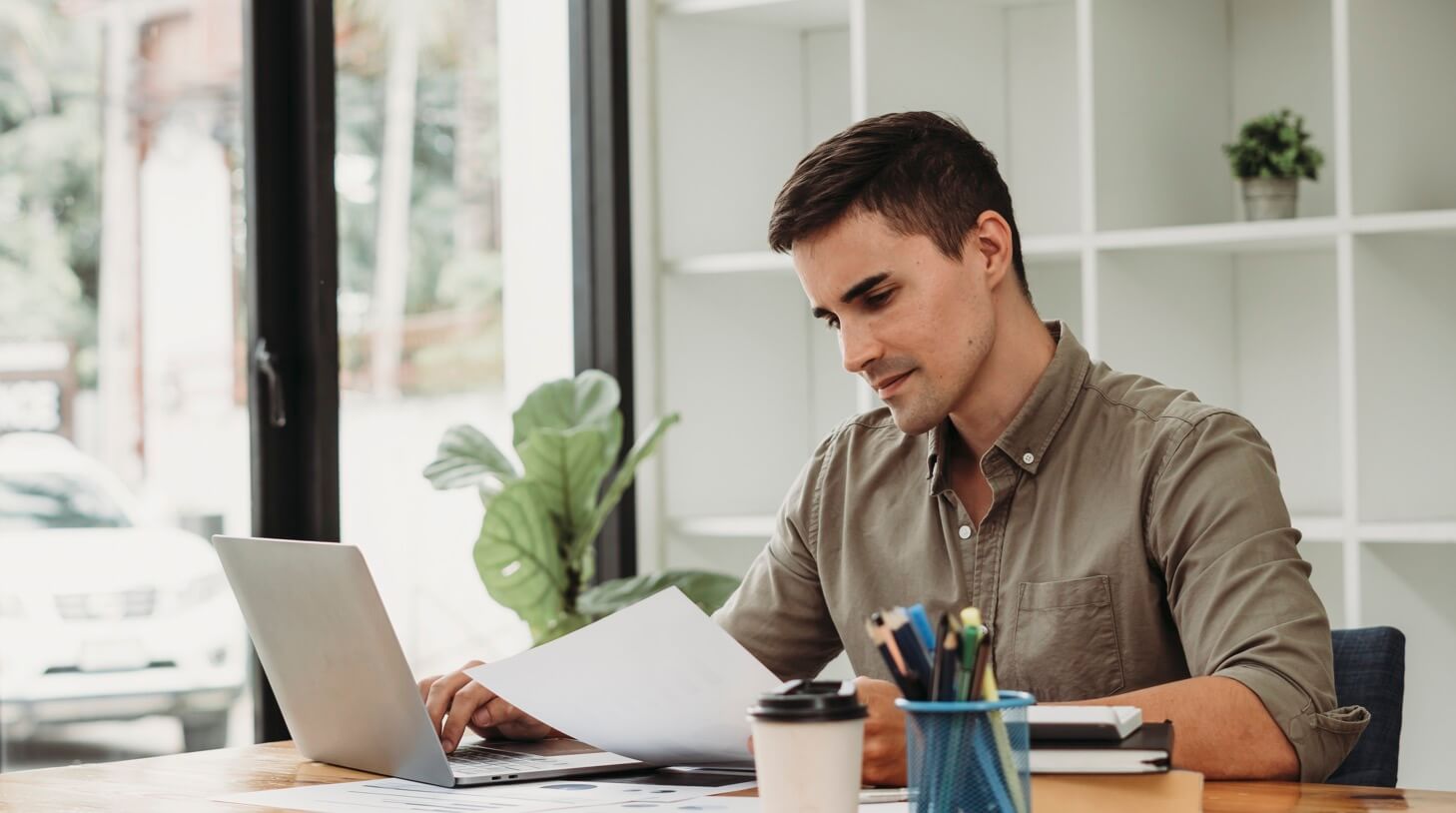 The people who power your organization are a significant asset. There is no denying that the employee experience has a direct effect on the bottom line of your business, which is why effective HR management is mission critical. Recruiting, hiring, onboarding and managing the daily operational needs of your organization's talent is essential to the longevity and success of your business.
The HR tasks associated with talent management involve a lot of very important moving pieces — the work is time-intensive, time-sensitive, detail-oriented, often involves legal liability, and has a significant impact on employee satisfaction.
Using an HRIS (Human Resources Information System)to organize and automate HR functions allows HR professionals to focus their time and expertise on personalizing people management so that they can focus on what matters most, like attracting top talent, improving employee satisfaction, and increasing retention rates.
But here's the thing: while an HRIS can be incredibly useful, it can also be quite pricey.
And with so many pricing models out there, it can be tough to figure out what you'll actually end up paying.
Learn more about HRIS software prices so you can make an informed decision in your search for an all-in-one human resources software solution.
What is an HRIS?
An HRIS is a software solution that manages employee data and streamlines HR processes, including tasks associated with recruiting, onboarding, payroll, and benefits administration. Not enough? Go deeper with our all-inclusive guide titled "What is an HRIS?".
Pros & cons of an HRIS
An HRIS can offer a wide range of benefits to businesses of all sizes. However, there are also some potential downsides to consider. Here are some of the main pros and cons of an HRIS:
Pros:
1. Searchable resource of employee data
A significant amount of data is collected throughout the employee life cycle. With an HRIS, all employee data is stored in one centralized system, making it easier to track and manage. This can help HR teams stay on top of employee information, such as performance reviews, training records, leave requests, benefits management, and more.
Cloud-based software systems make it possible for employee data to be accessed by stakeholders regardless of their physical location, making it ideal for organizations with multiple offices or remote workers.
2. Streamlined hiring and onboarding
The hiring process is not only crucial for securing top talent, it's also an opportunity to make a positive first impression on qualified candidates. However, it's time-consuming and involves a pool of people and a pile of paperwork, making it all too easy to make mistakes along the way.
An HRIS system can pull double duty as an applicant tracking system, scanning and sorting resumes, organizing important candidate information, and streamlining employee training and onboarding tasks. Implementing an HRIS increases efficiency by adding an organized structure to hiring processes and automating HR workflows.
3. Manage scheduling, payroll, and benefits
Employee scheduling, leave requests, PTO, payroll, and benefits administration are all important aspects of HR work, and many of the mundane tasks associated with those processes can be automated with an HR software solution, which also makes HR functions scalable as your organization grows.
4. Enhanced compliance
Minimize the legal liability of your organization by using an HRIS to maintain compliance with local, state, federal, or industry-wide regulations.
The best HRIS software reduces the likelihood of errors and can help businesses stay compliant with various employment laws and regulations by automating compliance tasks, providing access to up-to-date information, and storing data for the appropriate amount of time.
5. Increase employee engagement
Many HR systems make accessing information more convenient with an employee self-service option that allows team members to access training modules, performance reviews, or information about payroll or benefits.
Allowing access to relevant information simplifies the responsibilities of HR professionals and improves productivity by empowering employees with a resource they can access as needed.
6. Track employee-related metrics
HRIS systems often offer advanced reporting and analytics capabilities.Tracking analytics regarding time-to-hire, recruitment costs, retention rates, performance management, employee demographics and more allows businesses to make data-driven decisions about their HR strategies.
Interested in learning more about what an HRIS can do for your business? Check out our comprehensive deep dive into HRIS benefits and our list of 10 must-have HRIS software features.
Cons:
1. Cost
HRIS software can be expensive, particularly for small businesses or those with limited budgets. Additionally, some HRIS systems require ongoing maintenance and support, which can add to the overall cost.
2. Implementation time
Implementing an HRIS can be a time-consuming process, particularly if a business is transitioning from a manual or outdated HR system. This can lead to some initial disruptions in HR operations.
3. Data security
Storing employee data in a centralized system can raise concerns about data security and privacy. It's important to choose an HRIS that offers robust security features, such as encryption, access controls, and regular backups.
4. Employee adoption
If employees are used to a certain HR system or process, switching to an HRIS can be a significant change. This can lead to some resistance or reluctance to adopt the new system.
Overall, an HRIS can offer valuable benefits to businesses looking to streamline their HR processes and improve data management. However, it's important to carefully consider the potential downsides and choose an HRIS that fits your business's needs and budget.
How much does an HRIS cost?
The cost of a Human Resources Information System (HRIS) can vary widely depending on the vendor, pricing model, features and functionality, the size of the organization, and other factors.
On average, the cost of an HRIS can range from a few thousand dollars to tens of thousands of dollars, or even more for larger enterprises. However, there are also free and open-source HRIS options available that can provide basic functionality at no cost.
It's important to factor in the potential for ongoing costs as well, such as maintenance, upgrades, support, and training.
How do you calculate the cost of an HRIS?
Calculating the cost of a Human Resources Information System (HRIS) can be a complex process that requires taking into account various factors, which is why it's important to get quotes from multiple vendors. Some of the key factors that can impact HRIS software prices include:
Number of employees: HRIS vendors often price their software based on the number of employees in an organization. The more employees, the higher the cost.
Features and functionality: Some HRIS systems may include only basic functionality such as employee data management, while others may include advanced features such as payroll processing, performance management, and talent management.
Implementation and training: The cost of implementation and training may be included in the initial cost of the HRIS or may be an additional expense.
Maintenance and support: Ongoing maintenance and support can also impact the cost of an HRIS. Some vendors may charge an annual maintenance fee to provide updates and technical support.
What can drive up the price of an HRIS?
Several factors can drive up HRIS software prices, including:
Scalability: The ability of an HRIS to scale up to accommodate more employees or features can significantly impact its price. A system that can handle a larger workforce or more complex HR tasks may be more expensive than a basic HRIS.
Customization: Customizing an HRIS to meet an organization's specific needs can also increase its price. Customization can involve changes to the user interface, data fields, workflows, and reporting functions.
Integration: The integration of an HRIS with other systems, such as accounting software or time and attendance systems, may come at an additional cost. Integration requires additional development time and resources to ensure that the systems can communicate with each other effectively.
Vendor support: The level of support provided by the vendor can also impact the price of an HRIS. Vendors that offer extensive technical support and training resources may charge a higher price than those that provide minimal support.
Data migration: Moving data from an existing HR system to a new HRIS can be a time-consuming and complex process. The cost of data migration can vary depending on the size and complexity of the organization's data.
Compliance requirements: HRIS vendors that specialize in compliance and regulatory requirements, such as those related to labor laws, may charge more for their services due to the specialized expertise required.
How can you lower the cost of an HRIS?
Let's face it: the budget is often the ultimate deciding factor and finding ways to reduce costs can help improve your chances of getting executive approval to implement an HRIS. Here are some ideas to look into if you're trying to lower costs:
Consider open-source options: Open-source HRIS software is available for free, which can significantly reduce the cost of an HRIS. However, organizations should carefully evaluate the features and functionality of open-source HRIS solutions to ensure they meet their needs.
Choose a cloud-based system: Cloud-based HRIS systems typically require lower upfront costs compared to on-premise solutions, as they do not require additional hardware or IT infrastructure. Additionally, cloud-based systems typically have a pay-as-you-go pricing model, allowing organizations to only pay for the features and number of employees they need.
Prioritize essential features: Organizations should prioritize the essential features they need from an HRIS and avoid paying for unnecessary functionality to lower the cost of the system.
Opt for a self-service model: A self-service HRIS model can allow employees to update their own information and perform basic HR tasks, reducing the workload of HR staff and potentially lowering the cost of the system.
Implement the HRIS gradually: Implementing an HRIS gradually, rather than all at once, may help to lower costs. This approach can allow organizations to implement essential features first and add additional features over time as their budget allows.
Streamline the hiring process with a comprehensive collection of hiring resources.
Different HRIS payment models
There are several different payment models for Human Resources Information Systems (HRIS), including:
One-time licensing fee: Under this model, organizations pay a one-time fee to purchase the HRIS software license. The organization owns the software license and can use it indefinitely. This model is less common than other payment models.
Subscription fee: Many HRIS vendors offer a subscription-based (or SaaS) pricing model, where organizations pay a monthly or annual fee to use the system. The fee may be based on the number of employees or the features and functionality included in the system.
Pay-per-employee fee: Some HRIS vendors charge a fee per employee per month or per year. This fee is based on the number of employees in the organization, and the fee may vary depending on the features and functionality included in the system.
Usage-based fee: HRIS vendors may charge a usage-based fee, where organizations pay based on the number of transactions or tasks performed using the system. For example, an organization may pay a fee per payroll run or per job posting.
Customized pricing: There are HRIS vendors that offer customized pricing based on an organization's specific needs. The vendor may assess the organization's needs and provide a quote based on the features and functionality required.
Free and open-source: Some HRIS solutions are available for free or at a low cost. These may be open-source solutions that are community-supported, or they may be freemium models that offer basic functionality for free and charge for additional features. Another option is to choose a software that has an HRIS included with it, such as Workable's recruitment platform. You can learn more about Workable's HRIS here.
So, how do you pick the right HRIS?
Before you begin researching HRIS options, it's important to evaluate your organization's specific HR needs and pain points so that you'll be able to prioritize the features and functionality that matter the most to your business.
Ask the following questions before you start comparing software options:
What challenges does your HR team face?
What do you hope to achieve with HRIS software?
What is your budget for an HRIS?
Which teams should be involved in the selection and implementation process?
What is your timeline for implementing HRIS software?
As you begin researching different vendors, keep the following cost considerations in mind:
What are the upfront costs and are there ongoing costs associated with using the software?
Is the solution scalable as your business grows?
Does the software integrate with any of the other systems your business currently uses?
Is the software intuitive and easy to use and does the vendor offer training or support?
Is any customization offered or required for your specific use case?
Can existing data be easily migrated to the new system?
Once you're equipped with the information above and some basic knowledge about HRIS software prices, you'll be able to compare features, functionality, and value so that you can choose an HRIS that meets the needs (and the budget) of your organization. Our article on finding the best HRIS software for your business needs will be useful here as well.
Frequently asked questions
What is an HRIS?

An HRIS is a software solution that manages employee data and streamlines HR processes, including tasks associated with recruiting, onboarding, payroll, and benefits administration.
What are the pros of using an HRIS?

Benefits of using an HRIS include centralized employee data management, streamlined hiring and onboarding, enhanced compliance, increased employee engagement, and advanced reporting and analytics capabilities.
What are the cons of using an HRIS?

Potential downsides of using an HRIS include the cost, implementation time, data security concerns, and employee adoption challenges.
How much does an HRIS cost?

The cost of an HRIS can vary widely depending on factors such as the vendor, pricing model, features and functionality, organization size, and ongoing costs for maintenance and support.
How can I choose the right HRIS for my organization?

To select the right HRIS, evaluate your organization's specific HR needs and budget, research vendors and the cost considerations outlined in the article, and prioritize features and functionality that align with your business goals.