HRIS benefits: grow and prosper with the right HRIS
An HRIS can be one of the most important additions to your human resources toolbox, whether it's in freeing up time through optimizing your workflows, increasing employee engagement and retention, or being able to sleep at night by meeting ever-evolving compliance requirements. The benefits of an HRIS are far-reaching and tangible.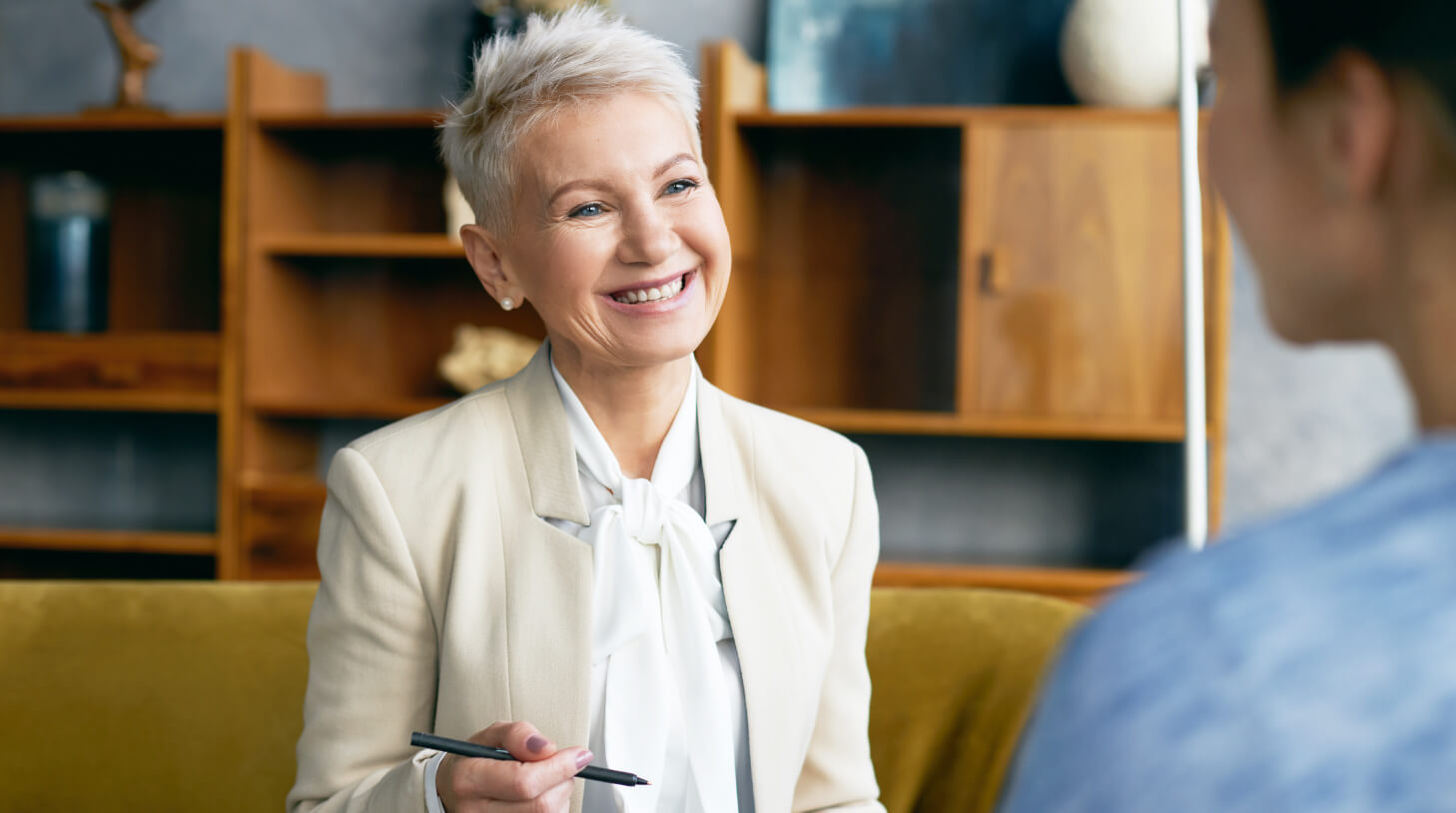 But first, before getting into HRIS benefits, let's quickly understand what an HRIS does, how it works, and who needs one.
What does a HRIS do?
An HRIS – or Human Resource Information System – store and manage employee data in a centralized location. It is used to track employee records, such as contact information, job descriptions, salaries, benefits, performance reviews, and much more.
It can also be used to automate repetitive HR processes, such as screening applicants for a new job posting, implementing onboarding plans, and managing schedules and payroll – and numerous other day-to-day tasks.
In short, it's a software that helps HR teams optimize their workflows.
How does a HRIS work?
A standard HRIS tracks and analyzes employee performance, attendance, benefits, payroll, contact information, and more. It usually includes a database that stores details on all of the above and allows users, including employees, to enter, view and update employee information.
More complex HRIS softwares can include features such as employee self-service portals, directories, time-off request approvals, and more. They can also include data-driven report capabilities for insights on employee performance, benefit allocation, diversity metrics, and other analytics to help drive strategic business decisions.
Who needs a HRIS?
An HRIS can be used by any business or organization that has a need to maintain and track employee information and make decisions based on insights in that information. HRIS platforms are typically used by members of HR departments, but they can also be used by other departments within the organization as well and even by employees who wish to access information that's personally or professionally important to them.
As above, HRIS systems automate many of the administrative tasks associated with managing employee data, such as payroll, benefits, and attendance tracking – which makes it a practical necessity for resource-strapped HR teams.
HRIS systems can also be used by team managers and executives to monitor and analyze employee performance, and provide a portal for feedback on how an employee might grow and prosper.
The many benefits of an HRIS
There are two fundamental benefits of having an HRIS for your company: first, it evolves HR processes from manual to semi to even fully automatic, and second, an HRIS pulls all the information together into one centralized location for easy monitoring and access by all users.
Not only does it help your HR team, it helps your employees as well.
First, an HRIS benefits your human resources professionals massively, both in easing their day-to-day work and improving their macro-level organization. For your HR team, an HRIS can:
1. Increase efficiency
Managing human resources is like juggling numerous balls at once – you're onboarding new hires, tracking PTOs, ensuring benefits are up to date, resolving workplace conflicts, communicating with employees, holding training sessions, planning events, and so much more. An HRIS helps you be more efficient in managing all these things without dropping one of those balls in the process.
2. Free up time
It takes time to ensure all of the above elements of human resources management are maintained. But even the best HR pro will fall behind in some processes due to work overload and limited bandwidth. An HRIS will help you recoup valuable time and resources through automation of processes – so that you can commit to work that deserves more attention.
3. Reduce errors
Humans are flawed, and consequently, so are processes when they're run by humans. Crucial paperwork and processes can be forgotten, misplaced, or misscheduled , and information can be inaccurately recorded.
But when you have an HRIS in place, with predesigned workflows, automated systems and centralized information, the window for error is drastically reduced because you now have a failsafe software doing much of that work for you.
4. Maintain compliance
Compliance is what keeps executives and managers awake at night. GDPR was only the beginning, and now, data privacy legislation is popping up everywhere.
In your HR work, you're handling personal information on a regular basis, be they in the form of bank account details, tax records, health and benefits, or even employee phone numbers and addresses – all of which need to be contained within your records.
Equal employment opportunity is also legislated in many countries, including EEOC in the United States and EOC in the United Kingdom. These all require some degree of compliance, which HRIS software can help you maintain.
5. Enable data-driven decisions
Employee analytics are crucial to workforce planning and management, and when you can track metrics in retention, salary adjustments, performance, productivity, time off, etc., you can make better decisions as a business. An HRIS benefits this hugely, because you're now recording all employee information and data in one centralized location – and therefore, can pull up any data that you need at a moment's notice.
We're not done here!
Now, let's think about how an HRIS benefits your employees. When a company has dozens or even hundreds of employees, it can be a long time before a given employee can get information they need from HR. An HRIS eliminates that inconvenience for employees, giving direct access to that information for anyone in the portal. For your employees, an HRIS can:
6. Make a better onboarding
The first few weeks and months of a new employee's experience in a company is crucial for success. You want to ensure they're onboarded efficiently, and this requires participation by all stakeholders.
Hiring managers, HR practitioners and even the new hire themselves can be readily organized via predesigned and replicable onboarding regimens. This includes familiarization with workflows and teams. All of this can be developed within an HRIS and executed at scale. This makes that onboarding experience all the better for the incoming new employee.
7. Increase empowerment
Adding to an HRIS-supported onboarding experience for employees is the instant access to information across the company.
With an HRIS, an employee can get the details they need in order to do their job better, be it in a workplace policy, org chart, or even their own insurance details.
In the same way that banks allow you to skip the lineup and instantaneously access your account, process-heavy roadblocks for employees are eliminated through the self-service capabilities that a good HRIS can provide.
8. Improve collaboration and trust
What if one employee needs to get ahold of a colleague in another department – whether it's to move a project forward or even just to discuss a potential collaboration? Or what if they want to join an employee resource group (ERG) but want to do it discreetly?
All of these things can establish stronger rapport, connection and trust between colleagues and within the company itself – and this is made easier with an HRIS.
Benefit the organization as a whole
The macro-level benefits of an HRIS for an organization are, of course, at the bottom line. When employees stay longer, processes are optimized, teams are more productive, and the big picture is more visible, then an organization can be more efficient and ultimately more profitable.
How do you know if your business needs a HRIS?
If you are a business that has more than a few employees or if you see yourself adding to payroll over the next year, you should consider implementing a HRIS.
With this software, you can streamline hiring, onboarding, tracking, and managing of employees – including crucial details such as payroll, benefits, contact information, policy reviews, learning & development initiatives, compliance, and so on.
An HRIS benefits you and your teams if you find that you are increasingly burdened with menial, resource-consuming tasks in their day-to-day work. It also eases organization and management of information which can be overwhelming even for the most organized HR professional. The automation and optimization capabilities of a good HRIS can be a great solution for your business.
What should you look for in a HRIS?
To make sure your HRIS benefits you in the best way possible, it should include the following items – and do check out our all-inclusive HRIS guide if you'd like to dive deeper:
1. Employee database
Personal information, previous employment history, pay rates, and other pertinent data should be stored in a secure, centralized, and easily accessible platform.
2. Payroll systems
Calculation of wages, taxes and other deductions – and payout of the same – should be managed within an HRIS software.
3. Attendance and schedule management
You should be able to track employee time and attendance, as well as allocate time slots and schedules – including variables such as overtime and holidays.
4. Benefits administration
Employee benefits including health insurance, retirement plans, vacations, food and lodgings, and other employee perks can and should be managed and administered with an HRIS.
5. Performance management and monitoring
Your HRIS should have tools in place to monitor and manage employees' progress towards stated key performance indicators.
6. Analytics and reporting
People data such as retention, staffing and compensation metrics should be tracked in an HRIS and included in reports and analytics to inform strategic decisions.
7. Recruitment and onboarding
Even a basic HRIS should have tools for managing the recruitment process – all of which can be covered with an applicant tracking system (ATS). This includes tracking job applications, scheduling interviews, evaluating candidates, and signing job offers. Subsequently, an HRIS should also have both practical and morale-boosting efficiencies in place for onboarding new hires in a company.
8. Learning & development
Developing and training your employees should also be manageable via an HRIS. A learning & development program includes implementing performance improvement programs, tracking employee progress, and awarding certifications for successful completion of programs.
9. Compliance
An HRIS should have ISO-certified systems in place to ensure compliance with local laws and regulations around employee data privacy, equal opportunity and compensation, and wage and hour laws.
10. Employee self-service
Employees should be able to access and manage their own information, including personal data, paystubs, benefits enrollment, time-off requests, and other standard aspects of employment.
HRIS benefits are broad and far-reaching
It's pretty clear. Having HRIS software as part of your overall business tech stack can be hugely beneficial both to your workflows (tangible) and your employee morale (intangible). Consider looking at one for your own organization, and reap the rewards.