How to advertise a job opening on pay-per-click job boards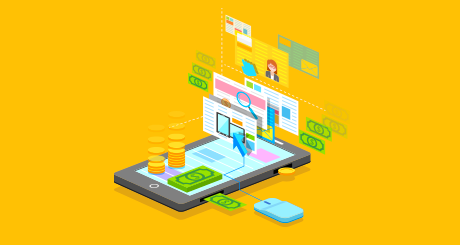 Recruiting is just like any other business cost, so employers have a duty to hunt for the best deals when they advertise a job opening. When trying to make your recruiting dollars work harder it pays to understand the job advertising options you have.
Performance-based job posting was born from the popular advertising models of search engines. It's an alternative to the typical pay-per-job model where employers are charged a flat fee and ads expire after a fixed period. Now there are several alternative pricing models. Pay-per-click (PPC) is the most widespread among them, while pay-per-applicant (PPA) or pay-per-placement (PPP) each have their merits.
These models are offered by an increasing number of job boards such as Indeed whose paid option is based on a pay-per-click PPC model or SimplyHired. Although they have yet to convince the wider recruiting audience that they are better options than typical job advertising, more and more people express an interest in them. Whether they replace the traditional pricing models outright, they are here to stay.
How does pay per click job advertising work?
Pay-per-click operates with a simple philosophy. When you opt for PPC, your job listings become "sponsored" ads. You advertise a job opening on a job board and you only pay when the sponsored ad is clicked. The job board is responsible for bringing traffic to your job listing by displaying it prominently in relevant search results. They may do this by matching keywords from your job ad to queries entered by job board users. LinkedIn even displays ads to the appropriate users when they access its page. This model makes it more likely that your ad will reach the most qualified candidates.
Usually, you agree to pay an amount per click (cost-per-click) or set a daily or monthly budget that corresponds to a certain number of clicks. Prices vary according to factors such as how much visibility you aim for or how long you want to keep the job listing open.
What is the advantage of pay-per-click vs. pay-to-post job advertising?
In the pay to post model you typically pay a fixed sum for a 30 or 60-day job listing on a job board. This option has been around much longer than other pricing models. It's easier to understand and has the benefit of allowing you to predict expenses consistently whether you get a handful of applications or a train-load. The drawback is that you pay regardless of what you get which has earned it the unwanted moniker of "post and pray". After you post the job, there's not much you can do to achieve high visibility or candidate interest. Time also significantly reduces traffic making it harder for qualified candidates to see your job before it expires.
The pay-per-click model has three advantages over "post and pray" job advertising:
1. The ad doesn't get buried on job sites
Post and pray can mean your ad that drops further and further down the list of relevant results due to newer job ads. Pay-per-click on job boards can solve this problem. The ad appears whenever it's relevant to search, so its visibility isn't affected by how much time has passed or how many ads have been posted after it. Traffic to your job posting accumulates evenly over time and you can get candidates to see it at any point.
2. You can modify the ad without having paid upfront
There are a number of reasons why a job listing doesn't attract candidates. The job description may not have the correct keywords or job seekers in the particular job board may be searching for other kinds of jobs. The advantage of a pay-per-click model is that (should a job ad prove ineffective) you can modify its content or its strategy without having already paid the full fee to the job board. If it's no good, it won't get clicked, and consequently there is no charge.
3. It helps more accurate tracking and reporting
With pay-to-post ads, it's easy to see the number of applications that eventually come in. Clicks though are a different story, since they will be most likely included in a detailed monthly report where it's difficult to analyze and draw conclusions. Some job boards may not even provide this option. Your tracking capabilities can be enhanced with the pay-per-click model. By comparing the number of clicks with the number of applications or hires, you can draw conclusions about the effectiveness of your job ad. If, for example, you see that 16,000 clicks result in only 500 applications, it may mean that the title of the position is misleading or the way you promote your company in the job ad is ineffective. In general, it can help you improve your strategy and make better decisions on job posting.
Pitfalls
As with every model, pay-per-click job advertising is no panacea and has drawbacks:
It is vulnerable to click fraud where a publisher (or a job board) may abuse clicks to raise their fee. Security measures can lower that risk but it's still a threat not to be taken lightly.
High click-through rates are manna for most ad campaigns. But in job advertising the goal isn't the burnishing a brand but getting qualified applicants and making a successful hire. Unfortunately, clicks don't always translate into qualified candidates. On the contrary, web pages could easily get "bad" traffic resulting from frivolous clicking. Cost per hire consequently rises, since a large number of clicks never convert in applications or hires.
The fact that the job board's fee varies is another tradeoff for sharing the risk that would be otherwise exclusively yours. The more clicks, the higher the fee. This problem can be solved by capping your spending and assigning a specific budget and a specific amount of clicks. But there's no way to know when the best candidate will join the search.
Pay-per-click campaigns are more time consuming to set up and monitor than pay-to-post models (the latter of which have a "post it and forget it" approach). You need to track performance and tweak cost-per-click or budgets for a period of time until you reach the flow of candidates you want. Metrics resulting from this process though can be extremely useful for negotiating prices or streamlining the recruitment process
What is the difference with pay-per-application?
This model has been used in the past by job boards like Jobsite. It is more value-based, meaning employers pay when a candidate submits an application rather than when they simply click on the ad. One advantage is that it reduces the risk of click fraud. Additionally, it lowers the chances that an advertiser will have to pay for unqualified or uninterested candidates who click on the ad and leave shortly after. However, it can turn out to be more expensive if the rates per candidate are significantly higher than the rates per click. If for example, you pay $2 for 800 candidates as opposed to 50 cents for 1600 clicks, the difference in cost is something to consider.
Pay-per-placement
Pay-per-placement is a convenient model for employers. You pay only when actually hiring someone. The job board shoulders the entire risk for targeting the right candidates, getting them to click on your job ad and finally apply. A good option for advertisers, although it can be much more expensive. There are some considerations on the job board's side too. For example, the recruitment process isn't visible to them so trust issues may easily arise. And how much should they charge per hire to account for all the risk?
The original and still the biggest: Indeed and pay-per-click
Indeed was among the earliest pay per click job boards when it launched what it called "the first Pay-Per-Click Job Advertising Network" in 2006. But it's not the only way to advertise on Indeed. There are two other options when you want to post jobs on Indeed, organic search and free job posting, where you can advertise a job for free. Both have huge candidate traffic but organic search is not controlled directly by employers. Indeed screens job boards and career pages and only pulls job ads that match certain criteria. Therefore, appearing on Indeed is not guaranteed. When you advertise a job for free visibility is an issue since your job ad can easily be buried under newer ones from other employers.
The pay-per-click model can solve both these issues. You can choose to sponsor a job opening that is either posted on Indeed or on your own careers page. Your job ad is displayed on the top or bottom of the page according to relevance of search. You can set an appropriate budget for the job listing which represents a number of clicks. When the number of clicks is reached, Indeed will stop displaying your ad. Alternatively, you can pause the ad on your own and only pay for the clicks it has accumulated so far. Additional advantages are that you don't have to bid for keywords manually like you do in many pay-per-click job advertising campaigns; Indeed will do that for you by matching your job description with search queries from job seekers. Finally, it uses tool that can change the price per click throughout the day to give you better options.
What's right for me? The pay-per-click job posting checklist
When hiring for a position that will attract a pool of candidates with few requirements or high unemployment rates, you should expect that your job ad will generate a great deal of interest. This means you will get the number of clicks you were aiming for much sooner. You should always remember to set the correct budget and monitor outcomes so you don't lose track of expenses. When hiring for a highly qualified position where candidates are rare, you won't need to worry about budget. This model can simply help you target them better and raise the odds of a great hire.
Of course, in cases when you want to advertise in popular job boards like Indeed, PPC is the only paid option, so your objective will be to ensure your strategy is optimal. Here's a few tips that can help you make the most of it:
Use an applicant tracking system like Workable which can offer you a best-of-both worlds approach. Posting a PPC ad in Indeed for example, is as easy as posting a regular ad, since the system provides fixed budgets and an automatic bidding function. At the same time, you will benefit from all the advantages of the pay-per-click model.
Choose the right job board. Avoid advertising on irrelevant niche job boards. Select a job board where the right candidates are expected to search
Differentiate between your job ads. Some may need to be sponsored and targeted while others may do well with pay-to-post or even free posting.
Write job descriptions that contain the most relevant keywords. Job search engines like Indeed will reward you by matching your job ad to the most appropriate results
Pay attention to the title. When Indeed, for example, displays the ad it pulls the job title and your company name. If you haven't written them correctly, your ad will have less chance of being clicked
Build a functional careers page. If the ad directs the candidate to your website, be sure that you build a landing page that is optimized for simple applications. You don't want to pay for the click and have a qualified candidate be put off by your web page before they submit their resume
Track results. It is important to be aware of the effectiveness of PPC. Data can help you make adjustments to your strategy or cost-per-click or decide to abandon this model altogether