The Great Discontent – mid-sized businesses especially take note
The Great Resignation has arrived. Powered by the easing of pandemic pressures and driven by the discovery that employees don't need to spend their time commuting to jobs they don't enjoy, to work with people they don't really like, staff are quitting in record numbers.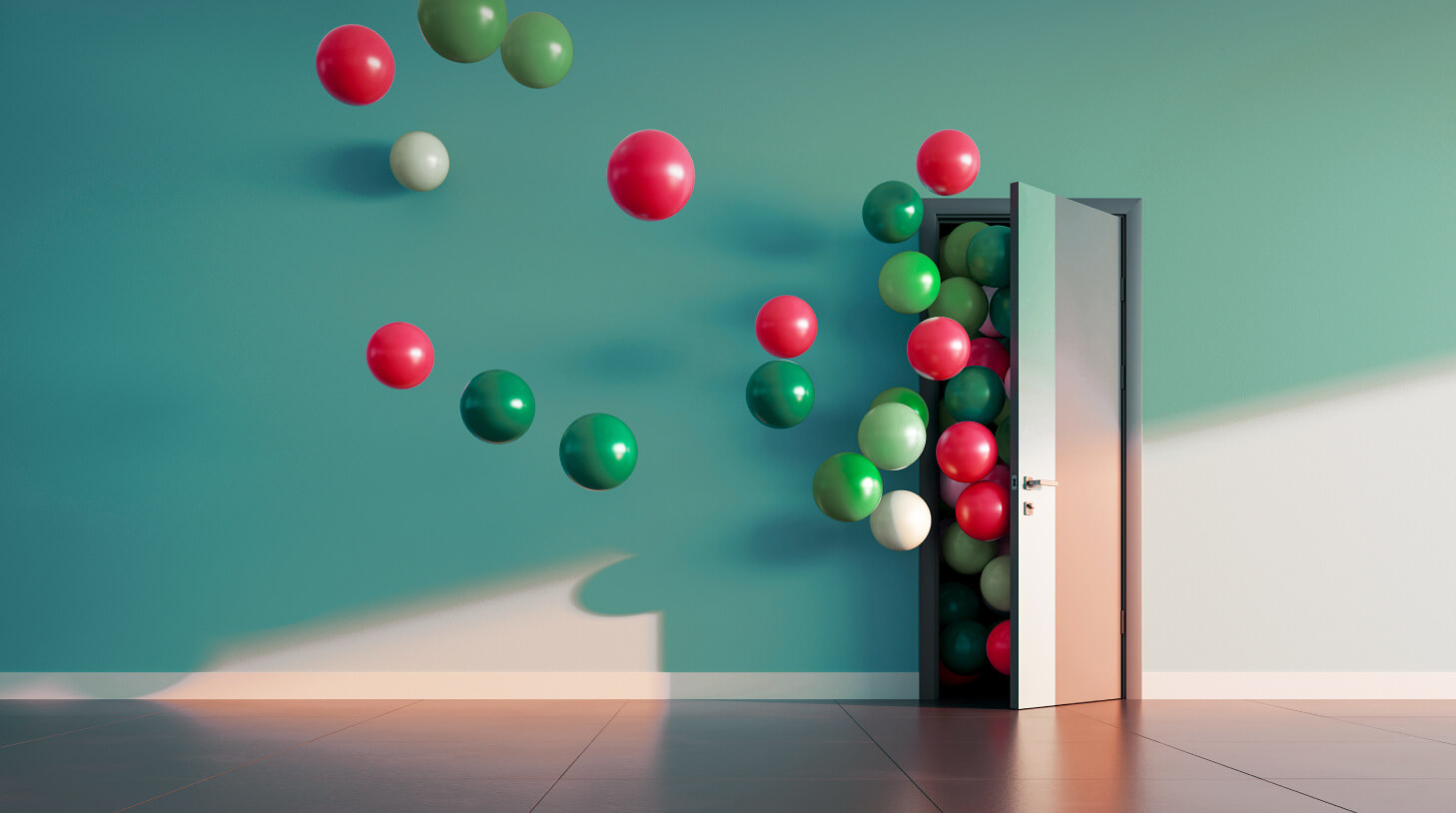 According to the U.S. Bureau of Labor Statistics, there were nearly four million quits in June 2021 alone as workers sought out new opportunities that offered better alignment with both lives and livelihoods.
While no sector has been spared the impact of this rapidly evolving resignation trend, a new survey from HR technology disruptor Hibob makes it clear that one market segment is bearing the weight more than others: that of mid-sized companies. The survey of 1,000 full-time US workers working remotely since the onset of the pandemic has insights that mid-sized businesses must pay attention to.
With 71% of mid-size company staff now open to the prospect of freelancing and prioritizing flexibility as a critical benefit, how can mid-sized companies manage employee expectations, reduce the risk of resignation and evolve their recruiting strategies to compensate?
Let's dive in.
By the numbers: what's the problem?
According to the survey, 44% of mid-sized company employees either quit or were laid off by their employers over the last 12 months. What's more, 65% of those still employed at mid-sized businesses thought about leaving their jobs — compared to only 59% of those at smaller firms.
Even more telling? While between 36%-40% of employees at smaller and larger firms said they were likely to quit their jobs in the next year, a much-higher 56% of mid-sized workers said they are "likely or very likely" to make the move. That's a warning bell, if any, for mid-sized businesses who need to stay competitive.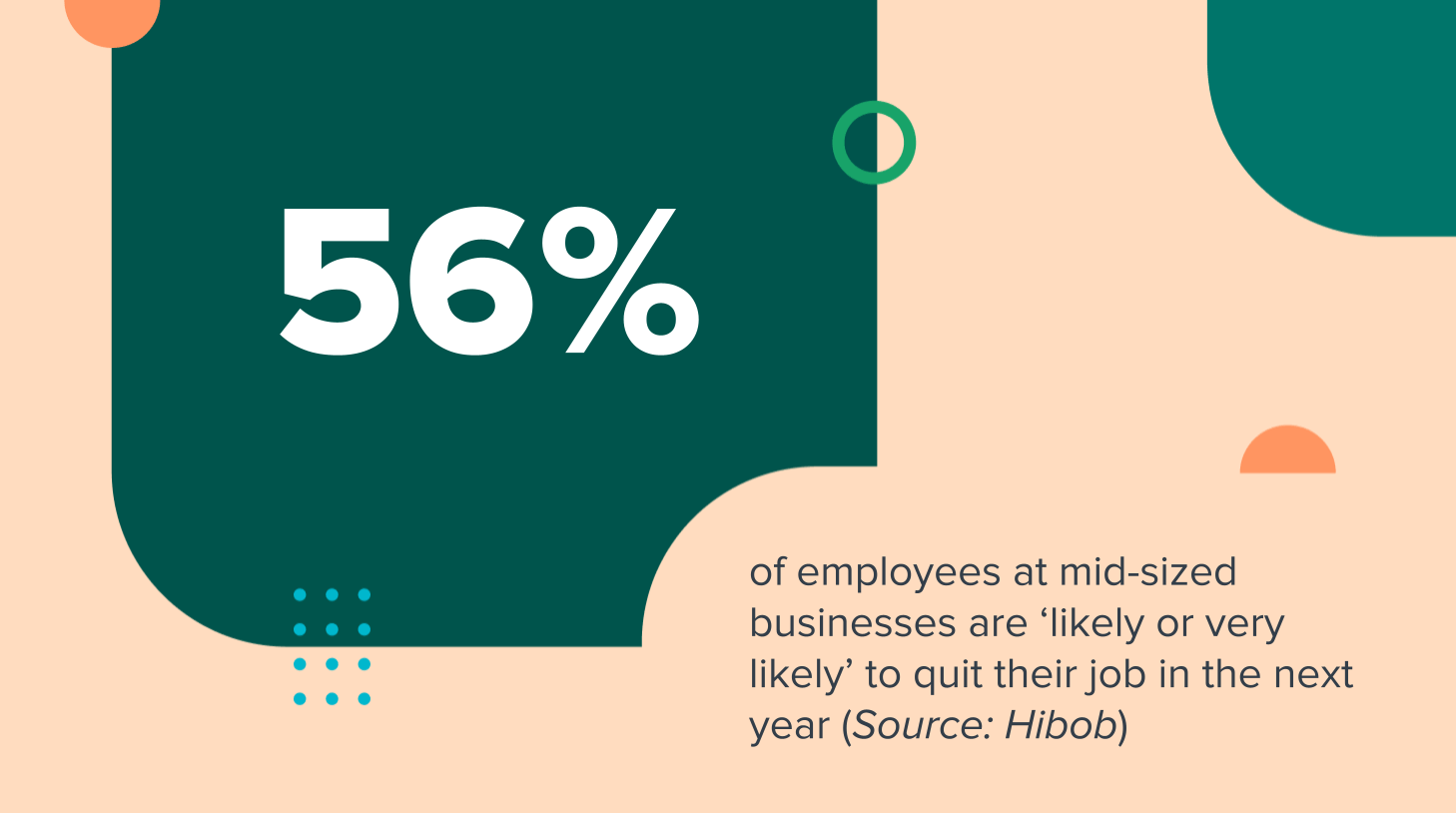 When it comes to what's making them so willing to move on, 45% said they wanted better benefits and 55% pointed to a better work/life balance. In fact, 56% of survey respondents said they would quit if their employer didn't offer flexible hours and location options, and 66% felt that going back to the office would negatively impact their success — compared to both smaller and larger firms, mid-sized employees said they were the most productive when working from home.
Put simply? Resignations are on the rise, and mid-sized businesses are disproportionally feeling the burden.
Why the numbers: where's the disconnect?
The Great Resignation is a catchy term, but it describes the outcome rather than the root cause. Advisory firm Gallup offers another option: "The Great Discontent", suggesting that lack of employee engagement is driving them away from current companies and into the arms of their competitors.
We've got another perspective: The Great Disconnect. While discontent with current teams, management structures or existing benefit packages provides some of the impetus for this rapid resignation trend, there's a bigger problem — disconnect between what companies are willing to offer and what staff really want.
The biggest issue is a flip-flop on flexibility: 71% of staff at mid-sized companies say their HR teams have backpedaled on flexible work policies, while the numbers drop to 60% for enterprises and just over 50% for smaller firms. What's more, a full third of mid-sized workers are worried that leveraging flexible work options will be frowned upon and ultimately hurt their career progression.
Compensation challenges are also emerging. As noted above, 71% of mid-sized employees are open to the idea of freelancing – a side gig, if you will – and 28% have already taken a second job, while just 11% of their large enterprise counterparts have done the same.
Hibob CEO Ronni Zehavi makes it clear: "As resignation rates remain high, recruiters, company leaders, and HR decision-makers must re-evaluate and understand what employees are really looking for today."
What to do now — and what to do next
So what does all this mean for mid-sized companies? It's time for new recruitment and retention strategies.
Let's start with what to do right now: If you've walked back any flexible work policies, turn around and walk the other way. As noted by NPR, skilled workers are in demand: If they're being pushed back into long commutes and overtime at the office, they have no trouble getting multiple offers that offer better work-life balance.
Next, consider current benefit structures and their impact on staff satisfaction. Salary plays a role here but it's not the only component: Employees are also looking for financial wellness programs to help them better manage money, more paid time off to spend with friends and family, and improved mental and physical health supports.
Moving forward, mid-sized companies must also recognize the reality of resignations: despite best efforts, some staff will move on to new opportunities. To reduce the impact of these resignations, companies need a new approach to recruiting that leverages technology to identify, evaluate and hire candidates ASAP.
With talented employees now in demand across industries and market verticals, there's no time for traditional hiring processes that take weeks or months: companies need to position themselves as the right choice for prospective staff that feel disconnected at their current jobs and are looking for a better fit.
Act now to stay relevant
Bottom line? The Great Resignation has arrived, and it's disproportionately impacting mid-sized businesses. The numbers make it clear: Discontent and disconnect are driving staff separations. Managing this new reality means fostering flexibility, bolstering benefits and integrating technology to reduce total turnover, boost satisfaction and offer a new home for workers making the switch.
Workers are clearly not afraid to make a move – you, as an employer, must take the necessary steps outlined above so you can reap the benefits of increased applications to your job openings rather than higher numbers of emails giving you a two-week notice.