5 recruitment and retention strategies that actually work
Why are recruiting and retention strategies important? Because if you can keep your people, that cuts down on all the resources invested – in hours and costs – in backfilling roles and recruiting new employees. And in turn, you can lower turnover with smart recruitment that puts the right people in the right jobs at the right times. These five recruitment and retention strategies will help you do both.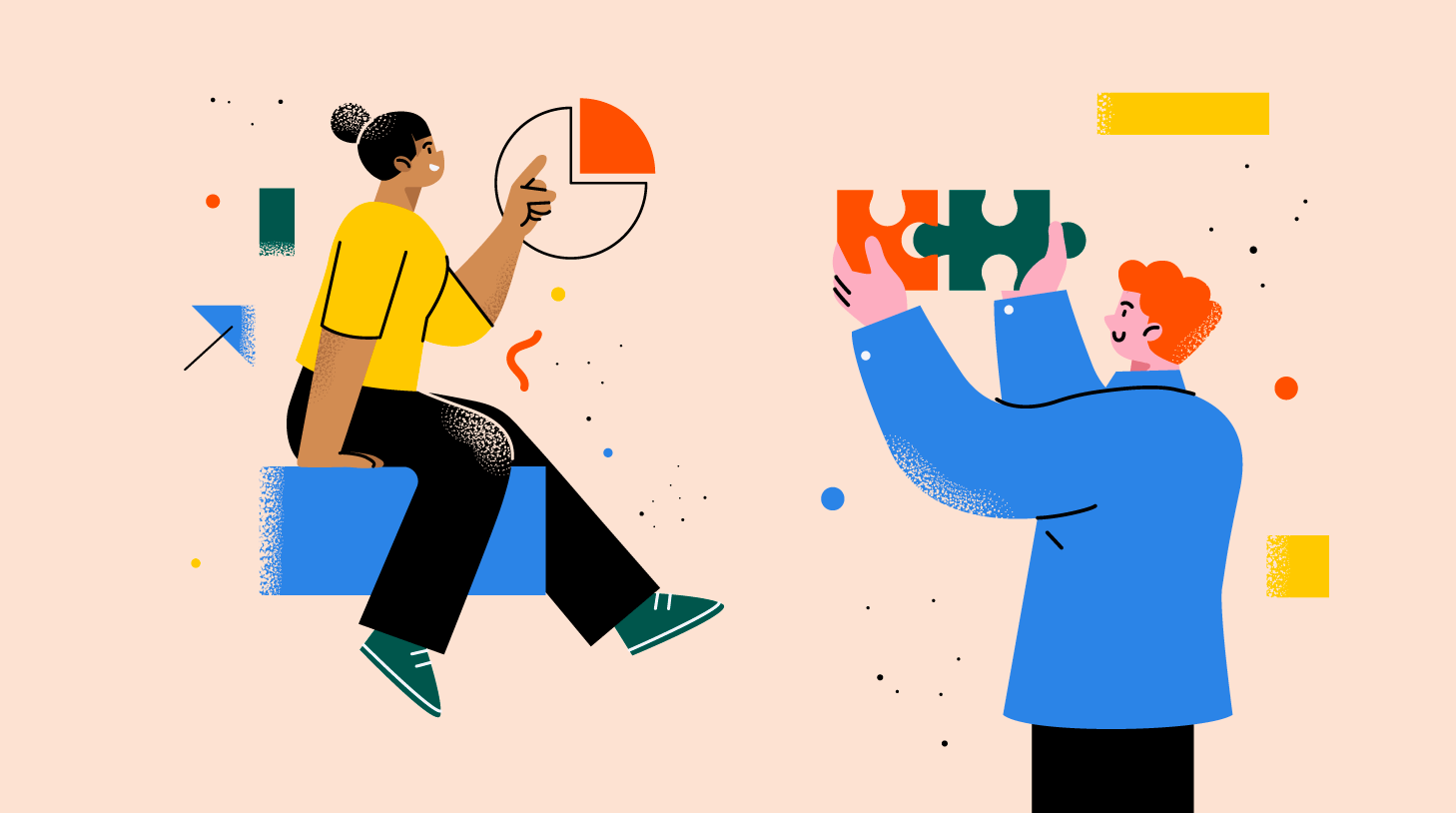 The Great Resignation continues to march on through American businesses and will most likely strike your business. However, the hope is that you can use this to recruit fabulous new people while focusing on retaining your top talent at the same time.
That means you need to focus on recruitment and retention strategies that actually work. Flip that and focus first on retention and then on recruitment. If you can retain your employees, that reduces the work you have to do to recruit new ones.
And remember that good recruitment also means fewer problems with retention. Getting the right people into the right jobs impacts your retention in a way that a specialized program never can.
Here are five ideas that will work.
1. Hire for potential, not experience
"You must have a college degree and five years of experience in X." These types of requirements are standard in job postings, but researchers found that for many jobs, employees will still need to learn 10 additional skills within the next 18 months.
In other words, even if your new hire meets all the job requirements today, that means 10 new skills needed as they settle into their new role.
If you are insistent that every candidate has every skill, you may end up with a very short list of candidates – and hiring someone whose skills may be obsolete in a month anyway. You should look for people who have a solid – and versatile – foundation and the ability and desire to learn new things.
Keep this in mind for a recruitment and retention strategy as well. Often, companies don't want to promote from within because they want someone in the position that can 'hit the ground running'.
This strategy denies reality because the position will change anyway. Retain your best employees by promoting them into stretch roles.
2. Stop outsourcing your recruiting
Peter Capelli, a professor of Management at the Wharton School of Business, reports that up to 40% of companies use outsourced recruiters. While that sometimes makes sense, he points out that these companies often outsource themselves – to the Philippines or India, for instance. These contract recruiters scour LinkedIn and focus on using keywords.
Companies often reward these recruiters with higher bonuses if they can get a candidate to take a lower salary. That sounds cost-effective, but in today's high-turnover environment, saving your business $5,000 today may result in an additional $50,000 in turnover costs next year, if not more. As far as recruitment and retention strategies go, this one isn't very effective in the long term.
Keep your recruiting close to your company, and you'll be more likely to find candidates that are fit for the long term in your company and not just those with the matching keywords.
3. Study your results – and act on them
While this may not seem like a recruiting or retention technique, it will lead you to correct your processes. Capelli, again, points out that very few companies do detailed tracking on recruiting and retention.
"Imagine," Capelli says, "if the CEO asked how an advertising campaign had gone, and the response was 'We have a good idea how long it took to roll out and what it cost, but we haven't looked to see whether we're selling more.'"
You won't improve your retention or recruiting if you don't know what works and what fails. You need to keep data on these things.
4. Keep an eye on your competitors
The Fight for $15 campaign has been very successful, and many people refuse to work for less, even though the federal minimum wage remains at less than half of that. You may think that your salaries are at the proper market rate because they were last year and you could hire just fine. But, it's 2021, there's a labor shortage all around, and your candidates can walk across the street and get a job at a fast-food restaurant for $12 or more per hour.
Remember, your hiring and retention competitors are not only the people who make and sell similar products and services. They are also anyone who hires people similar to your employees. Every business needs an accountant and a customer service person. Don't fool yourself into thinking you don't need to pay attention.
In addition to salary, people are looking for flexibility. Whether it's working from home, a hybrid situation, or shifts that fit their lives, other businesses offer those. If you want to keep your employees and hire new ones, you need to keep up.
5. Start asking your employees questions
Do you know what makes your current employees happy? Do you know what makes them miserable? If you can't, you may find your retention numbers struggling.
Margaret Rogers, vice president at Pariveda Solutions, says that while companies invest in training and development, they often do so without consulting the employees.
You need to know what your employees want and need before you develop your programs. A few questions she recommends when conducting employee surveys are:
What parts of your job are most interesting and rewarding?
What areas are you finding most challenging right now?
What are you doing to reach short- and long-term career goals?
Are there any other projects, committees, or additional responsibilities you would like to be a part of?
Is there anything else you're curious about that you haven't been able to explore yet?
Knowing the answers to these questions helps you to tailor your training and development opportunities to not only what will benefit the company but what will benefit your employees. You won't retain people who don't see growth potential, so make sure you know what they want and figure out how to help them get it.
If you aren't thinking about recruiting and retention strategies now, you need to be. Otherwise, the great resignation will hit your business, and other companies will snatch up your best people. Don't let that happen to you.
Frequently asked questions
How does recruitment affect retention?

Recruiters and hiring managers are responsible for making sure the job descriptions and company culture are clear at the beginning, so there is a smooth transition during the onboarding process. You can only keep the employees who are happy enough and engaged enough to stay.
Why is recruiting and retention important?

Recruiting and retention strategies are important because keeping your people cuts down on all the resources invested – in hours and costs – in backfilling roles and recruiting new employees.
How do we retain employees?

There are many strategies that you can use to keep your current employees at your company. One of the best ways to do this is to allow employees to speak their minds in an open and honest manner, and encourage input and feedback. You should also avoid micromanaging employees and provide them with as much flexibility as you can to keep them at your organization.