NGOs and NPOs: Investing in an ATS will help you deliver your mission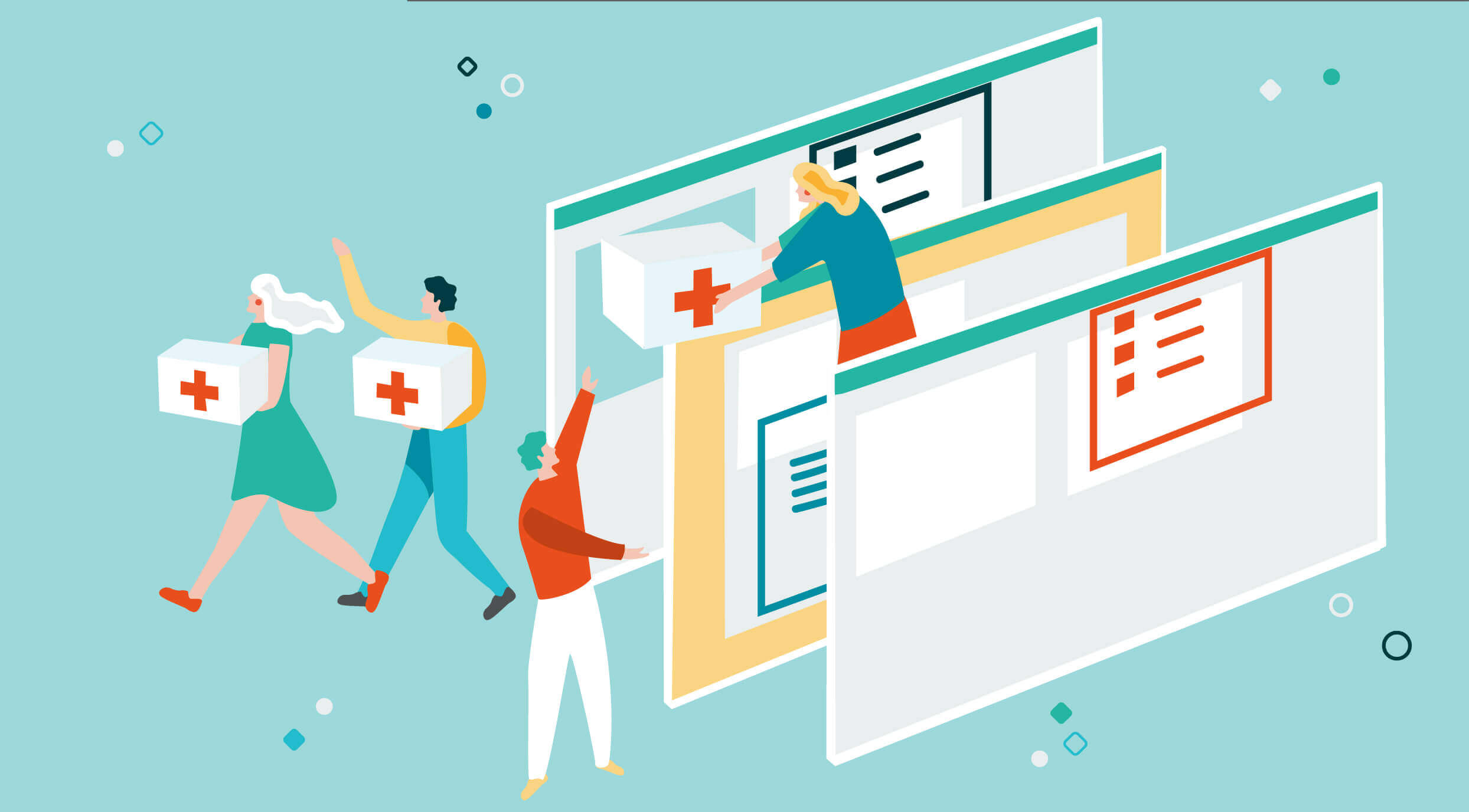 As a nonprofit organization, you are mission-driven; you care more about tirelessly delivering your mission than anything else. But software, at first glance, appears to have little effect on mission work or crucial fundraising efforts. So why spend precious funds on recruiting software?
"We can't spend a lot on operational costs – such as recruiting – because our money must go directly towards delivering our mission." I heard this countless times in my years of nonprofit work. And surveys agree that NGOs and NPOs aren't necessarily known for their quick adoption of new technology. Recent research finds that only 22% of nonprofit organizations always review how technology can improve their administrative efficiency. And when it comes to nonprofit staffing tools, another survey found that only 33% of organizations said they use an Applicant Tracking System or a CRM. At the same time, half of the organizations planned for an increase in staff levels in 2018.
However, having worked at nonprofit organizations like yours, I know the ROI of recruitment software is significant – and measurable – even if at first glance it may appear to take valuable resources away from the mission. Organizations that decide to use an ATS manage to attract and hire people who can do the job well and are mission-driven, reduce time to hire and, at the end, get to focus on what matters most to them – their mission.
So today I'm sharing with you the most valuable lessons I've learned in recruitment at nonprofits:
Find potential candidates who share your values
As a nonprofit, you're probably facing high turnover rates, compared with other types of organizations. While there are things you can do to improve retention for existing employees (such as offering flexible work schedules and opportunities for growth), prevention is always better than cure. This means that you should proactively focus on hiring the right people. Don't just aim to get more and more applications. Look at the quality, as well. Recruit candidates who are both qualified and passionate about your organization's mission.
But you can't find and hire these people if you rush the recruiting process or if you only look in one place. A carefully designed hiring process starts with writing job ads that describe the role and the work conditions with transparency. This way, you'll reduce applications from candidates who are not sure what the position entails and apply just for the sake of it. If you're not an expert in writing job descriptions and rely on outdated templates, an ATS will help you complete duties and requirements for various job titles and will guide you on how to improve visibility for your ads.
And once you've written your job ad, you can post it on multiple job boards and social media platforms to reach out to even more candidates – Applicant Tracking Systems integrate with various sites so that you can promote your open roles faster without having to subscribe to all these sites separately.
Hiring for hard-to-fill roles? Learn how to use Workable's sourcing features – People Search and AI Recruiter – to scan millions of online profiles and identify candidates who match your hiring criteria.
Hire faster by automating administrative tasks
Scheduling interviews, emailing candidates and keeping notes after interviews are all integral elements of the hiring process. But, when handled manually, they are time-consuming. Automating those mundane tasks can free up time to focus on the most important steps of the hiring process: meeting candidates, closing hires and onboarding your new employees.
While spreadsheets and emails can be free (or low-cost) solutions, they are hard to manage, particularly when you hire a lot. An ATS will give you the power to email candidates in bulk or ask them to schedule an interview for a time that works for them. You can also keep all important information in one place, from candidate resumes to interview feedback, saving you time in looking for details in old emails.
Save costs by hiring internally
According to the aforementioned survey, 64% of NGOs in the United States and Canada said that they don't have a formal nonprofit staffing strategy. This means that they either risk making bad hires (which cost $17,000 on average) or they rely on external recruiters, which, again, puts a needless dent into their overall budget.
On the other hand, hiring teams at nonprofits don't always have the knowledge and experience required to recruit effectively. Another survey found that 73% of Italian nonprofits consider recruiting "somewhat" or "very" difficult, while NPOs in other European countries such as Germany, France and the Netherlands cite locating employees with the right skill set as being their biggest hiring pain point. There seems to be a dead end here.
And that's where recruitment software can add value by acting as an additional "team member" in hiring. From providing you ready-to-use job descriptions and email templates, to calculating key recruiting KPIs, an ATS will help you recruit even if you're not a (full-time) recruiter. Instead of partnering with an external recruiter every time you have an open role, you can create inside your ATS your own hiring pipelines, application forms and interview kits and use them to evaluate candidates consistently.
Coordinate hiring across different locations
It's common for NGOs and NPOs to operate in various locations and to hire people all over the world. This puts an extra burden on the recruitment process. For example, consider when the hiring team is at the headquarters and they want to interview people on another continent. Or, when a hiring team has members in different locations and they all need to coordinate on hiring plans and budget.
A centralized system can solve these pain points: your entire hiring team can view scheduled meetings and comments in real time (even on the go), you have access to candidate data no matter where you are, as information is safely stored in cloud apps, and you can interview remote candidates through asynchronous video platforms.
Boost your employer brand
The mission-driven message that once attracted qualified candidates to nonprofit organizations may be getting lost in a competitive recruiting landscape. Many for-profit employers are now branding themselves as "socially responsible" while nonprofits are failing to keep up with talent acquisition best practices. This is also supported by the previous study that shows that 69% of nonprofits have not developed their employment brand.
Having a functional, yet beautiful, careers page is the first step into attracting candidates. And an ATS will help you build one, even if you don't have the technical skills. By adding pictures and videos and by describing the benefits you offer, you can give a real sense of your work life. Contrary to the popular misbelief that employees at NGOs are underpaid or work endless hours, describe what it really means to work at your organization. Besides, the more transparent you are, the more chances you have to build trust with potential candidates who would like to contribute to your mission but aren't sure if this is the right opportunity for them.
"With social enterprises and purpose-driven businesses experiencing tremendous growth, it is only going to get more difficult for nonprofits to attract and retain the top performers they need to advance their missions. The time for organizations to get serious about recruitment, retention, culture and human capital is now," said Lisa Brown Alexander, president and CEO of Nonprofit HR. And an ATS is exactly this: your recruiting companion that will release you from all administrative hassle and provide you with necessary resources to hire faster and more efficiently.