The 'new normal': the future of hiring, onboarding and working
What has your company's hiring status been over the past few months? On a temporary freeze? In urgent hiring need? No matter what scenario you found yourself in, you probably had to change your hiring plans and efforts multiple times in response to the COVID-19 crisis – and perhaps you still are. While you were dealing with uncertainty and adapting to the new reality in a crazy rhythm, there's one thing you could say for sure; the future of hiring is now here, and you can witness it unfolding before your very eyes.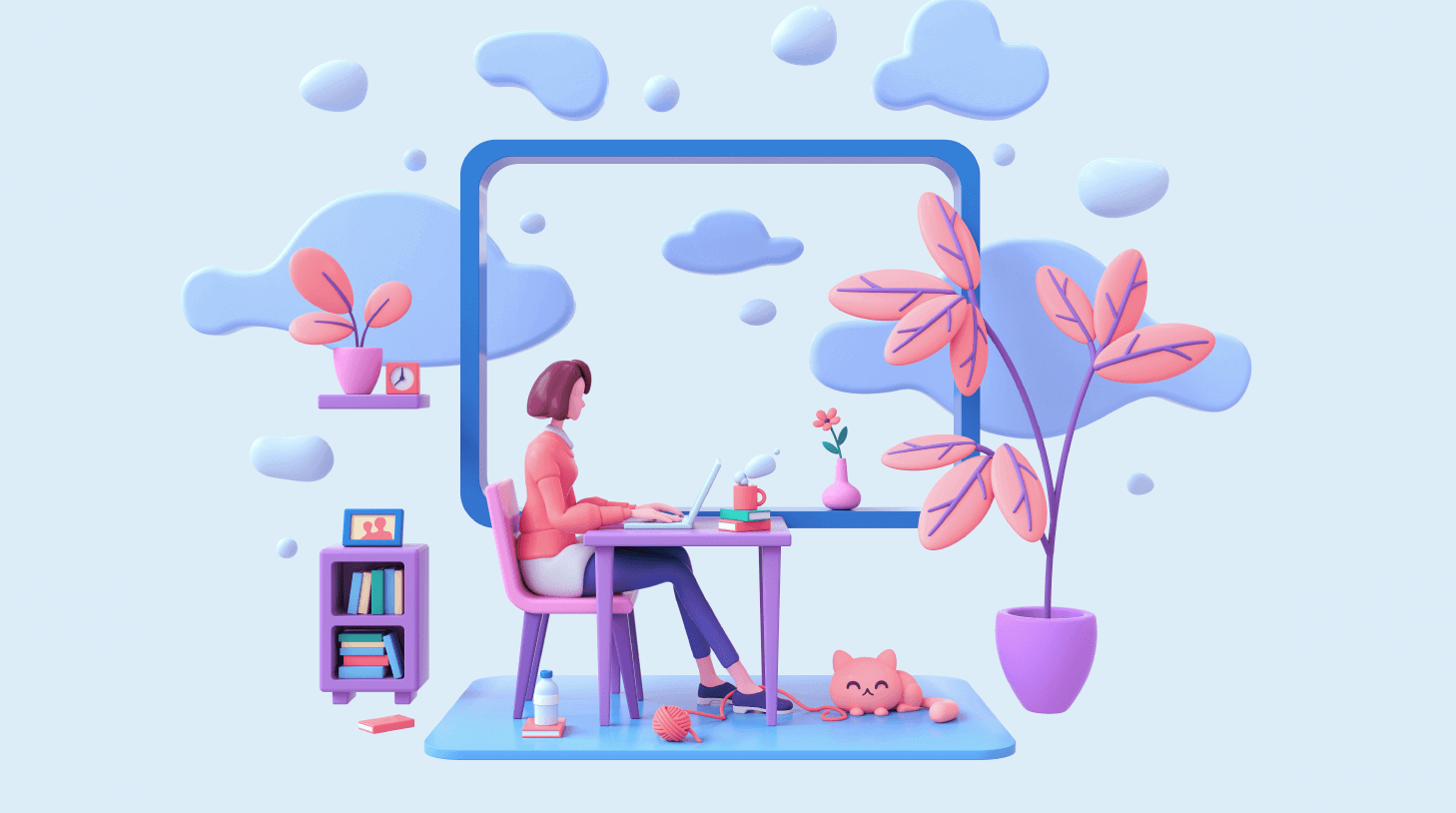 Remote work, asynchronous communication, increase of collaboration tools use; these are just a few of the current trends the hiring world and businesses are seeing. We at Workable wanted to get to the core of these developments and address them with people who are on the front lines and willing to share their first-hand experiences.
That's why on June 25, 2020, we hosted a webinar titled: "Working, hiring and onboarding in the new normal". Jess Meschino, Workable's VP of Account Management moderated and the guest speakers were:
Here, we present their most insightful takeaways that shed light on the future of hiring – and the future of work in general. Get on board and enjoy!
1. "New normal" – emerging trends and challenges
So what will this new normal look like? First clue: remote work is not going to be just a cool perk anymore – it's here to stay.
For some remote-first companies this was already the reality, but for those who were hesitant about it, the emergency shift to telecommuting because of COVID-19 proved that remote work is not only feasible – except for jobs where physical presence is required – but also beneficial in many ways.
As Natalia said:
"We quickly discovered that it's possible to do our best work not from an office, that was a traditional way to go, but we're actually able to do it from anywhere."
Greater authenticity
This has given a fresher outlook to the way we collaborate and connect with our teammates. We don't bring only ourselves virtually to work, but also our dogs, our children, and even our personal home decoration taste:
"Work becomes way more authentic and purposeful to a sense [that] we are able right now to bring our full selves to work", Natalia said.
But according to David, there are two sides of this coin. Sometimes it may be hard to set boundaries between work and personal life, and together with the consequences of the pandemic, this disruption has put employee wellbeing at risk – and at the center of HR attention, too:
Technology giveth
What was the main contributor to transitioning to a digital workplace so quickly? Second clue: tech and digital solutions played a pivotal part in this shift, and will continue to do so. Virtual screening tools, such as Workable Video Interviews, and other collaboration platforms surely saved our lockdown days:
"If before the pandemic every company was becoming a tech company, right now they were forced to do so overnight, pretty much", Natalia highlighted.
2. The future of hiring – remote screening and D&I
While one of the direct consequences of COVID-19 in hiring is the so-called 'abundance of talent' due to widespread layoffs and increased unemployment, there are longer-term impacts on the application and screening processes –such as the increase in need for empathy when dealing with candidates.
David explained:
"We've really been challenging ourselves to really meet the moment of what's happening and remind ourselves about just how important empathy is with candidates," he said. "Because if they're finding themselves unfortunately in the layoff situation, [or] maybe they've dealt with the COVID situation personally, if they're still working at a company there might be uncertainty… I mean we are […] really connected by this all in a human way".
Natalia – and Codility – is on the same page: "We're in it [the COVID-19 crisis] as humankind. We're not in it as employers and employees that much anymore". That's exactly why being transparent and respectful with candidates is extremely important these days to gain their trust. Natalia elaborated:
E-hiring on the rise
As mentioned earlier, technology has been life-changing for HR and hiring teams; interviews started taking place fully online, either synchronously – with video-conferencing tools, such as Zoom – and/or asynchronously – with solutions such as Workable Video Interviews. According to David, virtual hiring makes things move faster, as you no longer need to invite someone to your headquarters to meet them:
"Knowing there's so many great job seekers out there who are so qualified, we're engaging with people a lot faster," said David. "As soon as we post a position we're starting to see people who are a great fit – we're not waiting a few weeks to need to kind of do sourcing efforts."
Skill-based assessments ascending
Both speakers agreed that hiring teams should rely more on skill-based assessments to find those candidates who are the best fit for both the role and the company. David elaborated more on how, at Drizly, they do their homework and prepare for each job posting beforehand and what they focus on during screening:
Skill-based assessments can also boost diversity and inclusion initiatives in the workplace. Natalia talked about introducing blind evaluation techniques in early screening phases to eliminate unconscious biases around gender, ethnicity or appearance:
"We have an anonymous workflow mode where we can actually uncover who the candidate is well past the assessment is done on the core [engineering] skills of that candidate".
This is a positive change; with remote work on the rise, you'll be able to hire people from all over the world and diversify your teams more than ever.
3. Remote onboarding – pre-onboarding and new hire engagement
Remote onboarding became a huge challenge for companies during the COVID-19 outbreak, but with the right tech tools and tactical moves they managed to cope.
According to David, to nail your remote onboarding plan you first need to succeed in pre-onboarding – syncing with hiring managers and teams and designing the process step-by-step – and based on data, too.
David walked us through Drizly's onboarding process and gave tips to make new hires feel instantly part of your team and to show them what your goals and biggest values are.
His bonus tip: conduct a survey – or even a fun quiz – to explore what impact the onboarding had on new employees' learning:
Natalia added how useful buddy systems are when onboarding new employees to maintain human connection and a sense of camaraderie, especially in a remote environment. This way new hires have someone to reach out to when their manager is not available for questions and support:
"It helps everybody to connect way faster and to [kind of] tactically help them find things out if they need to quicker" Natalia added.
4. Remote management – flexible and empathetic
First signs have shown that a thriving remote work culture is one that promotes flexibility and inclusion. As Natalia explained, we now know that "we can work from anywhere, we can hire people from anywhere and have access to a wider community".
But how can managers adapt to leading their remote teams in this new flexible, wellbeing-oriented style? First off, leaders should accept this new arrangement and make the most of it. David explained:
"It can be tough for managers. It's tough for everybody to kind of distance themselves from their work, but I think those things are really important to give people the space they need. We have a flexible unlimited time-off policy so reminding people about taking that time, I think, is also a big part of engagement as well".
Being more human
They could also benefit from a deeper shift that would allow them to be more vulnerable in front of employees and true ambassadors of psychological safety and empathy in the workplace, said David:
"Emphasizing things like self care and psychological safety, and having managers be more vulnerable as well, I think, can really fuel culture".
As for everyday practices managers can follow to engage employees, Natalia shared her own insights:
5. Remote benefits – flexible and personalized
Switching to a new world of work, which is also remote, means that some benefits will be temporarily – and in some cases permanently – rendered obsolete. Plus, with many companies shifting to a remote-first culture, HR professionals should build a new benefit scheme from scratch that would be more relevant to employees' ongoing needs – such as equipment for a home office or health insurance.
David noted that it's important to individualize benefits as much as we can, keep them flexible and explore what each employee would value the most:
"Some people might need to use that money to pay for a babysitter to free up some of their time during the week because that's what's going to set them up to do their best work".
It matters to candidates
Candidates are increasingly asking whether remote work is still going to be an option – either fully or partially – when the pandemic is over. David explained:
"A lot of people are asking what's the plan, when do we go back to the office, when does your company go back to the office, is being fully remote something that you're you're willing to do as a company? Will I have the option? People are asking about that because that's just the way we're working right now, right? Some people want to be in the office and I get that, and some people don't, and we get that [as well]."
Natalia highlighted how crucial employee wellbeing initiatives and benefits are now and will continue to be to prevent burnout as a consequence of the pandemic:
"There's so much pressure, there's so much stress everywhere. boundaries between work and private life are shifting. We have to learn how to adapt to that world".
Emphasis on employee mental health, flexibility and individualized benefits is important; these trends shouldn't be forgotten and companies should continue to offer them when the hard days of the pandemic are over. Click To Tweet
The future of hiring is here and now
The COVID-19 crisis is a debilitating time for many – including businesses and workers – but has some silver lining in it, in that it's prompted paradigm shifts that had been in discussion for a long time – namely, the acceptance of remote work as a norm and a greater emphasis on empathy and inclusion. Change is uncomfortable and as a result, preferably avoided, which means some of these shifts may not have happened – or not as quickly, at least – without COVID-19.
It's a tough time right now, but if you focus on the good that's coming out of it in the new world of work – such as greater flexibility, work-life balance, an increased focus on wellbeing, and the introduction of new tech – then perhaps it can be said we're all headed to a much better place, provided we follow through on the promise.