How to build a remote work culture from scratch
Jasmine is an HR director at a multinational company and she's been tasked with building a new employee remote work policy. Her company is now moving operations fully remote and she's writing down the official adjustments. While updating the policy, Jasmine realized that the key focal point was in operational changes, for instance work schedules, internal communication procedures and so forth. "But what about remote work culture?" she wonders. "There is nothing in here about that!"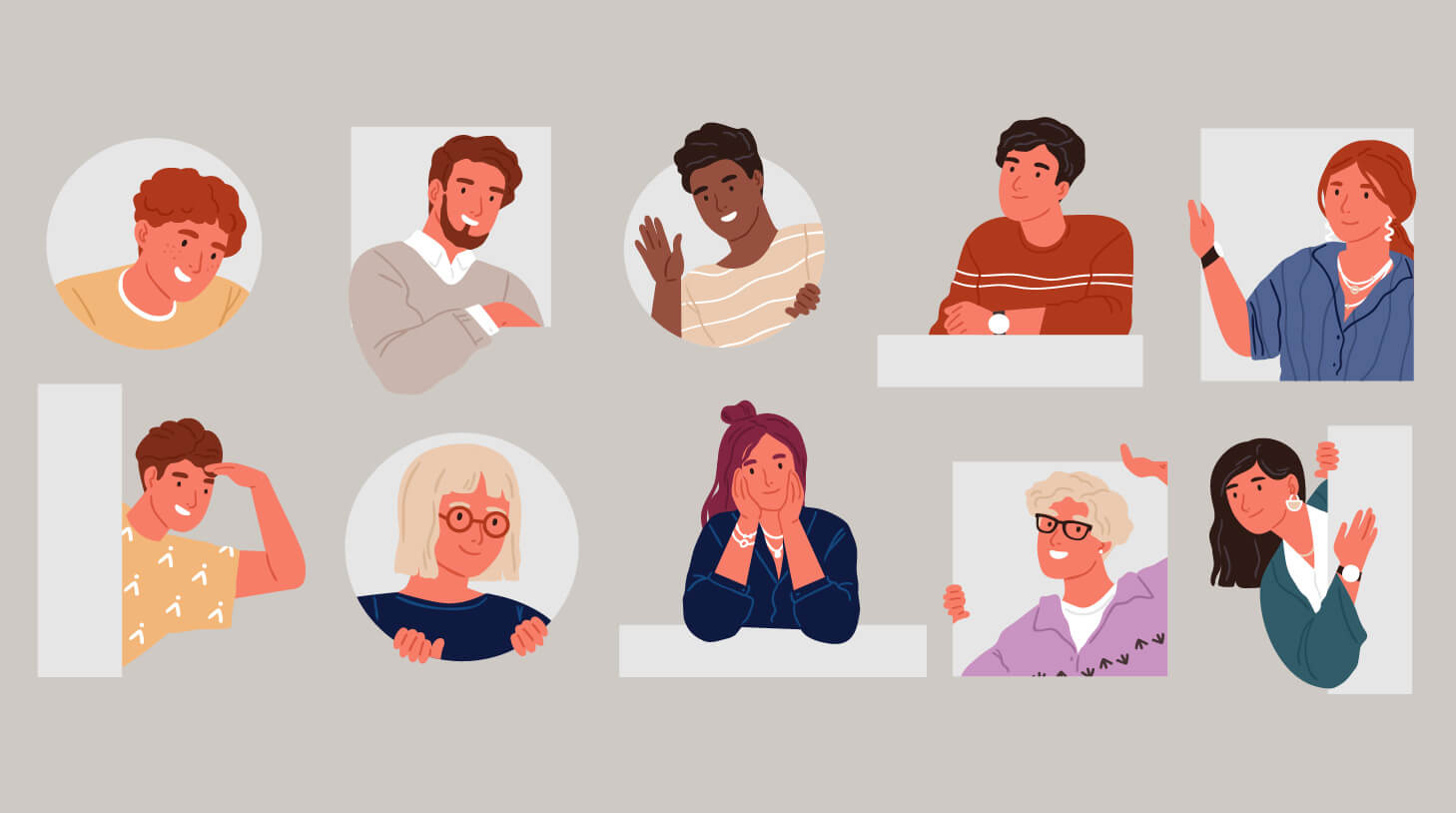 Excellent point, Jasmine. To ensure high employee morale and engagement when going remotely, listing logistical changes in a brand new policy won't make a huge impact; it's your remote work culture that's going to play that part because you need the willing participation – the buy-in – of everyone in this new setup for it to actually succeed. That's why defining your brand new culture should be one of your top priorities.
If you haven't operated in a remote fashion before and you find it difficult to imagine and designate it, you could kick off by asking these questions:
What makes for a great team culture in a "remote world"? Is it flexibility in working hours and work-life balance? Is it allowing employees to own their workload and act independently?
If you're in Jasmine's shoes and you're searching for ways to build a remote work culture that boosts employee morale and inspires staff to get out of bed in the morning, here are some useful tips to get started.
Remote work culture – tips for HR and business leaders
Whether you're going partially or fully remotely, first and foremost, you need to craft a good plan. You can start by meeting with your company's executives and managers to figure out how they imagine this new era to be. If you feel lost, check what your peers are up to; you can look at what other companies are doing and what their executives are saying. When you reach your conclusion, it's time to think of how you will communicate it with your employees before moving to implementation (e.g. updating the employee handbook, revisit benefits, etc.).
Remember to take it slowly; even when you have too little time – the physical contact restrictions of COVID-19 forced many companies to go remotely at a glance – you need to gradually move towards your end goal: a thriving remote culture.
1. Reimagine your vision and mission
As a good builder, you need to start from the foundations; the company's vision and mission. Now that remote work is in the game, your employer branding will benefit from a tweak. You can brush it up and reconstruct it by prioritizing the new values you'd like to embrace. Flexibility, adaptability, agility are some of them; no, they're not just trendy buzzwords, but rather, your main assets to succeed in the remote workplace.
Update your content
Once you've spotted these new values, it's time to sprinkle those throughout your careers page, company description, and overall messaging. If cool office perks – e.g. food supplies, play room – and a more relaxed office life were your "thing", try to transfer these to the home-office life. For example, you could emphasize your priority to work-life balance, flexible work schedules and discounts for local supermarkets or restaurants and food chains.
The more you work on this new work framework, the more suitable candidates you'll attract. People who seek remote work opportunities or employees who are familiar with this work arrangement will be able to tell if your culture is supportive and well-structured for that environment.
Remember, proving yourself as a good remote employer is an ongoing process; make sure what you're saying in your employer branding is compatible with what you're doing and you're willing to do. Otherwise you might lose valuable employee points, and those are hard to reclaim.
2. Bridge the new communication gaps
In distributed teams it's common to have people that operate from different places and across time zones, which means that you only have a few precious hours overlapping with your colleague or manager throughout the day. How can you overcome this communication barrier and work together effectively? First off, you can reinforce asynchronous communication skills in your teams.
Emphasizing asynchronous communication will enable everyone to work based on their workload and availability. When employees receive a colleague's request, they can process it based on their bandwidth – different rules could apply for urgent matters. Also, employees communicate a lot through writing in a remote environment; so if you need feedback on a project you provide full notes to your teammates and inform them about all the steps you've been through.
Bonus: recent research has shown that asynchronous communication has a positive impact on both productivity and performance, so by designing your remote work culture to that direction, both employees and business will benefit in the long run.
Provide the right communication tools
You're not going to succeed in asynchronous collaboration by yourselves; tech will stand by your side. Find the right collaboration tools that will enable your team to communicate effectively in writing and that enable personal and team organization. To make the right choice, figure out what your business priorities are and search for the appropriate digital tools and platforms that will cover them. For example:
In remote-first companies writing is a huge contributor to tracking or understanding feedback and notes. Not everyone excels in that skill though; to improve in that area, you could offer employees a short training when onboarding them on how to describe their projects efficiently and provide structured feedback.
3. Redesign your onboarding process
Remote onboarding is a bit different compared to in-office; a common company practice to onboard new remote employees is bringing them to the office for one or two weeks so that they get familiar with the operational processes, who does what, how problems are usually addressed – and to whom.
But what if the company is fully remote and in-office onboarding isn't an option? For starters, you can craft a remote employee onboarding checklist; try to follow the same steps you would at the office but in a virtual way and find solutions for those steps you cannot easily replicate remotely. For example, now that the IT administrator will not be around to help new employees set up their tech gear, create a clear step-by-step guide to help new employees prepare their equipment sufficiently. You can hand them over guidelines and be available for questions – be sure to include a troubleshooting section!
Fortunately, there are tools that can help you with HR paperwork. Search for an HRIS and an onboarding platform (see the list above) that suit your needs the most and you won't have to worry about bureaucracy too much when setting a new employee up with payroll, benefits, and the like.
Finally, it's harder to showcase the company culture to new remote employees. They'll get hints from everywhere – how you talk during meetings, how responsive you're in Slack – but they won't be able to demystify your culture sufficiently. Make it easier for them; build a thorough employee handbook and help them learn your culture's ins and outs, and set up a regular touchpoint for colleagues new and old to connect – and themes don't necessarily have to be work-related, either. Which brings us to:
Make it social
How can you replicate the human connection and natural vibes that surface among teammates online? Firstly, if you're onboarding multiple members at the same time, train them together and create the environment of a hub; they can turn to each other if they have a question or share some thoughts with their peers.
Also, you can introduce buddy systems to help new employees navigate safely through uncertainty. Set some free time slots for virtual face-to-face meetings so that they can easily reach out to you if something pops up. Be supportive and act as an ally; remember how you felt when you were a newbie and see how you could help.
Meetings in the form of a support group can be powerful as well. You can set up a "managerial meeting" to work through pain points related to managing down and managing up. You can also set up groups for working parents who can share tips and tricks on how to navigate life as a full-time mom or dad. Be proactive – set up those meetings and inform the full company that anyone is welcome, and emphasize that these are safe spaces, in the sense that nothing that's talked about goes outside of these meetings, not even to you.
4. Schedule regular meetings and get-togethers
Live meetings and conferences can still be in your and your employees' weekly agenda. With platforms such as Google Meet and Zoom, you can tune in with your teammates from anywhere in the world to discuss your projects in-depth or resolve complex issues that arise. If you're a team leader make sure to spend time with teammates individually and as a team to discuss openly about projects and other work-related issues.
But when working asynchronously or holding virtual meetings solely for business matters, how will employees nurture that extra human bond often gained from a coffee or lunch break together? They still can – encourage them to take those breaks the digital way. They could invite teammates and hop on a coffee break and chat when they feel like it.
Keep it fun
Organizing big events and retreats makes a huge difference with distributed teams. Whether that's a fun day out or a four-day retreat in a beautiful location, it will improve your team's bonding and collaboration.
In this video SmartBug CEO Ryan Malone describes the annual summit they organize as a remote-first company and how that boosts their employer brand:
It would also be nice to offer a social committee budget for each individual team for dinners (for example, when onboarding a new team member) or to attend fun activities together. It will boost the team's morale and cohesion in more ways than you could imagine.
5. Invest in leadership
To thrive as a remote work employer, you should revisit your attitude towards several outdated work practices – for example working 9 to 5. Is that possible for someone operating from home with several distractions throughout the day? Or is it even necessary now? To tackle these challenges start top-down; train your managers first.
If you spot managers being uncomfortable with employees who work remotely, try to explore why. Are they afraid that employees are unproductive just because employees aren't readily visible sitting at their office desk? As Ryan at SmartBug says, "it's not really just trust – it's more like an unfounded fear that something's not getting done."
That's brilliantly parodied in this old Bud Light video:
Instead of having a culture that encourages this sort of "steaming coffee cup" solution from employees, train management on a more result-oriented and asynchronous approach that allows employees to own their workload and learning pace. This then makes it irrelevant whether or not an employee is 'present' at their work – you're now emphasizing output and delivery regardless of location and time.
Again, open communication is key; be available to employees and allow them to reach out to you when they want. One challenge of distributed teams that practice asynchronous collaboration is that you might believe that your manager or your colleague is unavailable and might avoid talking to them, even when you're in serious trouble. To prevent such conflicts, set clear expectations for such matters beforehand.
One more tip: Encourage managers to have regular check-ins with their teammates, whether that's a standup or a 1-1 meeting and being empathetic and open-ended in their outreach to them. Be there for your employees and they will be more likely to be there for you, too.
Adopt a growth mindset
In distributed teams with asynchronous communication as the main collaboration style, employees often have to deal with urgent matters independently and resolve complex issues alone. To prompt agility and adaptability – the conditional requirements to thrive in uncertainty – you first have to cultivate a growth mindset and empower employees to see problems as challenges and learning opportunities, not threats.
If leaders endorse a competitive environment that limits this mindset, employees will overstress when they struggle to complete a task – or fail in the process. Since challenges and other types of surprises are common in the workplace, this might trigger anxieties and lead to fatigue or burnout. Instead, having a learning and growth narrative to rely on will boost employee wellbeing and morale.
6. Embrace diversity and inclusion
How can you transfer diversity and inclusion strategies in the virtual workplace? Besides taking active measures to remove unconscious biases in the selection phase, you'll have to find ways to make your remote workplace as inclusive as you can. Start by showing trust and respect to each employee's different personality and strengths. For example, some will be more extroverted and talkative during meetings and others will be more introverted, staying silent and writing down their feedback when the meeting has ended.
Operating remotely means that there is going to be backstage that you won't be able to notice. You can easily spot an employee who always eats isolated in the sitting area but you won't easily notice who is left out or even mocked online.
To avoid these issues, ask your employees about their experience and their needs; how do they get along with their team? Do they feel like they can ping you when something is wrong? You could also run a survey to understand how inclusive your workplace is, how employees perceive it and what alterations they would suggest.
Promote psychological safety
Do you recall a time when something unfair had happened to you at work but found it really hard to open up about it? It happens to many of us and with the majority of interactions fully online you might never be able to observe a teammate's disappointed face if they are unwilling to talk it through.
That's why it's important to allow your employees to speak up; as long as a comment or opinion is politely and respectfully put, it's accountable. Feeling that your voice is heard, even when your input is hard to consume, is the only means to have authentic and honest communication. Make sure managers know how to listen to all voices equally – even when their direct reports have only negative things to say.
One step at a time…
It's no small undertaking. When switching to a remote workplace, there's a lot to take into consideration. Remember, the culture shift won't happen overnight. Don't try to tackle everything at once. Build your plan and take it one step at a time. When everything is settled and results start to show on successful projects and, above all, on people's relaxed faces during online meetings, you'll feel proud and cheerful.
So, Jasmine, you're absolutely right. A carefully built-out plan to facilitate a healthy remote work culture is a huge step in the right direction when you're switching to virtual operations for the first time.
Final kind reminder: always hunt for your employees' feedback.