Introducing Video Interviews: The next evolution in remote hiring technology
As a product manager at Google, I had the opportunity to play a part in the development of Google Hangouts – now Google Meet – which is now one of the world's leading video communications tools. I came to Workable just over a year ago as the company's new VP of Product, inspired by the important role that technology can have in the work and recruitment environment, especially as the work environment evolves to be more flexible, tech-literate and remote.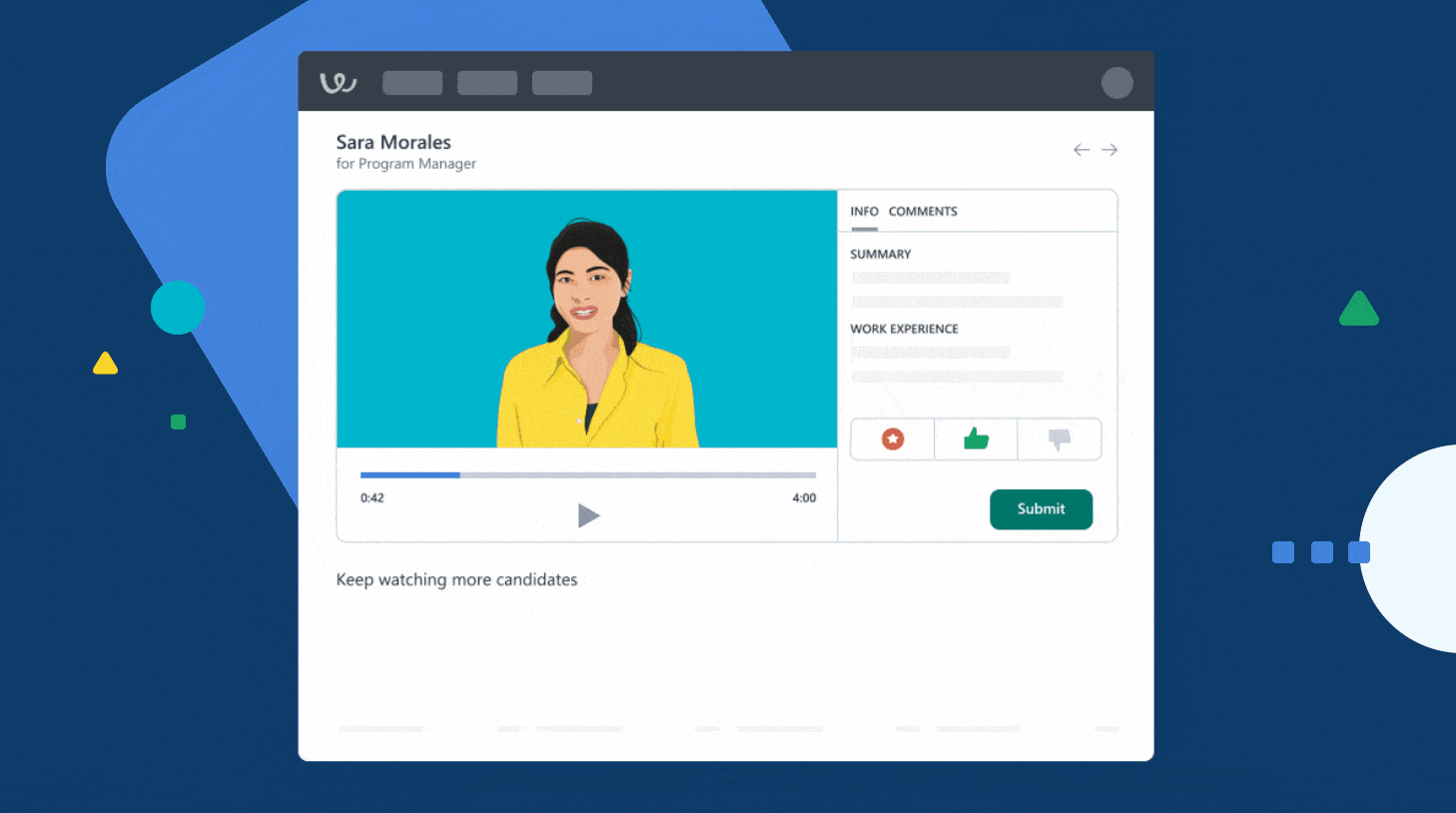 What I saw in existing recruitment technology at the time was a broad bevy of tools to enable and optimize hiring from the initial job ad posting through to the final job offer being accepted. What I also saw were numerous gaps in the process – among them a lack of integration between tools, clunky interfaces, steep learning curves, and inferior user experience for both hiring teams and job applicants.
I sought to do something about this using my expertise from previous tours of duty with other companies including Google and Nokia. The first result from this, I'm excited to say, is Workable Video Interviews, after initially being rolled out in beta form in mid-March to help companies continue hiring remotely.
The hiring team experience
With Video Interviews – a one-way, asynchronous screening tool – you can skip the back-and-forth nuisance of individually scheduling and sitting through hundreds of phone screenings. This becomes even more important as we're entering an employers' market. Candidates are in abundance and more companies are working and hiring remotely.
You can also pull the entire hiring team together – and earlier – allowing individual hiring managers, recruiters and members of the larger team to share feedback and review responses all in one place, from any device, from anywhere in the world. Moreover, there's no need to onboard hiring managers in another platform – it's all within Workable.
The candidate experience
We wanted to help candidates as well. We were seeing numerous complaints online about clunky video-interview processes. Apps need to be downloaded, the tech isn't mobile-friendly or versatile, there's a lack of compatibility, and so on.
Workable Video Interviews solves that problem. It's a user-friendly system designed to ease candidates' stresses and worries, giving them the opportunity to really shine during a potentially high-stress situation when looking for work.
Among other capabilities, candidates can now record their responses from a location convenient to them, and they can do it at a time that works best for them, independent of the hiring team's schedules.
A flexible, Workable product
It's the flexibility of this new product that we are most proud of. You can customize Video Interviews to your company's liking, and at the same time, the candidates themselves can work it to their own personal preference, giving them an opportunity to showcase their best selves.
It's also the next step in our goal of eliminating unnecessary back-and-forth communications and enabling seamless integration at all stages of the recruitment process – including the option to pick time slots in the other's calendar, and synchronous video interviews with Google Meet or Zoom.
I worked closely with multiple teams including engineers, designers, researchers and others to develop Video Interviews. Their hard work and dedication to the craft really shows. I'm proud of what we've done here. I like to think of it as an evolution in recruitment technology. I'm looking forward to seeing how it helps you build dynamite teams when you scale as a business, be it now to meet urgent needs, or when the economy opens up again.
Stay strong, safe, and healthy. And keep your hiring optimized, from wherever you're doing it, with Workable Video Interviews.
Learn how Salad and Go screens candidates with Video Interviews: