Salad and Go – now expanding – screens candidates remotely with Video Interviews
Focused on giving everyone access to healthy food, drive-thru restaurant chain Salad and Go needed a way to screen candidates for their restaurants in the wake of the COVID-19 pandemic. Using Workable Video Interviews, they've continued hiring for their 16 open restaurants and now recruiting for 2 new locations.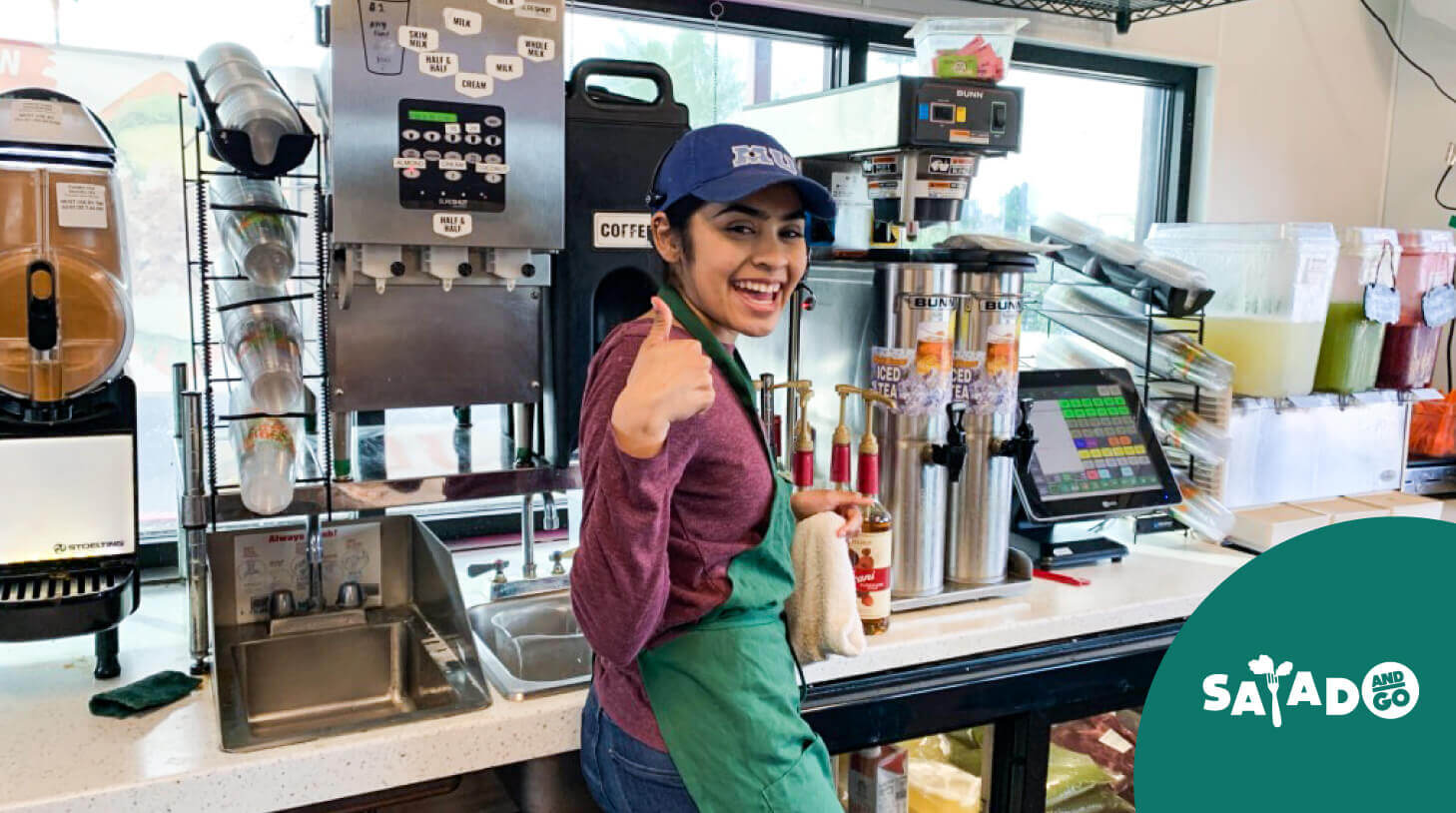 The challenge

The solution

Opening 2 new restaurants and need staff
Forced by COVID-19 to make a quick transition to remote hiring
Value the personal touch of interviews but can no longer conduct them in person
Struggle to find time to schedule screenings and interviews

Hire staff for 2 new restaurants, screening candidates remotely with Video Interviews
Provide the same great candidate experience as their in-person interviews
Automate the screening process
Will continue to use Video Interviews when in-person interview sites reopen

Salad and Go is a fast-growing, healthy fast food chain that's been featured in Business Insider and Fast Company. Based in Arizona, their mission is to make healthy food accessible to everyone. As COVID-19 hit the United States, Salad and Go adopted Workable's Video Interviews platform to screen candidates for 2 new restaurants in addition to the 16 they already have.
"We're using the new Video Interviews tool to pre-screen candidates and move quickly into the interview step. Normally, we have daily open interview sites, where any interested candidate can come by," says Brandi Hale, Salad and Go's Head of People and Culture.
"This [in-person interview] process is not possible for us right now due to the [COVID-19] crisis. This tool has helped us be more efficient during this time and get our jobs done. Thank you!"
The pivot to remote hiring was a seamless experience for Salad and Go. They quickly adopted Workable's Video Interviews feature and the results were nearly immediate – they screened 50 candidates within two weeks. That works out to at least five screens per business day.
Says Brandi: "Video Interviews helped us retain that personal contact we want to have always with anyone who's applying to our organization."
When the world goes back to normal, they'll continue to use Video Interviews as it's made their hiring process more efficient.