How to use candidate assessment options and integrations with Workable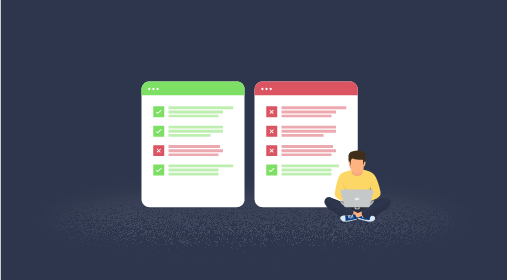 Assessments are objective and job-related exercises that candidates should complete to move forward in the hiring process. Candidate assessments could take the form of:
Simulation tests (e.g. selling a pen, answering a call, giving mock presentations.)
Work assignments (e.g. coding exercises, writing samples.)
Skills assessments (e.g. typing tests, MS Office tests.)
Cognitive ability tests (e.g. General Aptitude Test.)
Personality and integrity tests.
Job knowledge tests.
Any of these candidate assessments can be useful in your hiring process in different ways (e.g. break the tie between candidates who did equally well during interviews.) But, their greatest benefit is that they help you disqualify candidates who don't perform at an acceptable standard, thus reducing the number of candidates you will interview. Depending on the assessment, you can evaluate whether:
Candidates can actually do a job. In fact, the work sample is the most effective way to predict job performance.
Candidates have an acceptable level of cognitive ability that's needed for a particular job.
Candidates possess skills to do the job in the most effective and efficient way possible. For example, typing tests are good options when hiring administrative assistants.
Candidates are a good fit for your team. Though personality tests aren't good predictors of job performance, they give you some insight on whether a candidate would work well with your team members.
So, pre-employment assessments are a helpful addition to the typical hiring process. You can build exercises on your own based on actual problems each role faces or use effective templates. But, to save time and make sure that your tests are well-validated and reliable, consider using a trustworthy test provider instead.
How Workable helps you manage assessments
Workable lets you manage candidate assessments from the same place you manage the rest of your hiring. The "assessment stage" is one of the possible hiring stages that you can add in your recruiting pipeline inside Workable, but you can add assessments at other stages too (e.g. phone screen.) Workable provides you with a full view of who:
Enters the assessment stage and should be sent an assessment.
Has already been sent an assessment by your hiring team.
Has completed the assessment (their results can be viewed directly or via a link.)
Has passed this stage or was disqualified because of their assessment performance.
Keeping track of all these is possible by using Workable in combination with integrated test providers that offer effective and job-related assessments. Via these integrations, you can send assessments to candidates within seconds. Most importantly, you can keep track of the whole process inside Workable without having to log in and out of multiple systems or switch windows.
Currently, Workable integrates with:
We keep adding new integrations regularly, so you might find even more assessment providers in our system.
How to administer candidate assessments via Workable
If you have created a candidate assessment test on your own, you can upload it in Workable and send it to candidates via email. When candidates send back their answers via email, you can see these answers under that candidate's Workable profile ("candidate timeline.")
If you opt to take advantage of Workable's integrations, select a provider when setting up your job ad to add tests at a specific stage. When candidates reach that stage, a button will appear on their Workable timeline and you can easily send the test merely by clicking this button.

All you need to do afterwards is to wait for the candidate to complete the test. When they do, and your test provider processes the results, Workable will:
Send you an email notification, with a link to view the results.
Display a link on the candidate's timeline to view the results on the external provider's site.
Show the results directly on the candidate's timeline in Workable:
This way, you can see how each candidate did on the test and decide whether to advance them to the next stage or disqualify them. The test results remain on your candidates' timelines, so you can come back to them any time. This works well for busy hiring teams, as team members can view test results collectively or individually at a time that suits their schedule.
When candidates do well in their assessments, move them to the interview stage of your hiring pipeline. From there, Workable provides tools to evaluate candidates by offering interview scorecards and a structured interview process.