'We're hiring' Facebook post template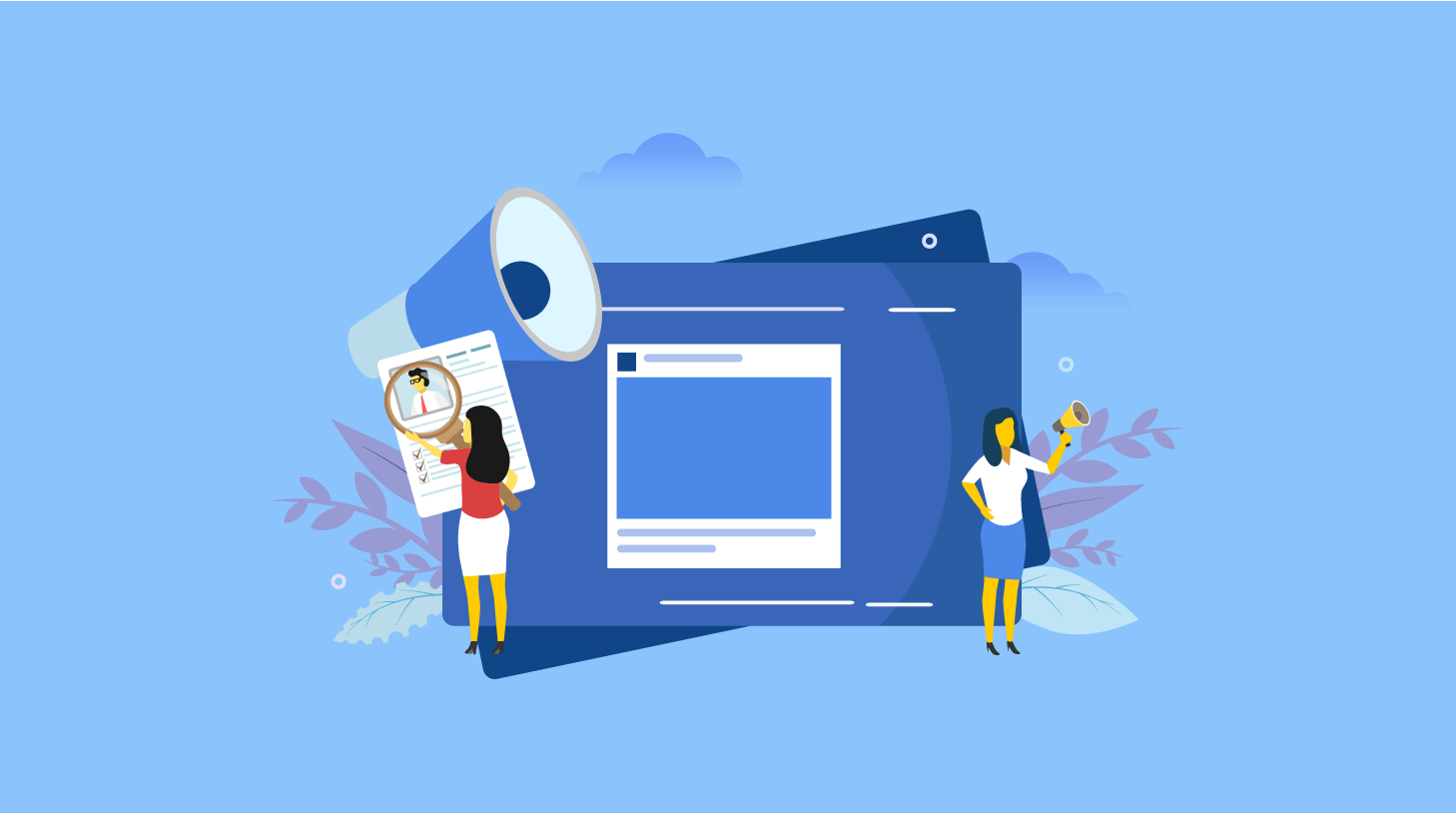 Posting jobs on Facebook helps you spread the word that you're hiring to a broader audience. It's also easy for your team members to share a Facebook job post with their network, expanding your outreach even further.
Contents:
Use this Facebook job post template to start advertising your open roles on Facebook. Adjust the template depending on your company's voice (for example, casual or formal). No matter your tone though, make sure to include useful information like:
Job title: Put the job title at a prominent place (preferably the headline) to attract the right audience quickly.
Location: Be clear about the job's location, particularly if you have offices in various regions or if you offer remote work options.
Benefits: Include something that'll grab candidates' attention, like attractive perks or training opportunities.
Call to action: Make it easy for candidates to apply by adding a link or a button that will direct them to an application form or your careers page.
Sample Facebook job post
Headline: Want to join our [dynamic sales team]?
Text: If you're interested in [tech sales] and enjoy [talking to customers over the phone, via email and in-person] we'd like to meet you! We offer a vibrant workplace with [free meals and snacks], as well as a [generous vacation plan and a flexible work schedule].
Call to action: Apply at [link]
[Image/Video]
Here's how your job ad will look on Facebook: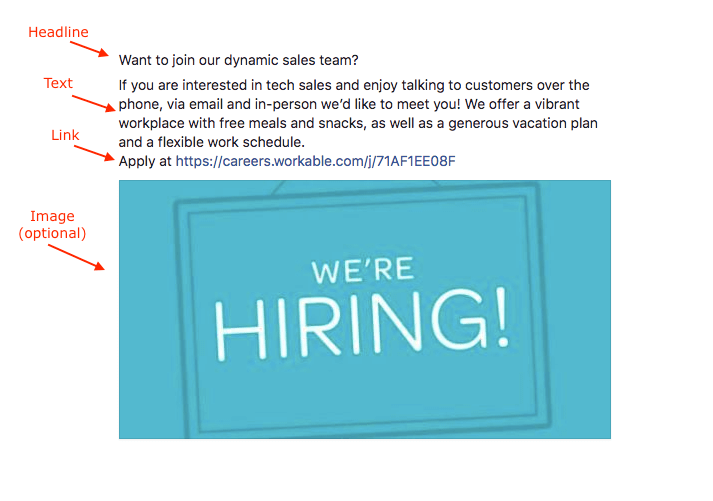 If you're using Workable as your recruiting software, you can easily and quickly share your job openings on social networks, including Facebook. An automated post will be created for you, which you can edit to highlight specific benefits or add a more personal touch.
Here's an example of a job post on Facebook, created by Workable: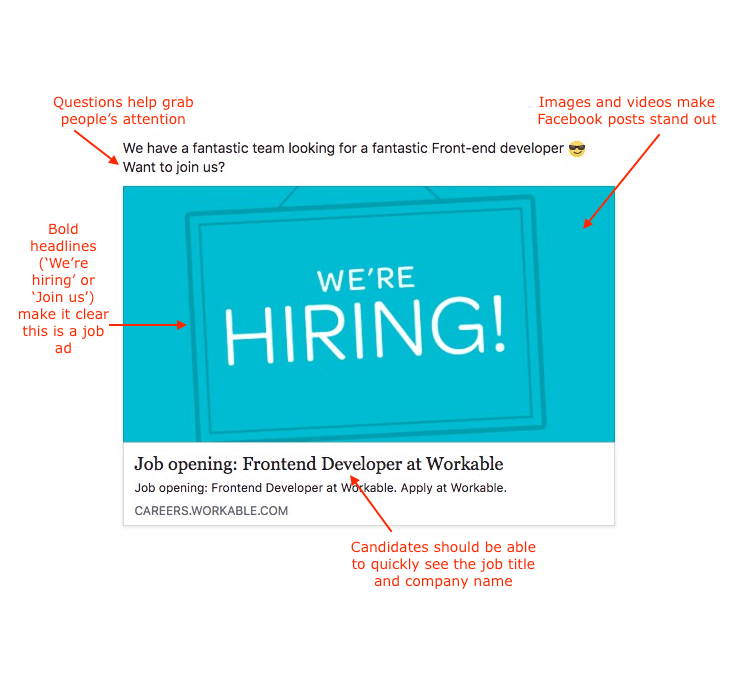 Related resources:
Frequently asked questions
How do you recruit and hire using social media?

The key to recruiting on social media is not just about cutting through the noise. It's also finding and promoting your company culture, which in turn will attract candidates who are a great fit for your company.
What do recruiters look for on social media?

HR professionals are always on the lookout for red flags in a prospective employee's social media profiles. They look at what they post, like, and comment on to see if it aligns with company values.
How is social media recruitment done?

The use of social media in recruiting has been growing at a rapid pace, with many companies utilizing these platforms to reach passive candidates as well. In traditional methods like online job boards or advertisements that engage only those actively looking for work.