Your recruitment automation tech stack: 10 must-haves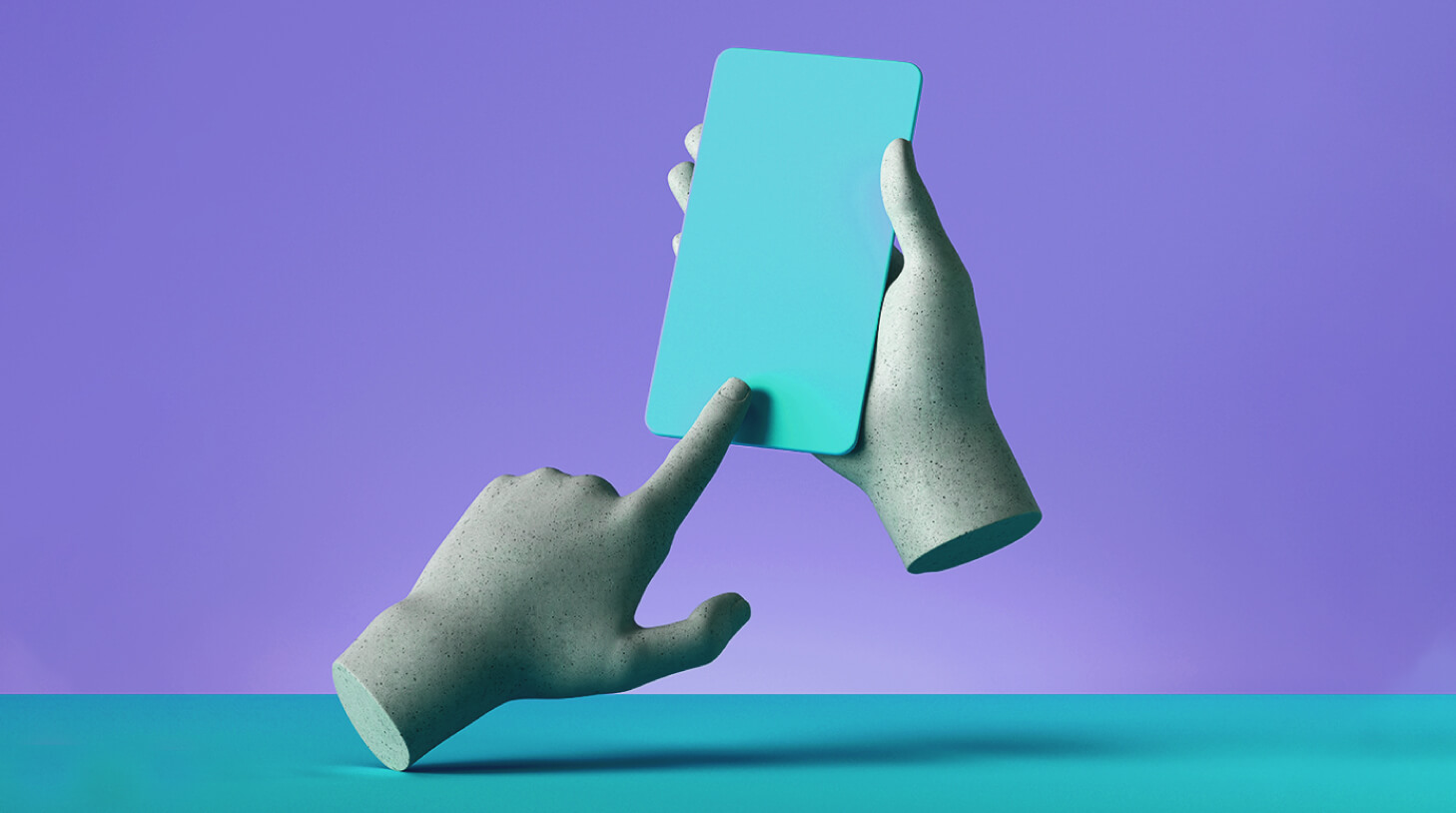 As a result, hiring post-pandemic has suddenly become more complex. Plus, AI and automated processes are becoming more of a standard in the process than ever before.
Consequently, to stay relevant and apace with increased competition for new hires, recruiters and hiring managers need to possess sharp talent acquisition skills and have a robust recruitment tech stack to capture the best talent for the position. Recruitment guru Josh Bersin emphasizes the evolution of recruitment and how this is an opportunity for recruiters to really step up their game.
One big step in the right direction is purchasing an ATS and other technologies to support that. If it's your first time investing in recruitment software, ensure you have the following capabilities in your recruitment tech stack:
1. Employee referral program
An automated employee referral program helps in creating a solid company culture by building high-performing teams. It reduces the hiring process and costs and, at the same time, getting more high-value future employees.
Most recruitment marketing softwares have built-in employee referral programs. Job openings are automatically sent to the employees' email addresses with the job description and the 'refer' button to submit the referred candidate.
Some of the automation rules or processes you can create with your referral program include:
Monitoring where the referred candidate is in the hiring cycle and send updates to the referrer.
Linking your ATS to your payroll system, so referral fees go straight into your employee's salary.
Measuring the success of your employee referral program – i.e. number of shares via email or social, number of referred candidates, number of successful hires and the quality of those hires.
Check out our complete guide to employee referrals.
2. Chatbots
Chatbots are a form of AI used in messaging applications. They are automated programs that interact with web visitors like a human would do.
In recruitment, chatbots can help increase your engagement with candidates, hasten the recruitment process, reach out to more candidates, and provide quick answers to their questions.
Chatbots can be the first point of contact after the candidate submits his resume. They can be tasked to contact candidates to explain the overall application procedure.
Chatbots can also gather contact information, answer applicants' initial questions and schedule interviews. More advanced capabilities include ranking and scoring candidates, enabling recruiters to remove unsuitable candidates for the specific role.
Incorporating chatbots eliminates the HR team's repetitive tasks so they can focus on more critical activities. In addition, chatbots are easy to scale and can keep the hiring process progressing fast, even when you are inundated with candidates for an open role.
3. Candidate texting
With candidate texting technology, recruiters can send job openings right to candidate's phones. It is a big help for recruiters, especially during seasonal or bulk hiring or in sectors with a large component of deskless workers and high turnover such as in hospitality or food services.
Plus, with a 98% open rate for SMS and text messages, it's a great communication tool with assurance that your message will get through.
Recruiters can reach thousands of job seekers quickly with customized text messages. Textbots can automate screening, so the process continues. Since these texts are integrated into the recruiting software, data is collected automatically so interviewers and hiring managers can evaluate whether to pursue a candidate or not.
Another feature is automated intelligent interview scheduling. Texting makes it easier for candidates to reply and confirm interview schedules. Scheduling changes or unexpected cancellations can be communicated instantly.
The automated messages help answer common application questions quickly on the candidate's side, empowering them to screen and move ahead or out of the recruiting process quickly.
If they're hired, automated text-based communications will help facilitate the candidate's onboarding process and provide a seamless candidate experience.
Read more on candidate texting best practices and texting strategies for different scenarios.
4. Email automation
Automated email sendouts allow personalization at scale and can recommend ideal content for every candidate.
Despite being around for some time, HR teams can still capitalize on this marketing strategy to communicate with targeted candidates regularly and stay on top of their minds.
Email marketing automation comes with templates and sequences to save time and resources when reaching out to candidates to introduce the company, announce current job openings, send follow-ups, send alerts for future vacancies, etc.
Once the candidate is hired, you can send an email on the first day of work explaining the onboarding process and setting expectations. The hiring manager can then send a follow-up in six weeks to check how things are going and maybe schedule a call or a lunch.
And then again, if they're on a fixed contract, emails can be scheduled at a determined later time if they're reaching the end of their contract and looking for their next opportunity.
5. Social media automation
Social media automation enables recruiters to distribute jobs across Linkedin, Facebook, Twitter, and other social media channels. They can set logic-based rules around which vacancies should be sent to which social networks, the date they should be posted and taken down, based on the performance of specific jobs.
Social job distribution can also broaden the demographics of the target job seekers – a must for any DEI-minded employer – enabling recruiters to broaden the candidate pool by reaching out to media-savvy social applicants.
Recruiters can also compose and edit new content via mobile devices while on the go. This ability to work remotely provides flexibility to deliver other content like blogs, industry updates, company news, etc.
The benefit of using social automation tools ensures that recruitment messaging is consistent across Facebook, LinkedIn, Twitter, Instagram, and other social channels. It also helps you find qualified candidates easily, and add them to your list of potential hires in the future.
Check out our FAQ guide on social media recruitment strategies.
6. Talent network management
You can automate your talent network by adding a form to provide an alternative for candidates to opt in if they don't complete the application. Having CTAs scattered across your site and content can capture those all-important passive candidates.
Once the candidate opts in, you can set up rules in your recruitment marketing platform to segment talent based on preferences, interests, and skills. You can send preference emails asking the types of content they want to receive and the types of roles they are interested in, and record email opens and links clicked.
To set up your automation, you need to understand and build your target candidate personas and the type of information they are searching for. Then, create a messaging sequence for their journey.
The more targeted your messaging, content, and job you send to your talent network, the better candidate experience you can deliver and possibly, outbid your competitors for those star candidates.
7. Virtual recruiting events
Virtual recruiting events allow HR to expand and diversify the talent pipeline by reaching to them anytime, anywhere. It can also improve your diversity, equity and inclusion (DEI) efforts.
With this software, you can build your events page that allows you to handle interviews and registrations. For career expos, as an example, candidates undergo a screening process set with pre-qualifying questions. They are scored and matched directly towards jobs and recruiters for engagement.
VRE software provides a better candidate experience and avoids wasting each other's time if they do not match.
Other features include the ability to promote events across social media, manage on-site attendees, capture leads and resumes, and build employer brand by emailing invitations, post-event surveys, and other campaigns for ongoing candidate engagement.
Some virtual events you can adapt to suit your staffing objectives: career expos, professional development events, educational workshops, info sessions, hackathons and creative challenges, theme-based panels or presentations, virtual presentations, and much more.
8. Job postings
A good recruitment marketing platform allows you to automate the process of writing (with pre-defined job description templates) and posting jobs on various free and paid job boards and social media networks within a single platform.
You can also manage your media budget and inventory and even facilitate the use of programmatic job advertising to optimize advertising spend.
Check out our Ultimate Guide to Job Posting.
9. Content management system
Today's candidates search employers the same way consumers find products and services.
To stand out in the crowd, organizations must build unique candidate experiences through employer brand content and recruitment marketing strategies to attract the right talent. This is called inbound recruiting, as emphasized by Hubspot:To perform inbound recruitment, you need a CMS.
With a CMS (Content Management System), you can quickly and easily create and update content, optimize your job listing and share vacancies on social media, to name a few. You can also integrate your applicant tracking system (ATS) and configure your content to be searchable on search engines.
10. Candidate relationship management
CRM (Candidate Relationship Management) helps you nurture relationships with passive candidates.
With the right CRM, you can:
Track candidate's journey during the application process
Easily build and segment talent pools and cascade targeted communication to the right job seeker at the right time
Update all your ATS information so you can target the best applicants for open roles
Automatically track and measure your campaigns' performance and results to improve future marketing strategies
Your hiring tech stack matters
Talent acquisition is poised to evolve post-pandemic and beyond as recruitment platforms become savvier and more sophisticated, largely due to AI and emerging technologies.
Hence, it would be best to keep abreast of the latest developments in recruitment automation software to stay ahead of competitors in the high-stakes talent game.
Gem Siocon is a digital marketer and freelance content writer at Recruiter Copywriter. She specializes in recruitment marketing and employer branding, helping staffing agencies and recruiters for over 10 years. Connect with her on LinkedIn.