How to use video in the hiring process: 6 tips from an expert
Have you thought about how to use video in hiring? If the answer is no, you're missing out on top candidates, your turnover rate won't improve, and your time to hire is just going to continue eating away at your daily work as a hiring team.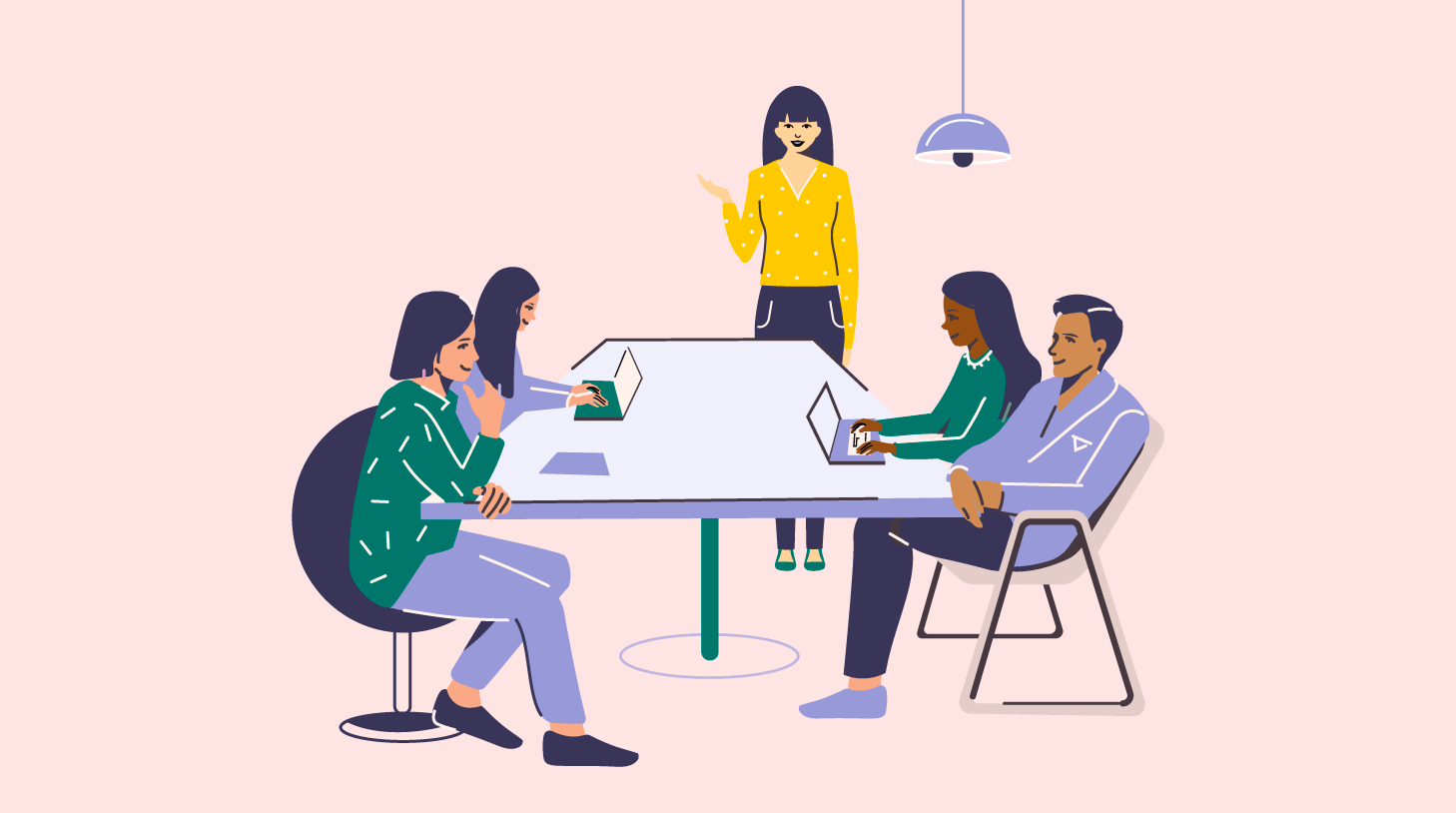 So, using video in your hiring process is crucial. Get it into your careers page. Include it in your video interview setup. Incorporate it into the overall candidate experience. It'll benefit your overall time to hire, among other things.
So, why learn how to use video in hiring? As Elena Valentine of Skillscout.com says in a conversation with Workable at LinkedIn Live, "It's how we learn. We are visual learners, and that's from a biological standpoint. There really is an art and science to why video works. We retain 65% of what we see and hear versus what we read. 80% of our brains are dedicated to processing visuals."

Not only are we visual animals – we also live in a world where video is king.
"This is a YouTube generation. And if you think that we're going to YouTube to learn how to braid our hair and get tours of the White House and everything else, we are absolutely going to YouTube [to learn] about jobs, plain and simple."
Elena points to the pandemic as forcing us "to start to think differently about how we're showcasing jobs, people, environments. [We've] really had to flip it into high gear when it comes to the value of video."
You can 'see' employee testimonial videos
Using video in your hiring process also helps candidates visualize the day-to-day of a job more than a job description ever could.
That's especially the case with specific roles, Elena says. She recounts SAC Wireless, a client who wanted to show the day-to-day work of their cellphone tower workers – who often operate hundreds of feet up in the air. They were struggling with employees leaving soon after starting.
"[New employees] go up for the first time, realize just how frighteningly scared they were of heights and then quit," Elena says, adding that this would happen even after recruiters were clear about that part of the work in interviews.
This meant producing a video depicting exactly what the work would entail, involving the POV of workers from the top of towers in a series of employee testimonial videos.
"This is going to be your world," Elena says in describing the intended message in the video. "Rest assured we keep it safe. We have a culture of safety and a team that really supports you, but this is the work."
The result?
"They significantly reduced their turnover because of an entire brand campaign and their video went viral."

The connectivity of video
While video can't ever replace the full hiring process, says Elena, it can help enrich the applicant pool you have for a job opening. You'll have a more invested group of candidates who are actively interested in the specific position and not just slinging resumes at every job opportunity.
This can lessen the time and work involved in sifting through the applications you get for a role, Elena adds.
"Rather than the 500 candidates that you got, a lot of them who may not be a good fit or on the cusp, you're getting candidates who are saying, 'I've watched this video, I see the challenge, and I'm still willing to apply.'"
How to use video in the hiring process
Great, you're on board. You're ready to get crackin'. But making employer branding videos can get complex at times.
So we picked up some lessons from Elena, who's been doing this for a long time as the CEO of Skillscout. Here are six best practices on how to use video in the hiring process, from her LinkedIn Live session with Workable.
1. Don't overthink it
First, don't overthink it. "There's no wrong or immediate right way to do video. … That's the thing that people have to get over," Elena says, quipping about the unrealistic expectations that a recruiter or hiring manager must have a Hollywood-sized budget or possess filmmaking skills to rival Martin Scorsese.
On the contrary, it's more about finding that important balance between authenticity and brand, Elena says.
"You can actually do this in a way that still is quality, still as authentic, but also reaches a level of consistency that marketing and others would be okay with sharing publicly."
2. Think about quality over quantity
Although it's nice to have numerous candidates applying for a job so you have the luxury to choose, that's the wrong approach, suggests Elena.
"The question should be, 'Are we getting the right eyeballs on these videos?'" she says. "It has less to do with the metrics of; 'We've had 50,000 people [see this video].'"
Instead, ask yourself: "Did the right 10 people in our application process who are kick-ass engineers see this video? And did they understand exactly what we could offer them?" Elena suggests. That's where the key differentiator is.
3. Think about the 'recruitment funnel'
A core tenet of sales and marketing strategy is the "funnel" It's described in so many different ways. Ultimately, you can think about it in three stages. First is"top of funnel", the moment where your audience becomes aware of you. Further down is "middle of funnel"; where your audience now knows you and wants to get a little deeper into the specifics. Finally, there's "bottom of funnel"; in other words, the stage where your audience makes a decision based on what they've learned.
Workable's EMEA VP Rob Long describes it as a "pragmatic recruitment framework", in which he takes a page from the pragmatic marketing framework.
Elena speaks a lot about that in understanding how to use video in the hiring process. "You can build a series of videos to engage the varying levels of interests that a candidate has in the role or in your company. At the very top of the funnel is that introductory video."
She explains: "We are just here to create a level of brand awareness and interest. Maybe this is a company that does really great stuff, but no one's ever heard of them before."
Once the candidate is interested, you can get right into the details of the job itself.
"When we're on the job post, which is, 'All right, I'm a shoe designer, and at this point I'm looking to understand, do I want to be a shoe designer at Nike or do I want to be a shoe designer at Adidas?'"
That's where employee testimonial videos can come in incredibly useful, she adds.
"There's some pretty specific stories of, 'All right, now that I'm getting an understanding of the culture, what is it really like to work in these specific roles at these specific companies?'"
4. Be specific – and keep it short
No one likes a long, rambling video that doesn't properly inform the candidate on what they want or need to know. This especially holds true when you're looking to engage busy candidates applying for several jobs in a single day.
That's why, when understanding how to use video in the hiring process, you must keep your videos concrete and tight.
"[You] want to think about the role itself," says Elena. "Who are the folks that they might be working with or that department? The second is going to be show, not tell, which clearly the medium of video allows us to do that."
Elena reminds us that it's important to keep it contained.
"About 90 seconds is typically the sweet spot, especially given social media and the ways people are able to peruse."
5. Be honest – warts and all
There's a reality about work that can't be ignored – sometimes, it does suck.
"We cannot put lipstick on a pig," says Elena. "This has to be a balance both of what the opportunity is and also what the challenges are going to be, because candidates are going to smell a stock video, a stock photo, a stock feeling and emotion from a mile away."
It's tempting to gloss over the negatives, but candidates will appreciate honesty.
"They recognize that our jobs aren't perfect, and if you could be the first one to tell that to them and they don't have to find that out on the first day of the job or the first 90 days on the job, even better. They will respect you more for it."
Elena explains that this is top of mind for her and Skillscout, especially when it comes to younger candidates.
"This isn't just about showing the sunshines and rainbows of a role. We all know that there are sucky parts of all jobs and we need to be about as upfront about that as possible when it comes to this."
There's a practical aspect to it too – enriching the talent pool with candidates who really do want the role.
"We want to give candidates an opportunity to self-screen in or self-screen out. And it's perfectly okay if a candidate is going to self screen out as result of this, because we're not here to waste their time. We're also not here to waste ours."
Workable's CEO Nikos Moraitakis himself follows this code on describing life at Workable: "It involves doing a lot of things that you would rather not be doing, but down the line, there may be something in it that may improve the way a lot of people work."
Read more about why it pays to be authentic in your recruitment marketing strategy.
6. Good questions mean great answers
Your videos will ultimately feature your current employees, and you want them to share some of the more interesting aspects of their work. That means you're interviewing them – and when you do that, don't just ask them to describe their day at work. Throw some interesting questions at your employees that they will be excited to answer.
For instance, ask them to describe the surprises they had when they first started at the job, says Elena.
Elena suggests a few other questions you can ask:
"What is it about your work that you're most proud of?"
"What is it about your work that people would be surprised to know about?"
"What makes you stay? What makes you come back every day?"
And her personal favorite: "What makes your heart sing?"
"It really gets fascinating from a layperson's point of view to say, 'Wow, I didn't realize that this much effort, et cetera, goes into creating this one piece of cereal,'" says Elena.
Video attracts the real-life stars
Video really is another tool in your recruitment marketing playbook. Learning how to use video in the hiring process – including in the careers page, the video interview, and even outright employer brand promotion – can really show off the job and the work environment in action in ways that static words on a screen or paper can never do.
And it's about keeping up with the times, adds Elena.
"In today's day and age, the way that we communicate our culture, our brand, the way that we get people interested in our role and the right people interested in our company is through video."