How to communicate company culture changes: Recruitment marketing tips
Your business has recently been through major company culture changes. You've moved part – or even all – of your operations fully remotely and introduced more flexible work arrangements. Now, you're ready to source your next stars who will work virtually from day one. Exciting times, right?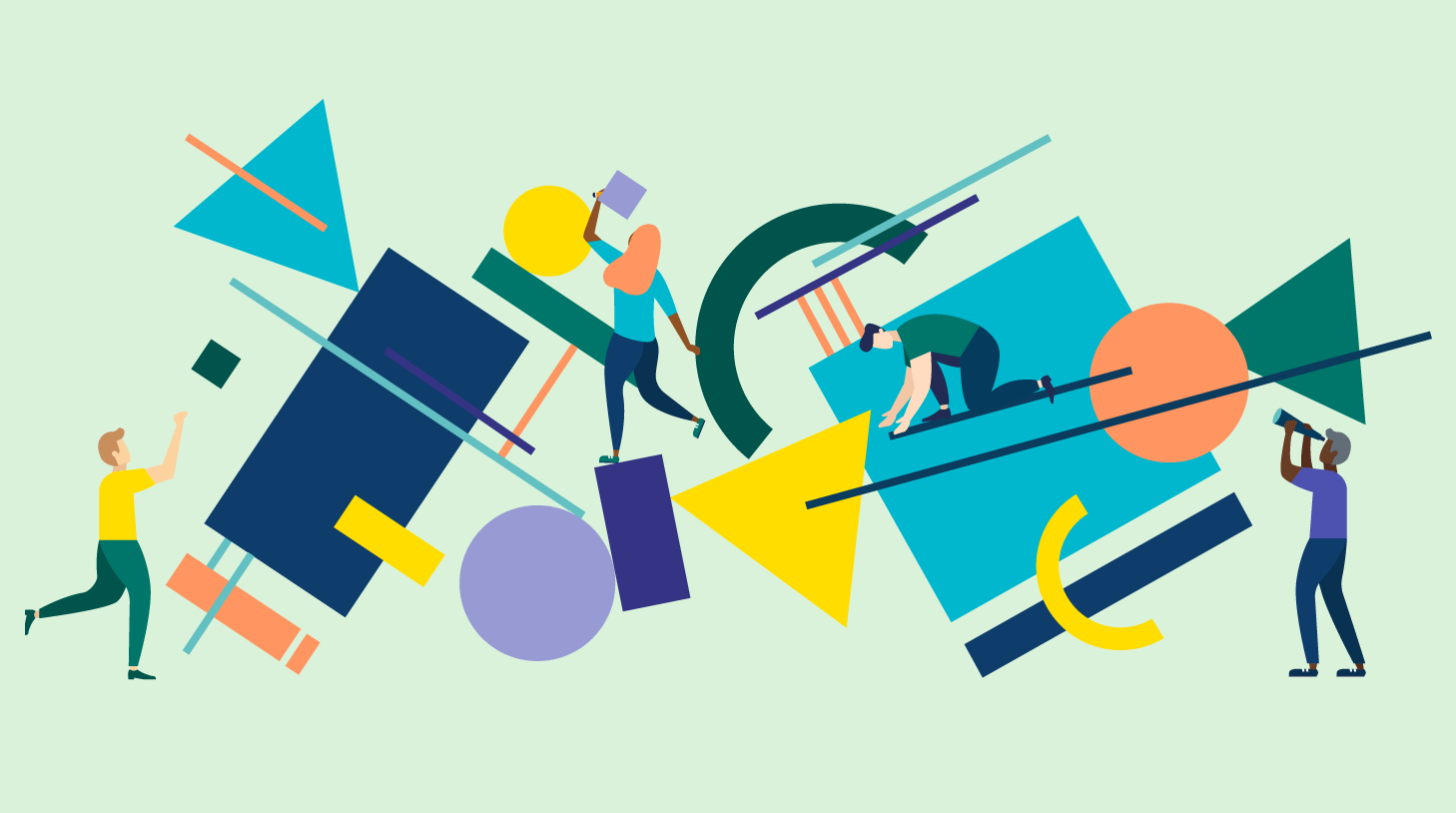 But right after the first interview runs, you realize that the majority of interviewees are confused about your new workplace setup. You receive questions such as:
Is remote permanent or temporary for this role?
Are you planning to reopen the office?
How do teammates socialize working from distributed areas?
And this is not an uncommon scenario these days. Since the COVID-19 pandemic began, loads of businesses have experienced a culture shift. Transition to remote operations, forced layoffs, new health regulations and company policies – all these events have caused changes in company culture in a flash.
As a result, uncertainty levels rose both for candidates and in many cases employees, too. This frustration can be costly on both sides – increased time to hire, less suitable talent, and reduced candidate engagement are among the big risks you may stumble over.
So what can you do to avoid scaring off stellar candidates and bring great talent to your company's threshold? First step: update your recruitment marketing efforts – how you promote yourself as an employer to attract future candidates. This way, you'll secure top talent that fits your new work culture.
Top recruitment marketing tips for company culture changes
It may be difficult to get a head start on this; there's a lot to take into account when revising your recruitment marketing strategy, especially when the rest of your hiring tasks, such as screening and onboarding are still going strong, and the surrounding environment seems to be in eternal flux. Below, we've gathered some recruitment marketing ideas to make things easier for you.
1. Revisit your employer brand
What makes you stand out from other companies in the same industry? How has this changed post-pandemic? How do you think the changes in your business will impact your reputation as an employer?
Once you've answered these questions, take steps to ensure your employer branding reflects any changes to your culture. Revisiting your candidate-facing content is your first step to success.
Here are some areas you could focus on:
Mission and vision: If your company has recently changed the way you work, how has that impacted your mission and vision? Do you need to emphasize aspects of your mission more? Have your goals shifted? Candidates should be aware of what your business goals are and how you'll try to reach them through your new operations and processes.
Company policies: Whether that's updating your employee handbook in-depth or adding a remote work policy to your existing library, make sure you have company policies that reflect the current work environment so that everyone is on the same page.
Benefits: What types of benefits will fit employee needs in the new work environment? Maybe some of your existing perks aren't useful anymore and you'll need to revisit them. For example, instead of free lunches, you could offer restaurant coupons or gift cards to employees who work remotely.
How will you communicate all these changes in company culture through your vision and mission with candidates and employees? Start with your storytelling around your brand. Share new values openly and honestly. How? Through your content, of course.
Related: In this article, you'll find different ways recruiters interacted with candidates during the pandemic based on their company's hiring status.
2. Update your job ads
Will job requirements for your open roles be the same going forward? Going back to the remote work example, it's useful to include previous experience or familiarity with telecommuting in the job specification. Plus, adaptability and problem-solving are ideal skills for remote workers that you want to call attention to.
You could also share other valuable information in the job descriptions to put emphasis on specific matters, as Accenture Greece, a management and technology consulting company, did during the COVID-19 crisis:
"The safety and well-being of our candidates and employees remain our priority. Please note tha the recruitment process for opportunities in Accenture Greece will be conducted only via online formatting during the current period" – From Accenture Greece
With this note, not only did they inform candidates about what to expect regarding the interview format but also made clear that employee wellbeing is a top business priority for them.
3. Increase social media presence
Use your social media platforms to showcase your company culture to potential candidates in a more vivid way. If you've recently switched to a virtual workplace, encourage your employees to share bits from their remote workstations and post images from team virtual meetings and activities. You could run internal contests to make it more engaging and fun. For instance, you could arrange small prizes to reward employees with highly engaging posts.
Remember to be creative and transparent. There is no need to oversell, just proudly show who you are. You could also show other initiatives that exhibit your culture and values as Salesforce, a CRM software service, did via Twitter:
⏰ Now is the time to act – to reimagine the business of business and to ensure that global economic recovery creates a new normal that betters the planet for all.@SuzanneDiBianca shares lessons learned from COVID-19 on fighting the climate crisis: https://t.co/7B3Nw7vQrY pic.twitter.com/ll5O3vsj9z

— Salesforce (@salesforce) August 26, 2020
4. Invest in your careers page
In the talent attraction war, your careers page is your strongest weapon. A neat and clearly structured career site will help you convert ideal candidates into new teammates.
Apart from including your values, open roles and benefits in text, post interactive content to help people understand what your workplace looks like in a more engaging way. Use video testimonials, images or quotes from employees describing a typical working day. Showcase initiatives that reflect your culture and company priorities as Tech will save us, a learning technology start-up, does in their career site:

Plus, if you've recently rearranged your benefits scheme, don't forget to update your careers page with the new perks and clarify what value they can bring to employees' professional development and wellbeing.
5. Inform your candidates during screening
When interviewing candidates the majority of them want to know what type of company they're joining first-hand. First tip for interviewers: Share everything you're proud of – company initiatives, team activities, positive brand stories, but never promise something you can't offer. When your new hires realize that you described everyday work-life glossier than it really is, turnover will be around the corner – and this will be a real deal-breaker for your company's productivity and hiring budget.
Also, if you've recently moved to remote this also means that you may need to hire people with different or additional skills than you did before. You may need to evaluate roles differently and consider new interview questions like:
What do you think will be your biggest challenge working as a remote employee?
How comfortable will you be working with a distributed team?
Do you like to work autonomously with limited supervision?
How easily do you adapt to ambiguity in the workplace?
Listen to their answers carefully; if you spot a red flag – for example, a candidate has never worked remotely before and they seem hesitant about it – be as clear as possible to them and set the right expectations.
6. Monitor Glassdoor reviews
Typically, candidates visit Glassdoor to check employee reviews for a possible future employer. In this platform, employees can anonymously share their full experience working for your business, what your culture is all about and be raw about it. Plus, candidates can freely post how satisfied they were during the screening process and their impressions from interviews. And to put it briefly, Glassdoor could become every company's biggest enemy or foe.
If you've recently been through company culture changes that have affected both candidates and employees, monitor the latest Glassdoor reviews and analyze both positive and negative comments. Based on those data points, you can decide what your next moves should be to boost your employer branding and recruitment marketing (e.g. pick a different assessment tool for future candidates).
This isn't limited to Glassdoor. You will also want to monitor other employer review sites, such as Indeed and Comparably.
A final wise thought
All the above practices seem tangible and easy to apply, but how often should employers and HR leaders run a "culture test" to see where they stand? In a recent webinar, Codility's CEO Natalia Panowicz shared her insightful take on the matter:
Company culture changes happen organically and at a faster pace than we think. They do not always take place after big events but rather occur dynamically. That's why we should pay attention to how it evolves over time. If you inspect it methodically and adjust your recruitment marketing in an appropriate way, you'll communicate it more effectively with talented professionals and make your employer brand accountable to them.
So now you're one step closer to finding the right talent for your business. Good for you!