Choosing the best HR document management software: A guide
For some, human resources can feel synonymous with dreaded paperwork. Files, contracts, reviews, and records that need to be securely and spotlessly maintained. Easier said than done when most companies require remote access and quick search functions. HR document management software may be your saving grace.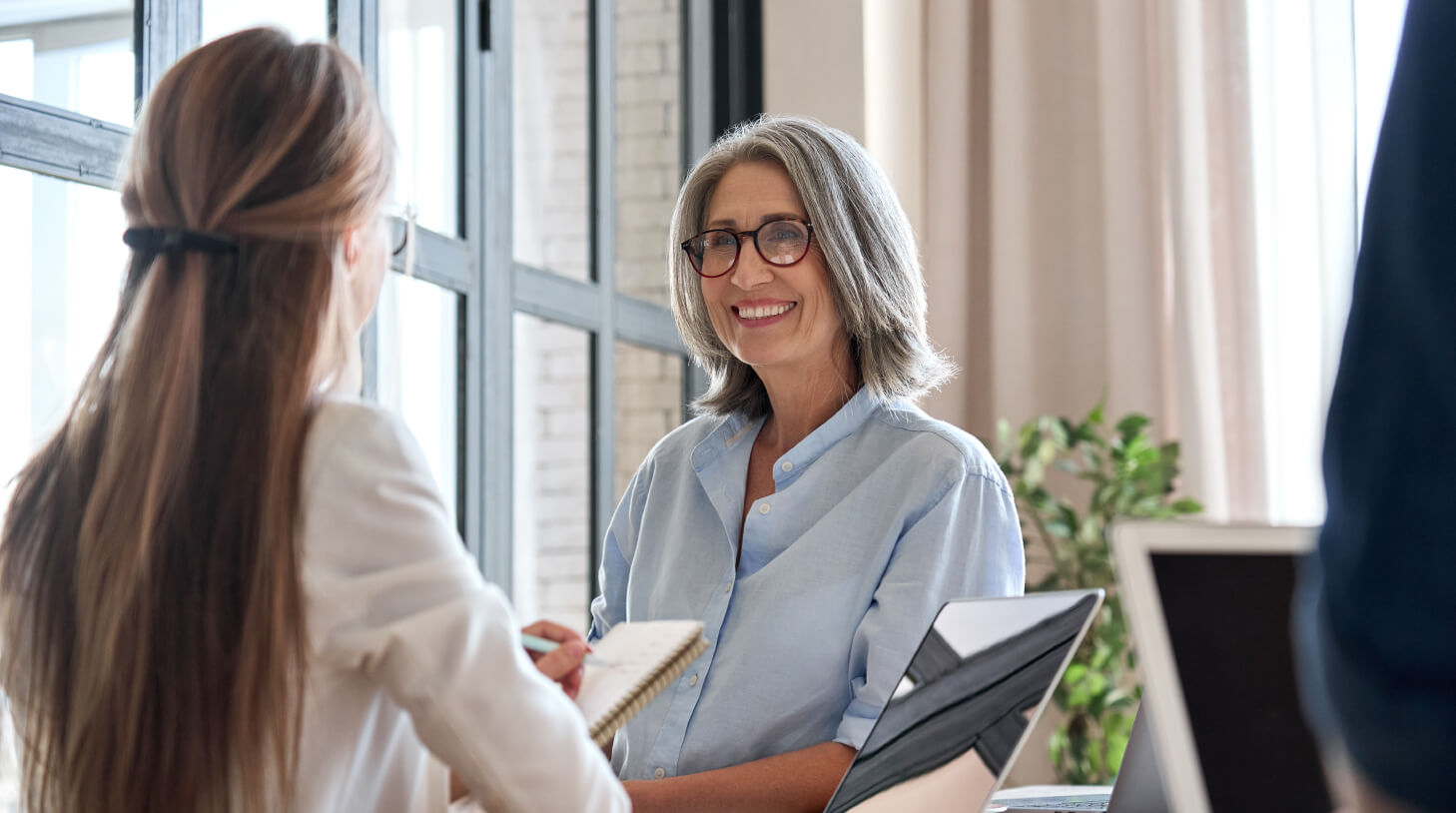 When HR became automated, one of the first processes to become digitized was document management. A central repository of all the information you'll need with just a couple of taps of your fingers is the new norm when it comes to managing 'paperwork'.
Besides storage, document management involves various other functions. But which software provider can provide all the features you need at a price you can afford? Check out our comparison of the top document management software providers to find the one that suits you best.
What is a document management system?
A document management system (DMS) is a digital system that's tasked with the storage, sharing, tracking, and management of files and documents. Specifically in HR, these documents relate to employee information, company policies, and workflows. With the easy accessibility that a DMS provides to authorized personnel, filing cabinets have become obsolete in the HR department.
Why do you need document management software?
Here are some of the benefits of document management software:
It's safe. No more misplaced documents or files that have fallen victim to coffee spills. Online documents are securely stored behind firewalls, password protection, and data encryption. Plus, you can decide who's allowed to access the information, adding yet another layer of protection.
It's efficient. A place for everything and everything in its place. Documents are organized and categorized according to your preferences, making them easy to find and update. The time saved with this function is all the reason you need to install this software.
It grows. The scalability of a DMS means that, as your company expands, so does the system. As a result of this, your workflows and processes won't change, so no need for new software or training.
It's accessible. Forget shuffling contracts from one inbox to the next for signatures. The authorized stakeholders receive communication regarding updates instantly and can access documents at will.
It's paperless. Green initiatives are an integral part of any organization so it's worth grabbing any opportunity to help the planet. Plus you'll prevent a whole lot of paper cuts.
What documents can you store?
From onboarding to offboarding, any employee information needs to be safely stored and eventually archived. A DMS will do that for you and more. Here are a few examples of documents you can store:
Recruitment collateral (marketing videos, social proof, career pages, etc.)
Hiring and onboarding documentation
Employee contracts
Company policies and regulations
PTO requests, medical and disability records
Payroll documents
Benefits administration documents
Performance reviews and records
Accident and safety reports
Learning management paperwork
Basic and advanced features
Workable's own document management functionalities are included in its HR software solution – which is already bolstered by a best-in-class recruitment software. This makes it a must-have for many small businesses that may not have the resources to procure a dedicated document management software in addition to other elements of its HR tech stack.
What are the must-haves in document management software?
At its core, document management software should be able to provide the following:
1. Metadata
This allows users to know when a document was uploaded or updated and by whom, providing an automatic paper trail for record-keeping purposes. For some systems, metadata includes extracted text, helping with keyword searches.
2. Integration
If you're in another app, you should be able to get a document from the DMS, change it, and save the new version back in the DMS without actually leaving the app you're in.
3. Capture
The DMS should be able to process scanned images of documents. Some may even have optical character recognition software that will convert the images into machine-readable text.
4. Storage
Along with storage, this includes managing the documents, i.e., their location, length of storage, transfer, and destruction.
5. Workflow
The path a document takes through an organization may be created by rules an administrator inputs, ensuring an automatic flow from one department to the next.
6. Collaboration
No more trying to reconcile changes made by various team members. Now, more than one user can work on a single document at the same time. All markups will be recorded and go into the document history.
7. User-friendly interface
You don't need your staff sitting in hours of training to learn a new system. The interface should be simple to navigate with a dashboard that's quick and easy to scan.
What are the nice-to-haves in document management software?
Now for the features that it would be great to have:
1. Compliance capabilities
The DMS follows the relevant legislation and regulations to ensure you and your documents are compliant.
2. eSignatures
Electronic signature capabilities are a blessing when it comes to HR. While you can easily use external software for this, all the better if your DMS can provide it.
3. Customized templates
So easy to get through the admin if you just have to fill in the blank spaces. There could be templates for a range of HR functions and regulations.
4. Reporting capabilities
It will analyze your workflows, allowing you to identify molehills before they become mountains and inefficiencies that need streamlining.
5. Automated reminders
Maybe a contract is up or an employee is eligible for certain benefits – it's near impossible to keep track of it all, no matter the size of your business. These reminders do the checking for you and ensure you remain compliant.
6. Scalability and flexibility
Scalability in document management software is essential for ensuring an organization's evolving needs are met over time. As businesses grow and workflows become more intricate, the volume and complexity of managed documents increase.
A scalable solution can accommodate this growth, preventing potential system overloads or costly migrations to larger platforms.
Moreover, it provides flexibility in adopting new features and integrations, supporting continual operational enhancements.
A comparison of the top document management softwares
We've done our research and narrowed it down to the best document storage software providers out there. They are:
Before we get into the specific areas, let's look at the highlights of each:
What we like
While the majority of DMSs share most basic functions, some stand-out features set the top ones apart. Let's take a look at some of the best features each of these document management systems has to offer.
Zoho WorkDrive
Easy file sharing
Flexible
Great permissions feature
Real-time collaboration
GoCo
Great user interface
Good support
Integrates well with payroll system
Modern design
PandaDoc
Easily customizable
Reliable and intuitive
Helpful eSigning capabilities
Unlimited documents
eFileCabinet
Great drag-and-drop functionality
Easy to replicate folder structures
Good customer service
Scanning is a breeze
What we don't like
It can't all be good. There has to be a downside to these document management systems. However, being at the top in the list means there are thankfully few negative characteristics.
Zoho WorkDrive
Limited integrations
Tends to be slow
Mobile app needs improvement
GoCo
Certain functions (e.g. creating a workflow) can be complicated and confusing
Can be slow at times
Sometimes difficult to track the status of changes
System can be rigid
PandaDoc
Mobile app can be slow
Latest version has removed the ability to duplicate documents
Difficulty in saving or retrieving electronic signature
Becomes costly with simple add-on features
eFileCabinet
Cannot make bulk changes to files or folders
Could be more cloud-friendly
Not intuitive
Difficult to delete items that have been added
Choosing a DMS: price, usability and support
Now that we have a quick understanding of each at a surface level, let's see how they measure up against each other in three fundamental categories worth considering: price, user friendliness, and support.
1. Price
Let's be honest, this is the most important part – how much do you have to spend on a document management system? The options range from monthly or annual subscriptions per user to fees per feature.
Zoho WorkDrive
Starter – $2/user/month
Team – $4/user/month
Business – $8/user/month
GoCo
Plans start at $5/user/month
Add on features according to need
PandaDoc
Essentials – $19/user/month
Business – $49/user/month
Enterprise – Request a quote
eFileCabinet
2. User-friendliness
Too many software providers take their users' technical capabilities for granted. The more complex the interface, the more training required which means your employees are spending more time away from work than necessary. See what customers have to say about the top DM softwares.
Zoho WorkDrive
Offers a modern interface with access controls and a built-in office suite.
"WorkDrive is a very cost-effective cloud storage option that is incredibly user-friendly." – Pramod P
"Although it is user-friendly, it sometimes takes too long to navigate and switch between folders." – Hüseyin A
GoCo
Designed with flexibility and ease of use in mind.
PandaDoc
Offers user-friendly software that streamlines your business processes.
eFileCabinet
Provides a simple, user-friendly interface that eliminates the learning curve.
3. Customer support
One of the true tests for software providers is post-sales customer support. It needs to go beyond "Have you tried switching it off and on again?".
This is especially so when learning a new application and you need guidance to navigate unfamiliar territory. And who better to ask if a DMS passes the test than past customers?
Zoho WorkDrive
"When I need new features, the support team responds very quickly and discusses whether it is a one-time or repetitive job so the focus of the tool stays in place." – Hiroshi M
"I needed some assistance, and received no feedback from customer service." – Lisa P
GoCo
"Although the support staff are AMAZING, it takes at least 24 hours for them to get back to me." – Jared B
"I can't pull out a report and I have asked tech support and still didn't get a response from them after 2 weeks." – Nick A
PandaDoc
"No phone support. There is not a number to call and that sometimes makes things difficult. You guys have a chat that is quite quick to response so things aren't that bad but it would be great if the people attending the chat could give you a call when further technical support is required." – Juan D
"We have had some instances of down time but the tech support has been very supportive and will get back to you in a timely manner." – Keisha P
eFileCabinet
"Things don't always work in a consistent way and although the support team is very kind and makes every effort to help, they do not always understand why things aren't working either." – verified user in chemicals
"While I love how helpful the customer support is, I didn't like how often I needed to contact them with regards to EfileCabinet freezing or some small other annoyance." – verified user in accounting
On-site vs. cloud-based DMS
Even the 'location' of your DMS can be factored into your priorities. There are two such 'locations' for your DMS – you can either have it on site or you can run it in the cloud. Let's look at what each means for you.
On-site DMS
Your data is stored in servers on your company premises.
You'll need resources and an IT team to maintain the system.
Generally best suited to big companies.
It's a costly undertaking.
You're not reliant on an internet connection to access information.
Don't forget to back up your data — not doing so means you'll lose it all if there's a glitch.
Cloud-based DMS
It's handled by a service provider, using an external data center.
There's usually a subscription fee due but that's about as expensive as it gets as you don't need hardware or a team to manage it.
It's a great solution for users that require remote access or for companies that are growing rapidly.
However, you will be dependent on an external service provider and a reliable internet connection.
Making a purchase decision on a DMS
You've researched an endless number of document management software providers but you still don't know which one to pick.
Here are a few guidelines to help you make your decision:
1. Figure out what you need
How big is your company? Do you have comprehensive needs or will a basic package do? Are you currently using a DMS and will the new provider be able to transfer the files for you? Start off as simple as possible and add on features as you need them.
2. Assess your processes
By taking a good, hard look at your workflows, you'll identify the problems that need to be addressed. The document management software you choose will have to provide solutions for these issues.
3. Consider your security and compliance requirements
Ideally, you'd like a DMS that has layers of protection and possesses international security qualifications. Likewise with compliance. You need a DMS that adheres to the relevant rules and regulations and picks up on discrepancies before they become problematic.
4. How much are you willing to spend?
We'd all love to have top-of-the-range stuff but sometimes, it's just not feasible. If you choose a document management system that promotes scalability, you should be able to add on the nice-to-have features as your business grows. For now, though, you may have to stick to the basics.
Define what features you need most
By pinpointing essential functionalities—such as version control, security protocols, and integration capabilities—organizations can sidestep superfluous features, ensuring cost-effectiveness. Furthermore, a defined feature set aids in gauging the software's scalability, ensuring it can adapt to evolving business requirements.
In essence, precisely defining features guarantees a tailored, efficient, and future-proof document management solution.
Short-term change to long-term gain
Investing in a document management system is no small matter. It takes time, money, and company-wide cooperation. Your system may be down for days, if not weeks during the conversion to digital, and your staff will miss work to attend training.
However, that being said, installing a DMS in your organization will do wonders for your HR department. Your HR professionals will now have the time to focus on developing your employees to their full potential and driving initiatives to move your company forward.
Frequently asked questions
What is a document management system and why do I need it?

A document management system (DMS) is a digital paperwork system that stores, shares, tracks, and manages files and documents related to human resources. There are numerous benefits to having a DMS, including data security, efficiency, scalability, accessibility and reduction in paperwork.
What are the basic features of document management software that I should look for?

When considering a document management software, you should look at how it manages your metadata, integrates within your existing tech stack, captures employee information, stores sensitive documents, optimizes workflows, supports team collaboration and eases use.
What are the nice-to-have features of document management software that I should consider?

Some nice-to-have features to look for when considering a document management software for your business include compliance capabilities, eSignature options, customized HR templates, reporting functionalities, and automated reminders.
What should I consider when making a purchase decision on a document management software?

When making a purchase decision on a DMS, consider your company size and needs, your existing processes, your security and compliance needs, and your estimated budget. Also, consider what features you'll need right now and in the future.