How to hire more women in tech sales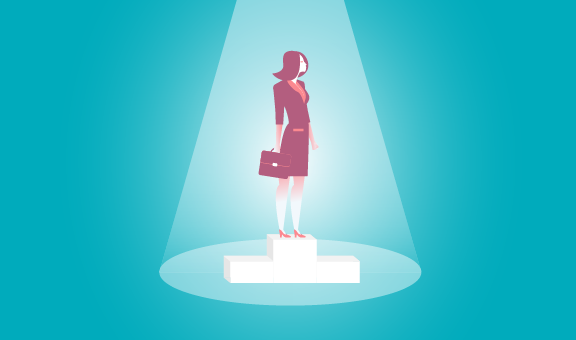 Throughout my career, I've observed that the highest performing teams have a common denominator: diversity. And, gender diversity is an undeniable variable in successful teams. At Workable, we take this to heart, especially as we build our sales team. I'm proud to say these teams are equal parts male and female (and shall continue to be so.)
This is no easy feat, particularly, in tech sales, notorious for its lack of women.
And it didn't happen by accident.
We committed to hiring more women in tech sales, because we wanted our workforce to be gender diverse.
To us, hiring women was a deliberate goal, not just a "nice to have."
Why it's important to hire more women in tech
It's kind of simple: you'll build a better product. I don't think it's ever helpful to your culture, or to your output, to have a homogeneous workforce.
Especially in tech. When you're building a product, you want it to appeal to as many people as possible. But if you only have one subset of a population selling a product, you risk limiting its usability and marketability.
Often times, unconsciously or otherwise, hiring managers discriminate against female sales candidates. They perceive them as limited by familial responsibilities. Or less likely to travel for a prospect at the drop of a hat. Maybe even that women are neither technical nor aggressive enough. But that's simply not true. Women bring unique strengths to this predominantly male industry, because they are talented at:
Networking
Multi-tasking
Building consensus
And forming long-term-business relationships
How we hired more women in tech sales
Hiring more women in tech begins and ends with a company's leadership team.
The single most important way we hired more women was by having leadership — both male and female — that supported our goal to hire more women.
Our VP of Global Sales, Rachel Bates and our CFO, Lacey Brandt are committed to sourcing, recruiting and nurturing female talent.
Still, it wasn't easy.
Recruiting women for tech sales is difficult because:
The recruiting funnel is full of men.
Talent Acquisition professionals, short on time, don't prioritize sourcing or hiring women.
Hiring managers place too much emphasis on the requirements in their job description.
There is no buy-in from leadership to recruit more female talent.
Here's what we did to overcome these issues:
We deliberately sourced and interviewed women: I met with my hiring manager regularly to talk about strategy. We made hiring women in sales a real objective.
We were willing to accept a slightly longer time-to-hire metric to recruit more women: We had to scale our account executive and sales development representatives teams quickly, yet we managed to keep them 50-50 male and female.
We decided to home-grow female talent: We hired women who didn't have the exact skill set, but, rather, transferrable skills a role required and chose to invest in them through on-the-job learning and coaching sessions.
We put women in charge of our revenue goals: The leadership buy-in was a given. But, Workable remains the only place I have ever worked where two women influence the company's revenue goals.
How we plan to cultivate female talent
It is often said that, in order to get ahead, women have to mimic the bad qualities of their male counterparts.
I'm delighted to say that this is not true anymore. Women genuinely want to support other women in their professional ascent. And, it's something Workable wants to help with.
In our mission to attract and retain the best and brightest female talent, we partnered with an up-and-coming organization known as She Geeks Out (SGO.) SGO creates a space for women in STEM environments to network, learn and socialize via monthly meetups and events.
We hosted one of those events right here at our Boston office. Our very own Rachel Bates, VP of Global Sales, was the guest speaker on a podcast about women in sales. SGO recorded the podcast, available here: