Top 10 hiring resources to help you hire in 2022
Unless you've been living somewhere at the bottom of the ocean, you know we're wrapping up an old year and unwrapping a new one. So, we're presenting to you our top 10 hiring resources of 2021 from the Better Hiring site, to prime you for the upcoming year.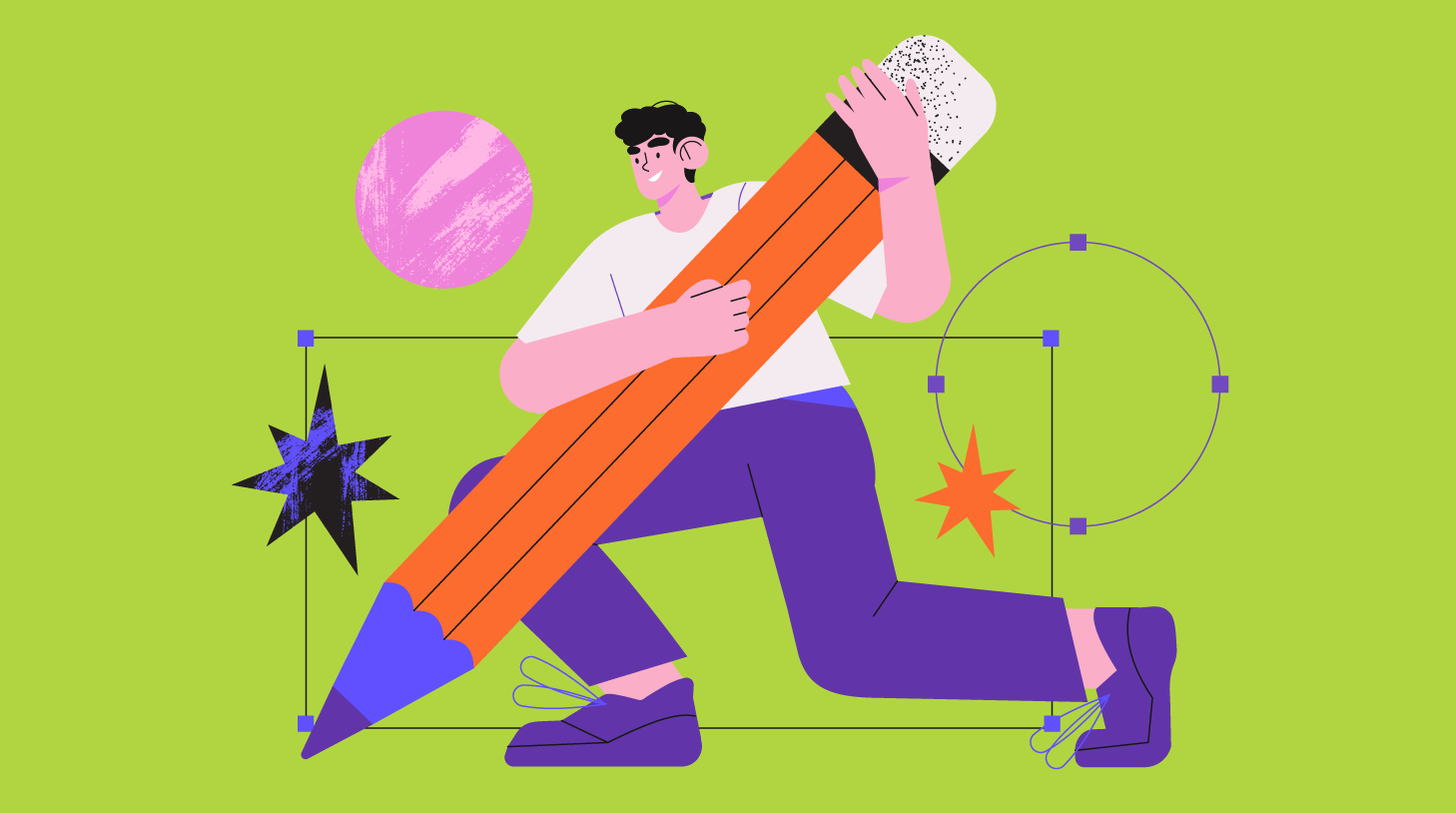 And our top hiring resources are, indisputably, the ones that have the most value to you as employers, recruiters, and HR professionals. Without further ado, let's get started – in no particular order:
1. Most helpful when building a case for a hiring solution
This one's easy. You want to get the smoothest, baddest applicant tracking software in the land, but your boss is too embroiled in their own processes to take notice. You know what makes them sit up and take notice? If you present them the value of an ATS in their own language – which usually is in monetary terms.
So, our piece on how to calculate the ROI of an ATS comes in hugely helpful here. Pull out the old calculator, get a pen and paper, and start crunching those numbers!
Read now: How to calculate the ROI of an ATS
2. The most informative for driving DEI where it matters
Awareness of diversity, equity and inclusion shot into the stratosphere in mid-2020 and it's still top of mind for many employers worldwide. But we have two major messages when it comes to DEI: first, there's a difference between D, E, and I, and second, you don't "win" at diversity just because you've managed to achieve it throughout your company.
Rather, you need to attain diversity in leadership. There's a glaring imbalance in diversity numbers in leadership when compared with overall diversity, and that needs to be improved on if real progress is to be made. And if you're not getting buy-in from your leaders, you can convince them that it makes good business sense to do so. This infographic gives you everything on all of the above, and more.
Check out our infographic: Diversity in leadership: Why it matters and what you can do
3. The most audacious piece of content
We've been talking (and writing, and video-ing) about the future of work for a long time now. We've discussed remote work, flexible schedules, gender parity, salaries, global talent markets, candidate discontentment, talent shortages, and a lot more.
'
But one topic really tickled our fancy (and yours, too, if you're accustomed to a standard Monday-Friday work week) – the four-day work week. The Chief Growth Officer at Service Direct shared their first-hand account of how the company tried an alternating four-day work week as an experiment, and found it hugely successful.
Read now: Implementing an alternating four-day workweek: how & why
4. The most comprehensive (and timely) study
This one is a no-brainer to us. Out of all the blog posts, infographics, videos, etc. that we've produced throughout 2021, two 6,000-word survey reports published in September really stand out. They're the result of two in-depth surveys to better understand what matters to workers in a job – one for the United States and one for the United Kingdom.
If you're an employer looking to understand what candidates really want so you can attract more of them to your company, grab a cup of coffee (or beer – we won't tell anyone), and have a read.
Read the US report: The Great Discontent: 2021 Worker Survey (US)
Read the UK report: The Great Discontent: 2021 Worker Survey (UK)
5. The best for geeking out on hiring data
We know that hiring benchmarks are important to our audience, especially in these wacky times where nothing feels normal anymore. So we developed a new way to look at hiring trends because month-over-month and especially year-over-year data doesn't make sense anymore considering the volatility of the labor market.
The result of that new methodology is the Hiring Pulse, which was launched in September. It's a monthly series of data-packed insights so you can see where hiring is going, be it based on industry, function, location, or overall.
Read the latest: The Hiring Pulse
6. The most insightful and commandeering
A big contributor to our content in 2021 is the Evil HR Lady, Suzanne Lucas. A veteran in the HR space who now can speak from direct experience, her sharp to-the-point tone is popular with our audience.
One message we want to drive home is that in this rapidly evolving talent marketplace, the onus is on employers to adapt to this new environment if they want to attract candidates. Suzanne drove that point home with her piece on how the rules of talent engagement are changing.
Read now: The rules of talent engagement are changing: What's new now?
7. The most inspirational content of the year
The Evil HR Lady isn't the only contributor we saw in our content in 2021. In February, world-renowned talent management expert Josh Bersin joined us for what turned out to be the most-attended virtual event we've hosted all year.
The webinar, titled Step Into the Future with Josh Bersin, led off with one of our favorite descriptions of the tumultuous work world: "We're entering an effervescent time." It's a refreshingly optimistic delivery on all the things that HR can look forward to, and left many in our audience smiling during these tough times.
Check out the webinar:
Check out the podcast:
And if you don't have the the time, we've compiled the top 10 takeaways into a blog post for you.
Read more: Josh Bersin's recruiting and HR trends for the future
8. Most popular Tutorial
A list like this can't simply be left to our judgement of what we think is our best and most helpful hiring resource because, well, our judgement alone can't always be trusted (we're human, after all). We also need to look at the raw numbers too – for instance, the title of most-read tutorial of the year goes to (drum roll): the top HR interview questions!
It is what it says: the top 10 interview questions asked in the HR interview – which would mostly be at the screening stage of the hiring process. It's a very nuts-and-bolts piece which delivers – which is probably why it's number one in terms of popularity for the year.
Read now: HR interview questions: The top 10 questions asked in the HR interview
9. Most popular Stories & Insights
Our Better Hiring site also includes thought leadership and insights in the hiring world. Which means it would make sense to share the top hiring resource from our Stories & Insights section as well. Again, it's something that's very top of mind for recruiters in our audience: the most common recruiting challenges and what you can do to overcome them.
What's great about this piece is how cut-and-dried it is. It lays out very neatly the top challenges that recruiters are dealing with (especially right now), and shares actionable solutions which can be valuable for an overworked, tired audience that's just looking to get the job done so they can sleep at night.
Read now: The most common recruiting challenges and how to overcome them
10. Most popular video(s)
We noted above that the Josh Bersin webinar was the most impactful in terms of attendance – but what was the most popular video hiring resource of the year? Well, we're going to cheat and share two, because they're so different in terms of tone and purpose and both deserve their moment in the spotlight.
First, our customer case study featuring Cytora, an insurance startup in London, and their story of how they accelerated hiring from 20 to 60 employees in just 2.5 years:
And second, an expert-led video tutorial on how to build up your DEI initiative, from someone who does it as a full-time job:
Both videos saw immense reach throughout 2021 and continue to be popular today.
What's your top hiring resource of 2021?
A list like this would be remiss if we didn't ask our audience directly: what do you think is the top hiring resource we've created all year? We want to know. Send us an email to [email protected] with "Hiring resources" in the subject heading, and tell us why you liked it so much and what else you'd like to see from us going into 2022.
And without further ado, wishing you the best for 2022!