Tips for first-time hiring managers
Here's a scenario: You've just been promoted to a managerial position and, in preparation for aggressive growth in 2020, you've been told you need to build out your team. The problem? For all your amazing skills and performance, you've never actually hired anyone before.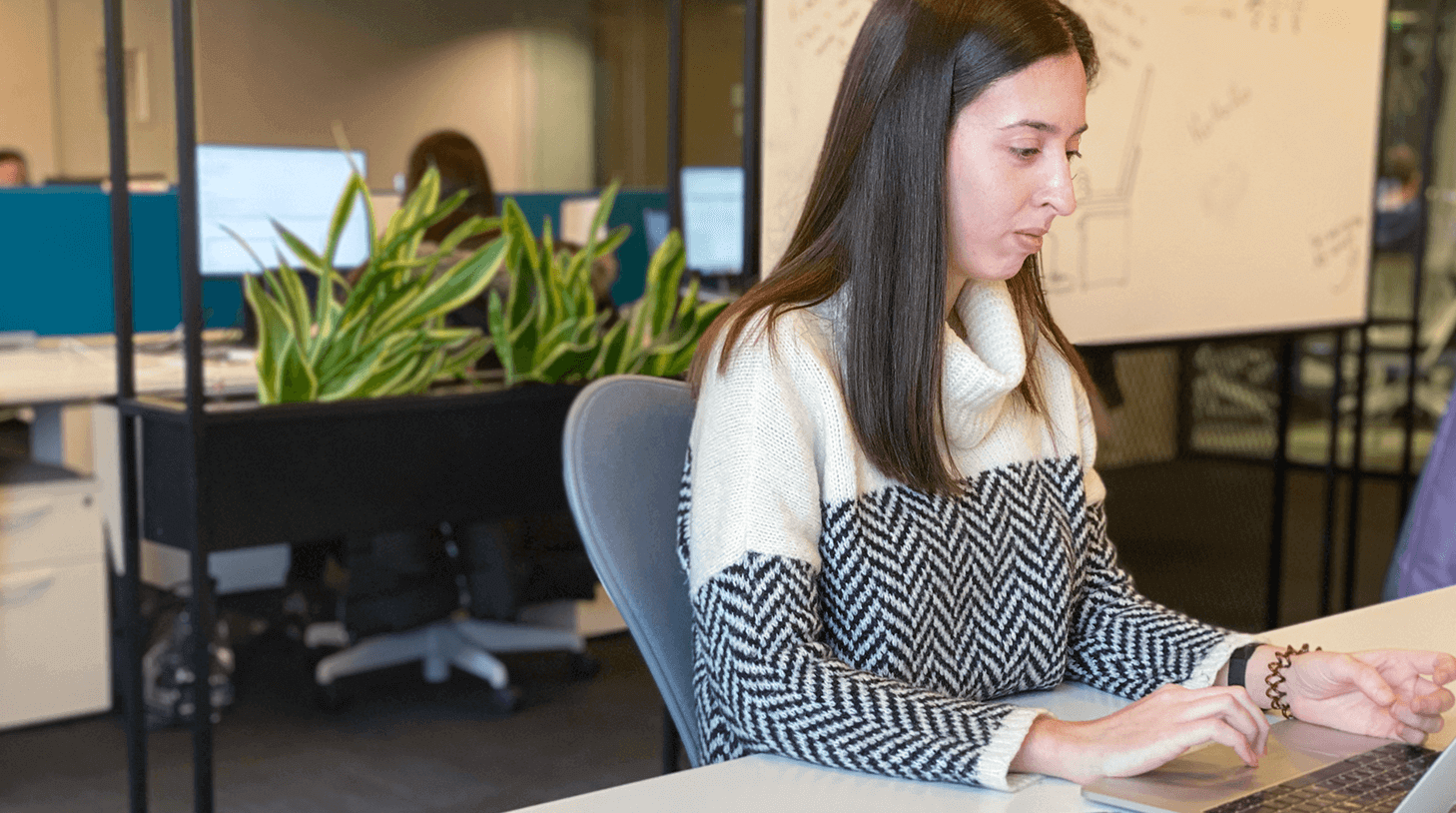 That's where I found myself this past March. I was assigned with a task that would be simple for many but challenging for me: to hire three people for my team. This was the first time I'd be a supervisor, so I was excited for this opportunity and was looking forward to working with them. But first, I had to interview candidates to find the best among them. And that was new to me.
I still remember going into the first interview with the first candidate. Being a first-time hiring manager, I was probably more stressed than them and ended up doing most of the talking, trying to sell the role rather than getting to know the candidate. I left the interview even more stressed, since I hadn't made up my mind whether this candidate would be a good fit or not.
A few interviews later and a few more "maybes" later, I realized that I needed to step up my interviewing game if I wanted to hire the best candidates for the role – and quickly, too.
Here's what helped me run a successful hiring process – plus some things I wish I knew beforehand as a first-time hiring manager:
1. Ask for help early in the process
The more information you get before interviews begin, the smoother the process will go. If other people involved in the process are more experienced in interviewing, they might take some things for granted. So, don't be afraid to ask questions no matter how basic they seem.
Understand the scope of the role. First, talk to your boss. Understand what you want to achieve by hiring this person and this will give you a clearer idea of what you're looking for in candidates.
Understand the structure of the hiring process. Then, talk to your recruiter about how long the process will (ideally) take, what steps will be involved, and what your role will be throughout the process. You can also ask for tips on how to write your job description, how to screen resumes faster and how to communicate with candidates.
At Workable, we've created a hiring guide with useful tips and guidelines that our hiring managers can access at any time. Here's a sample recruitment policy you can use to create your own guide.
2. Don't wait till the interview to evaluate candidates
An in-person interview is your chance to learn more about a candidate, talk about their skills and ambitions, and determine if they're a good culture fit for your team. But interviews take up a lot of resources, and as a hiring manager, recruiting is not a full-time job for you. You must interview candidates on top of your day-to-day tasks, so you need to ensure you only meet with the most promising ones.
Identify your dealbreakers. Those could be expected salary, lack of knowledge of a required skill or tool and availability. Find out whether candidates meet those minimum requirements before you invite them to an interview at your office by including disqualification questions in the application form or during a quick call.
Evaluate candidates on job-related skills. You can add steps between the resume screening and the onsite interview. For example, schedule a video interview or send candidates an assessment. This way, you'll be able to watch for candidates who may look good on paper but lack the necessary skills.
3. Make the most out of your interviews
At first, I was further stressed out because after an interview I still couldn't determine whether this person was a good fit for the role or not. And I realized that this ambiguity was because I wasn't asking the right questions. When preparing your interview questions, make sure that each question gives you insights about the candidate that you don't already have.
Interview questions should get you closer to the hiring decision. If the question doesn't add any value, don't ask it. Make it your goal that at the end of the interview you have to have a clear 'yes' or 'no'. A clear 'yes' means that you would hire this person, not that you will hire this person.
Avoid the most common interview questions. Everyone will claim that they're self-motivated, independent, analytical and methodical, that they work too hard and are perfectionists. I had more success when I started asking open-ended questions that required original thinking from the candidate. For example, I went from:

"What are your pros and cons?" to "What skills do you want to develop?"
"What did you do during your previous role?" to "What did you like or dislike about your previous role?"
As an inexperienced interviewer, these questions felt quite uncomfortable to ask. But I got responses that were way more honest and opened opportunities for further discussion on pros and cons in practice, rather than what they thought their pros and cons were.
4. Get organized
It's important to be prepared even before the hiring process begins (e.g. have your questions ready so that you ask all candidates the same things). You need to be organized ahead of time to ensure a low-stress, seamless hiring process because you will undoubtedly devote large chunks of your busy days to interviewing candidates.
Schedule interviews so they don't interrupt your flow of the day. For example, if you have a team meeting every Monday morning to plan your week, it's best to avoid booking interviews around that time so that you don't get scattered. You can use a self-scheduling feature to eliminate a lot of the back-and-forth communication between you, the recruiter and the candidate, but make sure your available slots are convenient for you.
Leave feedback right after interviews. I don't love taking notes during the meeting unless it's something very specific. What has worked for me is to block time after each interview to debrief and write my evaluation, when my impressions are still fresh. When you have multiple interviews in one day, it's easy to get confused about which candidate said what. That's why documenting your feedback right after the interview is essential to prevent a mix-up.
5. Be prepared to answer candidates' questions, too
During interviews, it's not only you, the hiring manager, who has questions. Candidates are also interested in learning more about the job and the company, other than what they can already find online.
Think about the bigger picture. Questions about salary, starting date, responsibilities and working hours are probably the easiest ones. But a good candidate will likely have more questions. For example, they might want to learn about:

the culture of the company
the strategy and goals of your department
how they will be evaluated
what skills they will develop
what you like about the company
Not having concise answers will make you come across as unprepared and, worse, it may look like you're trying to hide something.
Sync with the entire hiring team. You're probably not the only one interviewing candidates for the role. At the beginning of the hiring process, candidates will probably interview with a recruiter and later, they might meet with a more senior executive. Ensure that you're consistent with the information you give to candidates. For example, if your recruiter tells candidates that there's flexibility in the starting date but you tell them that they need to start ASAP, candidates will get the impression that there's a lack of communication between the two of you.
While I was lucky enough to hire competent people the first time around, I felt more confident in making the right choices the next time I had to interview and hire candidates. And this time, my nerves stayed calm throughout the process.
You can use a cheat sheet like this during your part in the recruitment process, whether you're a first-time hiring manager yourself or you want to share with a colleague in that situation. You, of course, want to play a role in your company's growth strategy for the upcoming year, and every little bit can help.
Frequently asked questions
How should I prepare for a recruitment manager interview?
A few of the best questions to prepare include: what does a typical day in this role look like? How would I approach working on different projects and initiatives with your company? Is it a new position or an established one that needs more staff involvement or guidance? These questions can help you stand out and prepare you for a new management position.
How do I sell myself as a manager?
It's not just about looking at the part but also tailoring your elevator pitch and preparing meaningful anecdotes showing what makes you unique and why you are the best person for the management position.
What questions should a recruitment manager ask?
You should ask about expectations for success during the first six months in order to measure whether or when it might happen with this new opportunity. The most difficult part of any job may be figuring out how much time commitment is required from each employee, so make sure you establish expectations early in your management career.