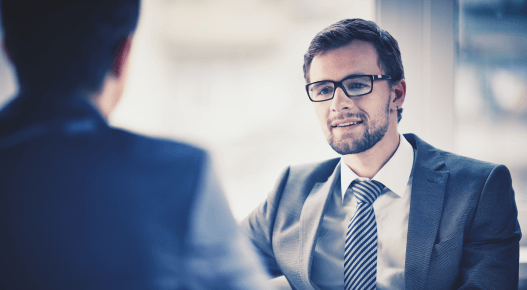 What image does the word 'pitch' conjure for you? Likely, a one shot opportunity—like the curveball that wins the baseball game, or a persuasive product presentation on Shark Tank.
Employers and recruiters should adopt a similar, one shot attitude when engaging with job applicants. Great candidates have a wealth of career opportunities to consider. Your competition is boosting their chances by putting their best recruiting pitch forward.
For a startup hiring their first employees, a recruiting pitch is a seriously considered asset. The future of your startup depends on how well you can convey what you can offer that other, more established companies can't.
Related: Best job posting sites to use when hiring for startups
A bigger business should also refine their employer pitch from time to time. Hiring can fragment as companies grow, with each team leader citing different reasons for why people should work at their company. Mature companies may also be recycling a recruiting pitch that, after many years of use, is stale and out of touch with the candidates they want to hire. This results in an inconsistent, less compelling and less credible employer brand experience that puts people off.
The best recruiting pitches are personalized, concise, compelling and transparent. Here are the elements of a good recruiting pitch and some pointers for getting started.
What is a recruiting pitch?
In my last job search, I committed to viewing companies through the lens of an investor or similar stakeholder. So, in my own final interview at Workable, I asked to hear the Workable pitch. Hearing why the product was unique, who the perceived customers were and how the company planned to reach those customers was a major part of what sealed the deal for me. These quick points from your business plan can be a powerful draw for the candidates you want to hire. Other information can also strengthen your pitch:
Your milestones and goals.
What will your company look like in five years? In ten years? Quantitative goals like revenue, profitability and number of employees are all worth mentioning. Candidates will also be inspired by how your product fits into people's lives and how your company contributes to the surrounding community.
Your career development opportunities.
How does your company support employees' career planning? Can employees access further training, mentorships or other kinds of professional development?
Your team and company culture.
As they say, good luck is meeting opportunities with preparation. You may not touch on all these pitch points with your candidates, but at least you won't be caught unprepared.
How do you pitch your role to a candidate?
You're not selling a job, you're selling a career. Assess a candidate's suitability for an open role by chatting with the hiring manager to see if candidates have compatible skill sets, use the same tools or are working on relevant projects. This step tends to be more critical for technical roles. When Perri Gorman, CEO and founder of Archively, was approached by a recruiter pitching technical talent, she was disappointed that they didn't try to learn more about her company's needs:
"[The recruiter] should have asked about our technology and what our team's current strengths are to get an understanding of where we are and where we are going. It would be great for him to understand where our product is going and how our needs will evolve."
If you're aggressively hiring for specific teams, it can be useful to put together tailored pitches for each of them. What excites sales account managers (the thrill of the chase, building relationships with great customers and closing deals) will be different from what excites software engineers (writing, experimenting and innovating with code).
Other things to consider: Is your candidate actively looking for a job? Or are they a currently employed, 'passive candidate'? A passive candidate requires a more careful and tailored approach.
Tutorial: How to source passive candidates
How to deliver a recruiting pitch
Think of your first conversations with candidates and where or how they're likely to happen. Word-of-mouth referrals are still the best way to build a talent pipeline. If someone in your network knows a great candidate, it's best to ask for a warm introduction. This also means that familiarizing all employees with your recruiting elevator pitch can go a long way. Even one sentence can make an impression in a brief encounter. For example, Lost My Name says they have huge ambitions to be "the number 1 children's entertainment business."
Pro tip: Crowdsource your elevator pitch with your employees. More brains are better than one for identifying the most effective messaging. The US Navy crowdsourced their recruiting slogan, coming up with a phrase that referred to a soldier's duty to stand watch: "We've Got The Watch."
Finally, a point about tone. Whether your first conversation happens in person, over the phone or in an email, your recruiting pitch shouldn't be full of impenetrable jargon or anything that makes you sound like a detached robot.
Treat everyone like the Very Important Person they are, and make your delivery as warm, respectful and personal as you can. To woo a promising candidate, congratulate them on a recent achievement, or tell them exactly what you liked about their portfolio of work. Specific praise starts conversations on a warm note, informs candidates that you've done your homework and opens doors faster than a cookie cutter line like "your background and experience seem like a good fit."