How to source top software development candidates during and after COVID-19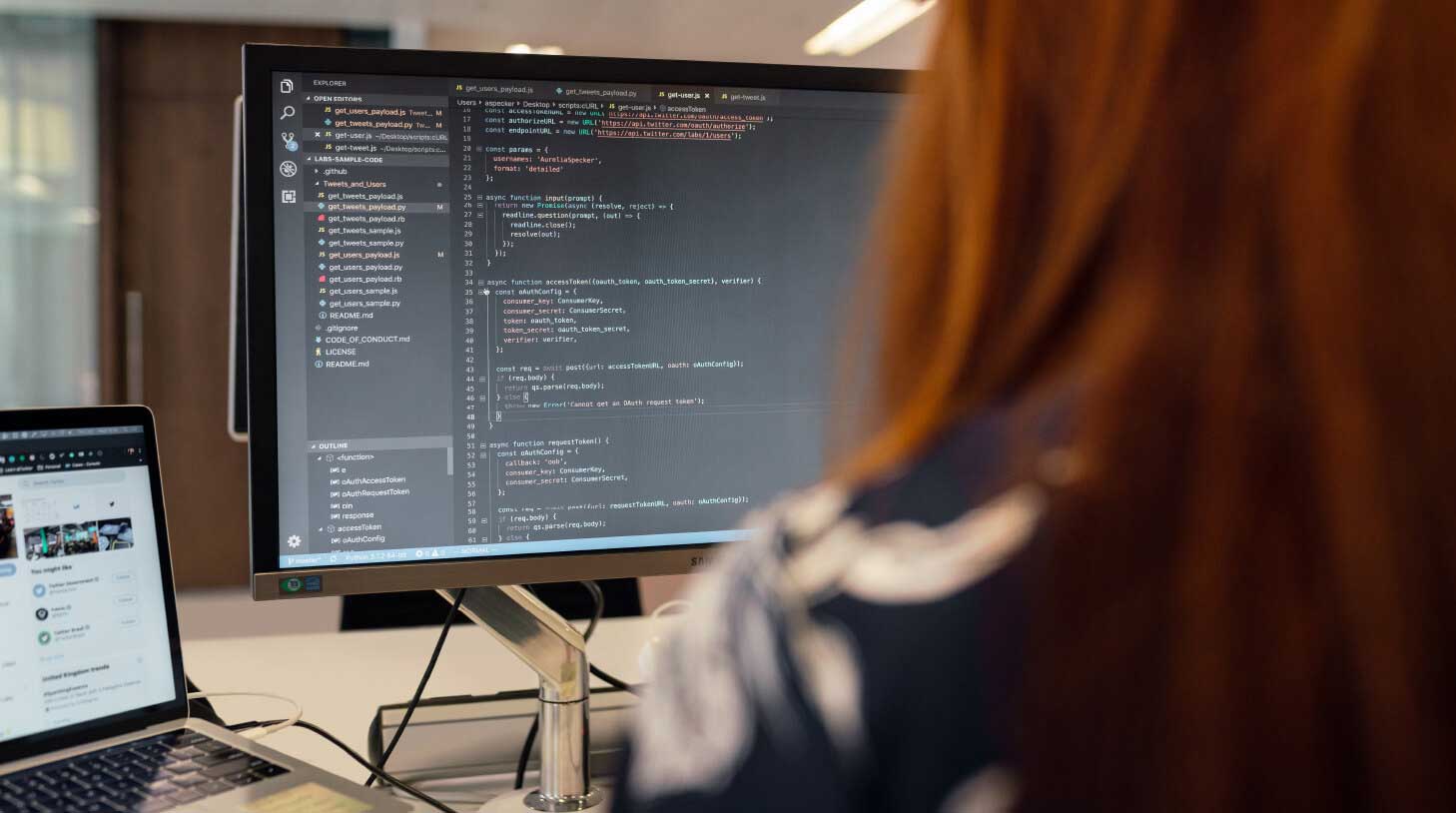 With 38 million job claims in the US in the past nine weeks, it would seem as though the COVID-19 pandemic has erased all the job growth from the end of the Great Recession until now. However, while the sheer number and scale of the economic toll is catastrophic, the situation is a bit more nuanced than that. In reality, while the labor market is certainly shrinking, jobs and opportunities are also shifting. There are many companies still hiring, particularly technology companies seeking engineering talent, and recruiters at such companies are adapting their strategies for sourcing and hiring.
Technical recruiting teams that can reinvent their employer brands, interview processes, and work from home cultures for developers while social distancing will find better and more available talent than they have in many years.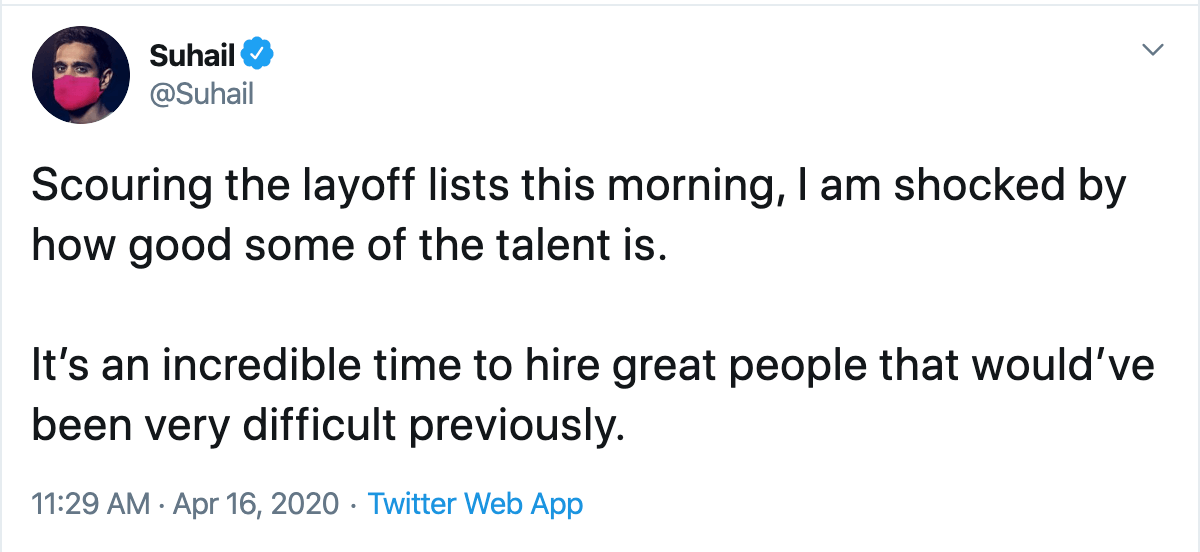 Hiring data from the code screening platform, Coderbyte, illustrates the dramatic drop in the number of technical interviews since February. But whatever the slope, a bounce in hiring is sure to return as jobs shift to different industries. It's too early to say, but we may already be beginning to see it.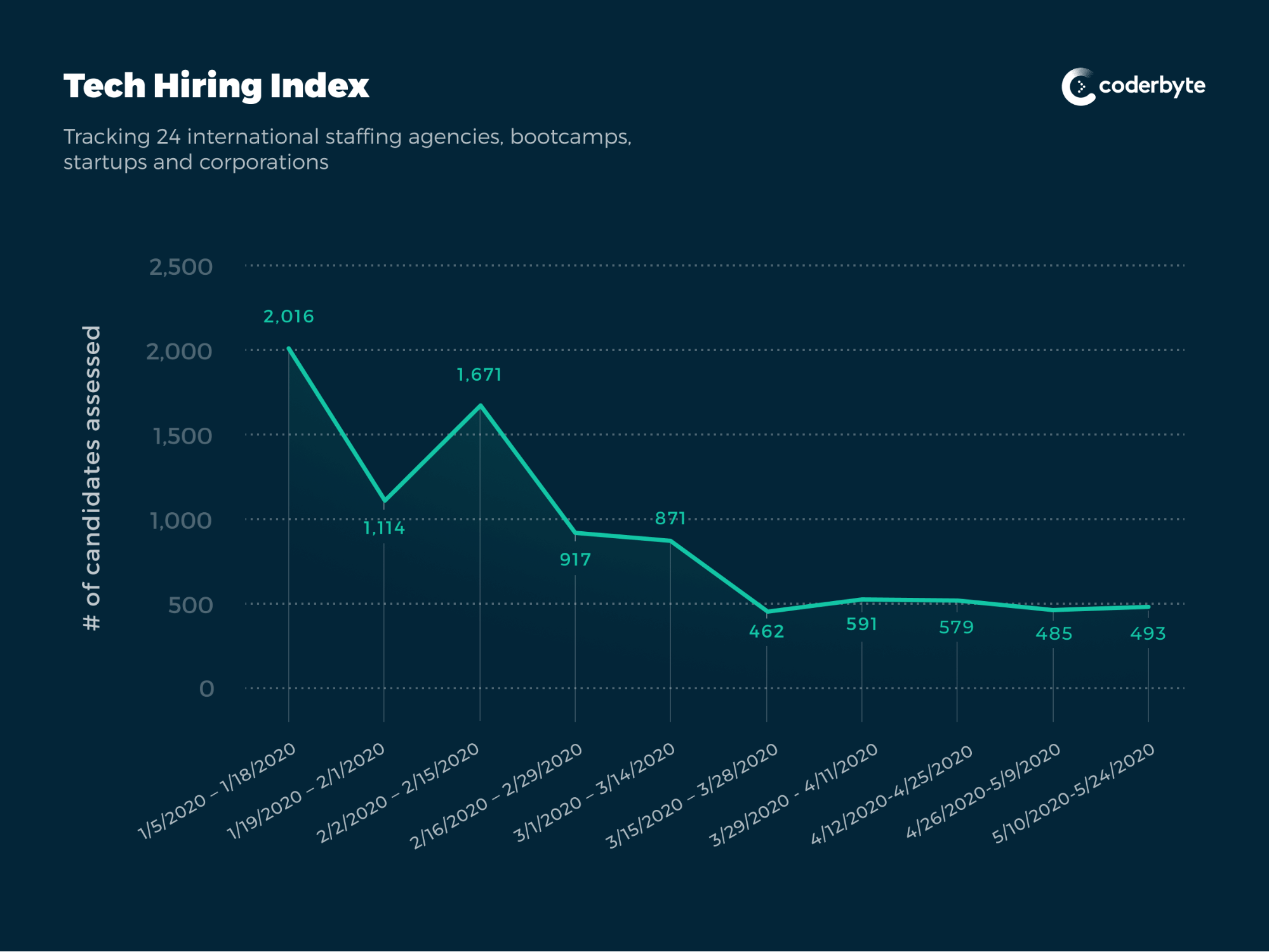 In the meantime, tech recruiters should familiarize themselves with all the available sourcing resources and strategies for finding top talent during this downturn. Doing so will enable their companies to emerge from this pandemic stronger than ever before.
Need some tips on tech recruitment? Check out Workable's related content:
Showcase your WFH engineering culture
Before even beginning to interview candidates, get started on the right foot by highlighting what makes your company a great place to work during these challenging times. Candidates who have been recently laid off may be particularly sensitive to the culture at a company working remotely for the first time. Here's how to go above and beyond, and stand out in the process.
Of course, part of having a great WFH culture also means optimizing for candidates who already have experience or will excel at working remotely. NerdWallet offers a number of insights into the types of people and teams that will thrive, and how to structure your interview to assess such capabilities. SmartBug Media looks for resilience and the source of "social energy" in candidates to assess their remote-working capabilities. Coderbyte's survey of 150+ software developers show that most are generally comfortable with entirely remote interviewing, onboarding, and working for a new company.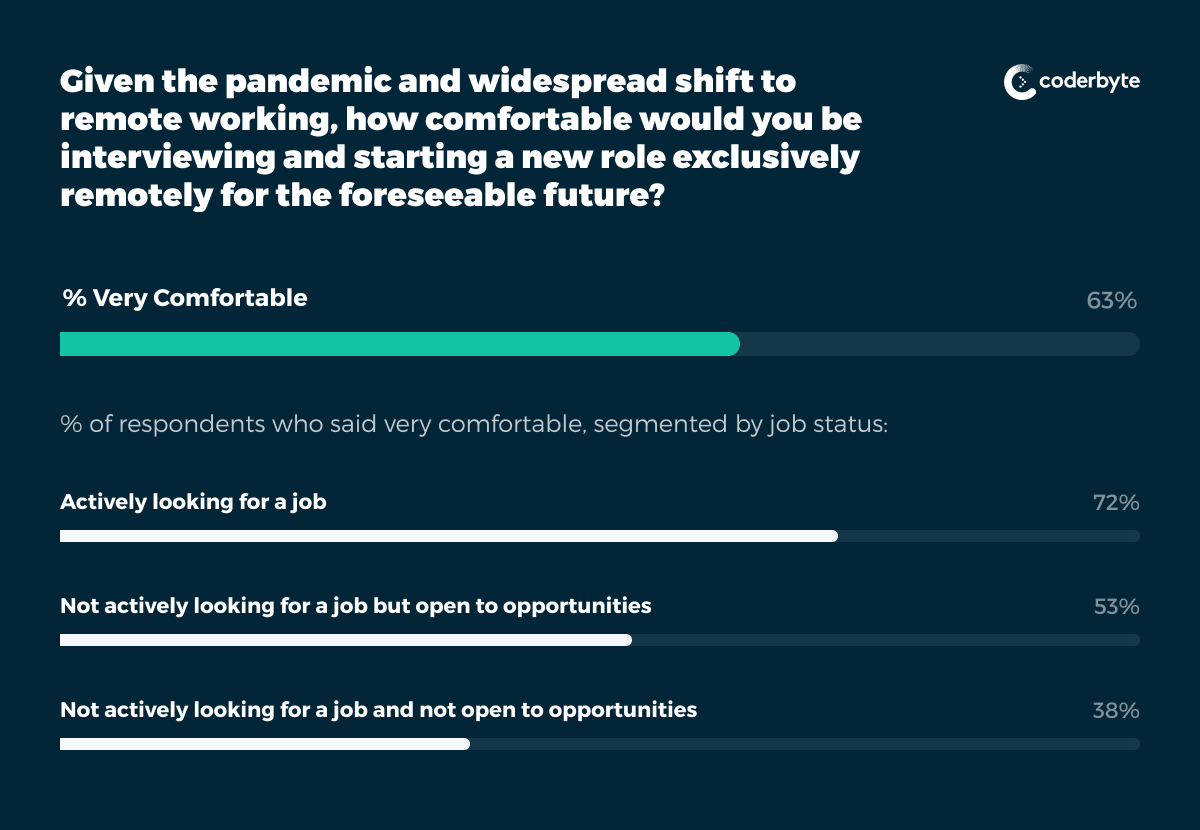 Nevertheless, some developers will struggle with the distractions of coding from home, but will benefit from learning pro tips and best practices.
Monitor tech layoffs and be present on critical job boards
Rapid shifts in the labor market are creating tailwinds for savvy technical recruiters that have their fingers on the pulse of the tech community. There are a number of bespoke job boards and opportunities to connect with top talent.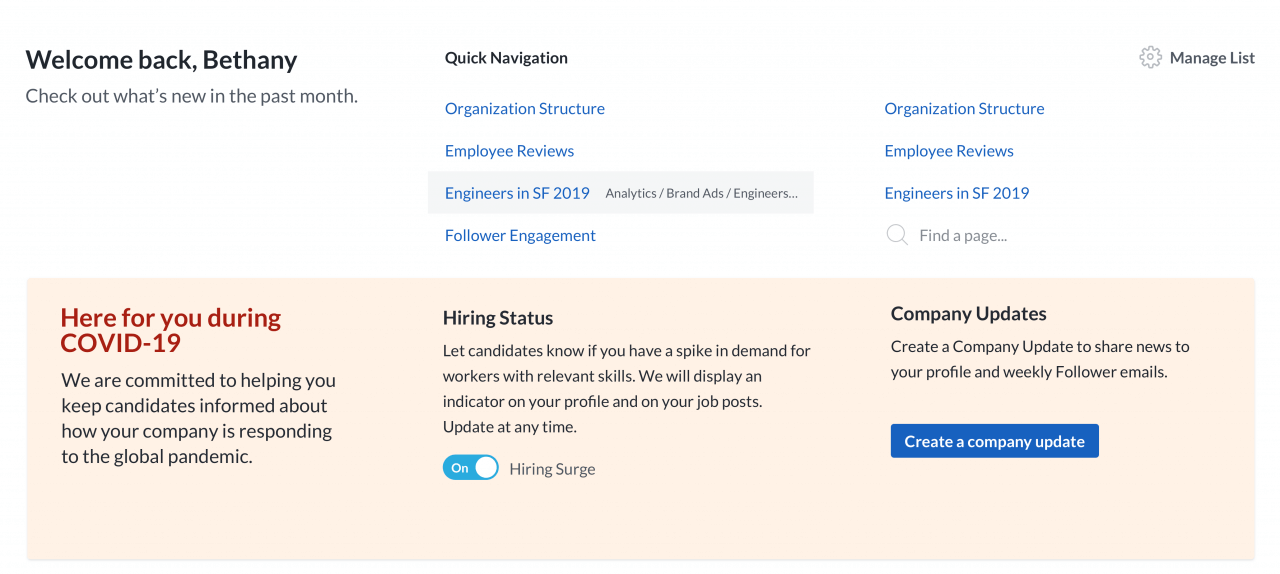 Take advantage of tools built for COVID-19
Once you've repositioned your employer brand and added your job posting to high-traffic job boards, you'll inevitably begin to see an influx of candidates. Combine those efforts with sourcing and interview tools that are offering limited-time discounts.
Workable just released a new capability for remote video interviews that transforms the candidate experience during social distancing. It allows recruiters and candidates to bypass the hassle of scheduling and carrying out initial phone screenings by simply having candidates record their responses to set questions via video, at their own convenience.
After the phone screen, you can make scheduling candidate interviews easier via Workable's recruitment solution, where you can conduct live interviews with your provider of choice, including Google Hangouts, Zoom, and Skype.
For the interview process, there are a number of companies offering discounted or free technical assessment services, including Harver, Coderbyte, and Devskiller.
These are trying times but you are fortunate to still be hiring! Some of the best technical talent in the world is suddenly available if you know where to look and how to attract them. I'll continue sharing the latest proprietary employment and hiring data for software development on Medium.
Daniel Borowski is CEO and Founder at Coderbyte, a platform for developers and coders to build and refine their coding and interviewing skills.