Full-time's up in the UK – but not much else is changing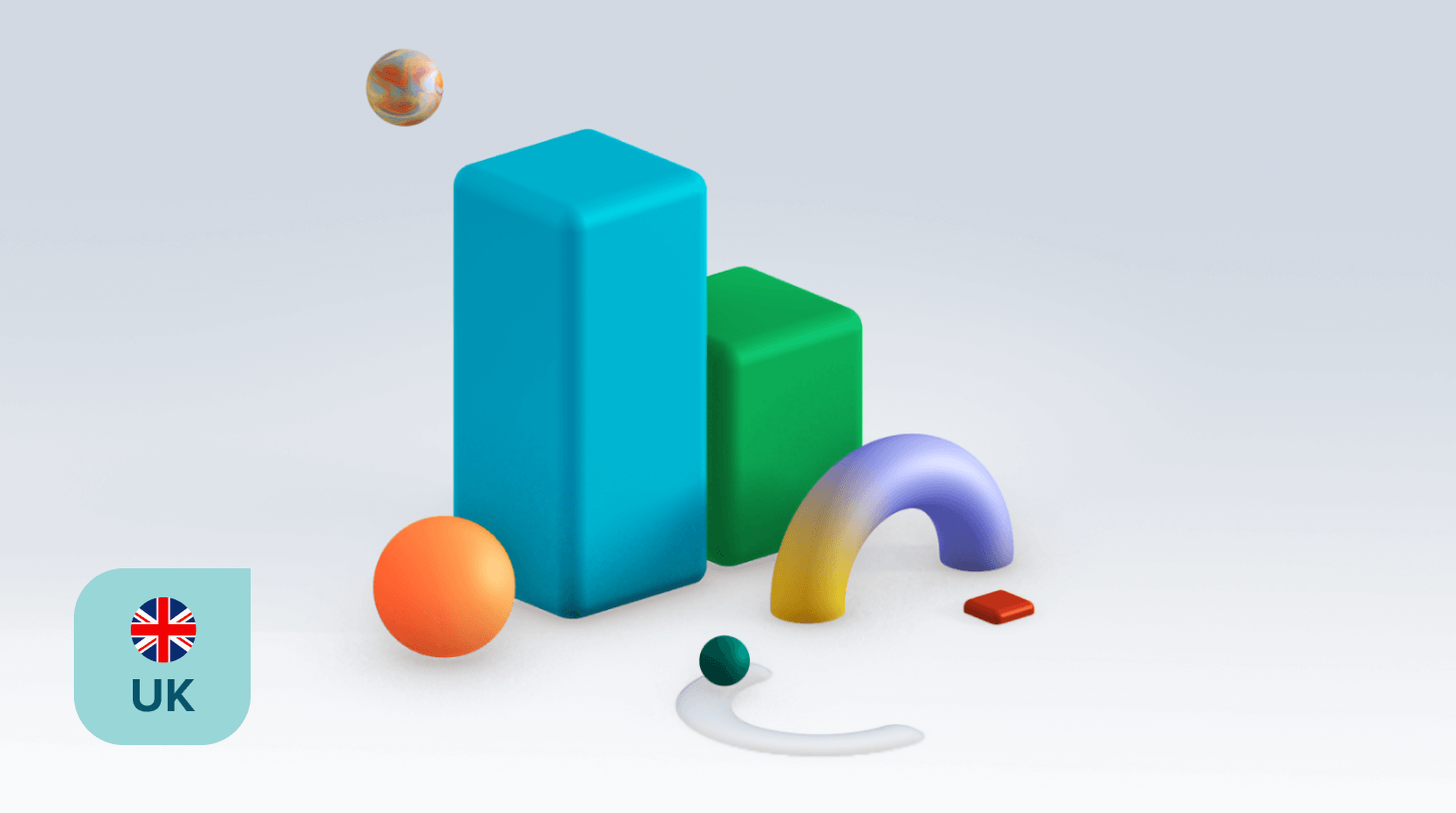 What's happening in the ever-changing UK job market right now? We have data for you on what employment looks like here, what other dynamics are at play, and why those who aren't working are not working.
Top 3 takeaways
Seven out of 10 are now working full time, compared with 60.1% two years earlier
The percentage of those working part-time or for themselves is down
Those not working are due to health or government benefits
In 2023, nearly seven out of every 10 respondents (68.8%) report working full time, a significant growth from the 60.1% recorded in 2021. This shouldn't come as a surprise – the data in 2021 was fresh off the impact of the COVID-19 pandemic which saw considerable job loss across numerous sectors. And of course, Brexit made for further complications in the system.
The percentages of those in part-time and self-employed work are also down in 2023.
This ultimately means we're seeing relative stabilization of the UK job market after those two horsemen set foot on British soil – more full-time workers means greater security, after all.
Big differences between UK and US
The percentage of those who aren't working hasn't changed at all – it's 10.4% in both 2021 and 2023 – this is interesting because in the same survey in the United States, that percentage is half of what it was two years earlier (9.9% now, down from 20.8%).
Meanwhile, those actively looking for new work also didn't change much, from 29.5% in 2021 to 29.1% now – again, markedly different from US-based respondents (22.6% now vs. 33.4% two years earlier).
What did change in the UK job market over the two-year time period is the reason why those not working aren't actively working: it's more due to health and government benefits now. A full third (33.3%) cited "health priorities" as the reason they're not working, up from 26.9% two years earlier – and "government benefits" also grew in importance fro 15.4% to 22.2%.
What can you do?
Retain your employees by supporting their health
The increase in employed workers means employers should focus on enhancing retention strategies. And the emphasis on health as a reason to not work highlights the need for that kind of support in the workplace.
Allow your teams to be flexible
As personal reasons, i.e. health priorities, are leading factors for not working, employers need to consider flexible work policies that can accommodate personal needs. This might include offering remote work options, flexible hours, ease of commute, accessibility, or increased family and health support.
Market yourself as a great place to work
The higher rate of employment combined with the increased emphasis on government benefits points to the latter as being potentially by choice rather than by necessity. If you market yourself as a great place to work via more generous compensation, supportive environments, flexibility, etc., you may inspire those not working to reenter the workforce.
Frequently asked questions
Why are some people in the UK not working in 2023?

The primary reasons for not working have evolved over the two-year period. "Health priorities" surged to 33.3% in 2023, up from 26.9% in 2021. Additionally, the reliance on "government benefits" also increased from 15.4% to 22.2%.
How does the UK job market differ from the US in 2023?

While the percentage of those not working remained stable at 10.4% in the UK for both 2021 and 2023, the US saw this number halve over the same period. Additionally, the proportion of individuals actively seeking new opportunities in the UK remained relatively constant, in stark contrast to a significant decline in the US.
Hw can employers respond to job market shifts in the United Kingdom?

Employers can prioritize employee health and well-being, implement flexible work arrangements to cater to personal needs, and enhance their brand image as an attractive place to work. By doing so, employers can not only retain existing talent but also motivate those out of the workforce to consider reentering.