Chin up, recruiters and jobseekers: Expert tips for surviving crisis
Many staffing agencies, bootcamps, startups and corporations have slowed, if not completely frozen their hiring efforts.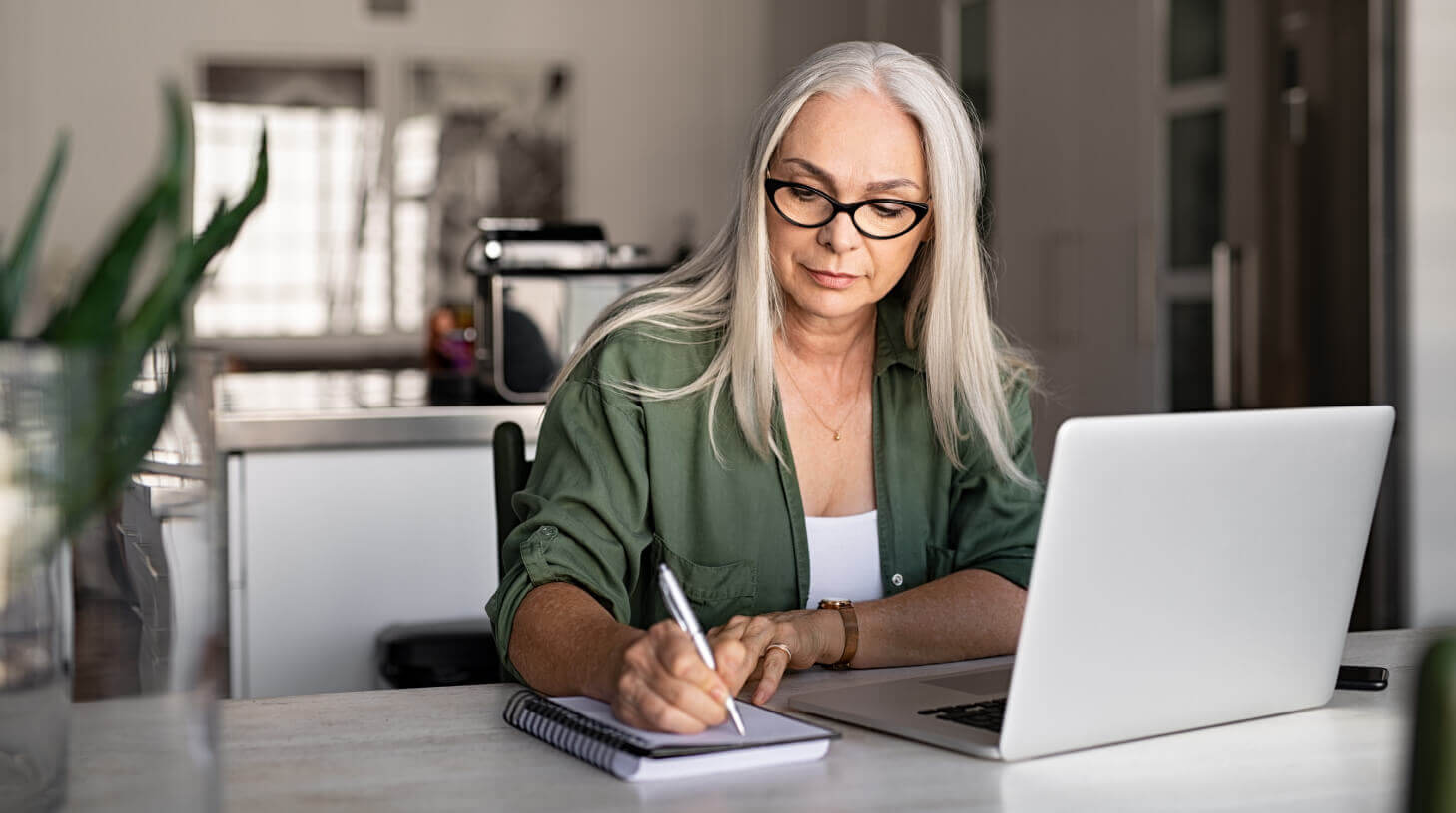 Hiring data from the technical assessment platform, Coderbyte, illustrates the dramatic drop in the number of technical interviews since February. But whatever the slope, hiring is sure to return as jobs shift to different industries.
During a hiring freeze, technical recruiters can proactively position themselves and their teams by adopting more efficient remote sourcing techniques, interview processes, and by embracing ways to build work-from-home cultures while social distancing. For recruiters that have been furloughed or laid off, now is the time to reinvent their own habits and skills for a new economy.
We talked to six uplifting recruiting leaders from CNN, Airtable and others to understand their perspectives and recommendations on how to keep moving forward during an economic downturn and surviving crisis.
Recruiting leaders
Increasing productivity and staying positive while WFH
"It's always those simple things that make a whole lot of difference in your day to day. I've had to accept that it is OK to take a break at any point in the day or week, to go walk your dog, do a yoga class in your living room, listen to your favorite podcast or meditate. Even on some of those meeting packed days, I've scheduled in time for myself to make sure there is a good balance."
– Aleks Derikonja, CNN
"I have been using the app, Focus Keeper, to make sure I give a good amount of time to work as well as when to shut off. Right now the lines are being blurred between personal and work time. That can lead to a high amount of stress. By using the app, I know when to shut off for the day and when to give myself time to take breaks."
– Jacob Chavarria, Formation
"The best investment I've made is a standing desk converter and an anti-fatigue pad. They are life-changing! My time investment was moving apartments and then decluttering the space so that my 'office' can coexist with my workspace without being intrusive. I have a setup that's easy to break down at the end of the day, so I just have an empty desk with a small box underneath (with my laptop, stand, keyboard/mouse, headphones, notebooks, etc). I know many of us don't have the luxury of extra space, so being able to clean up my space helps me disconnect from work life and pivot my mind into my personal life."
– Victoria Day, Airtable
"I'm sort of a news junkie, so I always check tech and recruitment news first thing in the morning. I also love having 1-on-1 personal interviews with real job seeking engineers. News is good to see what's going on from a bigger picture, while 1:1 personal interviews allows us to empathize with what developers are going through emotionally. This is super important because every engineer's journey is different, and after about 20-30 interviews, it's usual to start noticing common themes between the interviewees. This helps us provide new scalable solutions to help them quickly."
– Geno Miller, Shtudy
"For staying on top of engineering trends – one great way to do this is to sit in on engineering all hands meetings and different team meetings to understand what the team is doing. You will be able to learn about the different tools the team currently uses, what they may be evaluating, and the why behind it all."
– Bryan Menduke, Kensho Technologies
Advice for recruiters who have been laid off
"Please don't rush into anything if you have a choice. I know several of my colleagues took at least two weeks after it happened to them to clear their heads. Try to find gaps in your resumes and take one of the many free learning courses. I know Linkedin has some great courses to help. Even spend some free time researching recruiting tools that are out there. I feel we get stuck using the same tools and do not see what has changed out there. Really start working with your network and if you don't have a network this is a good time to start to build one. Connect with other recruiters that are in the same position to help each other."
– Jacob Chavarria, Formation
"Go above and beyond where you can – if you're looking for a new job, put more effort than you think you need to into preparing for interviews (for the jobs you really want)! One of the best pieces of feedback I received during my interview process was to make myself stand out for the jobs I want. For example, before an interview, research a role at the company, and come with an idea of how you engage candidates (bring a search string), how you'd sell the company and engage with the candidate from the first message until their offer is signed. Also, share the resources you have – I talk about resources I've created in past jobs, and even re-created them on the fly with a screen share. Answers sound similar when you're asking the same questions again and again, and people who go outside of the box are the ones who stand out."
– Victoria Day, Airtable
"The market is tough, but there are still firms and companies looking to hire recruitment consultants to help with hiring. Connect with anyone you can in the industry via LinkedIn or be on the lookout for virtual groups via Meetup networking!"
– Analisse Dunne, Nulab
Advice for job seekers
"Use your network, and engage with recruiters. There are so many talented applicants on the market right now, and many recruiters have told me they can't even get through their inbound applicant pool each day before it completely fills up again overnight. Personally, I don't know if I would have gotten an interview with Airtable if a recruiter hadn't passed my resume along to the top of the pile. If you're interested in a company, check out their LinkedIn and see who you know through 1st and 2nd degree connections (don't be afraid to ask for an intro to a second degree connection!). Also, once you identify these connections, you don't have to ask them to talk or have coffee – most times, when I've asked for a casual conversation about the company, I don't get a response. If I send a quick note saying I'd really appreciate it if they could refer me, I'm significantly more likely to get a response. I've found that Zoom fatigue is real, and while people are mostly happy to refer you, sometimes they don't always want to take time to talk about their work (especially outside of work hours). Basically, don't be afraid to start the conversation by asking for a referral."
– Victoria Day, Airtable
"There are many hiring lists for people who have been laid off or furloughed. Parachute List is a good one for all kinds of people and skill sets. I highly recommend EVERY engineer adds their resume to at least one of these, even if you haven't been laid off yet. Here at Shtudy, we've created a hiring table for tech talent of color to anonymously sign up so you can receive new career opportunities – it's a step-by-step guide on exactly what technical talent should do to survive after being laid off according to recruiters at Google, Facebook, and more. It's super valuable for every job seeker and recruiter who cares about their career. They'll have a significant advantage in your job search if you do."
– Geno Miller, Shtudy
"Don't just take any job, and brush up on skills you may have not focused on recently. When you are not working, it is easy to just jump to the first opportunity that presents itself. However, it is critical to evaluate the longer term fit of an opportunity because you don't want to get yourself into a situation where you take a job that is not a fit and then feel stuck there because of the outside circumstances. Additionally, I would suggest technical job seekers to focus on brushing up and also learning new skills that will make them attractive to an employer. This will pay dividends not only in the short term but over the course of their career."
– Bryan Menduke, Kensho Technologies
"Partner with a recruitment firm who focuses on your area of expertise, there are companies still hiring! Also, reach out to internal recruiters via LinkedIn at companies whose jobs you have applied to-a message will help you stand out amongst candidates. Also, don't be opposed to freelance; lots of companies are opening up contract and freelance roles because they can't commit to long-term at the moment but once the pandemic is over, that could change! Last but not least, don't fret – furlough is not forever and something will come along!"
– Analisse Dunne, Nulab
Predictions about the future of hiring
"I think the pandemic will change not only how we hire, but also how we work. Many companies have already announced that they will allow their staff to work remotely indefinitely, which I think is just the beginning of this workforce transformation in tech we're going to see. This will have a massive impact on culture, benefits, as well as recruiting strategies. However, I think it will be less challenging to find and hire top talent since we will not be tied to a specific location with lots of competition and high price points."
– Aleks Derikonja, CNN
"I think location won't be as much of an issue (although I don't think all of tech will become remote in the near-term), and I hope long-term this will bring greater diversity of thought and experience to workforces in general. I've always been a huge advocate of self-taught and non-traditional backgrounds when I recruit because I believe great talent can come from anywhere, so I think we'll see co-workers from all parts of the country, all sorts of backgrounds, etc. especially with the combined forces of online boot camps and remote-friendly companies! Idealistically, hopefully this will make us more empathetic people in general, and the tech industry will truly build products with everyone in mind."
– Victoria Day, Airtable
"I personally think that you don't necessarily need to put someone through rounds and rounds of interviews, in person, or not, to determine if they will be a good fit. Talented candidates will shine just as much virtually as they will in the office; a lot of hiring managers are realizing that and changing the way they interview/hire because of this. It will definitely be a long-term effect."
– Analisse Dunne, Nulab
This is a guest post from Coderbyte, who is committed to helping forward-thinking technical talent acquisition leaders make an impact. They've put together a COVID-19 Report & Best Practices Guide based on surveying hundreds of software developers to better understand perceptions about remote work and company culture.