How innovative companies combat unconscious hiring bias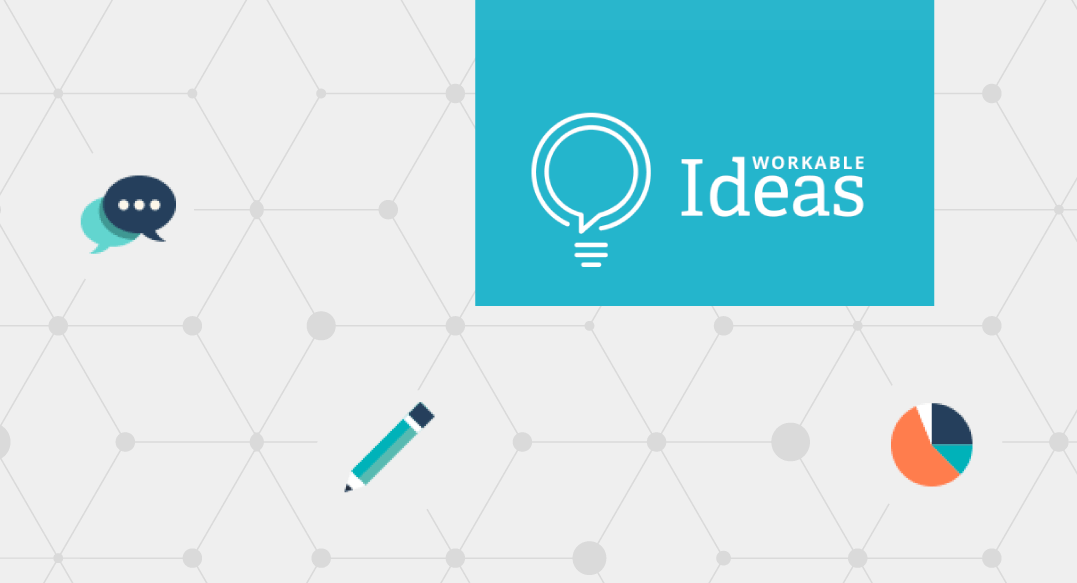 On June 28, at the third installment of our Workable Ideas speaker series, we learned about effective strategies for reducing bias in hiring from Diane Hessan, CEO of the Startup Institute, Carlie Smith, Senior Talent Agent at OpenView Partners, Marissa Parillo, Senior Recruiter at Datadog and Petar Vujosevic, co-founder of GapJumpers.*
Here's a wrap-up of the discussion including tools, tips and techniques that real companies use to minimize hiring bias and build a more diverse and inclusive workplace.
Bias, diversity and inclusion
Bias is rampant in the workplace. Race, gender, religious and age bias in hiring are all regular issues in many workplaces. Due to human nature, we're all unintentionally biased and more skilled at hiring people who are similar to us. If we don't put the right processes in place, bias can snowball into discriminating against qualified people and undermining diversity initiatives.
"I think I belong here" is the ultimate goal you want candidates to feel when you show them around yr company – @DianeHessan #workableideas

— Melissa Obleada 🌈 (@MelissaObleada) June 28, 2016
As Diane Hessan says, "You've got to figure out how to create the kind of organization where anyone you're dying to hire can walk around the office and say 'I think I would belong here.'" Likewise, Petar Vujosevic says:
You should have your house in order to ensure that once people are hired, they feel included and like they can progress their career at your company. Tackling biased hiring ensures that you actually have more diverse people who can enter your company in the first place.
Culture add, not culture fit
Our panelists agree that too many companies work with a confused definition of culture fit, which leads to bias in the hiring process and in the workplace. Business leaders should look for the behaviors that ensure success at their company—not shared hobbies, opinions or experiences.
"At OpenView, we recruit for about 30 companies in our portfolio. They are all totally different cultures, and one person who would be a rockstar at one culture very much would not be at another," explained Carlie. To drill down to these desired behaviors, recruiters need to interview hiring managers.
"Ask why, why, why a lot. Why is this important?" stressed Carlie. For example, OpenView hire for continuous, rapid improvement.
Some "culture fit" traits I've heard tonight – curiosity, fearlessness, intensity, resilience #WorkableIdeas

— Christine 🏰 (@chrissachrissa) June 28, 2016
The Startup Institute surveyed employees from 300 companies about what makes a great hire. The results: Soft skills are more important than technical skills and a high IQ. According to Diane, many companies value "the ability to work in an unclear, unstructured, stressful environment without freaking out."
Carlie added that instead of thinking about "culture fit" it may be more productive to think about "culture add." A new hire may add different experiences and valuable perspectives to your team.
Who is, or should be, in charge?
Addressing hiring biases in hiring usually falls to Human Resources. However, our panelists agree that the most effective way to reduce hiring bias and improve diversity is for CEOs to lead the charge.
"If Elon Musk, for instance, can lead two companies, create so many jobs and move people to Mars—eventually—then imagine that he could achieve with only 6 hours a month working on these goals with the same drive, energy and decision-making power," says Petar.
Hiring is often where bias starts, but companies need policies, procedures and training to improve inclusion and build a sense of belonging after employees are hired.
"Leadership has to own these processes and model this behavior so that it rolls through the organization," says Carlie.
De-biasing the stages of hiring
Sourcing
One effective way to take bias out of sourcing is to purposely prime your recruitment materials, such as your job descriptions and career pages, to attract the widest possible pool of candidates. "Job descriptions without neutral language can have a negative impact. Software like Textio can help with that," says Petar. "Objective job descriptions, focused on output instead of competencies, allow for a larger pool of people to self-identify with the role."
The best way to source diverse candidates is to hire diverse executive talent. #WorkableIdeas #recruitment

— Workable (@Workable) June 28, 2016
It also helps to purposely diversify your sourcing channels. Diane and Carlie do this by tapping networks like NCWIT and "intentionally networking," or building relationships with people who can connect them to diverse networks. It's important to note that diversity is no guarantee for advancing to the next stage. Recruiters always screen for the right behaviors and qualifications. However, homogenous sourcing channels typically result in homogenous hires.
Interviewing
Structured interviews are more effective at reducing hiring bias than non-structured interviews. Score cards and skills tests help interviewers rank candidates more objectively. Petar uses his company's product, GapJumpers, in the interview stage. GapJumpers is a tool that blocks unconscious bias in the workplace through blind talent auditions.
Petar and his colleagues have also designed an interview process that reduces unconscious bias and is attentive to impostor syndrome. "We start out by reviewing a work sample and doing a deep dive around that, before moving on to other objective outcomes that a candidate has achieved," says Petar. "Furthermore, having diverse interview panels make applicants and employers feel more at ease, thus producing better interviews."
He adds that interviewers must have fifteen minutes of prep before conducting their interviews. "We've all been on interviews where the hiring manager is late and their head is still at their last meeting. Mostly what you get then is obvious questions and a decision largely based on first impressions."
Have the same people interview to fill a role – meet in person to debrief and check yourselves on what really matters #workableideas

— Rebeccah Marrero (@lioness1120) June 28, 2016
Diane's hiring teams typically include three people with different goals. The first person is focused on experience, the second on the technical screen and the third on culture. The hiring team checks each other for bias during the evaluation process. This process also avoids asking a candidate the same questions, creating a richer and better candidate experience.
Goals for reducing bias in hiring
At GapJumpers, Petar partners with clients to implement scalable ways of reducing bias in the hiring process. Here are their metrics for success:
Increase in diverse applicants making it past the initial screening

Increase in diverse applicants making it to the offer stage

Increase in diverse hires staying on after probation and being at or above 80th percentile for promotions and salary earned after 12 months
Related resources
For those interested in learning more about how to reduce bias in hiring, here are some of the best tools and resources around:
The more perspectives you have, the less likely one person's bias will sway hiring decisions. Using team-oriented hiring software such as Workable can help reduce bias. Finally, don't forget to check in with internal and external peers. Sharing interview outlines, job descriptions and notes on redesigning your careers page can be tremendously useful.
*Many thanks to Petar Vujosevic for sharing his insights with us. Due to technical difficulties, he could not join the event via video chat as planned. And thanks to Marissa Parillo for moderating this lively discussion. She played a huge role in the success of our event.