What Barbie can teach you about better hiring practices
You might be shocked to discover how much the Barbie phenomenon has in common with recruiting and the world of human resources.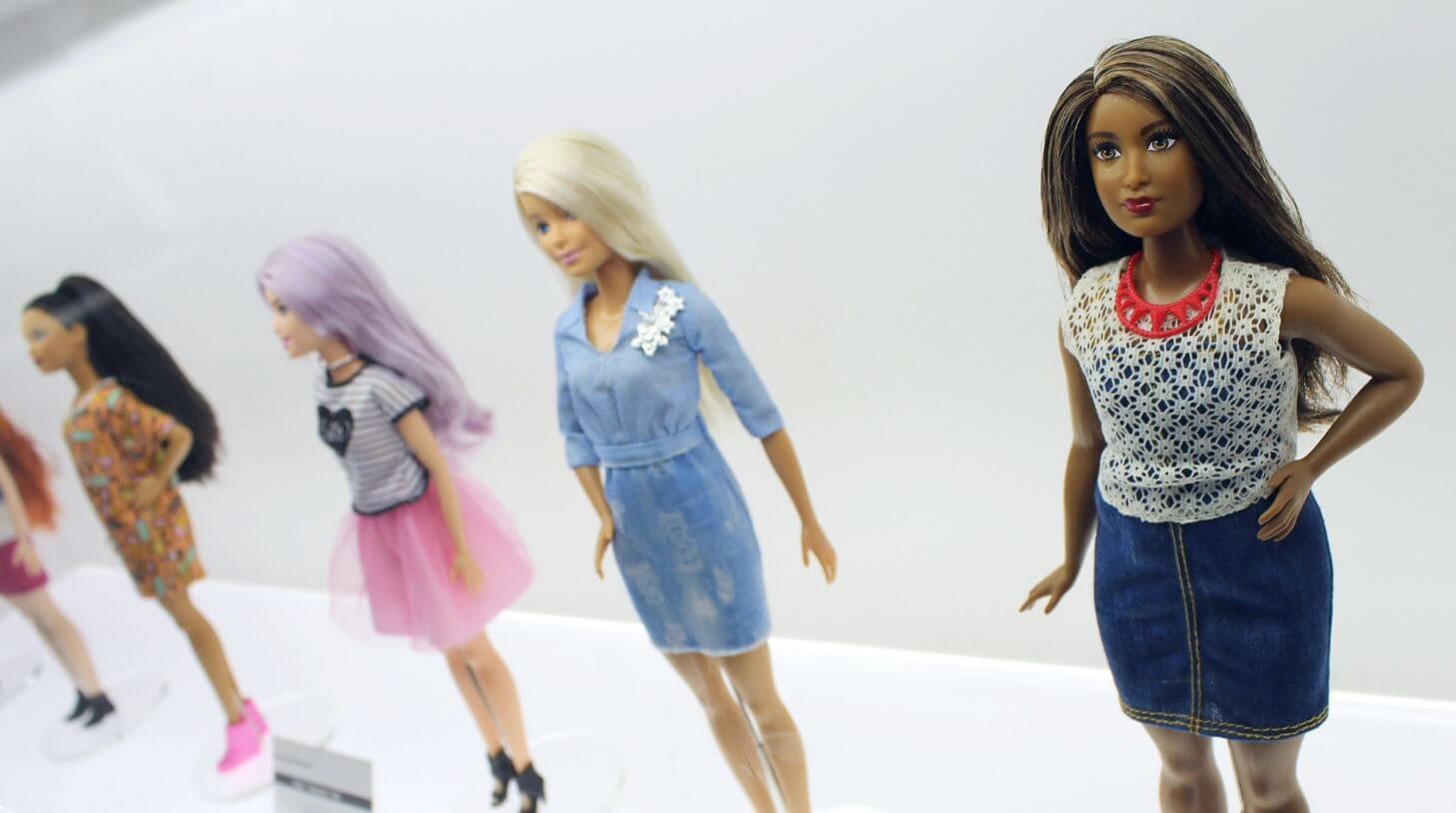 We don't live in the Barbie world, unfortunately. We may see Barbie and pink colors everywhere these days because of the highly anticipated movie, but our reality is obviously far from Barbieland.
However, the invention of Barbie was a game changer – literally.
Barbie was introduced by Mattel, Inc. at the American International Toy Fair in New York back in 1959. She was created by Ruth Handler and named after her daughter, Barbara. Ruth aimed to create a doll that would inspire children to "dream dreams of the future."
Throughout the years, this famous doll has evolved in various ways, surpassing the notion of just being a beautiful girl. Now, Barbie can teach us better hiring practices.
From controversial Barbie to a diversity icon
Over time, Barbie has faced a slew of negative criticisms, many centered around her representation of women and the potential influence on young girls.
Critics argue that early depiction of Barbie could perpetuate harmful beauty standards, potentially leading to negative body image and self-esteem issues.
Additionally, Barbie's early roles and accessories, often centered around fashion, beauty, and domestic scenarios, were criticized for reinforcing traditional gender roles and limiting girls' aspirations.
The lack of racial and ethnic diversity in the Barbie range, especially in the early years, also drew criticism for not providing inclusive representation.
All these negative judgement turned to valuable feedback for the company and over the years we saw Barbie better reflects our multifaceted society.
Barbie becomes workaholic
Barbie has worked hard, becoming the first astronaut to go into space before the first (hu)man landed on the moon. She took a huge interest in dinosaurs as a paleontologist before deciding to devote herself to science, becoming first a nurse and later a surgeon.
Barbie has already transformed from a housewife to a workaholic woman, reflecting the need for gender equality in the first two decades of her existence. Until today, she has followed almost 200 career paths.
It is not surprising that every aspect of Barbie has both inspired and been inspired by world culture.
If you're still wondering how a popular toy relates to recruiting and human resources, doll yourself up and keep reading.
Drawing parallels between Barbie and Human Resources
From diversity and inclusion to adaptability and professional growth, Barbie can correlate with the modern workplace and provide insights to HR professionals for better hiring practices. The hit movie itself has led to changes in perspectives, with a ResumeBuilder.com study finding that three out of four self-declared conservative men say the movie has improved their view of women in leadership positions, and that two out of three respondents say it's made them more aware of patriarchy in the workplace.
There's many more takeaways from the Barbie phenomenon, especially for hiring teams. Let's delve into how Barbie can teach us better hiring practices:
Diversity, equity, and inclusion
Over the years, Barbie has evolved to represent various ethnicities, body types, and professions.
From different ethnicities such as African-American, Asian, Hispanic, and Middle Eastern to a range of body types including petite, curvy, athletic, and those using wheelchairs, the spectrum of representation has broadened.
This mirrors the importance of DEI in the workplace, emphasizing that talent comes in all forms.
No matter the ethnicity, religion, appearance, or gender, the best employee for your company could be waiting for you to give them a chance.
Understanding the importance of a diverse workforce means that you pay attention to innovative ideas and growth.
Adaptability
Just as Barbie has taken on numerous roles from astronaut to teacher to president, HR professionals must be adaptable, recognizing the multifaceted nature of potential candidates and the various skills they bring.:
Related: Famous career transitions: 6 real-life lessons for employers
Every candidate should be treated as a unique personality, bringing their soft and hard skills to meet the expectations of the job position, and sometimes combining their different skills in unexpected ways can truly assist in the company's growth.
Continuous evolution
Barbie's continuous reinvention over the decades teaches us the importance of staying updated with current trends and needs. Similarly, HR and recruiting strategies must evolve to stay relevant in a changing job market.
Who knows? We may soon see an AI Barbie offering voice recognition features and augmented learning capabilities, making the game personalized for each kid.
In the HR world, following workplace trends can enhance talent acquisition, which will boost your company's efforts in evolution.
Branding
Barbie is not just a doll; she's a successful brand. In recruiting, employer branding is crucial. How a company presents itself can determine the kind of talent it attracts.
Easy. You don't need a $150-million marketing budget like Barbie's movie to build your employer branding. You can do it with less by utilizing affordable tools and composing a structured strategy.
Skill development
With Barbie's myriad of professions, there's an emphasis on continuous learning and skill development. In recruiting, it's essential to not just look at where a candidate is now, but their potential and willingness to grow.
Be sure to explore this potential from the screening interviews.
Cultural impact
Barbie has, for better or worse, influenced societal norms and expectations. HR professionals must recognize the cultural impact of their hiring practices and strive for practices that promote positive societal change.
Also, the culture of a brand can determine the hiring process and the way that employees are working together. Being clear about your vision and your goals can help you attract people that could be a culture fit to your company.
Although lately, we have been seeing a growing tendency to escape from the narrow confines of culture fit and embrace the concept of culture add.
Generation gap
This is a very common topic of discussion inside the HR circles. We will just say this. In Mattel there are currently four solid generations of employees working on making Barbie relatable to everyone.
Ageism can become a daunting situation within a company, but instead of focusing on the differences between generations, HR professionals can focus on similarities and specific skills that each generation can bring. Furthermore, providing proper training and communication, this gap can be narrowed significantly.
Feedback makes everyone better – even Barbie
Constructive feedback and a healthy competition could lead to the generation of new ideas. It can also help a company to have better control of the workflows and more satisfied employees. Barbie's example can teach us once again better hiring practices and offer tips for better employee engagement.
HR professionals can ask for feedback after candidate interviews and run regular employee engagement surveys to gain valuable insights from their existing personnel.
Barbie came with the message that if you follow her suit you can be perfect.
Later, this message became that everyone is perfect as they are.
The movie set it right for everyone: we often underestimate our potential and self-worth, and we become obsessed with trying to be perfect.
Workplaces don't need perfectionism. They need adaptability, potential, and different voices to reach greater heights and make an impact.
Frequently asked questions
How has Barbie evolved over the years?

Barbie has transitioned from a beauty icon to representing various ethnicities, body types, and professions.
Why is Barbie's transformation relevant to HR?

Barbie's journey mirrors workplace challenges, emphasizing diversity, adaptability, and continuous growth.
How does Barbie emphasize the importance of feedback?

Constructive feedback helped Barbie evolve, reflecting the need for inclusivity and societal change.
What can HR learn from Barbie's branding?

Strong branding attracts talent. Like Barbie, companies should prioritize their brand to draw the right candidates.
Why is adaptability an essential lesson from Barbie?

Just as Barbie embraced numerous roles, HR should recognize the multifaceted nature of potential candidates.