Balance across the board: 4 tips for women in STEM leadership
An executive shares tips and insights on thriving as a woman in STEM leadership – including adaptability, emotional intelligence, and confidence.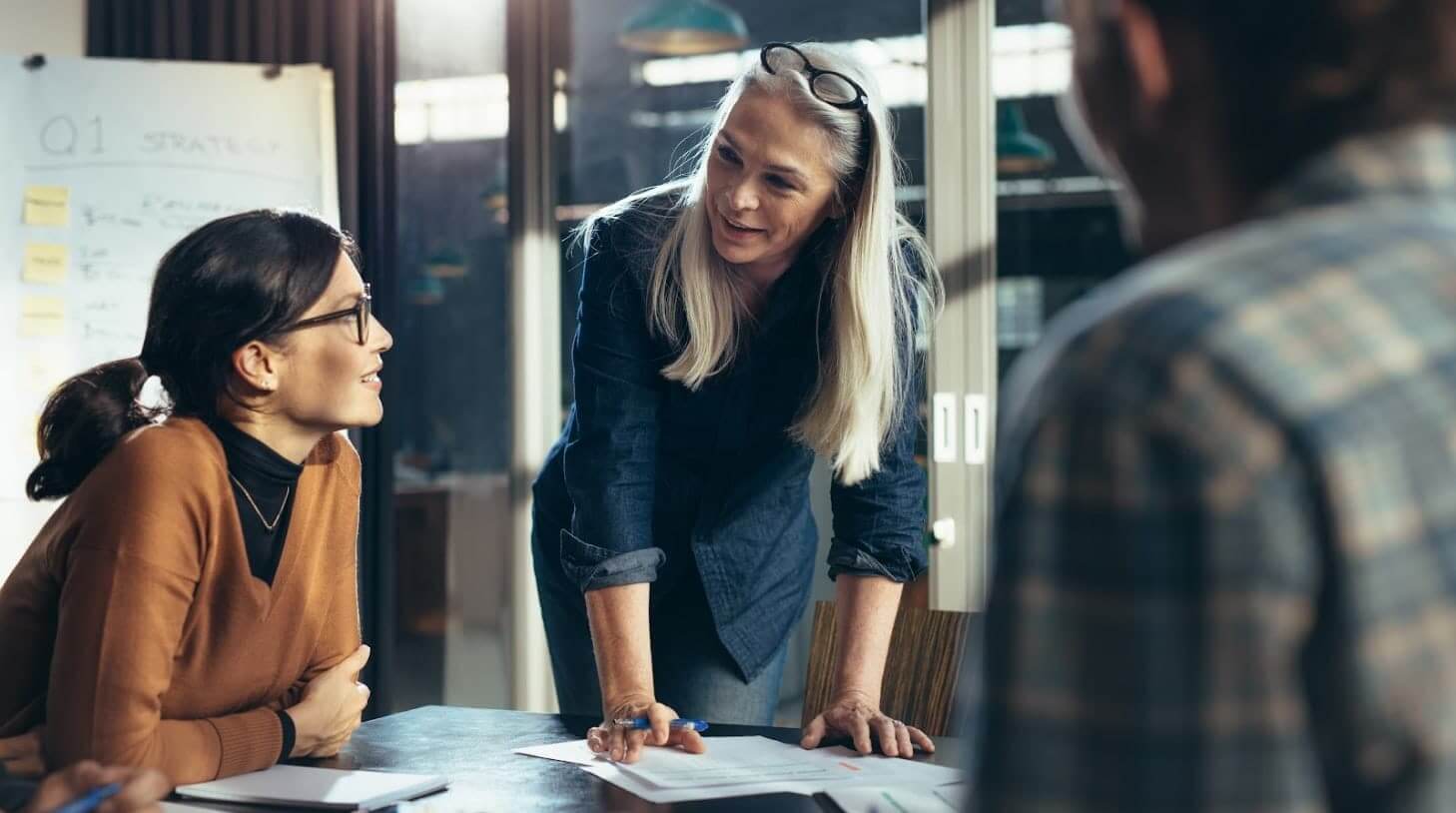 Throughout my career, I've been fortunate to have a close-up view of the progress that has been made to provide equitable opportunities for female advancement in STEM industries.
As the number of women increases in these traditionally male-dominant roles and they continue to take their hard-earned places as leaders in their field, it's essential to equip these trailblazers with strategies to excel in their leadership roles and create lasting impact.
Related: Diversity in leadership: Why it matters and what you can do
Adaptability, emotional intelligence, and confidence are just a few starting points that can help women unlock their leadership potential and pave the way for future generations to forge their own paths in the STEM domain.
Let's look at these in depth.
1. Grow your situational leadership
It seems like something that should be intuitive, but unfortunately often isn't: people, teams and situations aren't one size fits all. Situational leadership is pivotal because it emphasizes the need for leaders to adapt their approach based on the unique circumstances and individual needs of their team members.
This is particularly the case when it comes to STEM fields, especially in the cell and gene therapy segment, in which rapid advancements, complex challenges, and diverse perspectives are constantly being brought to the table. The ability to tailor one's leadership style is crucial for fostering collaboration, innovation, and growth.
By assessing the individual strengths of each team member, situational leaders can provide the appropriate balance of direction and support, empowering individuals to thrive and contribute their best work.
This dynamic approach to leadership not only enhances productivity but also nurtures a culture of continuous learning and development, ultimately driving success and progress within our ever-evolving industry.
What you can do
No matter where you are in your career, the best way to sharpen your situational leadership is to learn through observation. Find a mentor who possesses the traits you think are most impactful.
Observing and learning from other leaders who effectively handle different scenarios is a great way to develop your skills.
2. Hone your emotional intelligence
One of the questions I receive most often is "Who mentored you?" or "Who did you learn the most from?"
And truthfully, some of the people I learned the most from were people I wanted to be the complete opposite of – people I never wanted to be like – and often, these people lacked a depth of emotional intelligence that I find essential to great leadership.
Emotional intelligence is a critical factor for women pursuing careers in STEM fields, as it equips them with the tools necessary to navigate complex interpersonal dynamics and overcome unique challenges. And it all starts with awareness.
By intentionally cultivating self-awareness, empathy, and effective communication skills, we can build strong professional relationships, collaborate efficiently, and foster a supportive work environment.
Moreover, emotional intelligence enables women to address and manage unconscious biases and stereotypes that may arise in traditionally male-dominated sectors.
By exhibiting true emotional intelligence, women in STEM can respond to these challenges with resilience and confidence, ultimately contributing to greater workplace diversity, innovation, and success.
What you can do
Be aware that growing your emotional intelligence is a constant work in progress and the work never ends. To be a great leader, you must seek out people who will be honest and provide constructive feedback on how you come across to others.
Those with high emotional intelligence are willing to recognize they have areas where they can make improvements and work to close these gaps.
3. Be a leader, not just a manager
A manager and a leader, though often used interchangeably, exhibit key differences that set them apart in the realm of professional success. A manager excels at ensuring efficiency, maintaining order, and upholding well-established processes, while a leader inspires others to dream bigger, explore new horizons, and reach their full potential.
Inspiration is essential in STEM fields – and leaders in this area possess a unique ability to spark innovation by encouraging risk-taking and nurturing a growth mindset within their teams.
Leaders foster trust and collaboration by genuinely connecting with their team members, understanding their aspirations, and empowering them to overcome obstacles. They are skilled at navigating change, adapting to new circumstances, and guiding their team to do the same.
The most impactful thing I can do and my proudest successes as a leader are when I'm able to proactively empower the next person to fill my shoes.
What you can do
Cultivate your leadership by showing up every day to inspire your team with your enthusiasm, passion, and dedication, and always be ready to acknowledge and celebrate their achievements and contributions.
Optimism and inclusion will go far in inspiring your team, so do your best to make sure everyone has a seat at the table.
4. Confidence is queen
It's important to have the confidence to know you deserve your seat at the table. An unfortunate fact is that many women fall behind because of a "confidence gap" – the tendency for women to underestimate their abilities and hold back from pursuing opportunities, especially in traditionally male-dominated STEM fields.
Confidence is the most vital ingredient for women pursuing success in STEM, as it empowers them to overcome obstacles, challenge stereotypes, and seize opportunities with unwavering determination.
By cultivating self-assurance, women can break free from the constraints of self-doubt and the confidence gap that often hinders their progress in traditionally male-dominated sectors. A strong sense of self-belief enables women to showcase their skills, advocate for their ideas, and establish themselves as capable and valuable contributors within their field.
Moreover, confident women in STEM serve as role models and catalysts for change, inspiring future generations of girls to follow in their footsteps.
Tomorrow's STEM leaders stem from today's work
I wouldn't be where I am today – leading a team of 40 people in our business's most rapid and intricate segment, cell and gene therapy – without these lessons.
We're at the forefront of what I believe to be one of the most exciting areas of medicine today. Getting here wasn't an easy or simple process, but the more we can do to advance leadership positions for women in our field, the better, faster and stronger our industry will be.
Jennifer Garrett is a Senior Director of the Pharma Quality Control Business at BioMérieux, Inc. Jennifer's experience includes sales management and business development in North America specializing in the pharmaceutical and biotech industries with a strong focus in the cell and gene therapy arena. She also developed and launched new sales strategies that have been adopted throughout the region.
Frequently asked questions
Why is adaptability important for women in STEM leadership?

Adaptability is key in STEM fields like cell and gene therapy where rapid advancements occur. Tailoring one's leadership style enhances collaboration, innovation, and addresses unique team needs.
How can emotional intelligence benefit women in STEM?

Emotional intelligence equips women to navigate complex dynamics, manage biases, and build strong professional relationships, thus promoting a diverse and inclusive workplace.
What's the difference between a leader and a manager in STEM?

While managers maintain efficiency and order, leaders inspire innovation, encourage risk-taking, and nurture growth mindsets, fostering trust and collaboration.
Why is confidence crucial for women in STEM?

Confidence empowers women to challenge stereotypes, seize opportunities, and serve as role models, inspiring future generations.
How can women in STEM leadership inspire their teams?

By showcasing enthusiasm, passion, and dedication, acknowledging team achievements, and ensuring inclusivity.