69% employed and 51% passive: Working hard & hardly looking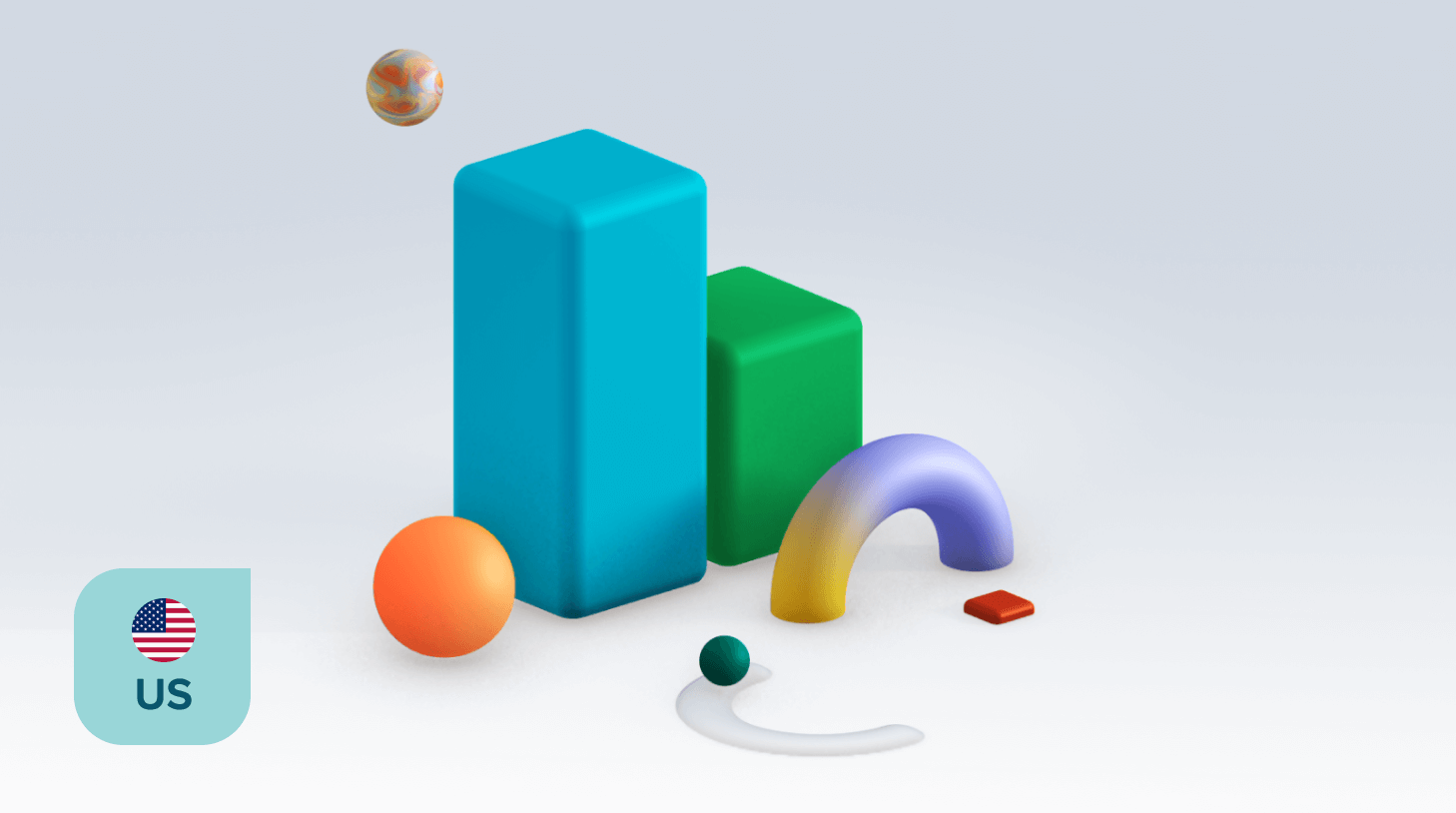 What's happening in the evolving US job market right now? We have data for you on what employment looks like, why people are not working, and what their motivations are.
Top 3 takeaways
Seven out of 10 are now working full time, compared with 55.3% in 2021
Those "not working" is down from one in five to one in 10 – more due to choice than extraneous factors
One in two workers are now only passively open to other opportunities, up from 37% two years ago
In 2023, nearly seven out of every 10 respondents (69.2%) in the United States reported that they are working full time. That's up from 55.3% in 2021.
Meanwhile, the percentage of those who say they aren't working dropped from 20.8% in 2021 to 9.9% now.
In short, the US job market is healthier than it's been since pre-COVID. There's more work out there, and it shows.
But it's not just the raw percentages that tell the tale; it's the reasons behind them. When those respondents were asked why they're not working, they point to personal choices rather than job scarcity or financial pressures.
For example: the top two reasons cited by US workers for not working in 2023 are family priorities (31.1%) and health priorities (25.7%). That's up from 30% and 18.8% respectively in 2021.
Also, it seems to be largely due to choice rather than simple necessity: the percentage of those who aren't working because they're focused on personal and professional development also more than doubled to 8.1% in 2023 from 3.8% in 2021.
And they're hardly looking
Those who say they're actively looking for new opportunities dropped from 33.4% in 2021 to 22.6% now – regardless of whether they're currently working or not.
For those who are working, this suggests that workers in the US are now more content to be in their current work situation.
But does that also mean they're not interested in other roles? Not necessarily. Those who say they're passively open to new opportunities – in other words, they're open to a conversation or are curious to see what's out there, but not actively hunting for new roles – grew significantly to 51.1% from 37.3%.
What does that mean for hiring teams? Well, for one, the talent availability out there isn't limited to those who actively apply for your open roles. If you open a new job and aren't seeing those star candidates showing up in your inbox, rest assured that they're out there. You just have to reach out to them and initiate the conversation.
What can you do?
1. Prioritize your employees' happiness
The increase in job stability means employers should focus on enhancing retention strategies.
This could involve prioritizing employee satisfaction, job security, and providing opportunities for growth and development within the organization.
2. Allow your teams to be flexible
As personal reasons, i.e. family and health priorities, are leading factors for not working, employers need to consider flexible work policies that accommodate personal needs.
This might include offering remote work options, flexible hours, ease of commute, accessibility, or increased family and health support.
3. Market yourself as a great place to work
With more than half of the respondents only passively open to new opportunities, employers should work on making their company stand out as an attractive option.
This could involve marketing the unique benefits and opportunities of their organization, showcasing strong company culture, and emphasizing their dedication to employee well-being and personal growth.
Frequently asked questions
How has the US full-time employment rate changed since 2021?

Full-time employment in the US jumped from 55.3% in 2021 to a significant 69.2% in 2023. In contrast, those "not working" drastically reduced from 20.8% to 9.9%.
Why are US workers choosing not to work in 2023?

Leading reasons for not working in 2023 include family priorities at 31.1% and health priorities at 25.7%. Many are opting out due to personal choices like personal/professional development, signaling a shift from necessity to choice.
Are US workers actively seeking new jobs?

Only 22.6% of respondents in 2023 are actively looking for new opportunities, a decrease from 33.4% in 2021. However, 51.1% are passively open to new roles, suggesting contentment but a willingness to explore new horizons.
What's the implication for hiring teams?

Hiring teams shouldn't rely solely on active applicants. A vast talent pool is passively open to opportunities, requiring proactive outreach and engagement to tap into their potential.
How can employers adapt to these job market changes?

Employers can prioritize employee happiness, foster flexibility in work arrangements, and position themselves as an enticing workplace. Highlighting culture, growth opportunities, and employee well-being can make all the difference.