Invest in your employees: It's worth it for both you and them
In its 2019 Workplace Learning Report, LinkedIn discovered that 94% of employees would stay longer at their current employer if that employer invested in their learning. Amid the many Great Resignation conversations around remote work, work-life balance, and increased salaries, there's a fundamental truth about employment that remains the same: nobody wants a dead-end job at a company that doesn't care about their needs.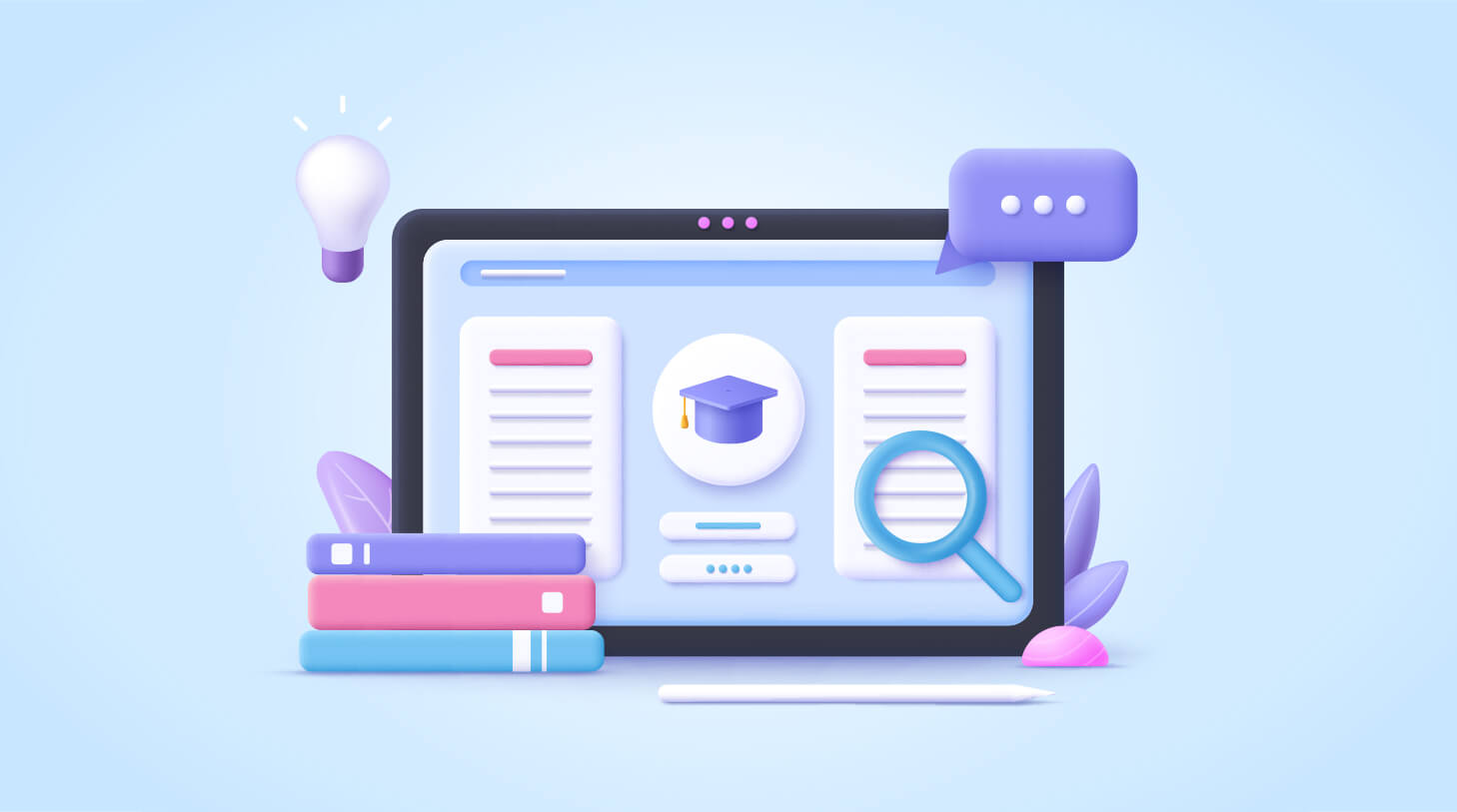 Most employees recognize the long-standing practice that higher pay and better benefits are often directly associated with acquiring skills and getting promotions. As long as your company is clearly investing in employees through upskilling and career pathing opportunities, you'll have an easier time attracting employees — if you're doing your due diligence and actively advertising that you offer those benefits.
There are many ways to go about this, but mentoring is increasingly becoming the go-to strategy for employee engagement and development. Not only does it leverage the best source of knowledge within your organization (in other words, your people), it's a framework that allows employees to connect into meaningful relationships, network with leaders, and find potential sponsors who can help them build their careers.
Employees want skills development, growth opportunities, and connection
The pandemic was an "awakening" for many people. Most welcomed remote work with open arms. Unsurprisingly, a majority of office employees would prefer remote work to continue in some form, with 68% preferring a hybrid remote working model, according to a Slack survey.
And nearly a third of workers in Workable's Great Discontent survey put considerable value on remote work.
Integrating work and home a top benefit of working remotely in US
The idea that work could be done remotely was not the only thing employees realized and latched onto. Multiple surveys have revealed that the pandemic caused many people to rethink their career paths. Now, people see upskilling and career pathing as an even greater priority. In fact, BCG found that 50% of U.S. employees are happy to reskill for new roles.
We've seen this play out at our own organization. MentorcliQ recently hired a Client Partner from outside of our industry. During their interview process, the candidate proactively asked what resources were available to learn more about the HR space. After hiring, we paired them with an experienced Client Partner through our functional onboarding program who helped them come up to speed in a new space.
Employee needs now go beyond remote work and skills development, however. The pandemic has dramatically increased feelings of loneliness. Even as people demand more remote work and upskilling opportunities, they're also seeking more options to connect with their colleagues.
Finding ways to foster those types of connections is critical, as loneliness at work increases the risk of turnover. And that's not lost on employers, who say building connections is a major priority when onboarding new employees remotely.
Mentoring programs offer a solution for all of these challenges. They're easily adaptable for 100% virtual work environments, in-person workplaces, or remote hybrid workplaces. Your company can also create multiple types of mentoring programs that serve different needs, such as functional skills training, onboarding, or interest-based group mentoring to help employees form deep and lasting connections with their colleagues.
Candidates want to see what you're doing for DEI
Many companies have been slow to adopt diversity, equity, and inclusion goals. That's a serious mistake. If you still think DEI is a fad, it's time to change your thought process. Studies by McKinsey and many others have shown that, on average, companies that are more diverse have better financial performance than their non-diverse counterparts.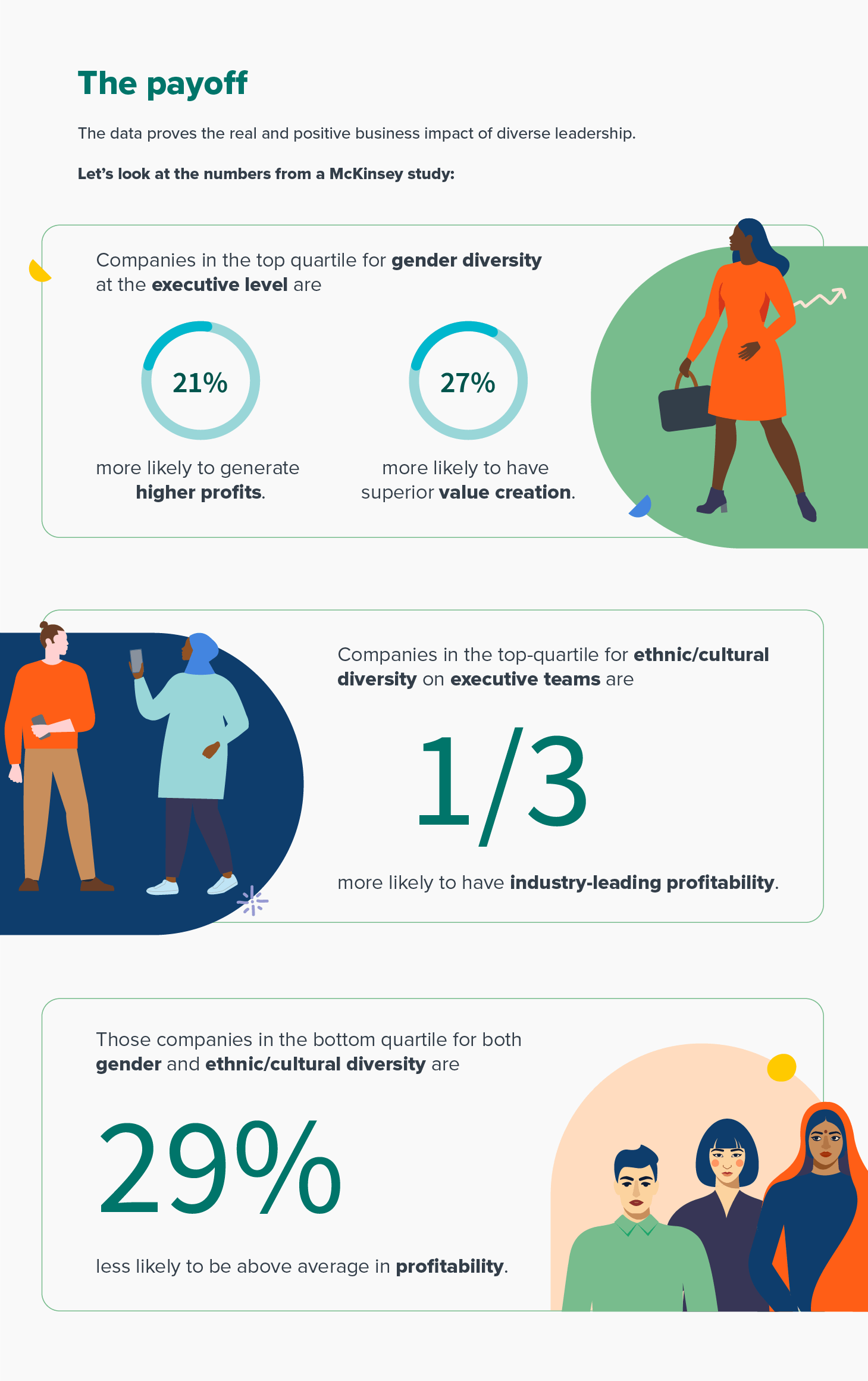 While that's an important business case for DEI, diversity is also a priority for potential new hires, especially those from the Millennial and Gen Z generations. A 2020 Glassdoor survey found that 76% of employees use available diversity metrics to evaluate whether they even want to apply to a potential job. Putting your DEI cards on the table is a distinct advantage.
Consequently, that means if you have mentoring programs that focus on DEI, as well as data to back up the value of those programs, you should make that information available. That can include reverse mentoring programs, talent networks for BIPOC and LGBTQ+ employees, and employee resource groups (ERGs).
Importantly, don't just say that you have these programs; be willing to give potential hires the freedom to speak to employees who utilize and benefit from these programs.
All good relationships are built on trust. Better quality candidates will be attracted to your company when they feel like you aren't holding back information that's critical to their decision to work for you. Show them how you're using mentoring to increase and foster DEI and they're more likely to find that your company aligns with their value
Replicate what's already working to attract better candidates
Hiring managers often feel pressure to get innovative and creative to attract talent. Sometimes, however, the best thing you can do is to see what successful companies are doing and apply those strategies to your own organization.
Recently, MentorcliQ found that 84% of U.S. Fortune 500 companies have mentoring programs. That number goes up to 100% among the top 50. The reason why so many of these companies offer mentoring programs is fairly straightforward: through trial and error, the most successful companies in the world discovered that mentoring works.
Consequently, during the economic upheaval of 2020, Fortune 500 companies with visible mentoring programs experienced year-over-year profit changes that were 53% better than Fortune 500 companies with no known mentoring programs.
What you'll find is that most of these companies also proudly advertise their mentoring programs on their company websites, in job advertisements, and throughout the hiring process. They want potential applicants who research the company to see exactly what perks they offer, and they recognize that most applicants will be attracted to mentoring as one among many perks they look for.
Source: Hilton careers page
Mentoring is versatile; that's why it works
If your company already has mentoring programs in place, consider leveraging those programs across your public-facing presence and prominently within your hiring process. Make it obvious that you offer mentoring programs so that it's not a mystery, and ensure that potential applicants know what type of mentoring programs are available.
Don't have mentoring programs at your organization? It's never too late to start. Many companies use their existing ERGs as a launching pad for structured mentoring programs. Even starting with an onboarding mentoring program is an easy way to step into mentoring with a huge potential value-add to your organization, both in reducing turnover and attracting talent.
The great thing about mentoring programs is that they're highly versatile. Understand what your potential applicants are looking for beyond just the salary. Then, speak to that by focusing on the perks that you offer, including how your mentoring programs support personal and career growth, connection, DEI, and/or overall well-being. That's an investment with high value and return both for you and for your employees.
Lora Zotter is vice president of people operations at MentorcliQ, a mentoring software solution that helps organizations launch, support, and grow high-impact employee mentoring programs. Lora leads MentorcliQ's global People Ops team with a focus on optimizing every aspect of the employee journey from hiring & onboarding to comp & benefits to internal mentoring & professional development, all while maintaining a fun, engaging, and inclusive culture.