Singapore job sites: The best job posting sites for employers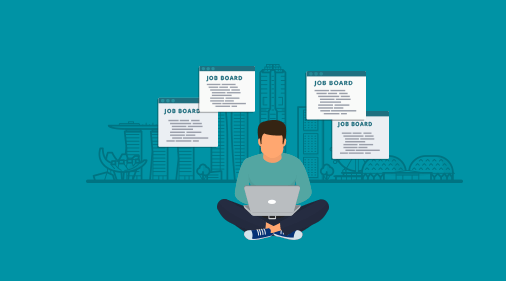 Looking for the best Singapore job posting sites? Singapore has a vast selection of job boards, from mainstream to specialized and from international to local. Whether you're a Singapore-based or multinational company hiring in Singapore, you'll benefit from using a mix of job boards to advertise your openings and reach qualified candidates.
Here's a list of some of the best Singapore job sites to use for hiring:
Beam
Beam is an online professional hub where people connect to find jobs, post jobs, create partnerships and meet investors. You can also proactively source candidates by searching for profiles that mention specific keywords like skills and location.
Careerbuilder
Careerbuilder is a global job board with a large network of local branches at various countries. Post your job on Careerbuilder Singapore to have it appear on job boards like JobCentral (which is powered by Careerbuilder) and JobStreet, as well as on social media.
Looking to get your job advertisement in front of the right candidates? Try Workable for free to quickly post to all of the top job boards and manage the full hiring process.
Freelance Zone
Freelance Zone is a site for posting freelance jobs. You can have only one free job ad live at any given time. To be able to have more than one active job ads simultaneously, choose a paid plan. Freelance Zone also partners with sites like Indeed and recruit.net to maximize your ad's visibility.
Gumtree
Gumtree Singapore is a local branch of the popular UK classified ads site Gumtree. Classifieds are popular with people who are looking for administrative jobs, entry-level roles and part-time or temporary positions. Post on Gumtree for free to reach these candidates.
Indeed Singapore
Indeed Singapore is part of the global search engine and mega-aggregator Indeed. Employers can post jobs for free or sponsor job ads using a pay-per-click option. Indeed also has a vast resume database that helps you source candidates.
Jobiness
Jobiness, much like Glassdoor, is a job posting and review site where employees share information on jobs, companies and salaries. Use this platform to post jobs and enhance your employer brand by responding to reviews and promoting your culture to this community of candidates.
JobisJob India
JobisJob India is the India-based site of the global job board JobisJob. You are able to post jobs for candidates who are currently, or want to relocate, in Singapore. This is a good option if you want to broaden your candidate search to other countries in Asia.
JobStreet Singapore
JobStreet is one of the most popular Singapore job boards, with presence in five South East Asia countries. JobStreet offers job posting options (including classifieds) and a large resume database. Also, JobStreet is partnering with JobsDB, another popular job board, so employers can benefit from the services of both.
Monster Singapore
Monster Singapore is the local branch of the popular global job board. It has job posting options and a resume database with millions of registered users. Monster has a variety of pricing options including both job postings and resume views to match any company's needs.
STJobs
STJobs offers paid options based on the number of jobs you want to post. This job board also hosts career fairs where you can meet candidates in-person and has a vast number of employer resources to help you hire faster and better.
Recruit.net
Singapore's recruit.net is a job board that boasts a million active job seekers, according to its website. Use recruit.net to post jobs in Singapore and in the 15+ countries where recruit.net is present.
To increase your chances of finding the most qualified candidates, post your jobs on multiple job posting sites in Singapore to reach a wider audience. An Applicant Tracking System like Workable will help you post job ads faster and keep applications organized in one place. And, to aid you in formulating your recruiting budget, Workable will keep track of your candidate sources so you know which job boards or other recruiting channels to invest in.
Frequently asked questions
Is it difficult to find a job in Singapore?

Finding a job anywhere can be difficult, and you may find it hard to land a new job in Singapore, depending on your focused industry. In Singapore, the market is highly competitive, and even experienced professionals may find it difficult to succeed.
Can foreigners get a job in Singapore now?

All foreigners who intend to work in Singapore must have a valid pass (commonly known as a work visa) before they start work. If you are engaging foreigners to work in Singapore, you must ensure that they hold a valid pass. Find out which pass is suitable, if they are eligible and how to apply.
Is it easy to get Singapore work visa?

In comparison to other countries, yes, getting a Singapore work visa can be relatively easy. There are different kinds of Singapore working visas that fall under simple categories depending on your skill set, income, and experience. For example, Singapore S Pass is for foreign, mid-skilled workers (technicians etc.).