The best email tools for recruiters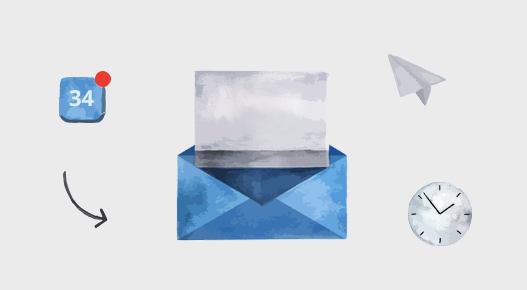 If you want to be a good recruiter, you should have spot-on digital communication and organizational skills. Otherwise, you'll lose great candidates from email mess ups, like forgetting to send a follow-up.
Here are the best recruiting tools for emailing candidates and boosting your productivity:
Email tracking tools
Sales teams often track their emails to prospective clients. This way, they know if and when their recipients open their emails and whether they click on their links. Recruiters can also benefit from email tracking tools, particularly when communicating with passive candidates. For example, it's worth sending a quick follow-up email to candidates who opened your first email but haven't replied yet. But, if you know your candidate never opened your first sourcing email, it'd be best to try to connect with them through a different recruiting channel.
Please note that under the General Data Protection Regulation (GDPR), you can't keep European candidate data indefinitely. Please refer to guidance on GDPR requirements.
Email scheduling tools
Between interviews, meetings and HR tasks, a recruiter's schedule can get really chaotic. Email scheduling tools help you organize your day, book meetings without much effort and send you reminders so that you never miss a task or appointment.
Email address validation tools
You can't send a recruiting email unless you know the right address. For passive candidates, this can be a challenge. Some people choose to share their email addresses online (e.g. on their LinkedIn profile), but for others, you'll have to do some digging. There are specific tools that can reduce your search time, when searching for recruitment contact information.
When looking up European candidates, please refer to guidance on collecting candidate data as per GDPR.
Related: 17 effective candidate sourcing tools
Grammar, spelling and vocabulary checking tools
From time to time, we're all guilty of grammar or spelling errors, especially when writing rushed recruiting messages. Luckily, there are recruitment tools that help point out mistakes that can get us into embarrassing hiring situations.
Email organizing tools
If you're keeping track of recruiting trends, subscribing to potential candidates' RSS feeds and an active member of multiple professional groups, you'll receive lots of advertisements and newsletter updates that can create chaos in your inbox.
Email writing tools
Related: What makes candidates respond to recruiting emails?
Mirroring
In face-to-face conversations, we frequently (and unconsciously) mimic each other's body language. This 'mirroring' helps build rapport by making people feel more comfortable with each other.
Mirroring is the behavior in which one person subconsciously imitates the gesture, speech pattern or attitude of another.
You can use this kind of mirroring in your sourcing emails, too. People usually trust others who are more like them and, in this case, talk like them. If you've previously communicated with a candidate, pay attention to the words they choose and their overall tone and try something of similar style. It might also be helpful to read how they describe themselves on LinkedIn or what kind of language they use on social media.

Tip: When sending emails to candidates, it's best to avoid emoticons – at least until they use one first :)
Related: Recruiting tools and techniques for modern HR teams