What the Biden vaccine mandate means for employers – and how to manage it
In November 2021, the White House announced details of its vaccine mandate. By early January, employers with more than 100 employees must not only stipulate that their existing workers are vaccinated (or tested weekly), they'll need to provide paid-time for new employees to get vaccinated, and ensure that all unvaccinated workers wear a face mask in the workplace.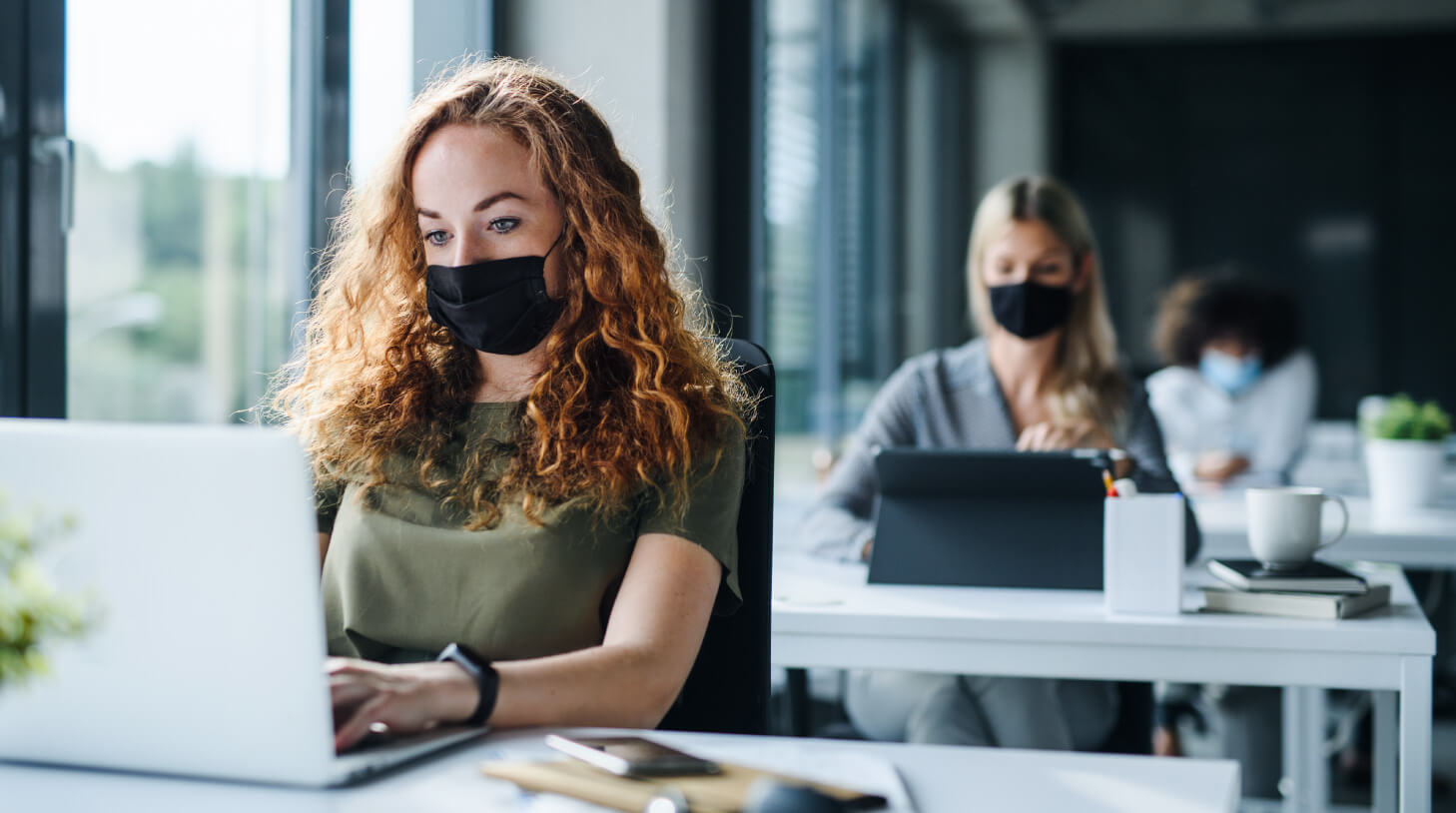 The rule covers about 84 million employees and although its implementation was stayed by a federal court, it's back on for the time being after the 6th Circuit Court of Appeals lifted the stay late last week. OSHA will again be enforcing Biden's vaccine mandate, and the White House is urging employers not to procrastinate.
We agree. Employers need to start figuring out their game plan right now.
The challenge of the vax mandate
Every employer who must comply with the mandate will face some sort of difficulty in execution – where testing will be performed, for example, and how to craft the vaccination and testing policies, as well as the downstream impact on productivity.
Some employers will be able to pull it off, but many will struggle to create yet another new process that takes away from revenue-generating activity.
In addition, employers must know:
if they are going to require vaccinations as an employment contingency or offer weekly testing
how they will track vaccinations/testing results
what repercussions will occur when a violation occurs
how to handle positive testing results
whether or not to pay for weekly testing
where and when to perform testing
and, ultimately, who within their organization will be responsible for administering the tracking and testing within the organization.
The vaccine mandate will, in one way or another, add expense to every organization and very likely to all of us as consumers.
With millions of Americans having dropped out of the workforce since April – the so-called Great Resignation – beleaguered employers are wondering how this mandate will affect their ability to recruit – and keep – talent.
The bad news is that the tight labor market will probably continue for at least the next few years as the major catalysts that led people to leave the workforce – e.g. retirement, early retirement, health concerns, lack of child care – have not and will not change soon.
In other words, the labor market remains an employee's market and will remain so for the foreseeable future.
Agility and attentiveness will win out
More than ever, HR professionals will need to be agile and creative, both in their thought processes and in execution. They must immediately focus on mandatory practices, while over the long-term, they need to be prepared to support employees and the business which will require versatility that may not have been required in the past.
As an executive of a large multinational recently told The Wall Street Journal: "We couldn't keep employees very long if we weren't attentive to their personal lives and professional aspirations."
Welcome to the new deal, or what we're calling, The Great Reassessment.
The good news is that the vax/testing mandate provides clarity and deflects a major onus from employers. But it requires them to be the enforcers, tracking vaccinations and testing results, fielding complaints from employees, then managing the fallout that comes from a positive test result.
Large employers will feel the pain at scale; smaller ones will struggle to operationalize these new practices in an efficient way. No employer will be immune from the complexities.
The game is on
In other words, the Biden vaccine mandate is a "game on!" moment. The winners will be those employers who create more efficient processes and/or more flexible policies.
For example, if an employee is already on the fence about changing jobs and does not want to follow their current employer's mandatory vaccination policy, they may opt to leave for a company that offers testing in lieu of vaccination. (Job switchers are reportedly the vast majority of job quitters.)
The reverse could happen too; there are many employees who want to work in the safest environment possible; they will seek out an employer who requires vaccination.
In either case, employers cannot afford to lose employees at a time when there are millions more job openings than workers to fill them.
What can employers do?
So what can the employer do, right now? Ensure that pay is equitable and competitive, for a start. They should also double-check that their benefits are comprehensive and meaningful, and that employees feel a sense of inclusivity and belonging.
In addition to these "big three" initiatives, companies will need to benchmark their offerings and regularly survey their employees in order to know what areas require focus.
Don't fall behind
This is the most dynamic job market we've seen in our lifetimes. Americans are reassessing their priorities on a regular basis. Many want to slow down and be more present in daily life. They're looking for a way to earn a living while enjoying free time, family, friends, and hobbies. Employees who sense a lack of flexibility or are unable to dedicate time to what matters to them suddenly have a lot of options. To keep them from dropping out, their employers must figure out how to offer flexibility in all types of jobs, even hourly shift positions – and fast!
While we await a final court decision regarding Biden's vaccine mandate, employers are adding these pending requirements to the long list of people policy, process, and practice changes they have been buried in since March 2020.
Ms. Winans is the Chief Executive Officer and Principal HR Consultant for Next Level Benefits.