Remote hiring tips for recruiters and HR
If you're planning to hire remote employees for the first time, it's normal to have all kinds of questions. How can you ensure an impactful candidate experience? What different tactics can you use to onboard employees virtually as opposed to traditional onboarding? To support you, we asked three hiring experts – who have worked remotely for years – about their remote hiring tips and tricks, and we're presenting them to you.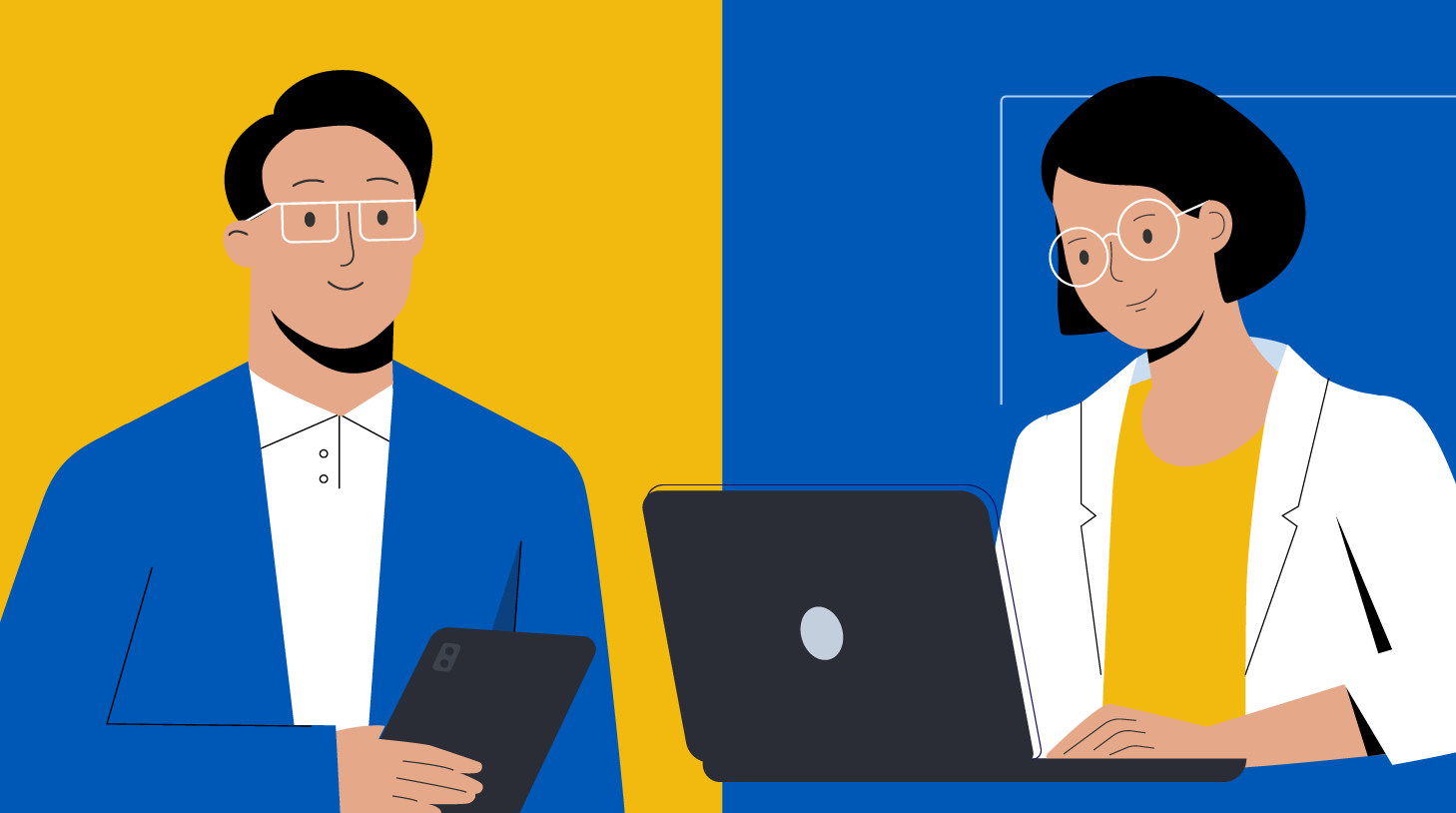 In response to the urgent need for many companies to transition to a fully remote workplace because of the COVID-19 pandemic, Workable co-hosted the webinar "Going Remote: Best Practices for HR & Recruitment" with Hired and BambooHR on March 25, 2020. More than 4,500 people registered for this webinar to pick up tips and practices from leaders who know the nuts and bolts of remote hiring and onboarding. Hired's Head of Customer Success, Will Alexander, moderated. Guest speakers were:
All shared valuable insights on virtual screening and onboarding, and useful tips to promote effective collaboration and positive employee relationships.
Virtual screening methods and tactics
The main difference between hiring remote employees and in-office recruiting is in the interviewing process – interviews are conducted via video and rarely (if ever) in person. Meanwhile, in the application phase, recruiters can follow their existing procedures.
According to Hope, being transparent and clear regarding the application, assessment, and screening phases is essential. This way, candidates know what to expect and prepare properly.
At InVision, the video interview length and interview questions the hiring teams ask vary based on the job position and seniority level. Candidates also get to meet other team members, too. Hope explains:
You can be creative with the screening methods you use. As Ryan explained, SmartBug Media's hiring team usually asks candidates to self-record a short video presenting themselves. This is helpful especially for customer-facing roles who represent the brand and company. Ryan said:
"We try to make it as easy as possible and we don't want people to spend two days producing some video. We just want to hear you talk. Are you articulate? Can you convey an idea? Is your space well kept?"
In addition to job-related questions, what other types of skills can you check during the video-screening? Hope noted that it's not only the job-fit skills that matter. You should also find out if the candidate is the right culture fit for your business and can thrive in a remote working environment.
On that level, Ryan pointed out the role that cultural marketing plays in remote hiring:
"We've spent a lot of time focusing on culture marketing for our company to try to illustrate what it's like here, and the type of family that you join, such that we're attracting people [who] want to be a part of that."
Ryan also highlighted the importance of building rapport with the candidates to understand their personal needs, motivators, and strengths:
"At the end of the day, business is done between people. It's not done between companies and candidates, or applications and approvals. And everybody here [in the company] wants to create a connection. No different than if you've met somebody at a cocktail party, and you want to learn more about them."
Promoting connection and confidence
All three speakers agreed that when onboarding new employees it's crucial to make them feel welcome and encourage them to build a supportive network within the company. Each of them described the remote onboarding process steps they follow, once they've provided new remote hires with the necessary gear and digital tools (video conferencing, messaging app, project management tool, etc.) to succeed.
'Xenia' onboarding program: Hope described InVision's onboarding process which consists of 20-hour sessions. After they manage the pre-onboarding essentials (e.g. equipment, paperwork) they move to the core activities.
In these sessions, they explain InVision's operating system and the company culture to new team members. They also elaborate on how to use digital tools in an efficient manner. Hope highlighted the importance of making yourself available and being clear to employees in this phase:
"We're really helping everybody ask the questions that they may not want to ask their manager, [and] learn the tools that we use in a little bit of a different way, in a really safe place. It helps us really break through that virtual screen and really get to that level of productivity."
90-day ramp up plan: Melissa described the 90-day ramp up plan for new hires at Stack Overflow – nearly all of it virtual. During the first 30 days, Stack Overflow focuses on building connection. They share the company culture and norms and introduce new employees to their teammates and partners. During days 31 to 60, they explain business strategic priorities and give employees their first projects. Over the final 30 days, employees set future goals with their managers.
Melissa emphasized that this plan isn't rigid across the organization:
"Those are the three pillars that we use across the organization. […] There are areas where we customize for the teams, for instance in technology, to be a little bit different, because they have to take a deeper technical dive."
80% effective in 60 days: According to Ryan, building confidence is key for new team members. At SmartBug Media, during the first 60 days, they train employees on a specific job responsibility and when they excel at it, they move to a new task. They also meet with customers early on.
In Ryan's own words:
Nurturing communication and employee relationships
For Melissa, an essential asset for effective remote work is "connectivity", building personal connections with your teammates. An example would be to create virtual "buddy systems" and help remote employees gain a sense of belonging in their new team.
Ryan highlighted the importance of non-verbal communication to understand how employees feel, and how you can pick up on non-verbal cues and nuances through calls and video conferencing:
"I personally call everybody at our company over a period of time to just say, what can we do to make business healthier? What does your roadmap look like here? And is there a path to see it? Because you don't have that office kind of chatter that you typically see."
Hope mentioned that every week they schedule virtual meetings with a rather loose agenda, where employees can jump in when whey feel like it, to socialize:
"I set up an hour every week on our team. We call it 'Friday fun day' and we just come in and we just chat about anything and everything; sometimes related to work, sometimes not."
Leaders play a crucial role in promoting healthy communication and making employees feel valued. The speakers shared some tactics for leaders who manage remote employees. Melissa talked about a nudging system they have that reminds managers that they haven't spoken to an employee for weeks and catch up with them:
Finally, Ryan advised leaders to do announcements via video instead of sending extensive emails to staff:
"Do an announcement on camera and don't script it. Just let it rip, because when your team sees your own emotion, your own kind of non-verbal cues on your face, I think it's really, really impactful to them."
Just when you thought it wasn't possible – or easy, even – it is indeed a realistic and doable prospect to manage onboarding fully virtually. Equip yourselves with the right tools and, most importantly, with the right attitude and you'll be more than ready to tackle this challenge successfully. And of course, you'll probably make mistakes down the road. That's OK. Just be sure to embrace them and grow through them.