Post-COVID tech talent: the gap and the bridge
It's true that with great power comes great responsibility. Under normal circumstances, it's also true that with great responsibility comes great power; impactful companies hold the upper hand in hiring scenarios, and well-performing sectors expect to have their pick of talented candidates.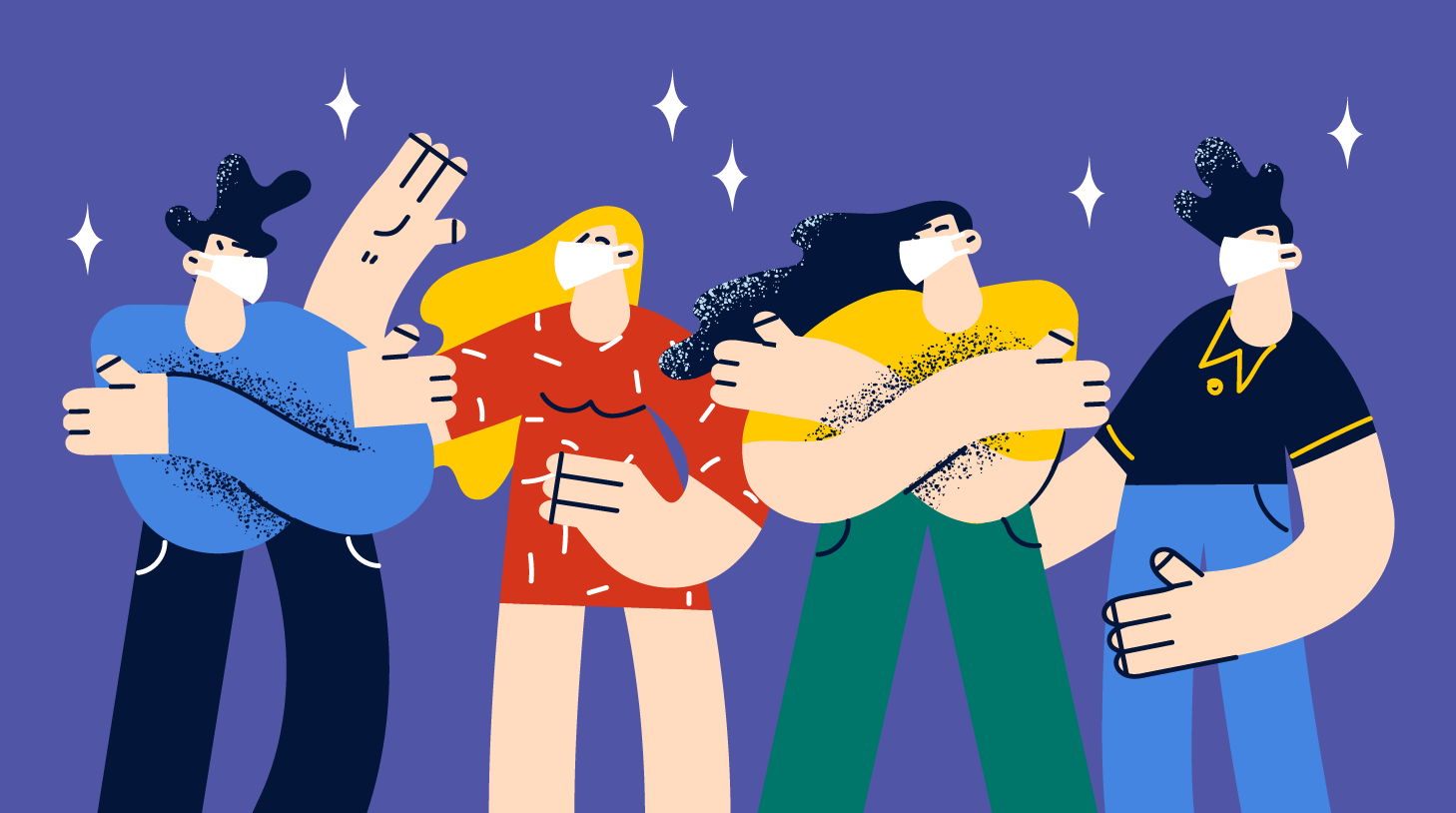 The post-COVID job market seems to operate on different logic, particularly in the tech sector. The pandemic-induced digital transformation placed heavy demands on technology professionals, and much of our collective COVID success can be attributed to their solutions. Based on the aforementioned principle, there should be no shortage of talented professionals and early-career candidates flocking to tech.
But hiring managers across all industries are losing time and money in the struggle to fill their (often urgent) tech-related positions.
The talent battle and the mounting skills gap
When researchers at McKinsey & Co. sought to understand the apparent skills gap, they separated relevant technology skills into seven separate 'battlegrounds.' Offering CIOs across the globe their choice from the seven, they asked survey respondents what will matter most to their organization in the next three to five years.
The largest percentage of CIOs ranked data analytics, IT, mobile, and web design as the fields with the most talent mismatch – the highest amount of need and the lowest amount of supply.
Quantified, McKinsey's experts are predicting a global deficit of 3.5 million cybersecurity positions by the end of this year. They expect that demand for agile skills in tech-related roles will outnumber supply by four to one, and the need for big data talent will be roughly 60% greater than the available labor. For a sector that's shaping our post-COVID future, it's not the demand-supply curve that one would expect.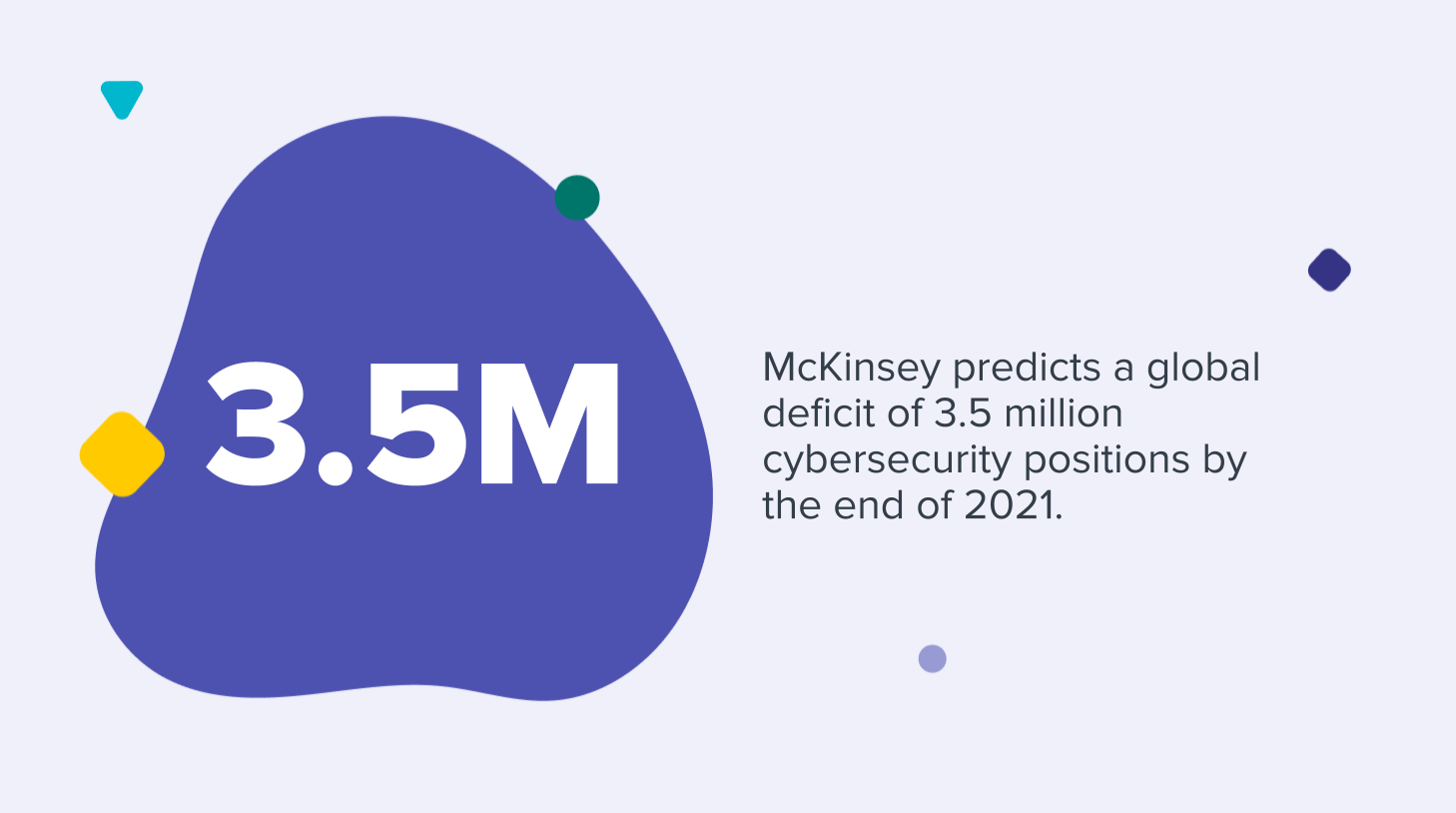 Real continuous learning: evolution as we speak
The numbers paint an alarming image, but they don't say much in the way of why. A crucial consideration is the rapid mental upkeep that the ongoing modernization of technology requires. A candidate today is required not only to have in-depth knowledge of existing systems, but also to understand how to transition from one system to another. Outdated programming languages, shifting organizational needs, and new-to-market vendors make intensive continuous learning a part of every tech-adjacent role.
Hiring managers and employers might ask themselves, then: are we supporting that learning? Generally, most leaders understand that training, re-skilling, and upskilling are all lifeboats in choppy COVID-19 waters. Turning to existing team members for new needs is not only cost-efficient, it's necessary for a healthy corporate culture. 82% of global executives seem to understand that, but only 27% of McKinsey's respondents said they've seen their employers pursue a talent transformation within the last two years.
Filling those seven areas of tech-related needs will require an artful combination of re-skilling, up-skilling, and open-minded recruitment methods that draw on alternate sources of talent. For post-COVID tech talent recruiters and hiring managers, below are a few promising ways to extend a talent search.
The post-COVID tech talent search: talent comes from anywhere
New candidates could determine the course of a company's recovery; it's crucial that employers remain open to talent in all of its many forms, shapes, sizes, and funnels. Beginning on a local level, accredited educational institutions should be a feature of every recruitment scheme. Developing relationships with nearby colleges and universities can help hiring teams engage early candidates and better understand the candidate's skill set based on curricular offerings.
The pandemic has also shifted the educational landscape, bringing with it long-awaited changes. A number of options now exist on the market for certification and needs-aware training, helping candidates at any stage of the career train move toward the specific needs of their local job markets.
Partnering with training institutions, employers can not only engage with a self-motivated pool of applicants, they can help training professionals understand the nuances of what their local business ecosystem is seeking.
From soft skills training to advanced coding languages, local and virtual training courses are alternative talent pools, and recruitment teams should make every effort to be involved at the early stages.
The new professional ecosystem: a holistic approach
The current shortage landscape calls for non-traditional solutions. At the talent sourcing phase of the recruitment process, hiring managers can capitalize on educational settings, training platforms, and online certification offerings to find incredible talent that will be perfectly positioned to make an early contribution.
The vetting phase, too, requires new techniques. The number of self-taught IT professionals is higher than ever and continues to rise. Many candidates go through short skill acquisition programs that don't hold the same weight as a formal degree on a resume.
Read more: Tech recruitment in London: Luring and sourcing top tech talent
But one look at their portfolio might make it clear that this is a candidate the company can't afford to lose. Opening up the recruitment process not only to different sources of talent, but also different forms of credentials, is a crucial part of post-COVID tech talent hiring. Portfolios and skills tests should be as important, if not more important, to the hiring team.
To better understand the performance of the candidate outside of their credentials, hiring managers can involve senior IT executives within the company in the recruitment process. Roles are growing more sophisticated and malleable; it's likely that the current employees know best the kind of competence and skills that would make the most beneficial addition to the team.
Tech-focused candidates want to speak the language of tech with other tech professionals. Rather than trying to get a full recruitment team up to speed, involving senior tech executives, and maybe those anchor hires, is the superior strategy.
Read more: Wooing top tech talent: Recruiting in the Boston tech scene
Technology is driving business success and post-COVID enterprise relevance. But it won't be a linear path to securing a well-staffed and well-supported team. Non-traditional strategies, from talent sourcing to skills assessment, will be needed to build a robust, diverse and competent team.
By partnering with education institutions and local training programs, giving due weight to a candidate's portfolio, and involving tech professionals throughout the recruitment process, hiring managers and employers will have what they need to appeal to top talent and compete in the post-COVID hiring arena.
Pablo Listingart is the Founder and Executive Director of ComIT, a non-profit organization designed to help people overcome employment barriers and re-introduce themselves to the local market. With an extensive network, ComIT builds ever-changing courses tailored to industry needs, connecting promising graduates with companies in need of local talent.