INFOGRAPHIC: Flexible work arrangements and US priorities
Great Resignation, anyone? It's not just that workers are quitting in the US – they're simply not applying for new roles. If you work in recruitment, you know this. The Candidates per Hire metric is dropping dramatically, which means it's even harder to fill those crucial roles in your organization. But there's a potential workaround: flexible work arrangements.
People talk about a candidate shortage – but that's not necessarily the case. The candidates are out there – they're just not applying to open roles with you.
Also, when recruiting, you're not only competing with other companies for candidates. You're also competing with candidates' life priorities. People now want work that aligns better with their personal lives – whether that's family, passion projects, personal plans and ambitions, or something else outside of the daily grind.
Want to see all the data in one place? Check out the full infographic below or download it for your own files.
Yet, many employers don't seem to be especially attuned to this. A Future Forum Pulse survey in Oct. 2021 finds a major disconnect between decision makers and employees when it comes to return-to-office plans.
In all of this is an emphasis on flexible work arrangements. US workers want it, according to Workable's Great Discontent survey:
This is especially true for those identifying as a woman: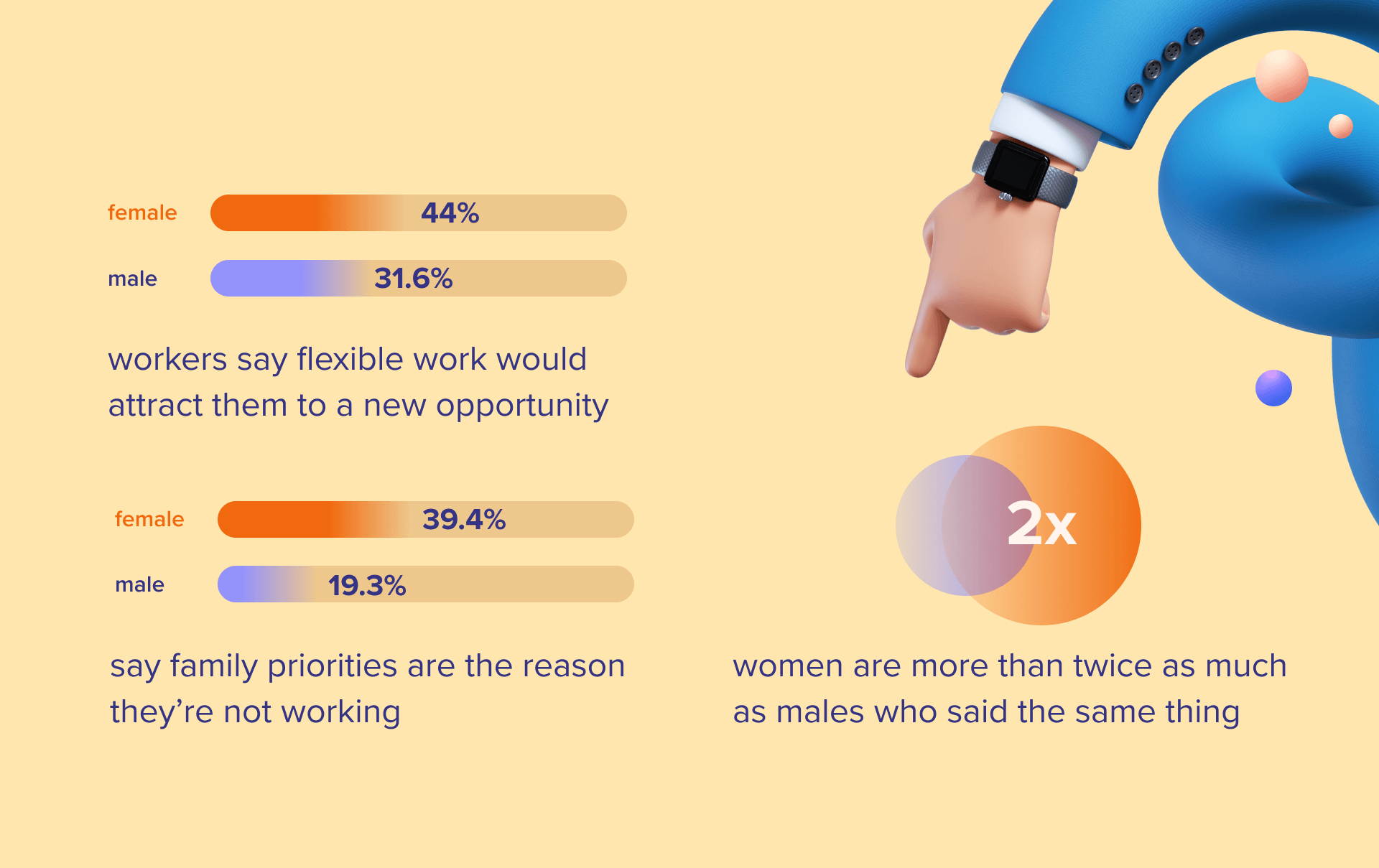 Or as a minority:
But it's not as simple as offering flexible work arrangements as a company policy. Well – it is that simple, but the idea of flexible working itself is a little more nuanced. Flexible work is actually comprised of two very different things under one umbrella: flexible work schedules and flexible working by location.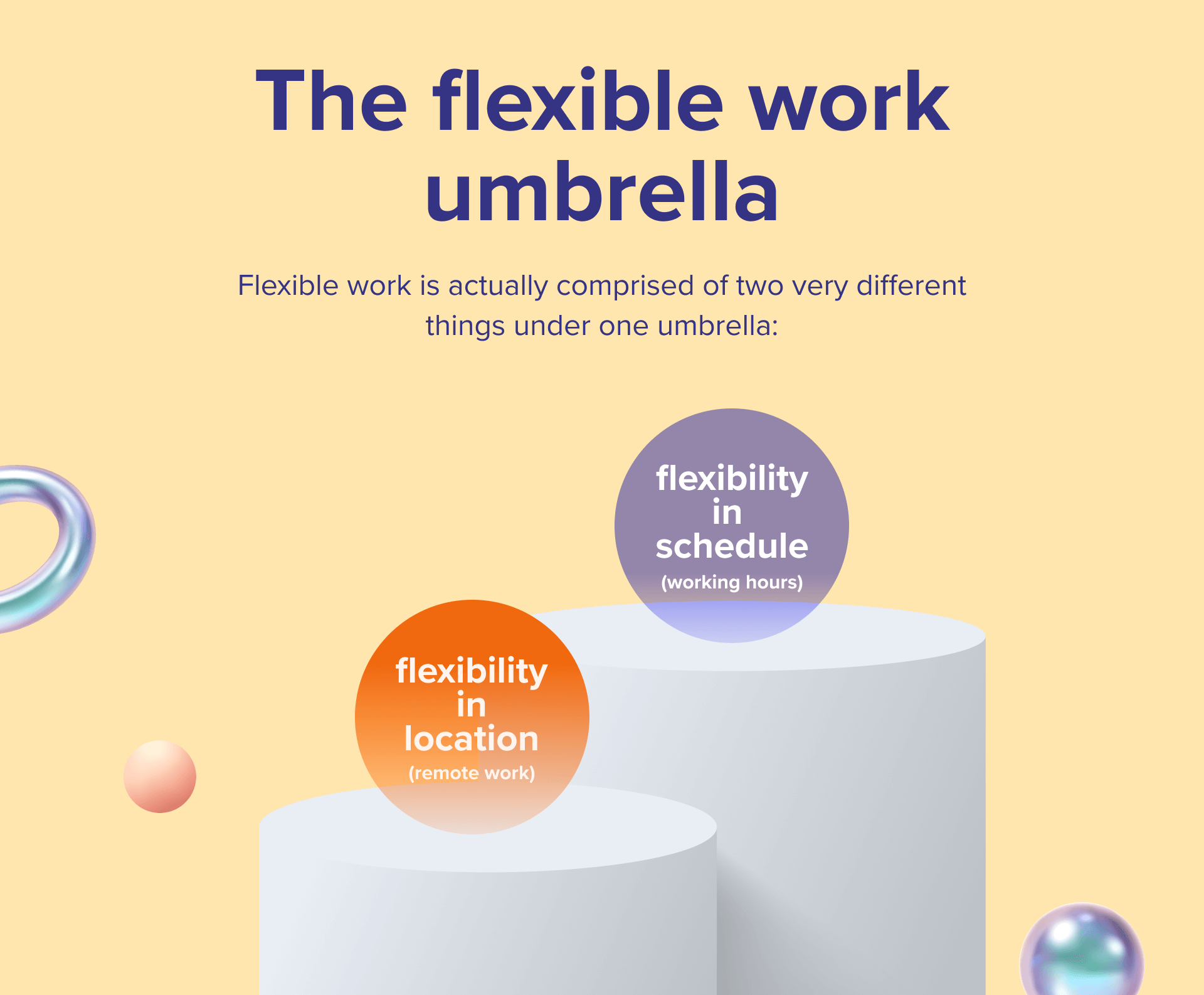 And one can exist without the other. As it happens, both are valued – but one much more than the other: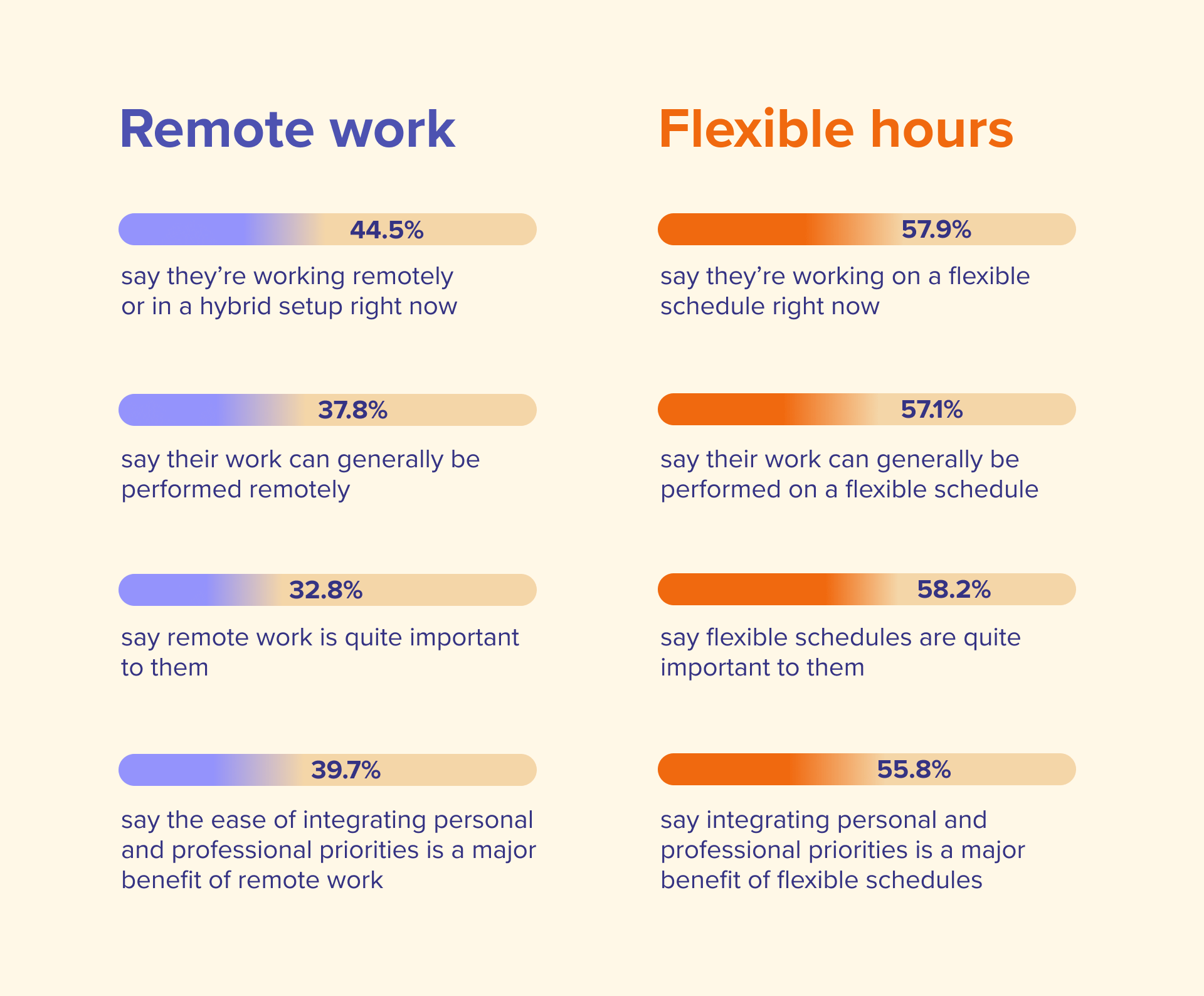 Now here's where it gets interesting. A significant chunk of respondents in the US think their employer will return to the way things were before the pandemic.
Are you one of them? Perhaps there's a need for on-location work or on-time work in your industry or sector – which is fully understandable. But perhaps there isn't – and the only thing holding you to the traditional on-location, 9-to-5 grind is because you've always done it that way.
When you have workers who do think they can do their jobs remotely or on their own schedule, perhaps it's time to evolve your value proposition as an employer.
So, is there a candidate shortage? Maybe not. There's potentially an employer shortage – in that not enough employers are offering flexibility in the workplace.
This is your opportunity. Adapt and update your policies to support your employees to bring their full selves both to home and the workplace, and you'll find more candidates knocking at your door.
We hope these insights are helpful to you. You can also learn how to implement flexible work schedules into your workplace and use our flexible working hours policy template to get started.
Also consider updating your careers page and fine-tuning your job descriptions so they engage a potential candidate's best interests.