Ask a Recruiter: What is the best way to reject a job applicant?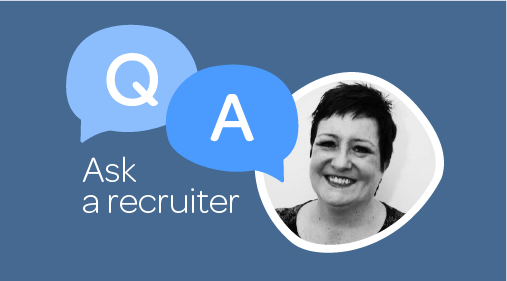 No one likes to be rejected and I don't believe there is a single "best way" to do it. But as it is the single-most frequent task recruiters do, here's my guide on how to reject a job applicant based on the simple philosophy of treating people with respect and using common sense.
As a general rule of thumb, I believe that the rejection should reflect the amount of effort we have expected from the applicant depending on the stage of the process they've reached. Sometimes a "higher touch" more personal process may be appropriate for very senior or specialist roles. Often Recruiters agonize for so long on how and what to say they end up doing nothing. That is unacceptable and leads to a very poor candidate experience!
At every stage, feedback/rejection should be given within 24 hours—if more time is needed to make a decision, then send a holding message with the expected time frame. This way the applicant will still feel that they're important to you.
Rejection at application stage. A standard but personalized email rejection is fine. Thank them for their interest, but advise them you are working with candidates who more closely match your requirements. This template should be a standard feature of your ATS.
Rejection after initial screen (phone or video.) A rejection email is still acceptable at this stage. Always thank them for their time and if you can, give a specific reason why you have decided not to proceed. If you prefer to call the candidate you should be prepared for them to ask for specific details about how you reached your decision.
Rejection after technical test. Some technical tests can take hours to complete and most candidates already have full-time jobs and lives—so even if they don't reach the standard you want, they deserve to have feedback on their results, given the effort they've gone through. It is imperative that the commentary is provided by the Hiring Manager or Assessor so that it is authentic and constructive. The delivery of this message can still be by the Recruiter via email or phone call, depending upon personal preference.
Rejection after face-to-face interview. An applicant who makes it this far in the process should always, at the very least, be rejected by a phone call or video chat (for example, Skype/ Google Hangouts.) They've committed a lot of time and effort to your process and this should be reflected in the manner of your rejection. Provide them with honest, constructive interview feedback and specific reasons, and follow up via email if they request it for reflection later.
Joanne Ward is the Managing Director & Co-Founder of Winter Court Consulting, a UK-based company providing internal recruitment teams on a project basis to help startups and scaling businesses manage recruitment challenges. Follow Joanne on Twitter @Joanne_WCC and LinkedIn.