Employee engagement strategies that work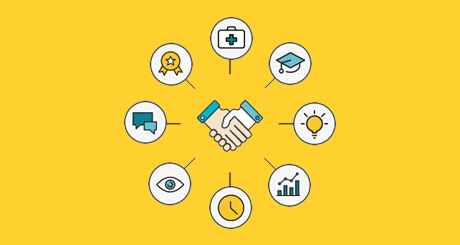 Low employee engagement is a global problem. Right now, seven out of ten employees in the US drag their feet to work. This number is even higher around the world. A team of clockwatchers is fatal to a growing company. On the other hand, companies that nail their employee engagement strategies outperform competitors in profitability, productivity, and all the ways that count. So what's the secret sauce? How do successful companies beat the odds, and what does that actually look like?
Here's some employee engagement strategies that work for Limeade, The Hershey's Company, Starbucks, General Mills and Patagonia.
Make the right hire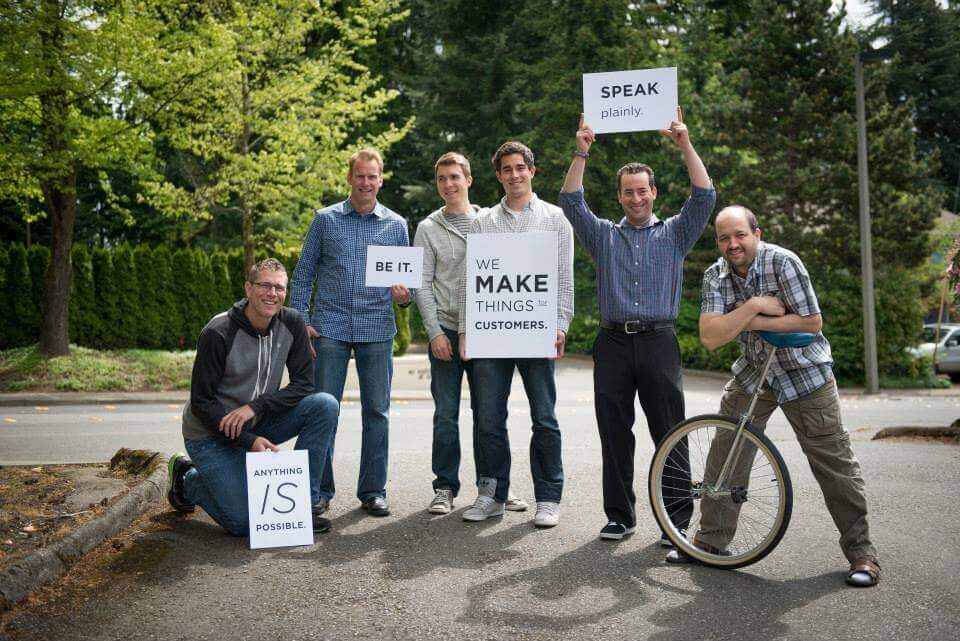 There's lots of talk about shaping culture and instilling a sense of purpose but the truth of the matter is that you'll do less work in these areas if you have a great recruitment process. Thorough screening, including take home assignments and the right interview questions, results in onboarding people who are engaged from the very beginning. Your employees will feel well-suited for their jobs, support your vision, and model your company values.
A nice employee engagement idea comes from the corporate wellness company Limeade. At Limeade, they make hiring decisions based on candidates' natural inclinations towards "intrapraneurship", generally defined as behaving like an entrepreneur within a larger organization. They assess this by asking candidates to talk about how they started new initiatives at their previous workplace. "The people who are most revered at Limeade are the ones who act like owners. They constantly go the extra mile in helping the company, our customers, and each other," says Limeade CEO Henry Albrecht. It's no surprise then that they've scored higher in the Intrapraneur Index study than any other company to date.
Recognize a job well done
It's such a little thing and it sounds obvious, but companies need to get better at praising and rewarding employees when they've done well. Recognition is one of the top three drivers of employee engagement, and companies that make a practice of recognizing great work have lower turnover rates.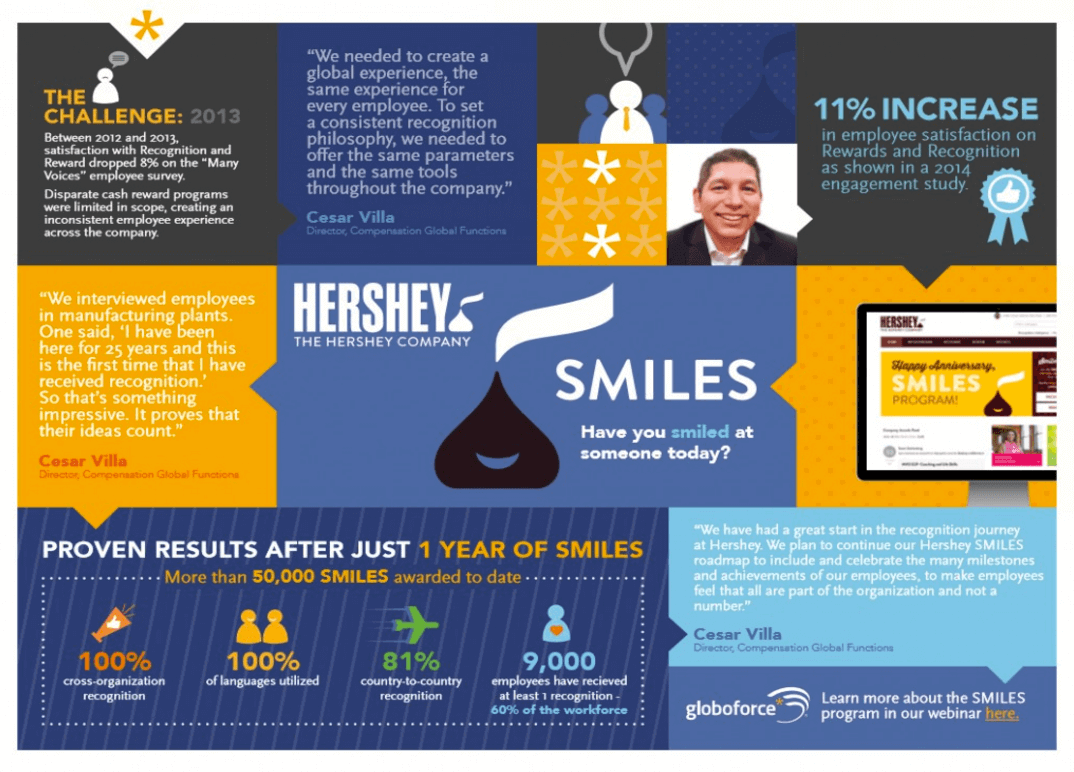 In 2014, The Hershey Company prioritized social recognition as a way to become a better place to work and tapped the experts at Globoforce to roll out a global, company-wide recognition initiative called Hershey Smiles. In just one year, they saw results. According to Cesar Villa, Hershey's Director of Compensation Global Functions, "60% of our population has received at least one recognition and almost 70% of leaders have delivered recognition." Employee engagement at Hershey's also increased by 11% over the previous year.
Saying "thanks" doesn't need to break the bank. A newsletter spotlight or a standing ovation at your next meeting will work just as well.
Develop your people
It's not easy to thrive in food and hospitality, an industry that's notorious for constant employee churn. Starbucks leads the pack in this sector by providing generous health benefits and tuition reimbursement. On top of that, they've got their Leadership Lab, an annual leadership conference and tradeshow for their store managers. "This is a company that cares about people… There's a passion for developing strong leaders," says store manager Kate Wentworth.
General Mills also boasts renowned employee development programs. In 2009, they launched a multiyear "Great Manager" initiative to build a solid base of highly effective managers throughout their company. This engages their managers, which has a positive ripple effect on teams and encourages them to stay longer at the company.
Eight out of ten employees will leave if you don't provide opportunities for career growth. Ask your team what skills they'd like to hone. Supporting career development will encourage your team to excel at work and result in more productivity for your business.
Provide time to think, create, and rest
The myth: More hours at work result in more and better output. The truth: Overwork backfires on businesses. Stress linked to overwork results in higher healthcare costs and poor work performance. Giving employees ample time to rest and recuperate helps them achieve peak performance at work.
Patagonia, the outdoor apparel manufacturer, takes a firm stance against "presenteeism", or the belief that people should be at work while they're ill or be at work beyond the time needed. Their employees set their own flexible, results-oriented schedules. Even part-timers are well-cared for. If you work 20 hours a week, you're eligible for "no-cost" health insurance, paid sick leave and vacation. Parental leave consists of 16 weeks off, according to WorkingMother.com. The practice attracts and retains great talent. Since 2008, Patagonia has doubled in size and tripled its profits. Turnover is rare and their employees are fiercely loyal.
For smaller teams, maternal leave, paternal leave and a short-term disability policy are an excellent start to making sure that your employees have the extra protection and work-life balance they need.