How a bold initiative can boost disability employment
"Meet the people who make our soap. Then feel free to steal them." That's the opening line at the website of BECO., the UK-based soap making brand. Rather unusual, isn't it? Why would a company want to lose their employees?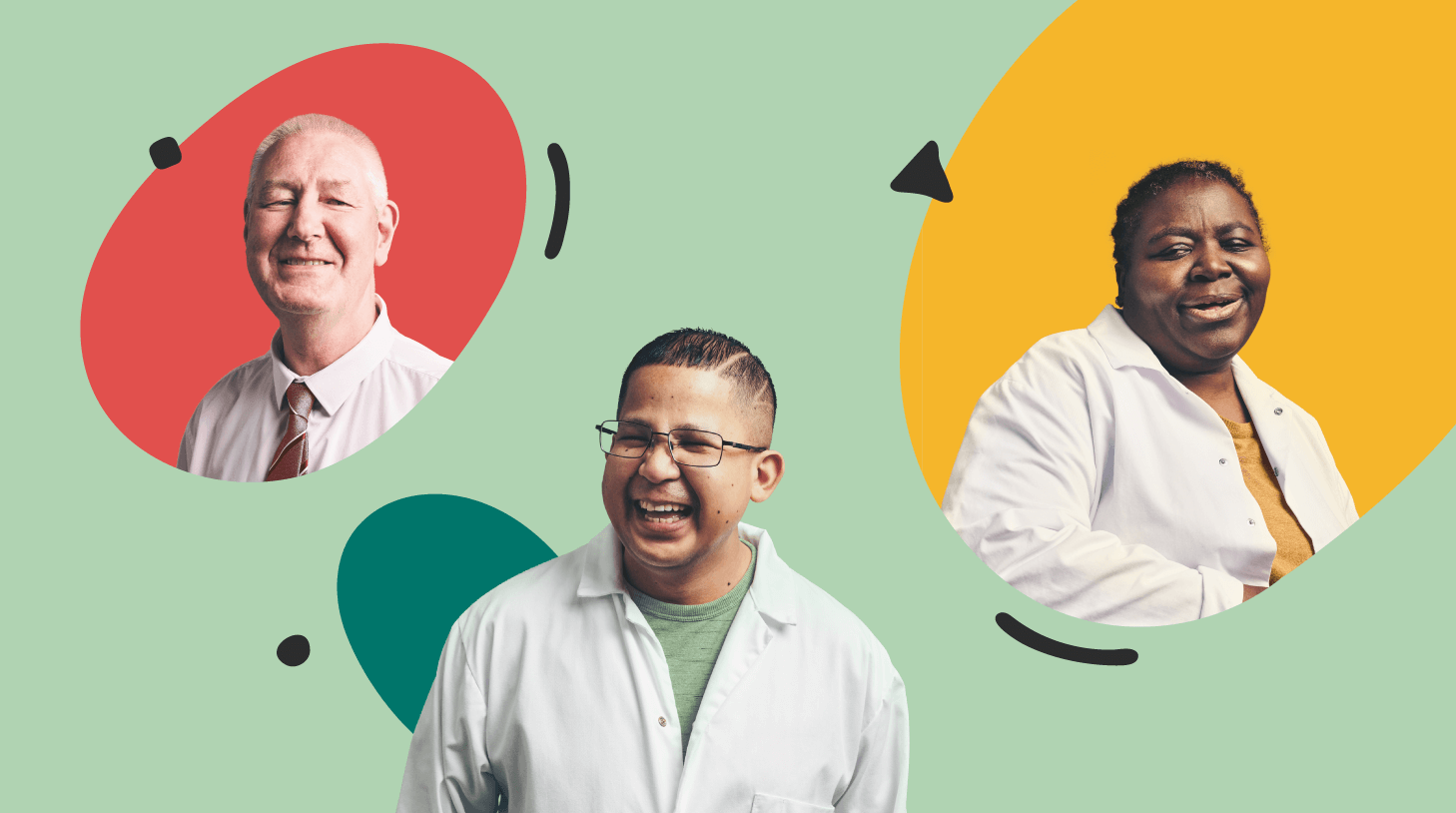 It's not that they don't like them. Quite the opposite. It's an initiative spearheaded by CLARITY & Co, the social enterprise behind the brands BECO., CLARITY and the Soap Co., to actively support and encourage disability employment. Not only do they themselves hire people with disabilities, but they also encourage other companies to follow their example. That's what BECO.'s #StealOurStaff campaign is about.
It's already a challenge for people with disabilities to get a job. Even when they do, they're often trapped in dead-end careers, menial tasks and sub-minimum wages. It doesn't have to be this way, though. Better, it mustn't be this way.
Disability employment in action
According to statistics there are [more than] 1.1 million people of working age with disabilities in the UK who are unemployed. Clarity & Co's Head of Employment Services, Gillian Austen says "75% of our employees have a disability. We would like to hire more, but we don't have the capacity to do so, therefore we need other employers to help. Of course we don't enjoy seeing some of our best friends and colleagues leave, but we're happy to be a stepping stone to help them land their dream job."
Approximately 50% of the staff at Clarity & Co. have the ability to progress into mainstream employment. Using their time there (6 months to 2 years) to build up their skills and confidence before they transition to an external role This then frees up a supported employment space, allowing Clarity & Co. to offer a role to someone else with a disability that is struggling to find work, thus decreasing the overall disability unemployment rate.
The decision to hire people with disabilities was not random; there's a whole philosophy that drives it. The organization was formed back in 1854 by Elizabeth Gilbert, who herself was visually impaired (VI). She wanted to give other VI individuals the chance to work, Gillian says. "We may now be a pan-disability employer and manufacture a very different product range compared to back then, but the vision and values have never really changed in all these years."
Is there such a thing as positive discrimination?
"We have a mixed workforce," Gillian explains, "but, wherever possible, we like to give opportunities to those with a disability or health condition. Everything that we do is focused around supporting people with disabilities into work."
"We invest time in this, as it is why we exist."
You may call it positive discrimination, or affirmative action, or something else, but, according to Gillian, there is a place for it when recruiting is done for the right reasons. At CLARITY & Co., for example, the goal is to help change perceptions of disability.
As a not-for-profit organization, sales don't only help the company operate. Products reach high-street retailers, large companies such as PwC and BNP Paribas, online customers, and companies in the hospitality sector across the UK. It's through these products that CLARITY & Co. gets to spread the message of the disability employment gap to a wide audience.
"We also attend networking events and functions and present across a wide range of corporate and other events to talk about our social values and raise awareness about disability unemployment," Gillian adds. "And we host many people at our factory from the business world and beyond, offering tours and team-building sessions."
It's not an easy journey
Gillian admits that there are some costs involved in making adjustments in your workplace. But it shouldn't be a dealbreaker. "In most cases, companies can get assistance in covering those costs through work funding."
She also advises employers to expand their candidate sources.
"There are so many people with disabilities out there who want to work. We source our candidates via various partnerships; for example, with the local Jobcentre Plus and other training providers who have individuals furthest from the job market on their caseloads, local council employment schemes and other disability organisations that support individuals with disabilities or health conditions into work."
And certainly, those efforts needn't to happen in isolation. Companies can learn from each other and work together to fight the disability employment gap. The #StealOurStaff campaign from BECO. is a good example of how to make an impact.
"In the first week alone, for example, the campaign achieved over 25 million social media impressions and gained a lot of media coverage, with retweets from Richard Branson, Deborah Meaden and Sara Cox," Gillian says. "This certainly helped raise awareness of the disability employment gap, which was one of our aims."
And it goes more than that. She adds that they're already in discussion with a number of employers regarding the campaign with a few interviews underway. Those are the real gains from opening up the topic of disability inclusion at work; removing the barriers and reducing the unemployment rates among people with disabilities.
As Gillian concludes in a powerful message: