UCaaS: Why companies need to consolidate collaboration tools
Hybrid work has led to the use of multiple overlapping communication tools, creating inefficiencies and security risks. Learn how a unified communication platform can address these issues by improving efficiency, enhancing collaboration, increasing employee engagement, lowering the total cost of ownership and simplifying administration.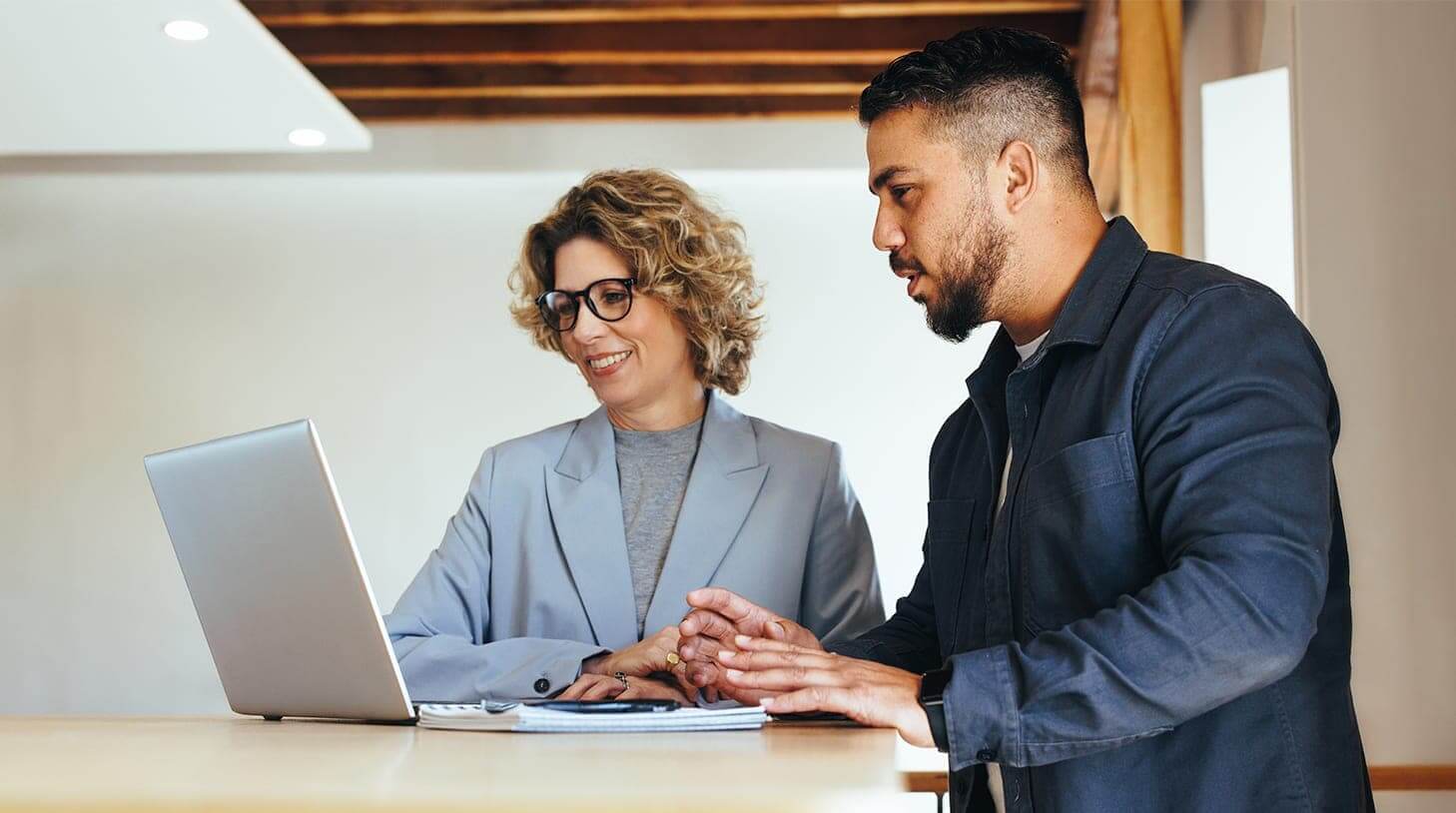 Hybrid work brings with it many challenges, but the use of multiple communications platforms and overlapping collaborative tools may be the most frustrating. According to Gartner research, workers are using collaboration tools at least 44% more than they did in 2019. With a broader range of tools, companies inevitably encounter overlaps in capabilities and face challenges with inefficient workflows.
But what does that mean for your organization? Why does it matter? And what can you do to change that?
Let's walk through the challenges of disjointed collaboration tools and what you stand to gain from a single, unified communication platform.
Challenges of disjointed systems
Workforces, customers and clients today are more distributed than ever before. According to Gallup, only two in 10 full-time U.S. employees are completely on site. Over the long term, most organizations plan for their workforce to lean hybrid, with 55% working both in-office and remotely, 22% fully remote, and 23% fully in office.
More importantly, that's what the workforce wants. A recent Buffer report indicates that 97% of employees want to work remotely at least some of the time for the rest of their careers. Communication platforms are essential in keeping team members connected across the hybrid workplace.
Here's the problem: During the pandemic, companies rushed to accommodate the suddenly remote workforce, often adopting multiple collaboration tools to meet varying needs. Research reveals 72% of businesses now use between three and nine collaboration tools, while one in five reports using more than 10. For companies that generate more than $10 billion in revenue, that figure more than doubles to 42%.
Relying on multiple collaboration tools can create a fractured communication environment, particularly if your solutions don't work well together. Even worse, it opens a Pandora's box of other challenges:Increased administrative work: Managing a few different communication platforms is hard enough, let alone half a dozen. Typically, each system is managed through its own dashboard, furthering the burden IT teams bear when overseeing their company-wide use.
Let's look at some of the challenges of a disjointed tech stack:
1. Greater IT costs
Multiple vendors, multiple contracts, multiple bills. Together, these create higher costs that can impact your capital and operating expenses.
2. Heightened security risks
Each platform is an entry point into your infrastructure. A larger attack surface means your proprietary information and private data are at greater risk. Worse yet, the more systems you have, the more difficult it is to regularly update, patch, and protect them.
3. Decreased productivity
Team members need to stay aligned on priorities to meet deadlines efficiently. Fragmented systems create communication silos that make it difficult for employees to collaborate, connect, share ideas, and remain on the same page.
4. Frustrating, disjointed user experience
Nobody enjoys jumping between dashboards and disparate interfaces, especially when they're juggling high-priority projects. Moreover, each platform works differently, which means multiple onboarding processes and workflows.
Connecting the dots
Recent data shows 86% of organizations plan to consolidate their collaboration solutions in the next year. One way to do it is by leveraging a Unified Communications as a Service (UCaaS) platform.
UCaaS refers to the integration of multiple enterprise communication tools into a single, comprehensive platform. Rather than jumping between different systems or juggling various devices, everything is accessible through one comprehensive suite of capabilities. But UCaaS isn't merely how you bridge the gaps between your technologies, it's also how you keep employees connected and customers close.
The benefits of using one unified platform include:
1. Improved efficiency
With access to all the necessary tools, employees spend less time troubleshooting issues or switching between platforms and more time on core business operations.
2. Enhanced collaboration
UCaaS platforms break down information silos, empowering you to share files, present ideas, and enable asynchronous communication through messages, videos, and more. Plus, it makes data more accessible for both administrators and team members to use to their advantage.
3. Better employee engagement
There's only one system to learn, so you don't need to waste resources training employees on various tools. This goes a long way toward keeping people engaged at work, as it's both more intuitive and can make their jobs easier in the long run.
4. Lower total cost of ownership (TCO)
Replacing multiple solutions with a single, vendor-agnostic provider can reduce TCO by as much as 56%.
5. Easier administration and management
UCaaS platforms provide a single dashboard for the management of users, apps, and even devices. They make it easy for IT to provision users, troubleshoot issues, and gain powerful insights and analytics – all while controlling end-to-end security.
UCaaS must-haves
What does a fully unified communication solution really look like? Along with a robust array of features, the best vendors should cover a few key capabilities:
Calling: Cloud calling allows you to replace a costly Public Branch Exchange (PBX) infrastructure with a fully cloud-based Voice-over-Internet-Protocol (VoIP) solution. This enables you to call from anywhere on virtually any device, including a desktop computer, laptop, tablet, smartphone, or softphone.
Messaging: Always-on messaging can be used synchronously or asynchronously to keep people in the loop no matter where they are. With one messaging system across the entire business, you can easily share files and reach out to team members at the click of a button.
Meetings: Video conferencing is a hybrid work staple. But, with innovations aimed at real-time engagement, like digital white boarding, polling and Q&A features, video conferencing goes beyond a mere staple to something vital your teams will look forward to. Plus, accessibility tools such as live translation and closed captions ensure everyone can participate in collaborative settings.
Devices: Collaboration devices are a great addition to any UCaaS solution. They bring an added layer of high-quality video and audio, innovative features like background noise removal, and, most importantly, the ability to get the full native experience on leading meeting platforms – all with a single touch to join.
Power up your hybrid future
As organizations continue to embrace hybrid flexibility, the challenges of disparate communication systems will only become more difficult.
The optimal way forward is to consolidate those technologies into a single, unified communication and collaboration suite with the capabilities necessary to empower a distributed workforce and make your IT ecosystem simpler to manage.
Reilly Nolan is a writer with more than 10 years of experience across the technology, healthcare, interior design, consumer goods, and fashion industries. Unpacking the human aspect of the product experience is what informs his writing most. In his spare time, Reilly has published and shortlisted fiction in a variety of national literary magazines.
Frequently asked questions
What are the main challenges of using multiple collaboration tools in a hybrid work environment?

The main challenges include increased administrative work, higher IT costs, heightened security risks, decreased productivity, and a frustrating, disjointed user experience.
What is Unified Communications as a Service (UCaaS)?

UCaaS refers to the integration of multiple enterprise communication tools into a single, comprehensive platform, providing a more seamless and efficient user experience.
What are the benefits of using a unified communication platform?

Benefits include improved efficiency, enhanced collaboration, better employee engagement, lower total cost of ownership, and easier administration and management.
What are the key capabilities to look for in a fully unified communication solution?

Key capabilities include cloud calling, always-on messaging, video conferencing with innovative engagement features, and collaboration devices that offer high-quality audio and video.
How can a unified communication platform support a distributed workforce and simplify IT management?

By consolidating multiple tools into one platform, a unified communication solution empowers employees to collaborate more efficiently and effectively, while also providing IT teams with easier administration and management through a single dashboard.