Why a returnship program can soothe your hiring blues
Attracting quality candidates and hiring great employees is challenging right now. Introducing a returnship program in your company may help.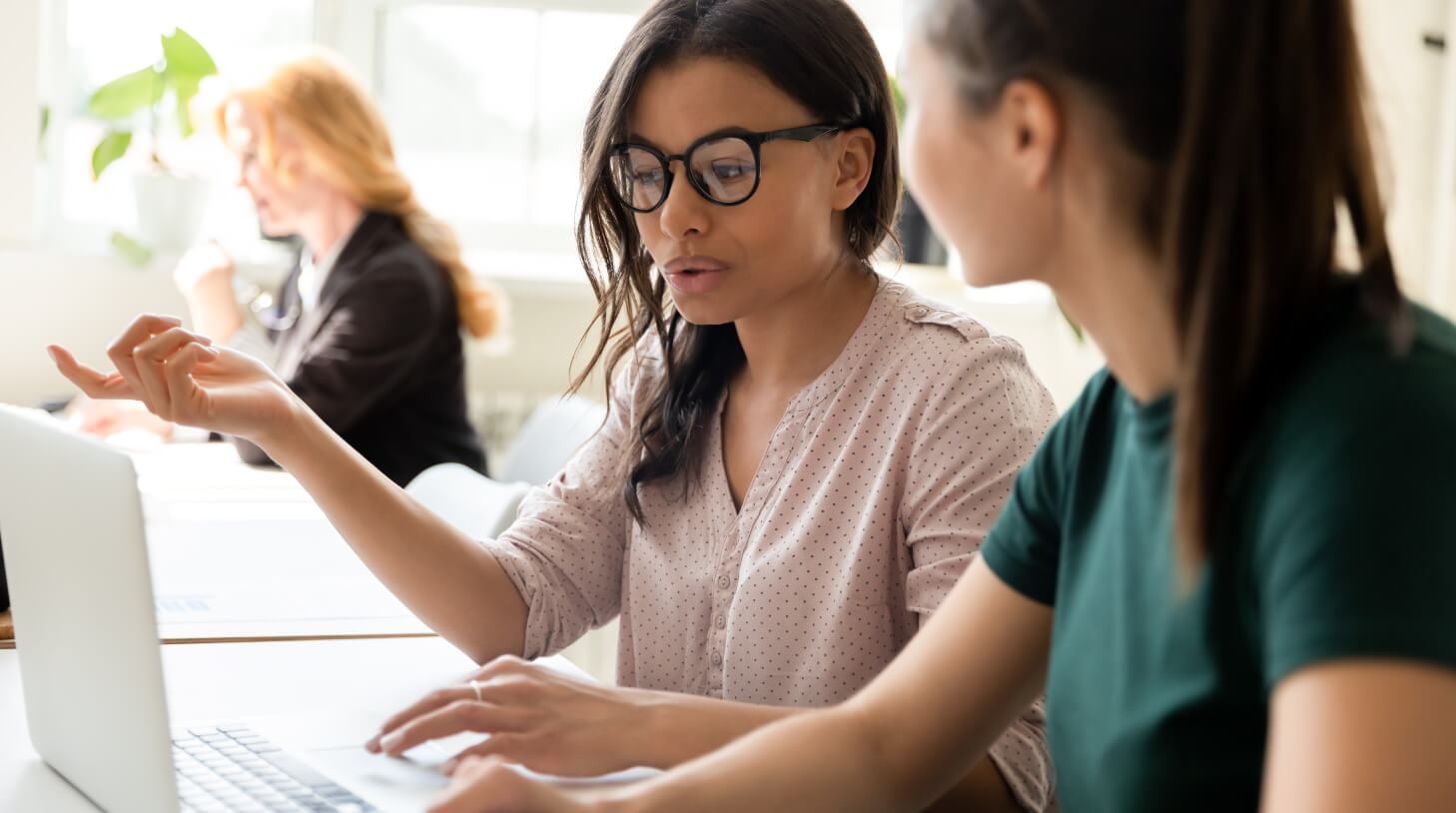 If you've ever stepped out of the workforce and tried to ease your way back in, you know how frustrating this can be. Now add a pandemic to the mix and what you're left with is one big hill to climb.
The pandemic walloped just about everyone, but women were impacted most. According to research from the McKinsey Global Institute, female job losses due to COVID-19 are 1.8 times higher than men's. As of February 2021, women lost 5.4 million jobs during the pandemic compared with 4.4 million lost by men.
Related: Gender and COVID-19: 7 stats on women at work in 2021
You might be thinking, "This is old news." It's not.
According to a recent report from the National Women's Law Center, only 39,000 women entered the labor force in January of 2022, while at the same time, 1 million men entered the labor force.
At the same time, U.S. employers in need of talent are faced with extremely low unemployment rates of 3.6%. Many are singing the candidate shortage blues, which isn't going away anytime soon.
How to solve two problems with one solution
Here's one strategy that can help solve two problems – returnship programs, or Return to Work Programs.
A returnship is basically a full-time paid internship for people who have been out of the workforce for several years. The idea is that technologies and best practices may have changed while the person has stepped out. These programs help experienced workers quickly come up to speed.
This trend appears to be slowly gaining traction.
Some of the more high-profile companies offering returnships include Disney, Amazon Web Services, PayPal, and Microsoft.
Now is the perfect time to incorporate a returnship program into your talent strategy.
Some business owners are skeptical when hiring people who've been out of the workforce for a while. That's unfortunate, as this means they're missing out on a large pool of well-qualified candidates.
These programs can help you strengthen your company culture, and who couldn't benefit from that these days? It won't take long for word to get out about your family-friendly work policies, which will help you recruit and retain talent. This approach could be an excellent solution for staffing some of the harder-to-fill positions in your organization.
How to start a returnship program
Now that you're aware of the various benefits of having a returnship program, here's how you can go about starting one in your company.
1. Establish the guidelines
How long will someone need to be out of the workforce, to be eligible for your program? How long will your program run for? Will participants be paid or not? Will members remain in one position or rotate through several departments?
Will everyone be paid the same, or will pay rates vary depending on experience? Is the program solely for women, or will men be permitted to apply too? Can participants work from home, or will they be required to come to the office?
2. Assemble the job description
Check with your department heads to see if they're interested in participating in the program. If so, have them write a job description that outlines the role, expectations, and requirements.
Be sure to state "returnship" or "return-to-work" in the job description so that everyone understands this is a temporary position.
3. Get the word out about your program
Create a separate page on your career website to showcase this forward-thinking program. Post the job descriptions on job sites to help increase your reach. Don't forget to let your employees know about this new offering, as many may have friends or family members who may be interested in participating.
4. Assess candidates
When evaluating candidates, remember to focus on the person's potential and current skills rather than experience. Consider the skills gained while stepping out of the workforce.
5. Launch your program
The most effective returnship program includes onboarding, opportunities to meet senior executives, and skills training. It's also a best practice to assign a mentor to each participant.
6. Adjust your program as you go
It's unlikely that everything will be perfect right out of the gate. Gather ongoing feedback from participants and adjust your program accordingly.
Returnships are like internships – but for skilled workers. Establishing such a program can help soothe some of your hiring blues.
Roberta Matuson, The Talent Maximizer® and President of Matuson Consulting, helps world-class organizations like General Motors, Takeda Pharmaceuticals, and Microsoft hire and retain world-class talent. Roberta is the author of six books on talent and leadership, including the newly released, Can We Talk? Seven Principles for Managing Difficult Conversations at Work, and Evergreen Talent. Sign up to receive her free newsletter, The Talent Maximizer®. Follow her on Twitter.