How to craft a remote-friendly recruitment and retention strategy
Plenty of businesses are opening their eyes to the benefits of remote working. To some extent, they have little choice – the newfound exposure to flexible and remote work triggered by COVID-19 has prompted many thousands of employees to quit their jobs in search of a long-term remote work structure, and organizations are scrambling to adapt.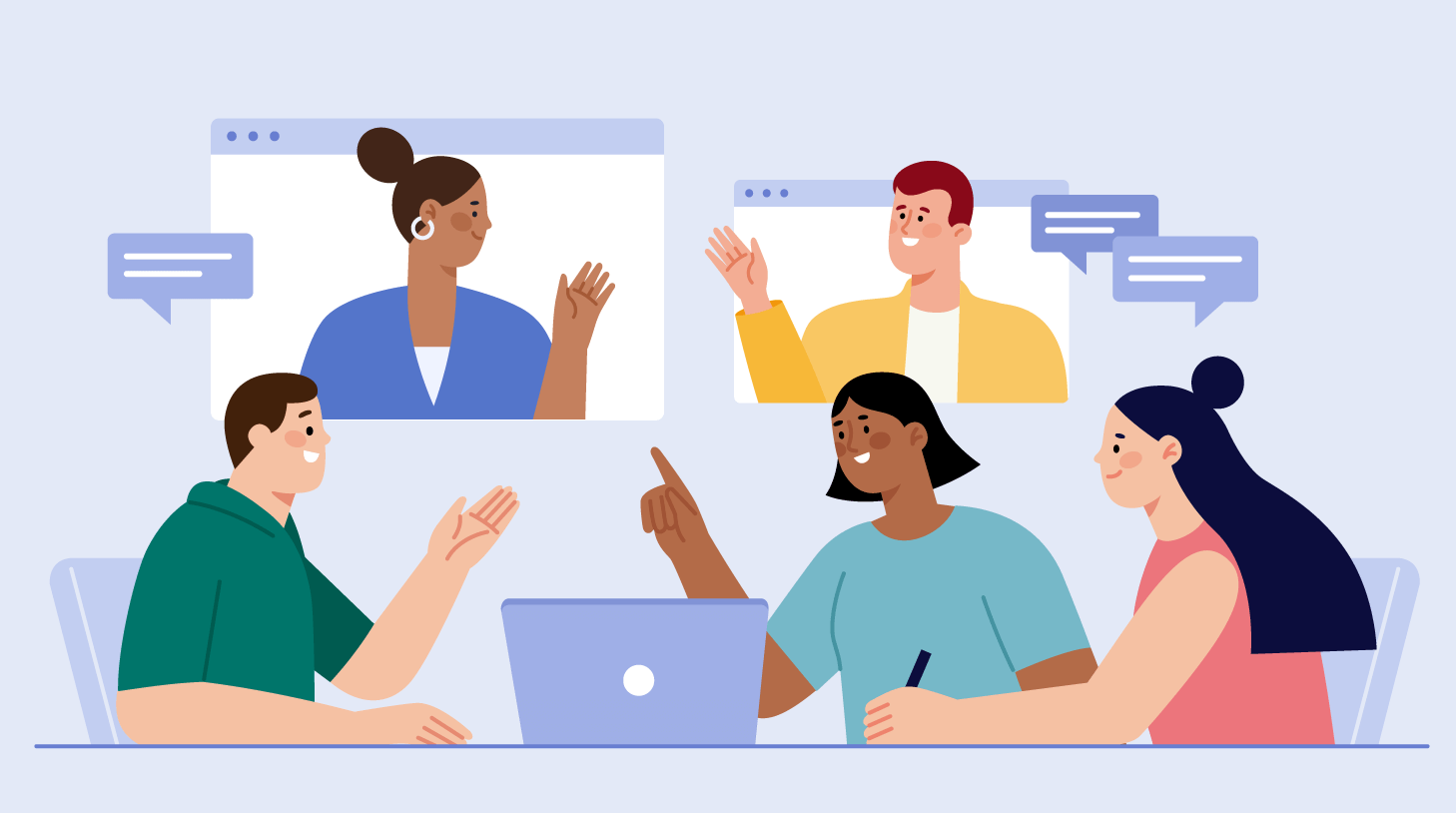 Smart business leaders are already positioning themselves to channel and utilize, not block, this swelling energy. And it all begins with a double recruitment and retention strategy which harnesses remote work as a core ingredient.
Here's how to get both elements right.
1. Recruitment
A personal anecdote: I remember searching for jobs about five years ago. While passing through the railway station in Leeds, UK, a gigantic advert caught my eye, sprawling across the platform wall in the eyeline of thousands of travelers and commuters.
It was a recruitment advertisement for a healthcare software company, with a fantastic starting salary figure and 'no experience required'. I made a mental note, checked their website for a suitable role, found a marketing and communications position I liked the look of, and sent off my CV later that day.
A couple of days later, my phone rang. A recruiter from the software business liked the look of my application and wanted to invite me for an interview. Great!
"Just one question first, Alex. Where do you live right now?"
I told her: about 30 miles away, just less than an hour's drive and within an acceptable commute radius for me.
"Ahh… would you consider moving for this position?"
I was taken aback and paused for a moment. "No, I've just moved house actually. As I say, I'm happy to drive that dista…"
"No, it's just that we have a policy. All of our workers have to live within a 20-minute walk of the office."
"… Right. Okay. Why?"
I can't remember the reason she gave, so it can't have been a good one. And that was the end of that.
In all honesty, I felt I was a great fit for the position I'd seen and could have offered something to the business. But a ridiculously small catchment net had filtered me out, and no doubt many other more skilled and experienced candidates.
Mind your candidate filters
This extreme case of 'candidate filter' is the perfect example of the opposite of what a remote recruitment strategy can do for your business.
Jettisoning the physical considerations of commuting can offer your business access to a talent pool many times larger than if you were in an office.
Depending on the products and services you offer, you may require your staff to be situated in the same country or time zone. Or, like the company I work for, it may not matter – allowing you to target the best talent across countries and continents.
Ultimately, the long-term strength of your business depends on the quality of the new talent you can onboard and integrate. The power to take your pick is the primary benefit of a remote-friendly recruitment strategy – so give some thought to how wide your recruitment net can reasonably be!
Once you've settled on that, ensure that:
Job advertisements are properly categorized as remote and contain remote-related keywords for SEO
The hiring process uses the same tools and approaches as your day-to-day remote work to familiarize candidates early on
Candidates are adequately screened and prepared for a remote culture before hiring completion
This final point is a crucial one. During the hiring process for my current position, I passed through multiple Zoom interviews where I discussed the role and my suitability, followed by a final interview with a member of the people team. This focused entirely on values and culture rather than the actual role, and involved a discussion about remote working. Had I worked remotely before? Did I have any reservations about remote work which could be cleared up? Did I have any questions about what the working day would look like?
This final discussion allowed me to make my decision to accept the position with complete preparedness and with both parties confident I'd fit in.
2. Retention
The best retention strategy is to not have one.
In other words, fostering a genuinely attractive and empowering culture without consciously worrying about retention will take care of employee attrition itself.
Here, too, building with remote work in mind is crucial. People are embracing remote work for three primary reasons:
Crafting your culture to maximize these benefits will ensure employee retention is maximized with them.
The company I work for, Qualio, is a good example of how this works.
Alongside our core activity of making, marketing and providing eQMS software, our people team are hard at work continuously shaping, evolving and cascading a remote culture.
Key ingredients include:
Emphasis on asynchronous and flexible work, allowing people to work around personal commitments and schedules
Employee resource groups (ERGs)
Slack channels for work and non-work communication. Alongside team-specific groups like sales, marketing and customer success sit groups for gardening, football, cooking, pets and more
A 'local everywhere' focus, including expensing books from local independent bookstores during the holiday season
Celebration of remote work through a dedicated #culture-remote Slack channel, with shared images of where people are working from
Focus Fridays without scheduled meetings
Getting elements like this in place will help a remote culture coalesce and, in turn, help retain the same employees who were drawn to your business with your remote-focused recruitment.
Remote work has huge value
Modern workers are clamoring for remote opportunities. Making the conscious effort now to build a remote culture, then using it to attract new talent, is an unskippable step for organizations who want to maximize recruitment and retention efficiency in the post-COVID world.
There are no shortcuts to a genuinely empowering and flexible remote culture – but get it right, and your recruitment and retention efforts will take care of themselves.
Alex Pavlović has worked in the quality and compliance space for 5 years, producing a range of industry content to help Qualio blog visitors understand the complex and highly regulated environments of modern life science.