Onboarding remote workers: SuperAwesome's success story
In a recent Workable survey on the New World of Work, we asked about the biggest work changes and pains during the COVID-19 crisis. The top result? 37.4% said that remote onboarding is one of the biggest challenges and almost 50% stated that it will continue to be when the crisis is over.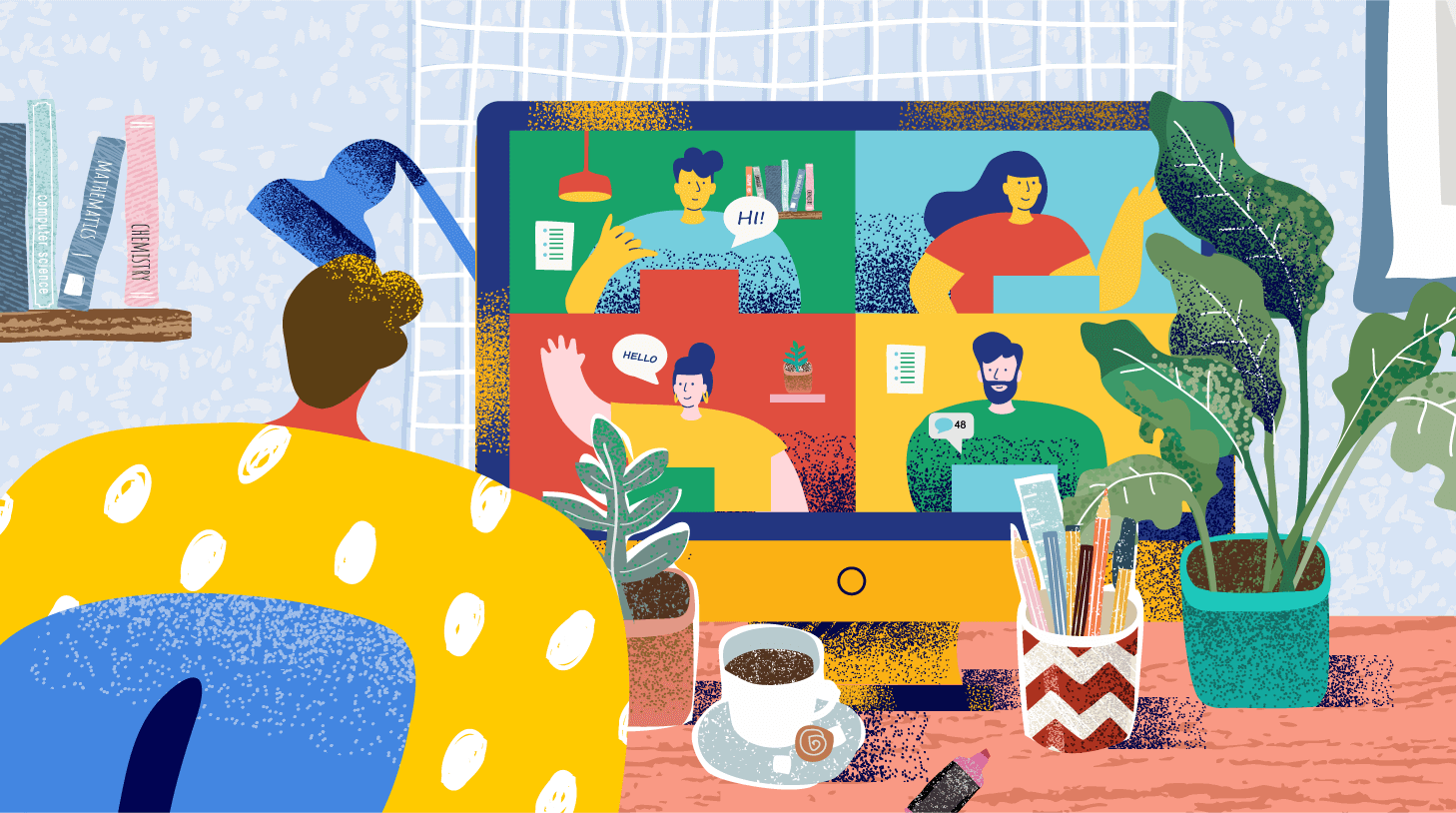 And it makes sense – not all companies had operations and policies ready in place to quickly transition to remote work on such short notice. Luckily enough, many businesses who have been successfully onboarding remote workers stepped up to share their wisdom. SuperAwesome is one of them.
SuperAwesome creates products and services that make the internet safer for kids and has distributed teams in the UK and the US. SuperAwesome's Global Head of Talent Acquisition, Nick Yockney, kindly explained to us how they managed to onboard around 18 people remotely in March 2020, amidst the pandemic. Below, you'll find his remote onboarding best practices.
Related: Learn how Nick Yockney built an effective hiring plan and increased SuperAwesome's workforce from around 55 to 160 employees in two years.
Onboarding remote workers – the essentials
First of all, Nick highlights the importance of having a stellar People Operations team to reach remote onboarding success:
"Our People Ops team who manage the onboarding are the real stars of this show," Nick says. "They're the ones that make everything happen, really. I take things up to the point of getting an offer accepted, and then they take over, and they run a brilliant process."
Yes, a top-notch operations team can definitely save the day, but Nick admits that they had an additional asset that enabled them to quickly transition to a fully virtual set-up: Remote technology. With distributed teams in different countries, they already had functional tools in place which proved to be valuable when onboarding employees fully online.
Which brings us to the first remote onboarding essential – that of technology.
1. Make the most of technology
How can you replicate in-person meetings and training sessions in the digital world? First off, with e-conferencing platforms such as Meet and Zoom, you can easily set up a virtual appointment with your teammates. All training can be transferred online, as well. Pro-tip: if the learning material is complex, you can enable an e-learning platform for better structuring and outcomes (e.g. TalentLMS).
According to Nick, tech can help new hires get to know people in the company quickly, which is very important to feel comfortable when joining a new business, especially in the remote world, where, Nick says, "everyone is working slightly more siloed than previously".
With the right communication tools and live-chatting options, such as Slack, and the video options we mentioned above, you could organize online quizzes or daily challenges to bring people together to interact for non-work related matters. It would be beneficial to maintain that spontaneous socialization that can go missing in the digital work world.
Nick points out how socializing at work will change in virtual environments:
"There would regularly be team lunches, evenings out, all of this kind of stuff, and always as well just that social thing of after work, maybe going for drinks or going for some food with colleagues or going to the gym at lunchtime with them," Nick explains. "That kind of stuff has kind of fallen a little bit by the wayside, which there's nothing you can do about. It's the new world that we live in, unfortunately."
2. Prepare a structured remote onboarding plan
Nick's last point on how social relationships among colleagues change in remote work setups shows that not everything can be replicated equally online. But certain parts of onboarding can be transferred without much disruption. Having a standardized process makes the difference:
"We have a very, very structured way that anyone joining SuperAwesome comes into the business." Nick says. "We call it a 30/60/90. And when someone comes in, they will have a list of tasks that they need to do for their first 30 days, and they will be specific to the role that they're doing, but there's also a core foundation of exactly what they do."
Apart from consistent and structured, the remote onboarding process should also be flexible enough to accommodate potential changes, such as additional meetings:
"Every hiring manager knows that they've got to have this 30/60/90 written for the day that their person starts. And part of that will be to get that person to go out and to set up these meetings with various different people. So, they need to go out and organize those meetings themselves."
3. Communicate your vision and mission
Communicating remote culture is not a piece of cake – especially if you've never done it before. Apart from revealing bits of your culture during meetings, get-togethers with teammates, or through your careers page, it's critical to get your business leaders onboard in this journey.
Nick explains the role SuperAwesome's CEO Dylan Collins and other C-suite employees play when onboarding remote workers:
"Everyone in the business, regardless of if you come in at a senior level or a junior level, will have a talk with Dylan, our CEO, around the history of the company, what we're doing, what the strategy is. Everyone in the business will have a meeting with our chief product officer who will talk us through all of our products and what they are."
So, when onboarding remote workers your leaders can work on getting everyone on the same page and walk them through the product's or services' details:
"Our product marketing managers will take everyone through how we talk about SuperAwesome, how we talk about the products, the lexicon of all these different definitions that you need to learn."
4. Craft a careful logistics process
Your new remote hires will need access to tech gear to get the work done. According to Nick, it was hard to get laptops quickly during the lockdown and this was a challenging task for them:
"Bizarrely during lockdown a lot of people started to find that they didn't have as long notice periods, or they wanted to start very, very quickly. So, that kind of put a bit of strain I think on our office ops who're amazing".
So if you plan to hire and onboard remote employees, especially in different regions or even countries, keep logistics in mind. Ask your people ops or office management team to set up a solid and agile plan and partner with vendors and suppliers you trust.
You don't need to start from scratch
SuperAwesome's onboarding story is definitely a positive one. Based on Nick's description as long as you have some basic digital tools that are easy to use and a well-structured onboarding process, you can easily transfer them to the virtual world.
But what is going to matter the most to rate new hire experience as successful? Is it the culture or a different factor? Nick shares a wise thought:
"Well, I think a lot of the things will come down to adjusting how people measure companies and how they measure whether a company's doing the right thing or the wrong thing", Nick says.
"I can't remember where I read this, but it's around that people kind of shift from talking about company culture or measuring culture as a benchmark of how they appreciate a business to actually whether the company does what they say they're going to do. I think that's going to be a really kind of interesting change for them."
So, if you're moving operations remotely make sure to revisit your employer branding and culture and stick to your promises as much as you can. Transparency and consistency will be crucial going forward to the new work world to ensure talented employees stay with you.