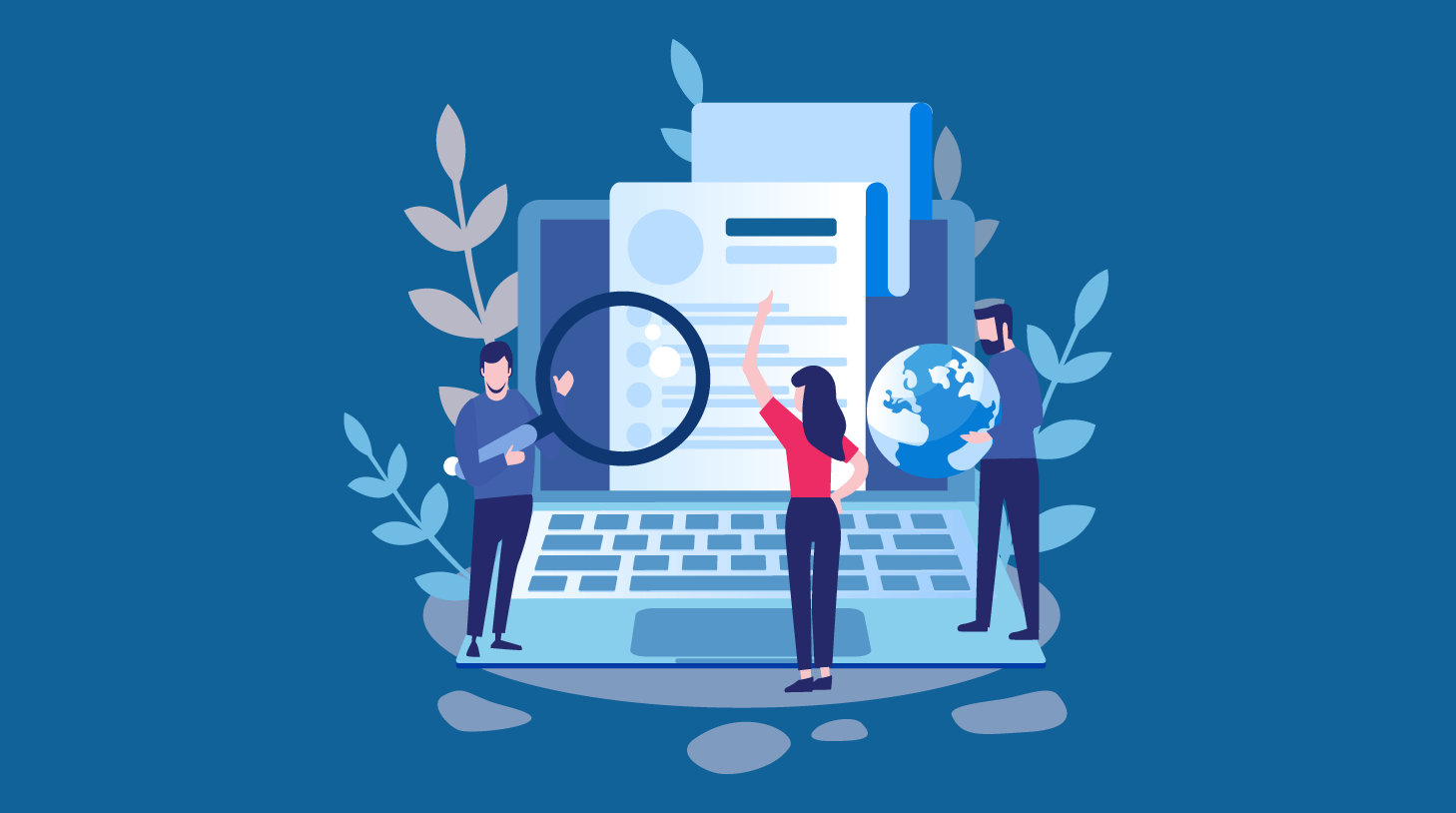 With LinkedIn's paid job postings, you can advertise your open roles, target your desired candidates and reach out to potential new hires. You could also give candidates the option to apply directly using information from their LinkedIn profiles to speed up the application process.
When you want to share an open position with your network for free, consider posting a status update on your company's LinkedIn page. Your followers will view your job and may visit your careers page to learn more about it (and potentially apply) or even leave a comment to refer someone. Employees and hiring managers could also inform their network about an open role with a status update and help you reach a broader audience.
Here's what to include in a LinkedIn job post:
Sample LinkedIn job post
Text: Our [sales team] in [New York] is growing and we're currently looking to hire a [Sales training specialist]. You will design training and development programs from scratch and coach our [salespeople] so that they meet their goals.
Call to action: To learn more and apply visit [link]
[Image]
When you're using Workable as your recruiting software, posting jobs on LinkedIn is fast and simple. A post will be created automatically and you can easily share it with your network. Edit the text to give information about the position or personalize your message, based on your company's voice.
Here's what a Facebook job post by Workable looks like: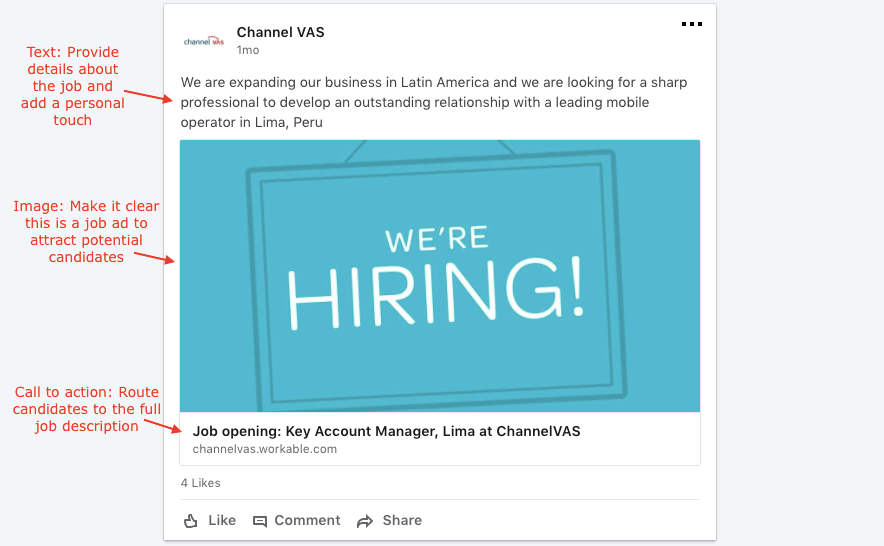 Related resources: