Choosing an ATS: 5 quick tips for building a business case
Need buy-in for your proposal to get an applicant tracking system? We have 5 quick tips for you on building a business case so you can win the approval of the decision makers in your organization (that is, if you're not one of them!).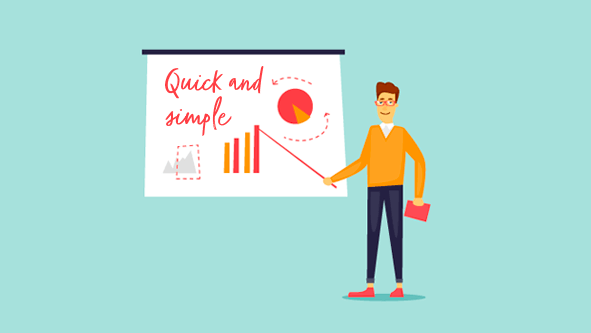 As an operations professional, I find myself annoyed, weighed down even, by processes that can and should be automated. Those in human resources and recruiting are no exception. Hiring top talent is undisputedly critical, but as strategic business partners, your roles shouldn't be overtaken by administrative tasks like calendar scheduling (gag).
Like myself, you probably enjoy your HR role due to the positive impact your projects can have across teams. To help free your time so you can get back to what matters, like an amazing diversity initiative (three cheers for more women in tech) or cool new perks (hello, "pawternity" leave), here are five quick tips to demonstrate the value of choosing an applicant tracking system (ATS), and to know which key features of an ATS are essential to your needs. So grab your nutritious lunch, pass me a BBQ potato chip, and let's do this together!
1. Calculate cost per hire
Choosing an ATS starts with determining your cost to hire for your most recent role and roles over the past year, and then extrapolate cost for the upcoming year.
Don't forget to include the following:
Your hourly rate
Your teammates' estimated rates
External recruiters, job board postings, and advertising campaigns
Odds are that you could justify the purchase of an ATS based on the cost of just one hire, as most companies can lose an average of $6,976 waiting to fill a role. Doesn't sound like much? Try this: the loss in productivity per job is estimated to be $120,900.
2. Know industry benchmarks
Using your most recent hire, look at how you stack up against industry benchmarks. For example, a company in the Information Technology / Design space in the United States roughly takes 51 days to fill a role.
How does your time to hire compare across your geography and industry?
How many qualified candidates did you receive?
How many interviews were needed to hire?
Did anyone opt out of your interview process because it was too long?
Lengthy hiring cycles not only burn up vital internal resources, but also expose the risk of competitors snatching up top talent and getting a leg up in the game.
3. Know your why & how
It's not enough to say software will save time and money. Be prepared to show how and why with explicit examples. Use your team's pain points to determine what constitutes a meaningful business impact for you, your team, and the company.
Which workflows can it improve?
Will it automate tasks like emails?
Can it distill key metrics into reports?
Will it help you source talent and remove dependency on external recruiters?
The most compelling case you can make is showing your boss how choosing an ATS will help the company's bottom line. Example: "Automating scheduling will save me four hours per week of work, allowing me to select a new health insurance more quickly."
4. Skim review sites
This is a great way to see what real users think. Capterra, Trustpilot, and G2Growd are all solid places to start. While researching, consider:
How are the vendor's top features reviewed?
Do they function as intended?
What do users say about the support teams?
What is the implementation really like?
Does their pricing hold year over year or are there hidden fees?
A vendor you initially weren't keen on could have rave reviews putting them back on the shortlist. In many evaluations, a tool that I was prepared to rule out was brought back into the mix after further online research.
5. Poll your network
Working in the ATS space, I've noticed the strong relationships HR professionals cultivate naturally. This network is your most powerful evaluation tool. Don't be afraid to ask friends which software they've found success with. Like the review sites, push for details on:
Features
Workflow effectiveness
Support responsiveness
Implementation
Odds are someone's recently evaluated a system or better yet, has used it, and can share juicy, unfiltered feedback.
If you've completed those five steps, congratulations! You can show your manager how choosing an ATS can boost hiring efficiency and enable you to focus on strategic projects. The "trick" comes down to showing real value through the five above tips.
Interested in how Workable can help your team? Give us a call at +44 203 826 8149 if you're in Europe, and 857-990-9675 if you're in the United States or rest of world.
Bonus Tip
Need to know more about what questions to ask when buying an ATS? You want to have a solid RFP to send out to ATS vendors – we have a template for that very purpose.
If you want to take your work a step further and build a compelling business case, here's how I do it on a weekly (yes, weekly) basis.