5 of the best ways to advertise job openings on social media
The best way to advertise job postings on social media involves using platforms like LinkedIn, Facebook, and Twitter to increase job visibility. It includes creating engaging posts with key job details, using paid job postings, and leveraging your network for shares.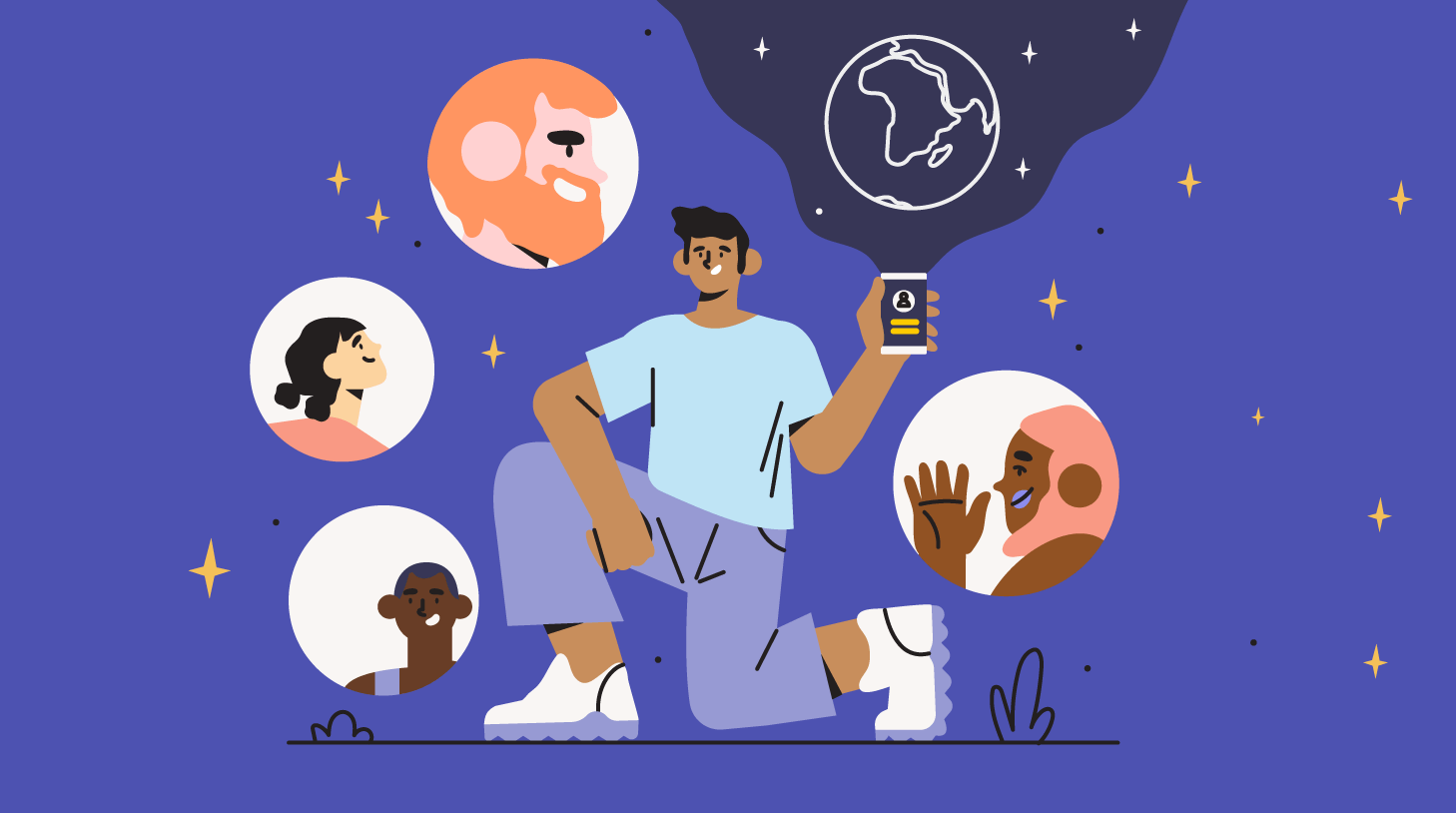 Social media isn't just for socializing. It can be a powerful tool for recruitment as well – as it's a place where people live (and work). We share the ways in which you can utilize this powerful tool to fill those much-needed roles quickly.
You successfully made a business case for adding a new member to your team and your job requisition is approved. Congratulations! Now you need to advertise the job to the right candidates – and social media can help you do that.
What is the best way to advertise job openings on social media?
Today, job seekers rely on social networks to search and apply for jobs. To bring your positions in front of the people you want to hire, you have to go where they are. And that's in the most popular social sites: LinkedIn, Facebook and Twitter. Posting jobs on these platforms helps you increase the visibility of your job ads among potential candidates. To help you capture candidates' attention with informative and engaging posts, we put together 5 creative ways to advertise job openings in the form of social media templates that you can easily tweak.
Here are our 5 creative ways to find employees using social media
LinkedIn job posting template
LinkedIn is your go-to place to connect with job candidates, both passive and active. You can advertise your open roles or share them with your network.
Use LinkedIn's paid job postings to promote your open roles, target your desired audience and reach out to potential candidates. You can also give candidates the option to apply directly using information from their LinkedIn profiles to speed up the application process.
Posting a status update on your company's LinkedIn page is also a good way to promote a job opening. Make sure to include a shortlink to the job listing or your company's career page. Your company's followers and their network will view your job opening and may visit your careers page to learn more about it (and potentially apply) or even leave a comment to refer someone.
Pro tip: Ask your colleagues and hiring managers to share a status update with the open role or repost the company's status update to help reach a broader audience.
The ready-to-use LinkedIn job posting template can be found here.
Need help with your job description? Our library with more than 600 free job descriptions will help. Find the best job description that suits your role here.
LinkedIn InMail template for recruiters: First introduction to a candidate
When you come across strong candidate profiles or people with hard-to-find skills on LinkedIn, reach out and introduce yourself. This way, you can start building a relationship with high-potential candidates and contact them again in the future when the right role comes up. You can mention your name and provide some context on the company you work for and the open roles you're looking to fill. (Or the industries you recruit for, if you're an agency recruiter).
Pro tip: Include a call to action in your text — for example, ask the candidate if they would agree to have a call to discuss one of your current open roles and get to know each other.
Find a free LinkedIn InMail template here.
The 'We are hiring' Facebook post template
Posting jobs on Facebook helps you spread the word that you're hiring to a broad audience as Facebook is the biggest social network. As with LinkedIn, employees can share their company's new job opening and help reach even more job seekers.
Every company has its culture and tone, but there are some things every Facebook job post should have: the job title, the location, the benefits and of course a call to action.
Find our free Sample Facebook job post here, adjust it to your style and post your job openings on your Facebook page.
More on our complete guide on how to advertise a job on Facebook.
Twitter job posting template
Twitter is another place where you can post your job openings. Due to its character limit (up to 280 characters after the recent 2018 update), mention only what's absolutely necessary to catch qualified candidates' attention. Then, link to the full job description, your careers page or an application form. In your Twitter job post make sure to include the job title, the location of the position and a clear call to action.
Pro tip: Take advantage of high performing hashtags (i.e. #jobs #Hiring #LondonJobs and #QAjobs) and increase the reach of your job post.
Here is a free Twitter job posting template you can customize for your open roles.
General 'We're hiring' for every social media post
LinkedIn, Facebook and Twitter are the best places if you want to share your job posting on social media. However, there so many other platforms including more niche social media for specific industries.
That's why we've created a general 'We are hiring' social media post template. You can use it on every social channel you think can help you attract and find new candidates and future employees. Also, here are some general tips to keep in mind when you're posting a job on social media:
Keep your post short.

Make it clear it's a job ad.

Include important information.

Play up your company culture.
Use our free social media job posting template for every social network you choose for recruiting.
Frequently asked questions
What does job advertising mean?

A job advertisement is an announcement that informs people that a certain job position is available. It is written in an engaging tone, and it contains information not only about the job position but also about your company and the benefits you offer.
Where can I advertise a job role?

LinkedIn, Facebook, and Twitter are the best places if you want to share your job posting on social media. However, there are so many other platforms including more niche social media for specific industries.
What are the advantages of job advertisements?

There are many advantages to advertised jobs. They tend to be easy to find, they offer a defined job role, and the employer is usually clear about what they are looking for in their applicants.