What companies are doing to support Ukrainians and Russians
The Russian invasion of Ukraine has potentially far-reaching implications – especially if you're a company that employs Ukrainians – or Russians – in your workforce. We sourced the business community and heard from three employers about what they're doing to support their Ukrainian and Russian employees.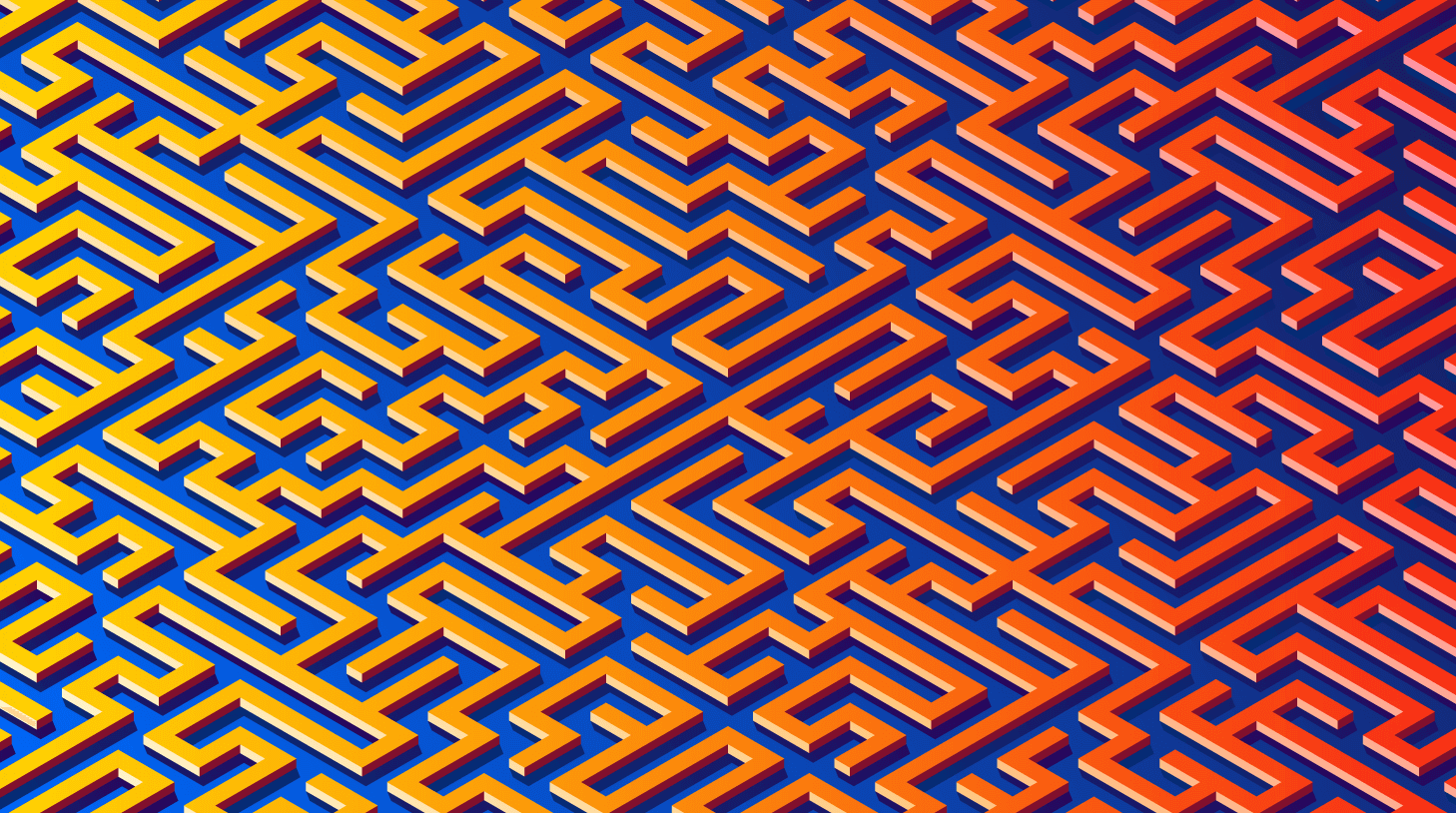 First, a bit of background: Ukraine is a hotbed of developers for many organizations. Before the war started, Ukraine's IT sector was growing 25%-30% every year and exports grew to $6.8 billion in exported IT services in 2021 – making it one of the top IT resources in Europe, according to the IT Ukraine Association. Plus, some 20% of Fortune 500 companies have staff in Ukraine.
While Ukrainians are obviously directly impacted, the lives of Russian workers are also being altered – albeit differently. The mass exodus of companies from the Russian economy is growing by the day, and for those that remain, continuing to employ Russian workers carries enormous risk.
Many companies are working day to day to support their workers in both countries, in a number of ways. We have anecdotes from three companies all of which have presence on the ground in both Ukraine and Russia. They are:
Symphony Solutions, a Dutch-based IT company with more than 500 employees, 70% of which are based in Ukraine
Company Folders Inc., a Pontiac, Michigan-based company, specializing in custom-printed folders for businesses worldwide, with seven Ukraine-based software programmers, graphic designers and quality assurance engineers
Estateza, a Chicago-based property technology company working countrywide and has seven contracted employees in Russia
All three are supporting their employees in a multitude of ways. Let's take a look at what those ways are:
1. Proactive support
Even before the invasion, companies were already proactively getting ahead of potential problems – including Symphony Solutions.
Tetiana Mykhailyk, who works remotely as a marketing manager for Symphony Solutions from her home in Kyiv, shares that her company had already provided its Ukrainian staff with a crisis management team prior to the invasion. It was ready to help at any moment, with contingency plans for any potential scenario.
Meanwhile, when Company Folders co-founder Vladimir Gendelman – himself a native of Kharkiv who immigrated to the US as a teenager – saw that an invasion was forthcoming, his company quickly stepped to action.
He started by working with a former US Army colonel to work out what to do with his Ukrainian colleagues, who he describes as talented and hard-working.
"Between [the former US Army colonel's] expertise in tactics and understanding of strategic targets and my knowledge of the country, we were able to advise the team on how to get to the safest place possible," Vladimir adds, "away from larger cities, bridges, airports, and other areas the Ukrainian army may need to protect, or the Russian army may attack."
2. Evacuation support
Estateza's cofounder, Jacob Zimerman, is focused on evacuating the seven contracted employees in Russia out of the country before they're called in for military service.
Jacob tells us that Estateza is putting in hours and resources to move them out via a domestic flight and train to a neighboring country.
"From there, we will fly them to Southeast Asia where we have other staff there who can provide them with money," he says, adding that the employees' access to finance in Russia has been entirely shut off and their normal means to get payment, including Visa cards, Apple Pay and PayPal, have been stopped.
Symphony Solutions, meanwhile, is also working to get employees and their families across the Ukrainian border to Poland to temporary apartments or even permanent relocation.
"Our Poland offices in Kraków and Rzeszow are in the process of being turned into safety shelters and will be welcoming people at the nearest time," Tetiana says.
Vladimir was also able to help one employee get to Poland before martial law was declared, and four other Ukrainian employees to relatively safer grounds in Ukraine's western region.
And, he adds, "another team member who was living near a strategic railroad bridge over the Dnipro River left just in time to avoid it being targeted for a diversion."
3. Humanitarian support
Symphony Solutions also turned to humanitarian means, transforming its Lviv delivery center in western Ukraine into a shelter for those displaced by the war, Tetiana tells us.
"Close to 100 people who are our employees, their families or friends, from Kyiv, Kharkiv, and other Ukrainian cities have stayed there," she says, "and were provided with a comfortable bed, hot food, and all the necessities."
The company's support of Ukrainians is not limited to its employees. Tetiana describes another initiative called Stand With Ukraine which supports the Ukrainian Army and a number of non-profit initiatives to provide humanitarian and emergency aid to Ukrainians affected by the war.
4. Provisional support
Meanwhile, Estateza is working closely with another tech company to supply Ukrainians with provisions including generators worth $800-$1,000 apiece to Kyiv, oil, and equipment such as solar power banks, medical supplies, tactical backpacks, oil, generators, walkie-talkies, and more.
Jacob says that this company has a connection with a history of charitable work in the area looking to support underprivileged people by bringing them on as drivers who can take on the arduous 15-hour journey into Kyiv.
5. Financial support
According to Tetiana, Symphony Solutions covered all costs related to internal relocation – including transportation and rental costs for a month.
And Vladimir assured his Ukraine-based colleagues that regardless of how their personal situation is impacted, they'll continue to be paid. They are also being provided with funds for gas, food and lodgings as needed.
"We are also providing additional funds if needed to get to safety," he says. "We don't want anyone missing a chance to get to somewhere safer because they don't have the money."
6. Moral and emotional support
Meanwhile, Symphony Solutions also provides 24/7 mental health and HR support, as well as daily and weekly calls within internal teams – with regular updates from the CEO on the latest developments.
"At these kinds of meetings our colleagues from other countries support us a lot during this time," says Tetiana. "And you feel like a big family."
Vladimir is also in daily contact with each of his employees in Ukraine, keeping numerous communication channels open including Slack, Skype, Telegram, Facebook Messenger, and WhatsApp to ensure constant contact in case one channel fails.
"I speak to them at least once a day and exchange messages from the time I get up in the morning until I go to sleep," he says.
"I am concerned about their emotional well-being as much as their safety and I continually encourage them that this will end and reassure them that we will do whatever is necessary to help in the meantime."
Vladimir also sees them as more than just colleagues.
"Many of these employees have been with me for over 10 years and they are like a family to me."
7. Leadership support
None of this happens without a company's top brass leading by example. It's not only powerful for the morale of that company's Ukrainian employees – it's also an incredible statement of support overall.
Jacob at Estateza is an example of active allyship, stepping up and saying that what the company's Russia-based workers are going through is something that needs to be shared with the larger community.
"Our employees want their stories heard," he says. "They have lost substantial money due to the ruble collapsing."
And the leader of Symphony Solutions actively stepped forward as well.
"Our company founder and CEO, Theo Schnitfink, decided to donate all profits generated in Ukraine to all these needs mentioned above," Tetiana says. "And this really supports us and warms our hearts and beliefs."
Vladimir, of course, is doing no less than the others as a leader looking to help his compatriots be safe and secure whether it's in Ukraine or Poland.
Safety and security above all
While businesses still need to be run, it's obvious to all three companies that this takes a backseat to these other, more pressing needs.
Estateza has invested resources in its humanitarian efforts in Russia and Ukraine. Symphony Solutions turned its company facilities in Ukraine and Poland into makeshift shelters. And Company Folders is actively supporting its Ukrainian workers on the company coin.
Vladimir adds that Company Folders has dealt with setbacks in the past and he'd rather focus on the people that make up his business, not on business itself.
"It is horrible to see people I care about in danger, and it is my number-one priority and the number-one priority of the company to ensure the safety of our friends in Ukraine."
And Jacob at Estateza was explicit in condemning the invasion.
"Overall, this has been stressful and we are hoping for the best on both sides."