Marketing through uncertainty: 6 tips from a marketing leader
A few years into my career at a large advertising agency, I experienced my first economic downturn as a business professional. The dot-com bubble burst and then the tragedy of 9/11 happened. With many of my agency's clients adversely affected, my company had no choice but to lay off hundreds of people, including 60 out of 80 employees in my department.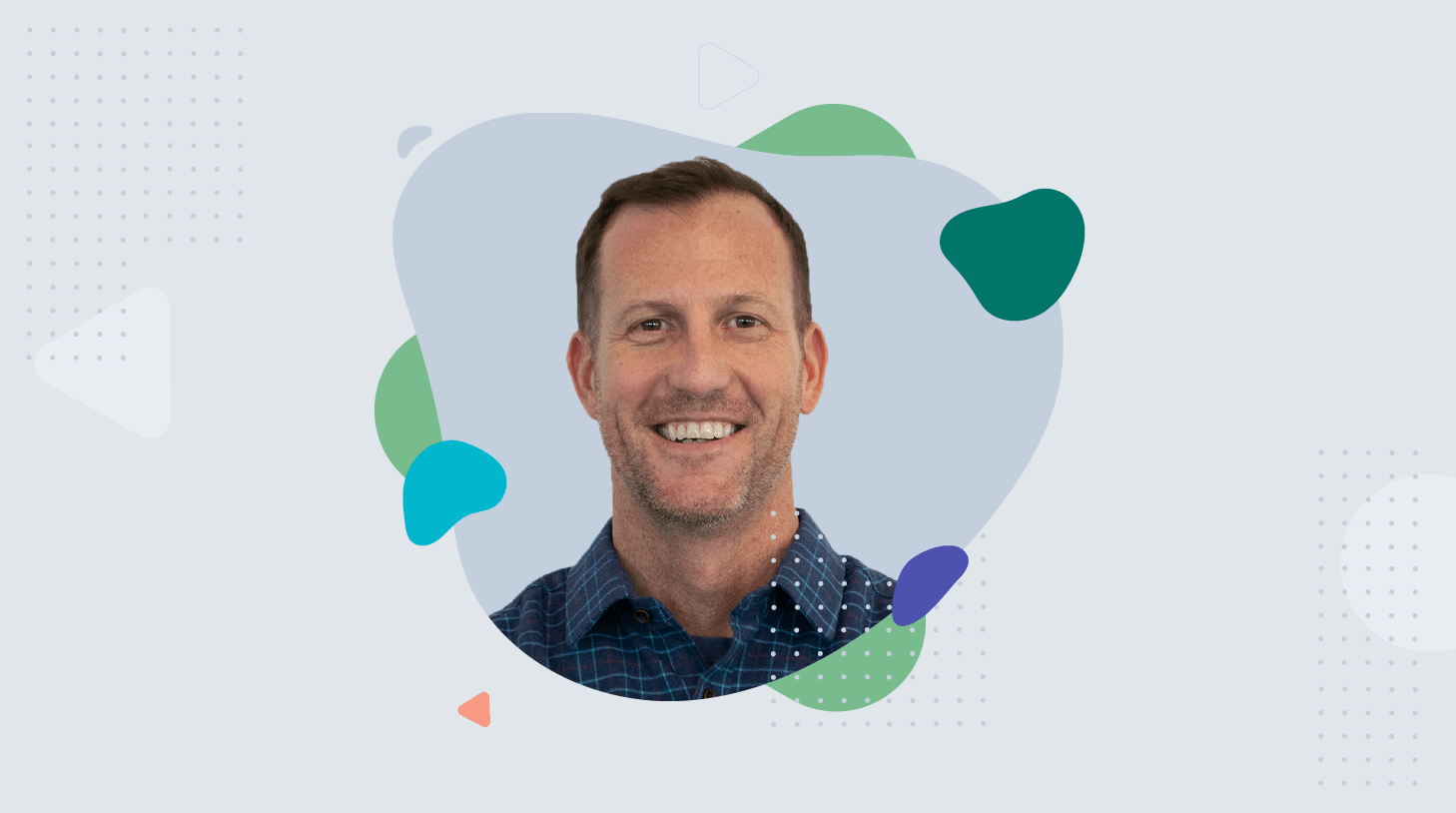 Almost a decade later, the 2008 financial crisis hit. I was in my first VP Marketing role for a cash-strapped online auction startup that was trying to raise money at a time when venture funding had almost entirely dried up. Fast forward twelve years to the COVID-19 pandemic, and I find myself facing a new set of challenges as a marketing leader in a high growth SaaS business.
These downturns happened at very different stages of my life, both professionally and personally. While my risk tolerance was certainly higher when I was younger, I still choose to work at start-ups where I need to constantly navigate uncertainty. In the startup world, the path forward is never clear. Far from that, in fact – it's often winding, unstable, and dimly lit – and never more so than now.
People talk about the 'new normal', but what does that even mean? Reality set in very quickly that it is certainly no longer business as usual – for anyone. Customers are panicked, employees are anxious, the markets are ridiculously volatile, we're working in new and unfamiliar ways, and tomorrow is a big unknown.
Running marketing for a recruitment software company, my job is to try and make sense of all the noise and confusion and blaze some sort of path forward for my business and my team.
Here are six things I've done – and continue to do – as a marketing leader to keep the engines running and ensure some sort of continuity and, ideally, progress:
1. Tune in like never before
Throughout a period of uncertainty, get as close as possible to the market(s) you serve. Observe, listen, and consume information from those around you – analysts, consultants, competitors, thought leaders, and other executives. Become knowledgeable about how your industry is being affected, and most importantly, make sure you talk to your customers. Find out how this uncertainty is impacting their business. What are they worried about? What are their contingency plans?
And, likewise, get close to your sales, support, and account management teams. What are they hearing on the front lines? Do they see opportunities that you don't? Any feedback or signals are helpful to understand how your business may be impacted and to help inform how your team and your business might need to adapt.
2. Be helpful, but stay opportunistic
Put yourself in a position to be helpful to the market and view this as a unique opportunity to actually strengthen your company's brand. Listen to your customers and see how flexible you can be to support their needs. Provide guidance to your prospects and be there as an advisor, not just someone trying to sell them a product or service. Stay opportunistic – that's your job, but at the same time, don't be obnoxious or tone deaf. Timing is everything.
The help and guidance you provide now will strengthen your brand in the mind of your customers and prospects, so adapt your messaging accordingly and make sure it flows through all of your touchpoints with the market – through marketing, sales, customer success, and support.
If you approach the market with the purpose of being helpful, you will likely unearth some short-term opportunities and definitely build goodwill that can pay dividends down the road.
Workable's own approach
In Workable's case, we worked quickly to provide useful content to help companies adapt to the urgent shift to remote work. Our content team created WFH policies and templates that could be used by HR departments and other business leaders. We quickly pulled together a webinar with panelists from companies that had the WFH thing down to an art form. They shared powerful advice on how to run remote meetings, how to hire and onboard remotely, and how to maintain team morale.
On the product side, we gave away access to our new Video Interviews feature for free so that companies that needed to interview and hire at scale could do so. We invested in getting companies set up at no cost and even gave away our core technology for free to companies that needed to hire essential workers.
We've also launched another free service called Bridge, designed to help companies provide outplacement job support to their laid-off employees.
We're seeing our customers scrambling for content, guidance, and flexibility in how to conduct business through this trying time. And we're seeing a healthy response to our own efforts. We can't solve all of their problems, but we're genuinely trying to help where we can.
3. Ramp up your internal communications
The amount of information you're exposed to and the gravity of some of the decisions you and your executive team need to make can be overwhelming. While nobody expects you to have all of the answers, your employees do look to you to provide guidance and make sense of what all of this means for your business and their careers.
Be sure to meet regularly as an executive team and build consensus for how you plan to communicate with employees. Encourage your CEO to share the broader vision with all employees on how your business is doing – and responding – and offer to help shape that messaging where needed. Then be sure to bring that same vision into your team and gather feedback.
You know your employees, so be sure to ask questions about what they're anxious or uncertain about, and try to provide additional context. It's better to over-communicate rather than under-communicate. Set up extra touchbases, standups, or 1:1s. Not everyone will need them, but most will appreciate them. Lastly, be hyper-vigilant about projecting a sense of calm and confidence to your teams. Don't sugarcoat things, but avoid hitting the panic button at all costs.
4. Plan your contingencies
For most startups, financial stability comes down to the company's cash position and how long it will take to either burn through that cash or achieve cash-flow breakeven. More mature, profitable companies might be more focused on maintaining efficiencies and managing the bottom line. Your marketing budget factors into your company's financial picture and it's your job to help your CFO with contingency planning and have a good read on what levers you can pull, if needed. If you're not currently close to your CEO, now is a good time to get acquainted.
Marketing is typically the first – and often hardest hit – area of a business when it comes to contingencies built to manage the business through uncertainty or a possible recession. It's one of the only areas of a business where spend can be flexed quickly, especially in areas like paid media and field marketing.
Even if you've established your marketing operation as a revenue-producing function, your CFO likely views you as a cost center, and both your CEO and CFO are exploring every possible opportunity to maintain the health and viability of the business.
Prepare to make tough calls
If it's going to be difficult to generate demand in your market because the pace of business is slowing or coming to a halt, understand that a pullback or a complete pause in your variable marketing spend might be necessary. Beyond program spend, look at your tech stack. What's mission-critical versus a 'nice-to-have' software (more on this below)? Talk to your vendors and renegotiate rates and payment terms – anything that helps reduce costs and preserve cash in the short term.
It's possible that cutting programs and tech spend might not be enough and that you might be required to look at a reduction in overhead. It's an uncomfortable proposition, but one that you must get comfortable with as a department head.
The key is to move fast here. Align with your CFO, work through your contingencies, and get scrappy.
If you're in a less impacted market, it might be possible that increasing investment or activities might be the best possible action, especially if some of your competition is pulling back. This takes us back to point #1: stay alert and read the market. Use the signals to identify where the opportunities are and figure out if there is a way to go after them.
But, be pragmatic. If you have to cut, you have to cut. Spend is a luxury. Use this as an opportunity to refocus the team on what it can organically produce through activities like content creation, enhanced distribution, email marketing, and improved alignment with the rest of the business. This is a time to get nimble and take a bare-bones approach.
5. Prepare for the long haul
You've been running fast for a long time now, chasing growth and upside in every nook and cranny. But by now, your processes have become cumbersome, maybe even burdensome. Your tech stack is bloated, redundant, or insufficient. You've been patching things together, pushing off projects that never make the high-priority bucket, and saying "we'll get to that later."
Guess what? It's later. If things are slowing in your market, now is that opportunity you've always wanted to focus internally and rebuild processes, tighten up your tech stack, streamline your workflows, and create the efficiencies you've craved for so long. Think about what the business will look like when things turn around and when your team is running at full speed again.
What will help them run faster and smoother? What analysis have you been meaning to do for months that will shed some insights into bigger, meatier opportunities? What tools have you been wanting to create for the sales team but keep pushing off because of non-stop emergency needs?
Get ahead of the future
Also, think about what the landscape in your market will look when business starts to rebound. Work will be different – how we work, where we work, and how we do business. Jamming a few thousand people into a tall building every day, cramming 10K people into a conference center for an industry event, running field events for your sales team – it all might be a bit different going forward, maybe a bit scaled back. How will you adapt? How will your customers adapt? Start thinking about your future state now and how you'll need to – or want to – do things differently. Build towards that.
This thinking extends way beyond marketing. Hiring has slowed or come to an abrupt stop for many companies. But, if you're in HR or talent, or are a hiring manager, you're likely going to need to hire fast and rebuild some areas when things start to improve. Quality candidates that were previously so hard to find are now in abundance. Job applications will be through the roof and you'll need to be able to screen and interview at scale without any breakdown in your process. Are you built for that? How can you set yourself up for what looks to be a seismic shift in recruiting and hiring?
Job applications will be through the roof and you'll need to be able to screen and interview at scale without any breakdown in your process. Are you built for that? Click To Tweet
I'm sure there's plenty to work on. It just requires a realistic assessment of the situation, some vision for the future, refinement and optimization of processes, and big reprioritization of opportunities.
6. Identify top talent in your team
You need to try new things and operate a bit differently. You might require different skills than you've needed before, or it's possible you've had to shrink the team down and you've shed some skills that are still a necessity. Here is your chance to flex your existing employees – i.e. challenge them to tackle new initiatives and broaden their skills. See who steps up and finds ways to keep moving things creatively forward in the face of uncertainty.
Look for help from folks in other areas of the business, assuming that luxury exists. When things get tough, the all-stars will step up and your future leaders will shine. In the short term, your operational output will benefit, and in the long term, you'll have a seasoned and motivated department that can quickly capitalize when the market recovers.
Keep your chin up
Uncertainty is tough, but it's never the end of the world. There are silver linings in all of this and it's important to remember that we will rebound – hopefully quickly. 'This, too, shall pass,' as the adage goes.
Things might look different on the other side, but that's not necessarily bad. Those who adapt, keep moving, and stay close to their markets and teams will come out of this one step ahead of the competition. For now, stay safe, stay healthy, and stay engaged.