Ask a Recruiter: How do you improve employee retention in an industry with high turnover rates?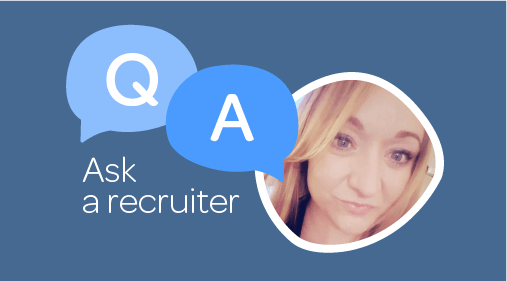 There's always a war for talent, but it's especially high stakes in industries such as hospitality, where we've seen high turnover rates. You never want to hire people with the mindset that they might leave soon, but you feel like you have no choice as the numbers speak for themselves. To combat this, you should evolve your recruiting strategy with a primary focus on employee retention.
But first, job ads
Here, at Boojum, we aim to catch the attention of potential employees who are ambitious and have a real passion for the industry. We want to make it clear to candidates that if they want to develop a career in hospitality, then we will help them do it. "Our aim is to offer you a career, not just a job.", the message that you will see throughout our job postings is a genuine reflection of the experience we offer.
This mindset is integral to our culture; we believe that some of our success lies in the fact that we promote from within and aim to put real value on the time that people spend here while working with us. Developing people through the company helps to keep our vision clear; it creates goals and lays ambitious foundations for all our employees. We want to reflect this culture of development and succession planning through our hiring procedures.
We also put a huge focus on diversity and try to ensure that our application process avoids any unconscious bias pitfalls; pictures, date of birth, personal information that is anything more than the bare bones need to apply for a job: name, contact details, previous experience and a few questions we pose for our initial screening phase.
Effective interviewing = successful hires
Interviews can be stressful for candidates, so if you're able to relieve some of that stress, you'll have more productive interviews and inspire candidates to really shine. They'll feel more comfortable talking about their professional goals and aspirations, allowing you to understand whether those align with your business goals.
How can you do this?
By giving candidates the information they need to know about the role
By creating a relaxed environment in which to interview candidates
By being welcoming and positive
By using recruitment platforms, like Workable, that allow you to clearly schedule the date and time of the interview as well as link a map to the location of the job interview (getting to the right place at the right time, if you have never been there before can be just as stressful as the interview itself!)
When we interview potential hires, we aim to discuss job duties and expectations in detail. Disillusionment or lack of clarity around job roles can have a negative effect on turnover rates. To improve employee retention, it's important that candidates fully understand what the position entails and what is expected of them and what they can expect from us, as their employer before they accept the job offer.
OK, they're hired. What now?
The recruitment process is only the first part of our responsibility in retaining employees.
We have found that streamlined, candidate-focused recruitment and onboarding processes have had a really positive effect on employee retention.
In our job ads, we mention career development and promotions. When we have an open role for a manager, we look first and foremost at our current staff. Approximately 80% of our managers, area managers and central support team have worked their way up through a store-level career path. If you say you are going to offer career development, you have to do it, right?
During the hiring process, we also communicate that we want to build a knowledgeable, ambitious and engaged team. We work towards this goal by actively supporting our employees' training and development. There is a specific training program for each restaurant position and training buddies in each location. Every time we open a new restaurant we bring in a 'craic squad' which is made up of top performers from established restaurants whose aim is to support the initial development of the new team and ensure our customers get the high standards of service and food quality they have come to expect from Boojum.
Three people in my team have just completed CIPD qualifications at the diploma level, fully financed by Boojum which is just a snapshot of the managers who have taken advantage of our study support scheme. We have elected Employee Representatives in each of our locations who help promote a focus on the Employee Voice. They have made some really significant, employee-led changes since the group's inception last year and I'm really excited for the work we have planned together in 2019.
We try to make sure to offer benefits that tie in well with our company culture. From enhanced maternity and paternity pay to monthly employee rewards and activity-based days out, our benefits package reflects our values: we put family first and we always try to remember to have fun!
One final note
You can't look at recruitment in isolation. It has to integrate with your image and brand as a whole.
For example, we send vouchers for burritos to all candidates who have reached the interview stage but are unsuccessful in making it to the next round. While they may not have qualified for one particular job, we still appreciate the time and effort they put into applying and interviewing and we're more than happy to meet them again in one of our restaurants.
Likewise, we know that happy customers can easily become engaged employees. That's why it's crucial for us to offer a positive in-store experience. For someone who's eating at our restaurant and also on the lookout for a new job, a great customer service experience might be the defining moment that prompts them to apply.
Employee retention doesn't depend only on the job ads you write or the benefits you offer. You attract, hire and retain the best employees when you offer them a great overall experience, whether they're customers, candidates or current employees. This will never not be a work in progress as the labor market, values and technology constantly change.
Fiona Tanham is the Head of HR at Boojum. With more than 10 years of experience in the restaurant industry in UK and Ireland, she aims to build successful, diverse and passionate teams.