Diversity in the workplace: the case for building a diverse team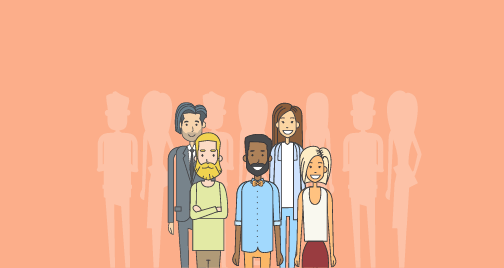 Building a diverse team is not about recruiting people based on qualities they were born with. It's also not about giving underrepresented groups preferential treatment. Diversity in the workplace is about providing equal opportunities so that employers can discover and work with talented people from all walks of life—not just those who attended the best universities, have the most prestigious connections, or are most likely to be your drinking buddies after work.
We see diversity as something that is complex and holistic, a concept that's constantly evolving. A diverse team brings together different skills, personalities and perspectives, resulting in fresh ideas and smarter problem-solving. A diverse team looks like the real world and is more aligned with an increasingly diverse and global customer base. See what building diverse teams can bring to the table, and how companies like IBM and L'Oréal and Twilio aligned their diversity strategies with their business goals.
Key figures for a diverse team
Ethnically-diverse companies are 35% more likely to earn above-average revenue
Gender-diverse companies are 15% more likely to earn above-average revenue
Teams with 50-50 gender diversity outperform other teams in quality of work
2 out of 3 candidates report that diversity is important in evaluating job offers
More than half of employees believe their company should do more to improve diversity
Good business, not good philanthropy
It's become more common for companies to advertise their commitment to diversity by publishing relevant data. Vox has published an impressive diversity report, and here are the gender and ethnicity breakdowns of a fleet of tech giants. Companies like Twitter and Slack have broadcast their diversity goals. But how do pie charts translate to tangible profits?
Research from McKinsey & Company and New York's Center for Talent Innovation (CTI) shows that companies focused on diversity in the workplace are more profitable than homogenous companies. "Two-dimensional diversity," a metric coined by CTI, refers to inherent qualities like gender, age, and race. Their research, spanning more than 40 case studies and 1,800 employee surveys, shows that publicly-traded companies with 2-D diversity were more likely to have expanded their market shares and captured new markets in the last twelve months.
McKinsey's data reveals similar findings: companies in the top quartile for racial and ethnic diversity are 35 percent likelier to have financial returns above national industry medians. Companies in the top quartile for gender diversity in the workplace are also 15 percent likelier to have revenue above national industry medians.
At IBM, for example, they've embraced diversity for "good business, not good philanthropy." Through the long-term efforts of their diversity task force initiative, they've tripled their number of female executives and doubled their number of minority executives. The task force has also helped to develop a focus on Asian, black, Hispanic, mature (senior citizens) and Native American markets. Finally, their small and medium-sized business sales jumped from $10m in 1998 to $300m in 2003.
Diversity begets diversity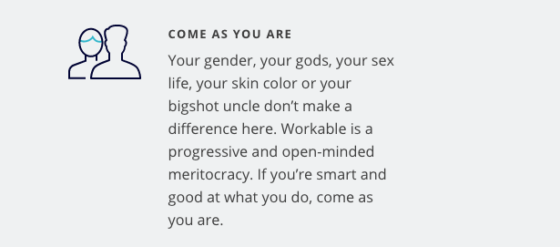 We're in a candidate-driven job market, which means that the most qualified people for your jobs are fielding other offers. Savvy recruiters will know that it's also worth talking to candidates who are already employed but curious about new opportunities. In this competitive scene, employers can boost recruitment by shining a light on diversity in the workplace. According to Glassdoor, two-thirds of candidates consider diversity in the workplace a decisive factor in their search.
Employee turnover is also a concern for employers these days, as an aging population retires and is replaced by a rising generation that expects to spend two to four years at each job. Employee churn is costly on many levels because employees contribute more than just their work. When they leave, they take their relationships, skills, and institutional knowledge with them.
It's important to note that turnover is especially high with employees from underrepresented groups. Turnover is higher for women than for men, and it's higher again for minorities than it is for whites. Retaining these employees is a challenge in a starkly homogeneous company, where they may interpret the scarcity of employees like them as a sign that they're unwelcome. In this light, it makes sense to think of diversity in the workplace as a long-term investment that begins now. Cultivating diversity creates a virtuous cycle that perpetually attracts and retains diverse talent–and talent, of course, is a company's best asset.
At Twilio, building a diverse workforce started with a monthly lunch discussion, building support organically over time until they established a formal partnership with HR. Then, they appointed two diversity leads: one for building an inclusive culture, and one for attracting diverse talent. With six employee resource groups, a diversity panel at their developer's conference, and a mentorship program for diversity and inclusion, it's safe to say that these are now core values that are deeply infused across the company.
Channeling the wisdom of crowds
It's not easy to introduce diversity into a previously homogeneous situation. We're hardwired to prefer people who are similar to ourselves, and differences of opinion occasionally lead to disruptive conflicts. Worst of all, members of a diverse team have a track record of not recognizing the contributions of diversity to their own improved performance, which may lead people to doubt its value.
However in many cases, differences produce constructive results. In a mock jury experiment conducted by social psychologist Samuel Sommers, diverse juries cited more facts, recalled case details with greater accuracy and considered more perspectives than homogeneous juries. Research from the University of Amsterdam shows that in business teams, having 50-50 gender diversity resulted in more "mutual monitoring" (making sure everyone's doing their job), resulting in higher quality work. Social scientist Scott Page attests that cognitive diversity is especially useful for problem-solving and innovation. "The more complex the decision, the more worthwhile it is to tap into diversity," he explained. "Similar people…are less likely to see things that others have not seen before." In these scenarios, diversity makes teams smarter, more creative and more effective.
In addition, diversity in the workplace equips companies with the cultural competency to understand, respect and connect with their target audience. A diverse workforce is essential for industries like healthcare, higher education and law enforcement. In the realm of consumer goods, at L'Oréal, diverse teams of multicultural employees are at the heart of new product development and innovation. "Their background is a kind of master class in holding more than one idea at the same time. They think as if they were French, American, or Chinese, and all of these together at once," says a director at L'Oréal Paris. As a result, L'Oréal rolls out a steady stream of new and culturally relevant products every year, expanding their reach into emerging markets.