Candidate-facing chatbots: a more human digital touch
Learn from a leading conversational AI expert on how conversational AI can transform HR, offering a humane touch to job applications. This technology streamlines processes, quickly evaluates fit, and provides immediate feedback, enhancing the candidate experience.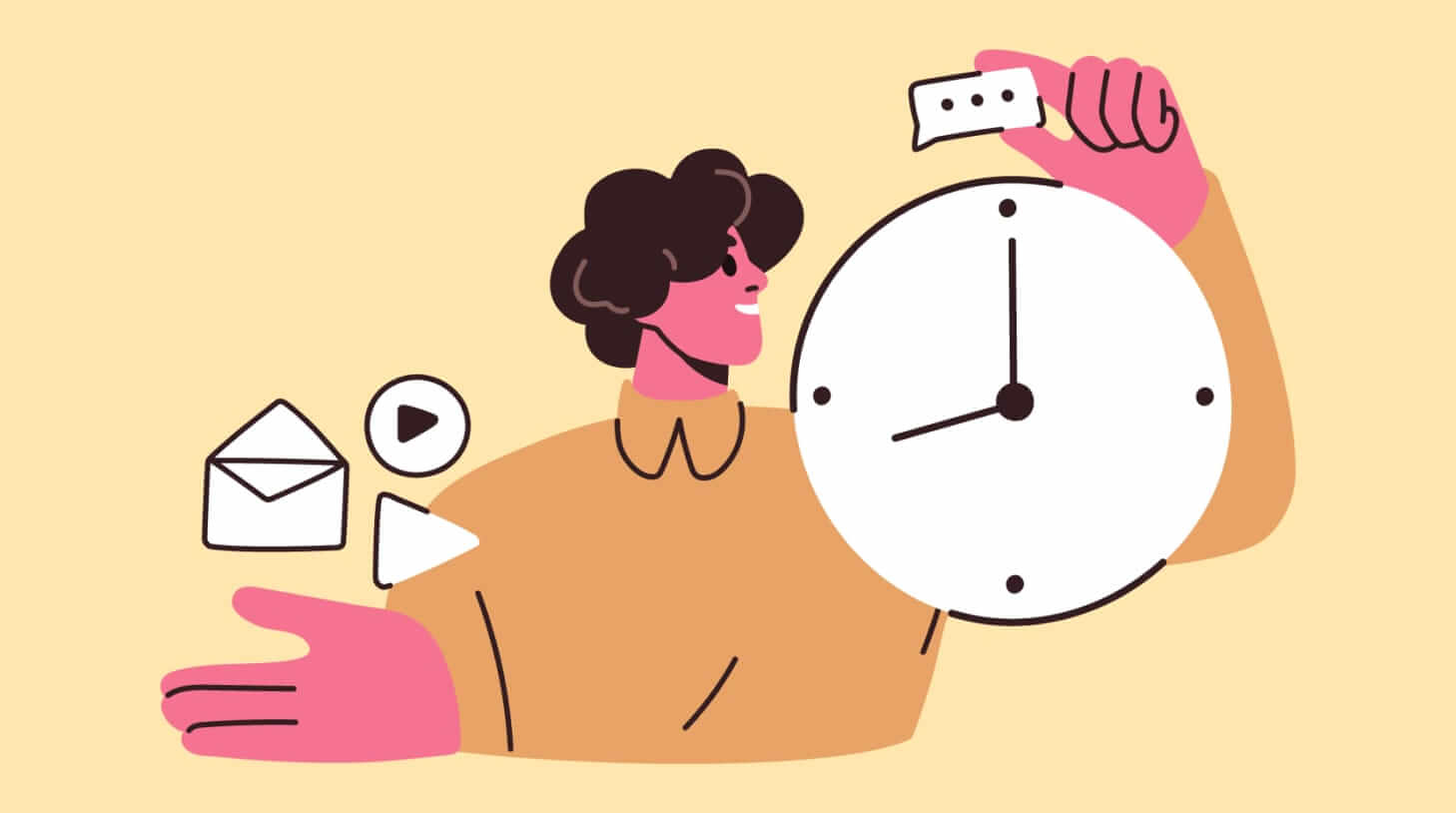 Within many modern organizations, "human resources" is stuck in a particularly tragic and ironic corner of existence. The arm of a company entrusted with providing support to the humans within is often bound up by tedious processes and technology solutions that create just as many problems.
Rather than humans helping other humans, we have humans catching glimpses of other humans, separated by a clumsy lattice of technology and foldable paperwork.
This isn't fair to human resources professionals, the employees they interact with, or the talent they are charged with acquiring and retaining. The good news: we're in a moment when all of that can change. When designed properly, conversational AI gives us the opportunity to eliminate tedium on all sides by adding a distinctly human touch.
The current process of applying for jobs can be confusing and demoralizing. Sending emails in a vacuum with resumes and cover letters attached often feels like an exercise in futility. Uploading the same materials into a company's recruiting software of choice can be just as tedious, and the persistent core problem of feeling disassociated from the process remains.
As Alana Semuels recently reported in Time:
"Job hunting was becoming more miserable even before the pandemic, as the amount of time companies took to hire stretched out and as they asked candidates to undergo more and more interviews. Labor shortages during the pandemic gave a temporary reprieve, but now, as fears about a recession grow, companies are going back to their old habits of putting candidates through a grueling process."
Semuels' reporting found individuals navigating a fraught environment where lengthy application processes lead to interminable interview processes, all while trying to sidestep various scams. In many cases, it feels like technology is the problem.
Two of the frustrated job-seekers profiled in her article worked in tech and were aware of the general threat that AI posed to their jobs. "They had worried that software would replace them, not that it would make it almost impossible to get a job," Semuels writes.
"They had worried that software would replace them, not that it would make it almost impossible to get a job."
We need to do better
What if instead, an applicant read about a job on the LinkedIn feed and was prompted to reach out to the company via text or email with a simple "Hello, I'm interested" message?
An automated response could lead the applicant to a rich web chat experience (or RWC) that would begin the process of filtering with few key questions that relate to the role and the company. For example:
"How much experience do you have redesigning CRM systems?"
"How comfortable are you working in a corporate environment?"
"How important is the ability to work remotely to you?"
The bot running the automation can also be reviewing the applicant's LinkedIn profile and ask follow-up questions. For example: "I see that you have experience working with analytical CRM systems. Do you have experience working with collaborative CRM systems?"
While this kind of automated experience is in some ways less human, it seems more humane. The applicant quickly gets a sense of whether or not the position will be a good fit for them, and the bot can predict how good a fit the applicant may be for the role.
If it's immediately clear that the candidate isn't going to make it through to the next round, the bot can quickly relay the read to a human teammate to validate the assessment, and tell the candidate. For example: "Thanks so much for taking the time to answer my questions. You have a lot of really valuable experience, but are not going to be a good fit for this position."
The applicant might be crestfallen, but at least they didn't have to wait weeks or months for a response.
If the applicant is promising, the bot can let them know, perhaps even giving them a sense of how they stack up against other candidates.
For example: "Thanks so much for taking the time to answer my questions. Based on my calculations, you are a 76% match for this position. I will pass your information on to our talent acquisition team. You can expect to hear from us again within two weeks. You can always check back in with me at any time."
One of the worst parts of applying for a job is waiting, perhaps holding out hope, with no reasonable way to check in. A bot isn't going to get annoyed if a prospective candidate asks it for updates twice a day. And if the position gets filled, the bot can let other applicants know.
These examples amount to a more transparent process that might require significant systemic change, but these are the shapes the companies of the future will take.
These changes run deep
I co-host the Invisible Machines podcast and recently had a great conversation about the relationship between HR and AI with Greg Vert, a leader in Deloitte Consulting LLP's Human Capital practice.
We talked about many of the problems percolating at the intersection of HR and AI, but he said something really insightful about the power of conversational AI in this space.
People are starting to realize that conversational AI is a great medium to attract candidates that don't work for you yet but that you want to work for you. Being able to give them an assistant that they can interface with and whenever they need to through whatever channel they want – that's a breakthrough moment and clients are starting to pay attention. (Go to 39:46 in the video for the conversation about that.)
Related: How to use AI for recruitment
Conversational AI can help people feel more connected to the process of looking for work. There isn't enough time for HR reps to talk to every interested candidate, but a properly designed fleet of bots can do this all day.
The same bots can also be incredibly useful helping HR team members make better and more efficient decisions about who to interview. Instead of having to comb through hundreds of cover letters and resumes, they can review customized summaries of applicant information, including highlights from resumes, cover letters, and their interactions with bots in the first round.
They might be trained to cull information from the applicant's social media activity as well. And if the HR agents want to see a different collection of information, they can just ask the bot to curate one.
These behaviors amount to a working relationship, which is why I typically use the term intelligent digital worker (IDW) instead of "bot." IDWs represent conversational AI as a teammate – an ally that can remove tedium from people's lives and help them make better decisions.
IDWs can talk to each other. They can also talk to information in vector databases, including unstructured data like recorded conversations and emails. Most importantly, IDWs can talk to their human counterparts.
Giving HR a more human digital touch
In researching this article, I found myself pulled into an older (2016) Forbes article by Liz Ryan titled "Ten Reasons Everybody Hates HR."
One of the reasons she listed stuck out to me: "HR people often have trouble seeing the 'human side' of any issue." She notes that HR is often seen as obsessing over keeping every process "uniform and exception-free."
Machines are excellent at keeping things uniform and exception free. With intelligent digital workers as teammates, the people within HR departments can focus instead on the human side that seems to be lacking.
In the same article, Ryan also shares an inspirational quote from one of her early mentors, who convinced her to pursue a career in HR: "The purpose of HR is to make this organization an awesome place to work and to make sure we don't do anything stupid."
Intelligent digital workers can definitely help with that.
Robb Wilson is the Wall Street Journal bestselling author of Age of Invisible Machines, and is the visionary behind OneReach.ai, the highest-scoring company in Gartner's first Critical Capabilities for Enterprise Conversational AI Platforms report. In 2023, Robb was recognized as an Outstanding Knowledge Expert at the 7th Annual CogX Awards, and he has spent more than two decades applying his deep understanding of user-centric design to unlocking hyperautomation.
Frequently asked questions
How does conversational AI improve the job application process?

Conversational AI transforms the job application process by automating interactions, making them more efficient and personalized. It quickly screens candidates, asks relevant questions, and provides immediate feedback, enhancing the overall experience. This technology ensures a smoother, faster application journey, reducing frustration and disconnection.
Can AI reduce the tedious aspects of HR?

Absolutely. AI streamlines many of the repetitive and time-consuming tasks in HR, such as initial candidate screening and data processing. This allows HR professionals to focus on more strategic and human-centric aspects of their role, improving overall productivity and job satisfaction.
Does conversational AI improve candidate engagement?

Yes, conversational AI significantly boosts candidate engagement by providing a responsive and interactive experience. It offers real-time communication, keeps candidates informed throughout the process, and tailors interactions based on individual profiles, making the application process feel more personal and less automated.
Is conversational AI reliable in assessing candidates?

Conversational AI employs sophisticated algorithms and data analysis to assess candidates effectively. It can accurately evaluate a candidate's suitability based on their responses, experiences, and qualifications, providing a reliable and unbiased assessment that complements human decision-making in recruitment.
How does AI impact the role of HR professionals?

AI profoundly impacts HR professionals by enhancing their efficiency and decision-making capabilities. It handles routine tasks, allowing them to concentrate on strategic planning, employee engagement, and other high-value activities. This shift enables HR teams to focus more on developing a positive workplace culture and improving employee relations.