Biden's labor agenda: what you need to know as an employer
With US President Joe Biden's new administration comes a long-promised economic reform, particularly in regards to job development programs, labor rights, and employer-employee relations. The Department of Labor (DOL)'s 2022 funding amounts to a hefty $12.5 billion, a 14% increase over the previous year's budget.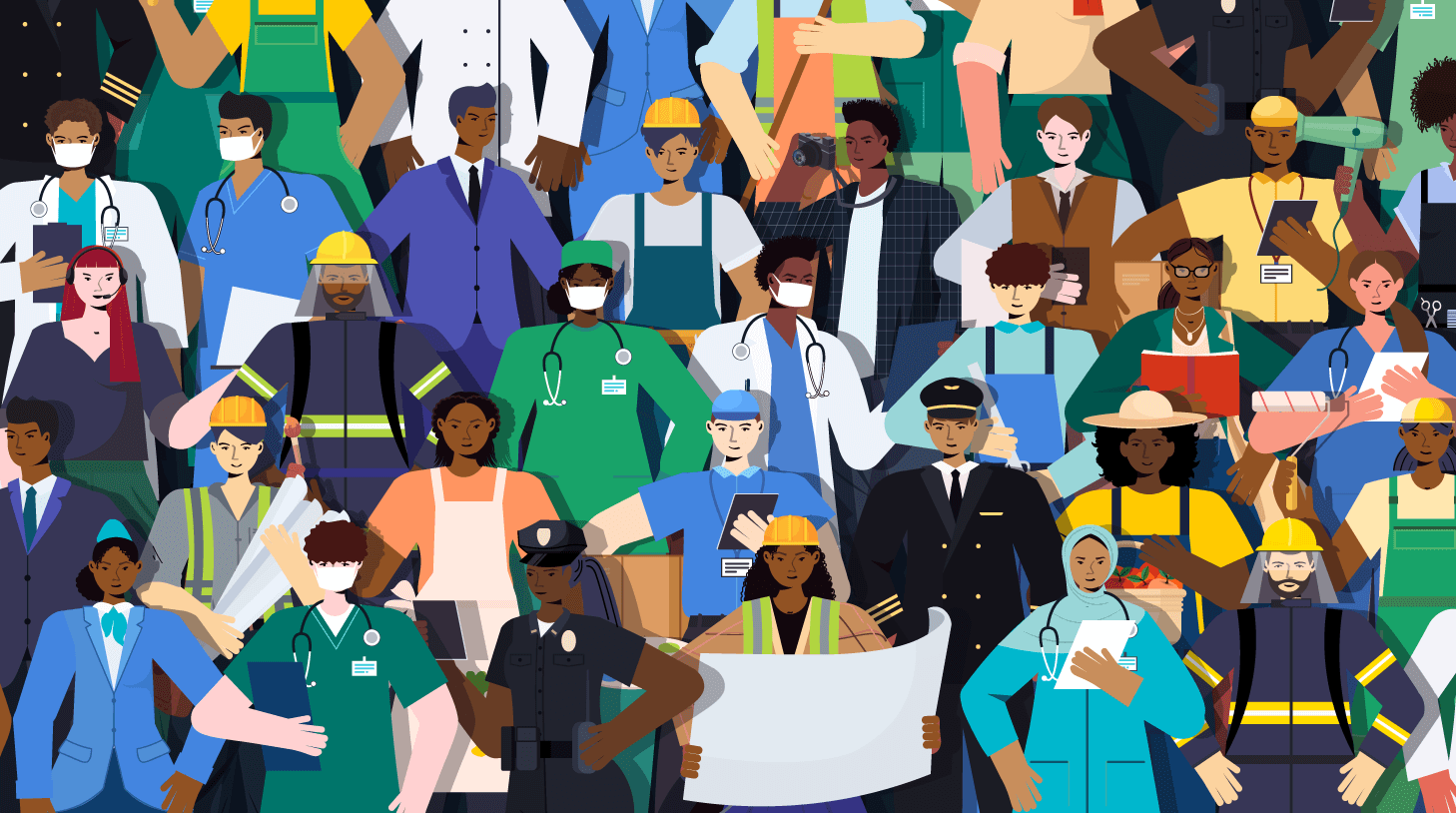 The Biden administration is prioritizing what it views as solutions to long standing economic inequalities. In particular, you should note that the goal of these labor policies is to favor employees by leveraging federal regulations and policies.
There are three areas of labor law that you need to pay attention to in terms of what's changing with Biden's labor agenda, each with important takeaways for you. They are as follows:
1. Equal Employment Opportunity Commission
In June 2021, President Biden signed a joint resolution regarding The Equal Employment Opportunity Commission's (EEOC) conciliation process.
The resolution reverses the changes in the process promulgated by the Trump administration and returns the process to its original state. The Trump rule required the EEOC to provide employers with a written summary of their facts of the case, their legal theory supporting the claims of discrimination, the identity of the reporting party, and criteria used to establish a potential class of affected employees.
These stringent requirements would have removed the conciliation process from judicial review.
Biden's resolution restores the requirements of Mach Mining vs. EEOC, which provides that the EEOC need supply only the allegations of employer wrongdoing and which group of employees suffered as a result. Limited judicial review, as enunciated in Mach Mining v. EEOC, is now back in the system.
Your takeaway as an employer
You as an employer should keep in mind that the overhauled conciliation process gives significant advantages to the EEOC. The EEOC will provide you with much less information, and you will no longer have the identity of the complaining party.
Read more about common mistakes employers make in responding to an EEOC complaint.
2. Contractors vs. full-time employees
Similarly, Biden is rescinding Trump's changes to the independent contractor test. Independent contractors and freelancers, long utilized by companies for both their flexibility and lower hiring costs, pre-date the inception of 20th century labor laws.
Some background: as part of Roosevelt's New Deal, the National Labor Relations Act (NRLA) established the rights of private sector employees to form unions and engage in collective bargaining with their employers to determine wages. Similarly, the Fair Labor Standards Act (FLSA) created minimum wage requirements and required time-and-a half pay above 40 hours a week for full-time employees.
But: independent contractors weren't explicitly included in these protections, and the specifics of what entails an employer-employee relationship have been murky.
Throughout the 20th century, domestic staff, agricultural laborers, and other workers have advocated for equitable treatment. During the new millennium, the number of independent contractors increased rapidly, rising 22 percentage points from 2001 to 2019.
This dramatic spike brought government scrutiny to the employer misclassification of employees as independent contractors. The Obama DOL issued guidance intended to restrict employers' ability to classify workers as independent contractors under the FLSA, prompting more than a dozen states to establish misclassification task forces.
At the end of his term, President Trump's DOL adopted an altered independent contractor rule. Lauded as a pro-business reform, the test consisted of two primary and three secondary factors to be considered when classifying employees as independent contractors. The first two factors, the level of agency the individual has over his or her own work, and the opportunity for profit or loss due to their own personal investment, were adequate when they could be conclusively applied to the circumstance at hand.
If the first two factors were inadequate, the level of skill needed to perform the work, the duration/permanence of the work arrangement, and the role's relationship to the overall business operation clarified whether the worker was an independent contractor. In a return to Obama-era policy, the rescinding of this five-factor test largely leaves states to determine independent contractor status.
It depends on the jurisdiction
Still, the definition of what constitutes an employer-employee relationship varies by state. States use either common law – which takes into account behavioral control, financial control, and the relationships of the parties – or utilize an ABC test, which is based on absence of control, usual business, and customary engagement.
Still, various lawsuits and reforms continue to alter the landscape. Notably, California's Prop 22 allows Uber, Lyft, DoorDash and other gig economy companies to classify their workers as independent contractors, overturning an earlier court ruling that would have forced them to award more employee protections.
However, Minneapolis, Iowa, and New York have increased protections for independent contractors, with new laws requiring written contracts and avenues for redress of grievances.
Your takeaway as an employer
As the gig economy expands and evolves, you should note that the pros and cons of employing independent contractors largely varies by services rendered and duration of arrangement. It is important to remember that state-level legislators are increasingly scrutinizing the independent contractor designation.
3. Apprenticeships
Apprenticeships, seen as a feasible way for workers without college degrees to learn a skilled trade and obtain a well-paying job, are also receiving an overhaul under Biden's comprehensive infrastructure plan.
Of note to employers, this part of Biden's labor agenda includes a reversal of Trump's Executive Order 13801, which allowed for the creation of more Industry-Recognized Apprenticeship Programs (IRAPs). IRAPs, developed or delivered by entities such as trade groups, corporations, non-profit organizations, offer work-based learning and culminate with the participant receiving a credential. These programs were lauded for both their flexibility, ability to adapt to changing market trends, and effectiveness in teaching industry-specific skills.
The Biden administration argues that IRAPs lack governmental oversight, are slow to implement wage progression, and fail to standardize training procedures. In response to these issues, Biden's Department of Labor is allotting $130 million to the reinstatement of Registered Apprenticeship Programs (RAPs), overseen by the National Advisory Committee on Apprenticeships.
The committee will consist of diverse stakeholders from a variety of industries, tasked with expanding apprenticeship programs into various sectors – namely clean energy, technology, and healthcare. The NACA is also spearheading efforts to ensure that women, immigrants, and other minorities have equal access to vocational programs.
Your takeaway as an employer
The bottom line for employers creating apprenticeships is this: with the shift from IRAPs to RAPs, federal policies and procedures will again take precedent over the company's policies and preferences.
Biden's labor agenda: pay attention
This much is clear – Biden's economic decisions mark a dramatic change in course from the Trump agenda.
The overhaul of the EEOC conciliation process favors the rights of employees, allowing for limited disclosure of the complainant's grievances to the company. Businesses once afforded a looser definition of independent contractors, in line with Trump's five-factor test, are now under closer state and federal scrutiny to prevent misclassification.
In addition, state lawmakers and advocacy groups are pushing for independent contractors to receive the benefits afforded to private employees.
And finally, with the shift from industry-controlled IRAPs to federally supervised RAPs, companies must abide by tighter training, diversity, and wage requirements.
With Biden's agenda putting labor rights front and center, companies such as yourself should be aware of heightened regulation and scrutiny when managing and building your employee base.